Life sciences, pharma services to dominate health care M&A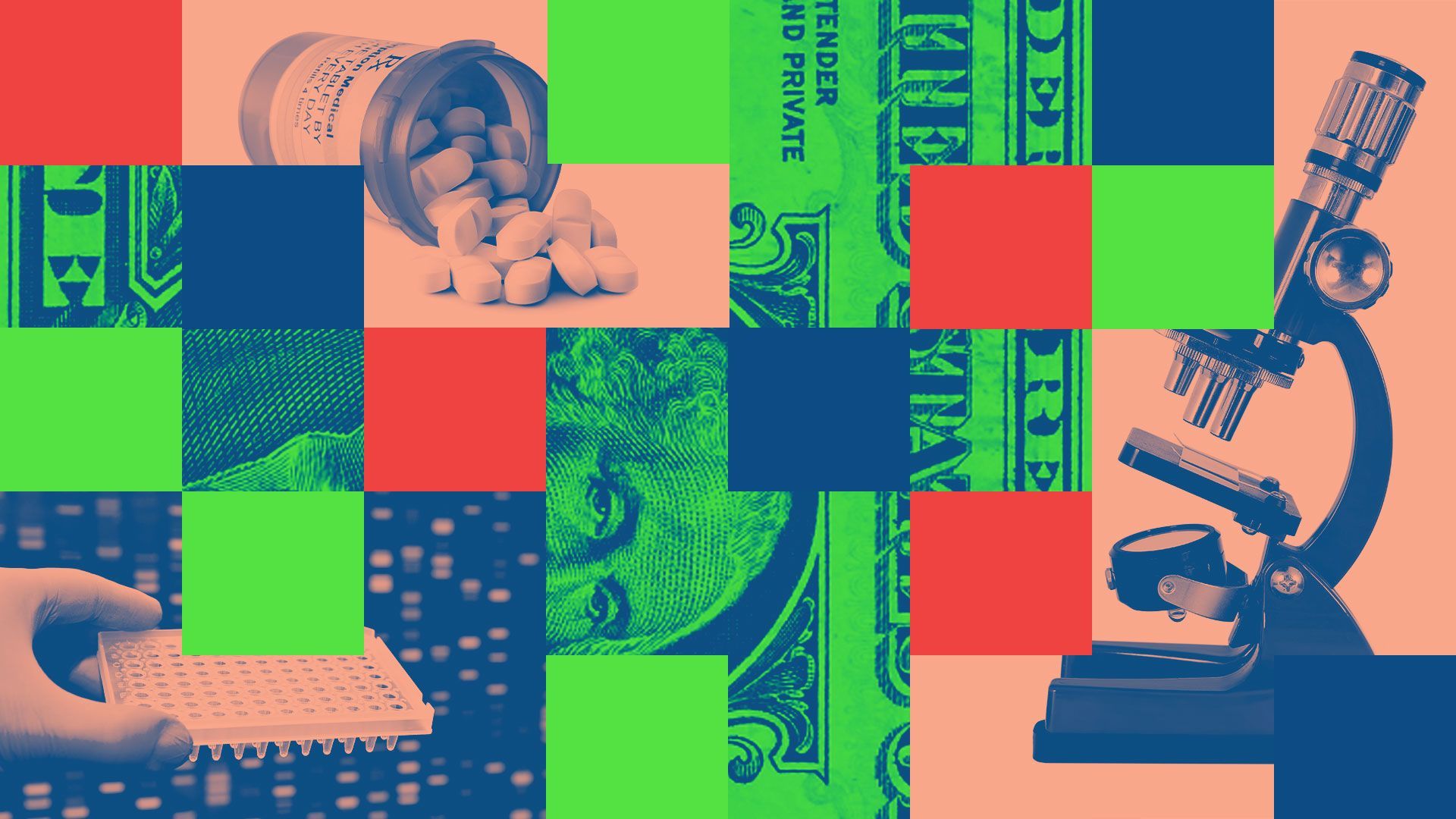 As the credit markets rebound, health care dealmakers are betting on life sciences and pharmaceutical services investments.
Why it matters: As drug pricing negotiations continue at the federal level, pharmaceutical executives and investors are shifting strategy — buoying demand for outsourced service providers.
What they're saying: "We'll continue to focus on the pharmaceutical supply chain and development pipeline," says THL partner Josh Nelson.
With industry changes like the Biden administration's Inflation Reduction Act, which would let Medicare negotiate drug prices, "pharma companies will need partners and vendors who can help them become even more efficient," he adds.
"At the start of 2023, pharmaceutical services was one of the few sub-sectors that maintained deal activity amidst the M&A downturn," says BPOC partner Troy Phillips.
"I think the life sciences space will be very active," says West Monroe partner Nathan Ray. "If this is any indication, [the JPMorgan Health Care] conference was, in my rough estimate, 60% life sciences."
Zoom in: Ray sees a bright future for wearables, new diagnostics, as well as pharmacy, clinical trial and lab technology.
Be smart: Both THL's Nelson and Great Point Partners founder Jeffrey Jay note the regulatory uncertainty surrounding the IRA and drug prices could also slow M&A in some segments.
The big picture: Health care deal activity dipped 36% year over year, Refinitiv data show.
Private equity has largely stayed on the sidelines given the expense of debt — a dynamic that's shifting now.
What's happening: After a slow start, the pharma and life sciences services industry saw some deal pickup in early summer.
In May, Advent International and Warburg Pincus teamed up to agree to buy Baxter International's contract manufacturing unit for $4.25 billion.
In July, Thermo Fisher Scientific agreed to acquire clinical registry data company CorEvitas from Audax for $913 million
"For the first time in a long time, it is possible to secure financing for larger-scale LBOs," says Nelson.
Yes, but: Financing is still pricey and terms are less attractive, Nelson says.
"Even with that post-Labor Day pickup, we expect 2023 to continue as it has — with a trickle of deals rather than a rush," adds Aon managing director Vipul Patel. "We aren't seeing a return to robust M&A markets just yet."
The intrigue: As data breaches of health systems have become increasingly common, cybersecurity and compliance are being highlighted as areas long overdue for technological innovation.
Considered "mission critical within health care right now," Silversmith Capital general partner Brian Peterson says he expects cybersecurity and compliance to see "significant momentum and increased deal activity in the near and medium term."
The bottom line is the bottom line — and amid regulatory macro-economic uncertainty, ensuring return on investment matters more than ever.
"Payer, provider and life science organizations are now, more than any time in recent history, focused on ROI when considering the purchase of technology solutions," Peterson says.
Go deeper