How the IRA shifted the drug pricing debate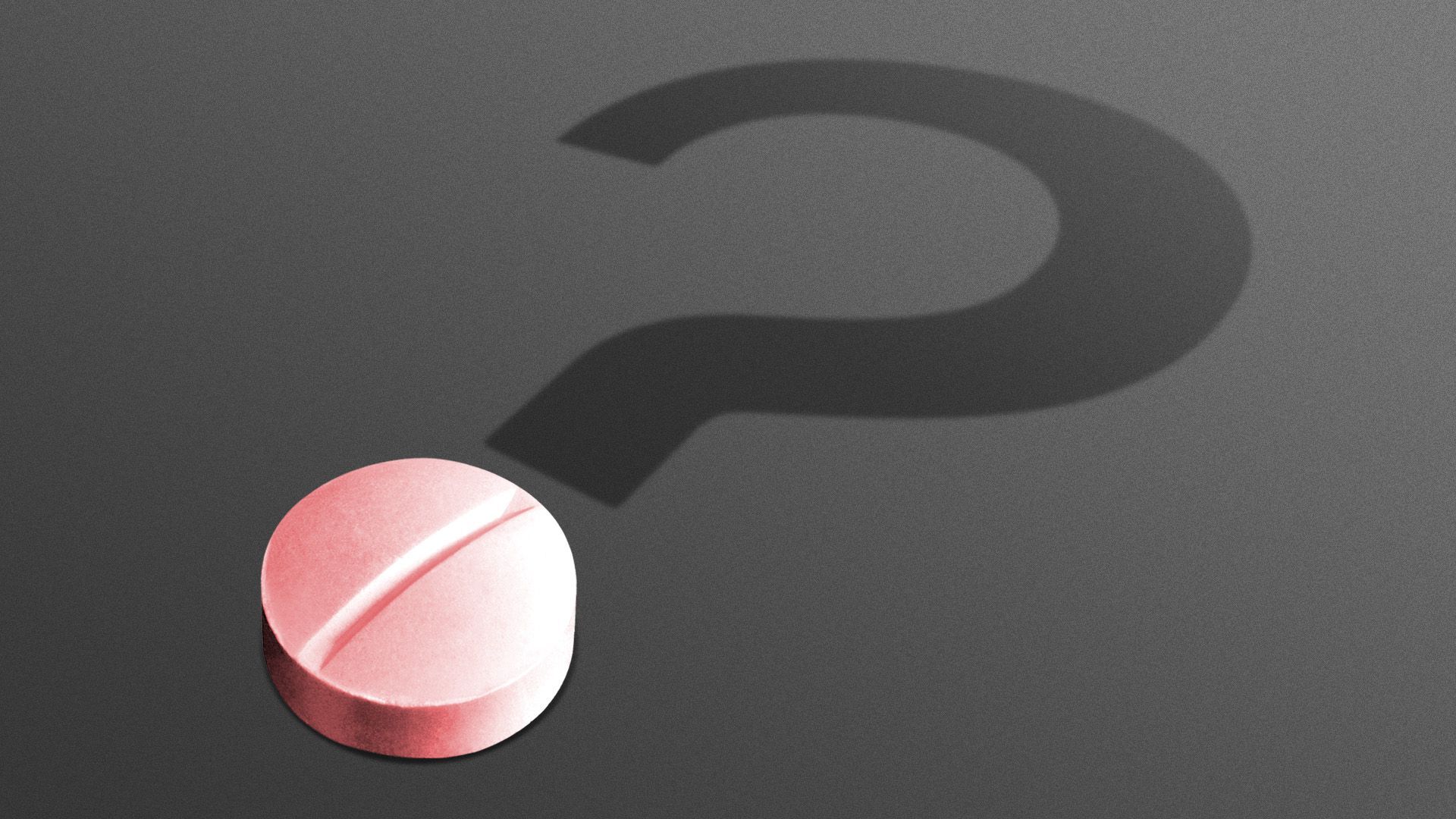 One year after President Biden signed the Inflation Reduction Act, the future of the law's signature drug pricing policy — Medicare negotiations — is up in the air.
Why it matters: A barrage of lawsuits from drugmakers and allied groups are seeking to overturn provisions enabling Medicare to negotiate drug prices, just as the Biden administration is preparing to announce the first set of drugs subject to the new policy. While the fate of Medicare negotiations is uncertain, the political terms the IRA set will be enshrined in future health policy debates, said experts across the political spectrum.
What they're saying: Just passing Medicare drug negotiations, an idea that Democrats pushed for almost 20 years against fierce pharma resistance, signals a "new chapter" in future legislative debates on drug pricing, said Zachary Baron, a health care law expert at Georgetown University's O'Neill Institute.
"Some folks had the view that negotiations would never be feasible politically and there would just be too much opposition from different politicians," Baron told Axios.
Democratic health care strategists say they are confident the drug negotiations will survive the legal challenges.
Drawing parallels to the GOP's failed Obamacare repeal-and-replace effort, they predicted there would be major backlash from the public should the lawsuits be successful or if Republicans win control of Washington and pursue repeal of the IRA's drug pricing provisions.
"The public, if we've learned anything, is most concerned about policies that are popular that they think are going to be taken away from them. And they frequently aren't aware that they're going to lose them until there's legislation or litigation threatening them," said veteran strategist Chris Jennings.
If the Biden administration successfully defends its drug pricing policy, then Democratic lawmakers see an opportunity to build on it. The law, which was watered down during the IRA's drafting to ensure its passage, lets Medicare negotiate prices for 10 prescription drugs starting in 2026 and will expand to more drugs in the following years.
House Democratic leaders last month unveiled legislation that would give Medicare the power to negotiate more drugs and extend the discounts to private health plans.
"It's the gift that can keep on giving," former longtime Nancy Pelosi health care staffer Wendell Primus told Axios.
The other side: Republican strategists say they will continue to draw attention to the negative impacts of drug negotiations, like less investment in drug research.
"It's not as if the IRA were like a one-and-done. It's an ongoing onslaught against the pharmaceutical industry," said Joe Grogan, former director of the Domestic Policy Council under President Trump.
"We're just going to be trapped in this endless cycle of [arguing] how many drugs are eligible for price controls," said Theo Merkel, a director at the Paragon Institute, a free-market think tank.
Grogan pointed to recent comments from Genentech's CEO to STAT about plans to change its commercial strategy by slowing research on drugs for smaller markets because of the IRA.
What we're watching: If Medicare negotiations are eventually struck down — the cases are still in early stages — Grogan said an area of bipartisan agreement could be limits on seniors' drug costs. The IRA already made steps toward this goal, capping seniors' monthly insulin costs at $35 and imposing a $2,000 out-of-pocket annual max in Medicare's prescription drug program starting in 2025.
"I do think if the courts overturn, there will be pressure to give seniors more insulation from high drug costs, more help on copays and deductibles," Grogan said. "The catastrophic cap was something the Trump administration supported. That type of thing, I think, has bipartisan support."
The bottom line: It will take time for the legal battle over Medicare negotiations to play out. In the meantime, Democratic strategists say they still have more work to do in educating the public about the new drug pricing provisions — and what's at stake if they're struck down.
"Once people know they have the benefits, they won't want politicians or the courts to take them away," said Leslie Dach, chair of the Democratic-aligned advocacy group Protect Our Care.
Caitlin Owens contributed to this report.
Go deeper