Hologic CEO says he's staying amid speculation of an Illumina move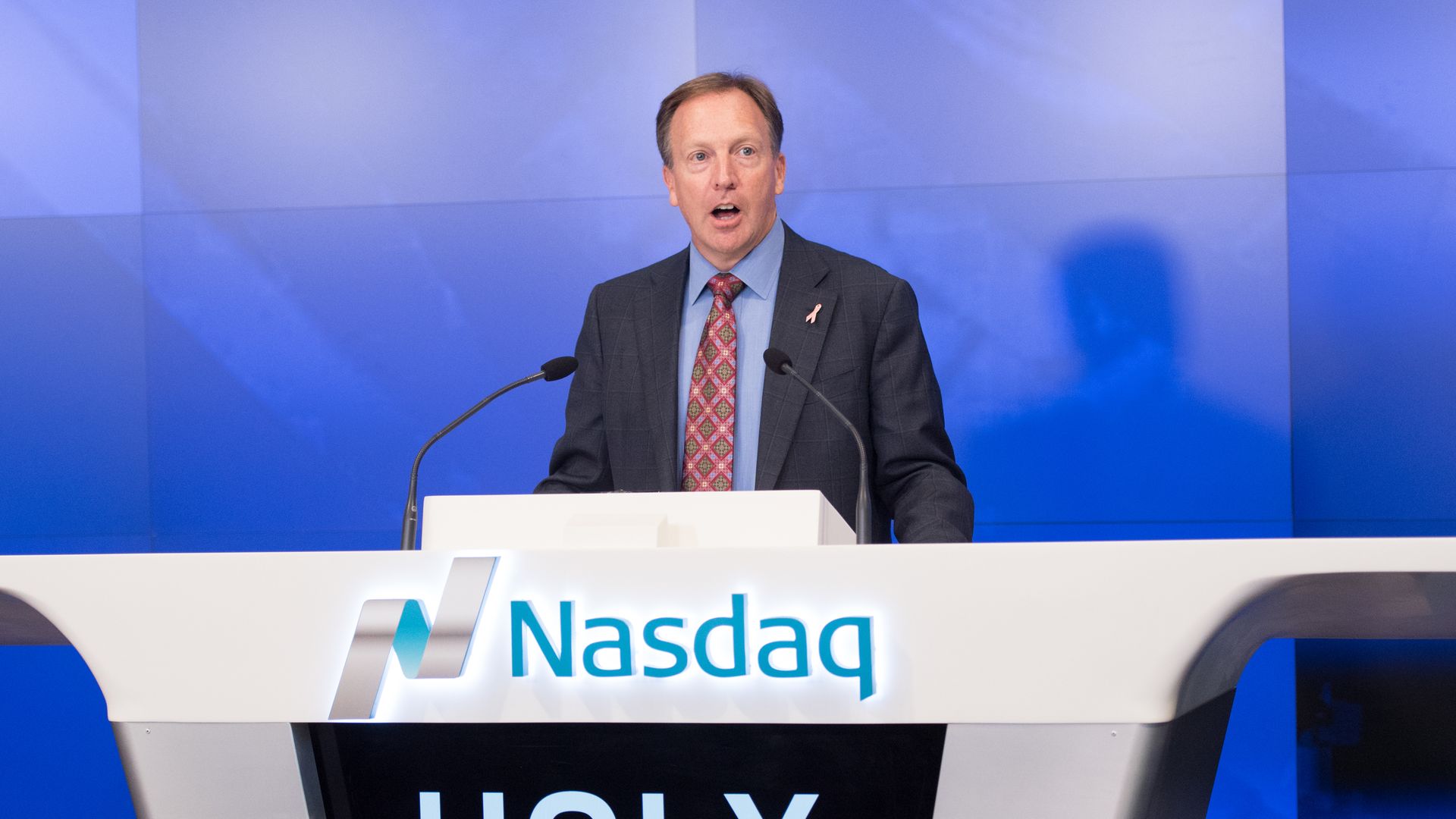 Hologic CEO Stephen MacMillan said he is staying put, addressing speculation that he may de-camp to take the same role at Illumina. Illumina appointed him to the board in June, and is currently searching for a CEO.
Why it matters: MacMillan's tamping down of new-job rumors means a respected and logical CEO candidate for Illumina is officially off the table.
Details: "I'm at Hologic through the end of my useful life," MacMillan said in a Q&A response during yesterday's Hologic analyst call.
Nephron research analyst Jack Meehan asked MacMillan during Hologic's third-quarter earnings call about his ongoing commitment to Hologic as CEO and chairman after joining Illumina as its chairman.
"So the #1 question I've been getting on Hologic is actually related to Illumina," Meehan said during Q&A.
MacMillan's response: "Over there, it's going to be about also just getting a great CEO in place. And we're making a couple of key decisions there, which are probably pretty obvious. And then it's going to be a normal chairmanship from there."
Context: Illumina CEO Francis deSouza resigned in June and remained an adviser until yesterday.
deSouza's resignation capped a tumultuous year for the executive, who came under attack from investor Carl Icahn. The activist hedge fund manager wanted deSouza to divest the Grail business that Illumina had acquired.
Icahn took Illumina all the way to a shareholder vote, where two of the activist's nominees failed to win a board seat — though a third nominee was voted onto the board, setting the stage for MacMillan to be appointed later as chairman.
What they're saying: Gordon Haskett analyst Don Bilson noted the MacMillan speculation in a note on Tuesday by saying that both Hologic and Illumina are two large healthcare companies and that MacMillan lives in San Diego — the same city where the Illumina CEO role would be based.
Bilson also said that Icahn is apparently a fan of MacMillan's and has a long history with him.
"That fan better get used to being disappointed because MacMillan, unless he is totally blowing smoke, is focused on finding someone other than himself to run ILMN," Bilson wrote.
Go deeper