Illumina CEO resignation opens door for Grail sale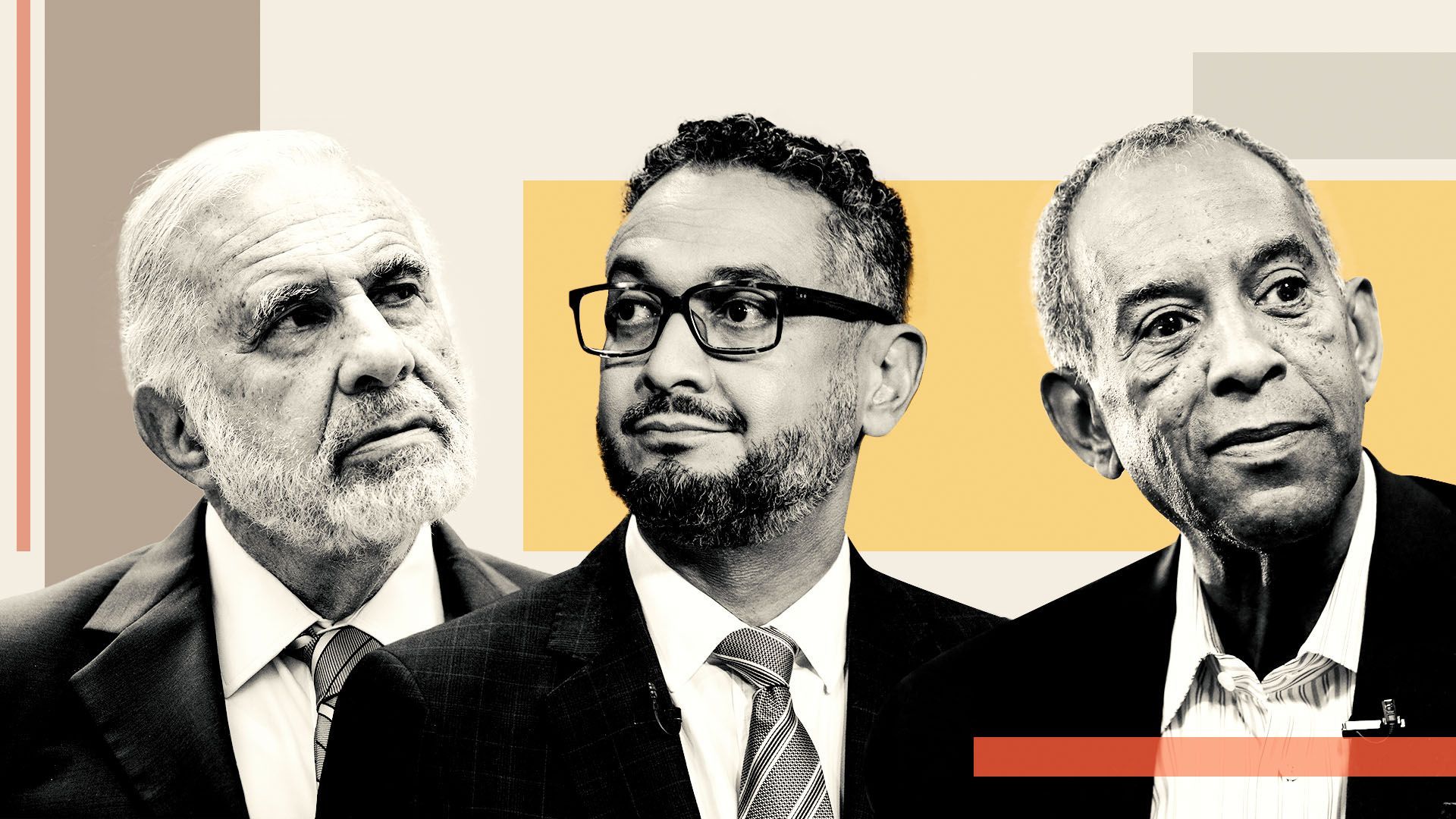 The resignation of Illumina CEO Francis deSouza opens the door further for the company to seek to divest its ownership of cancer detection company, Grail.
Why it matters: Activist investor Carl Icahn led a campaign against the company to seek that very outcome and if Illumina does take that step, it effectively puts Grail in play.
Catch up quick: Illumina initially spun off Grail, and then in August 2021, it bought the company back in a deal worth $8 billion.
Over the ensuing months, Illumina's market value tanked by more than 50%, a drop that prompted Icahn's campaign for three board seats at the May shareholder meeting.
Last month, Icahn won one seat in a proxy contest, ousting Chairman John Thompson, who was eventually replaced by Stephen MacMillan.
Details: Illumina moved to close the Grail deal, even thought the antitrust regulators in both the U.S. and Europe opposed the deal. Illumina Francis DeSouza stood by the acquisition throughout Icahn's campaign.
Yes, but: The board shakeup that occurred after the Icahn campaign appears to have cost DeSouza his job, with the Wall Street Journal reporting that MacMillan did not support DeSouza.
Of note: Illumina said in a statement that the Board is conducting a search for a new CEO looking at internal and external candidates.
Icahn called for the reappointment of former Illumina CEO Jay Flatley, "or a similar individual" as CEO or chairman in an April presentation.
Go deeper