Telehealth startups prep for abortion pill decision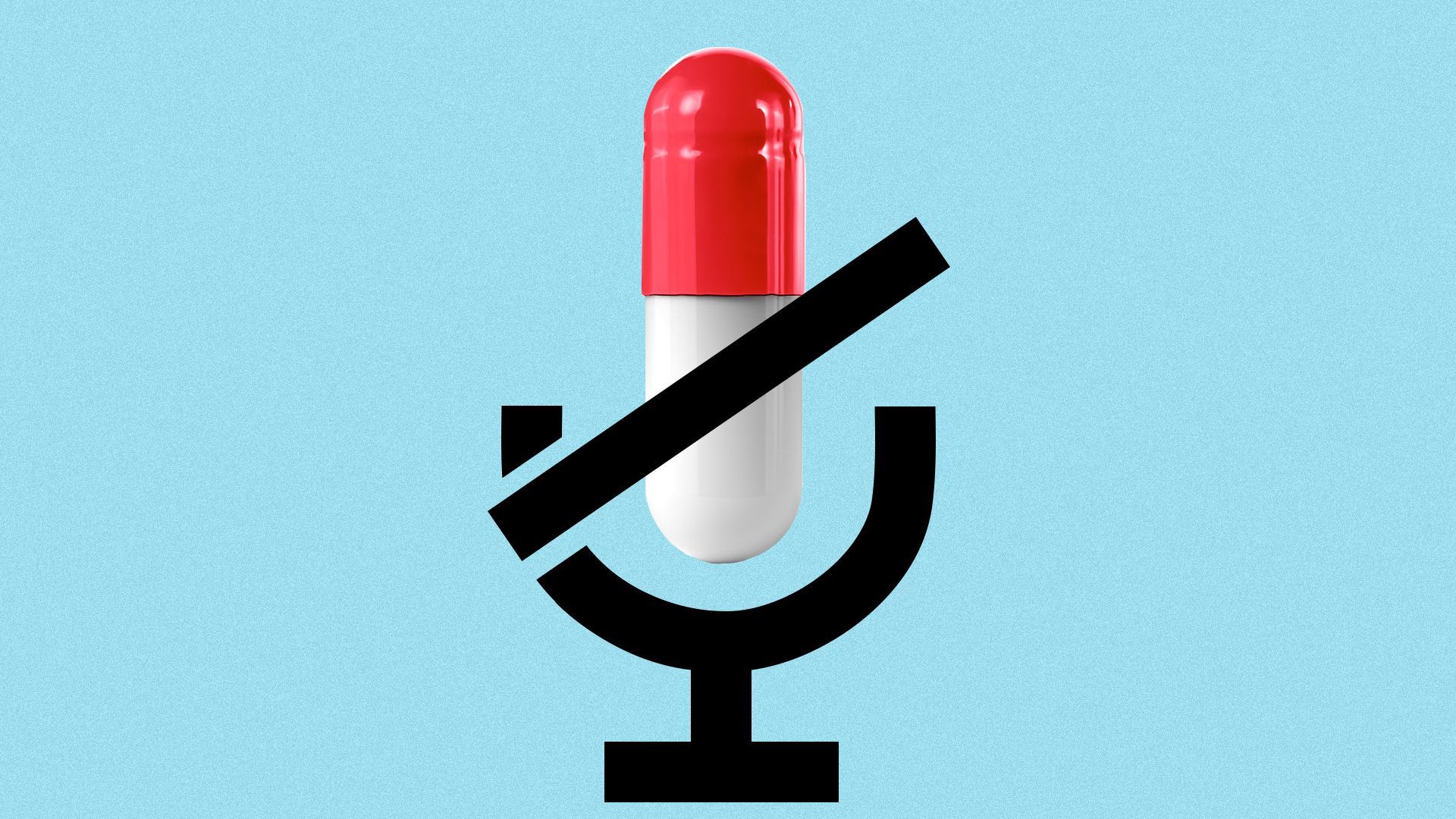 Reproductive health startups are battling an onslaught of misinformation on telehealth abortion care as the procedure's legal status has fallen into limbo in several states.
Why it matters: Last week's dueling court rulings on medication abortion have obfuscated access to critical information on the safety of the procedure, and elevated the role of women's virtual care startups in providing factual data, the CEOs of Caraway, Tia and Hey Jane tell Axios.
Catch up quick: The legal status of telehealth-facilitated abortion has been thrown into question in recent weeks, with a federal appeals court late Wednesday partially blocking a Texas judge's decision that halted federal regulatory approval of widely-used abortion pill mifepristone.
The pill, approved by the FDA in 2000 and declared safe and effective, remains available in the U.S., but with several strict limitations — including requiring supervision of a physician to obtain the pill and suspending the ability to send it by mail.
The DOJ Thursday announced plans to appeal the most recent court decision that enforces those restrictions.
What they're saying: "Politicized regulatory battles ... ignite fear and confusion for patients and providers alike about what their safe and legal options are," says Carolyn Witte, the CEO of women's hybrid health clinic Tia. "It is our duty as a frontline health care provider to counter fear-mongering with the facts."
Lori Evans Bernstein, the CEO of young women's health startup Caraway, agrees. "The safety profile of mifepristone is so well established, more so than most other medications including penicillin," she tells Axios. "If these laws were all based on evidence-based medicine, we would be able to provide medication abortion in every state."
"It's so important to us ... to not just offer care, but really help spread awareness around this safe and effective option and cut through the confusion we're seeing in moments like this," says Hey Jane CEO Kiki Freedman.
Yes, and: All three companies currently offer medication abortion.
If mifepristone becomes unavailable, Caraway's Evans Bernstein and Hey Jane's Freedman say they're prepared to switch to misoprostol-only medication abortions.
The big picture: If abortion medication access is clipped, demand for emergency contraception (EC) is likely to swell, says Amanda EJ Morrison, CEO of direct-t0-consumer EC provider Julie.
"As abortion access continues to be restricted, EC usage is very much increased," Morrison says.
With EC as the "last line of defense" in many states with abortion restrictions, there's an increase in demand for the product and education, she adds.
Julie provides emergency contraception — often hard to find in pharmacies due to stocking or placement issues — directly to consumers via pharmacy partners CVS, Target and Walmart and online.
Zoom in: As the regulatory landscape on abortion shifts, access to accurate information is paramount — especially because access to care is increasingly unequal across the U.S.
"I think where health care — particularly innovative startups — have failed or fallen short is their ability to connect with people in the South and Midwest," says Morrison.
"If we're going to start this new health care company that's truly for everybody, we need to be where everybody is," she adds.
Go deeper