Exclusive: Fertility player Kindbody gets $100M at $1.8B valuation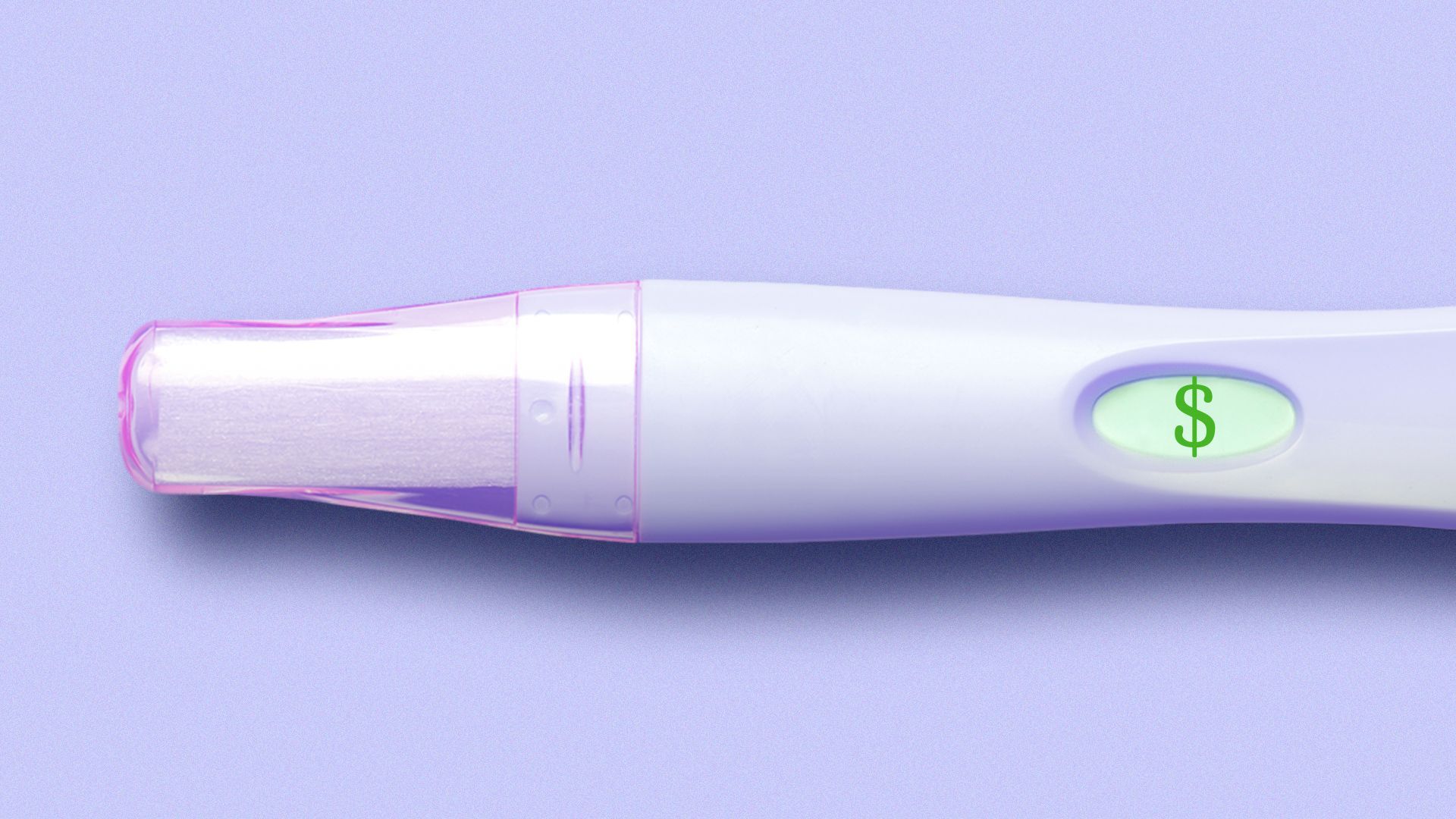 Fertility clinic operator and employer benefits provider Kindbody raised $100 million at a $1.8 billion valuation, chair Gina Bartasi tells Axios exclusively.
Why it matters: As demand for infertility services rises, tech-forward companies say they can offer people more transparency and convenience than traditional approaches.
Deal details: Life science investment firm Perceptive Advisors provided the funds, tipping Kindbody's total equity and debt capital to just over $290 million and making the company the second of its kind to hit unicorn status.
Kindbody is using the funds to acquire additional virtual health and fertility companies and open 10 new locations, including in Seattle, Brooklyn, Miami, Philadelphia and California's East Bay.
'This will be the last money in," Bartasi says. "We are projecting to be EBITDA- and cash-flow-positive this year."
Of note: Bartasi says Kindbody expects to be "ready when the markets open back up in 2024," when asked about the company's previously stated intent to go public.
State of play: Fertility startups banked a record $424 million in the last quarter of 2021, per a Rock Health report.
Maven Clinic, the first maternal and family health startup to reach coveted unicorn status, last fall collected $90 million in Series E funds.
Legacy, a celebrity-backed sperm testing and storage startup, last summer banked $25 million in Series B funds at a valuation of $150 million.
Combining fertility financing and care support, Future Family last spring raised $25 million in Series B funding at an $80 million valuation.
How it works: Based in New York, Kindbody functions as payer and provider and offers customers bundled rates for its services, which include fertility and nutrition consultations, in-vitro fertilization (IVF), egg freezing and virtual therapy.
Roughly half of Kindbody's revenue comes from employers while 30% comes from its managed care service line. The other 20% comes from people who use its services directly, says Bartasi.
To predict someone's success conceiving, Kindbody assesses factors including male infertility, a woman's age and pregnancy history, and her levels of anti-mullerian hormone (AMH), which corresponds to egg count, and follicle-stimulating hormone (FSH), which stimulates egg production.
What she's saying: "The only way you can improve the patient experience, increase outcomes and reduce costs is to be in the provision of care," says Bartasi.
By the numbers: Kindbody provides benefits to 112 companies and sees roughly 7,200 patients a month.
88% of its physicians are women and more than half identify as Black, Indigenous or people of color (BIPOC).
Its average patient age is 36.
🛁 One fun thing: Kindbody's clinics are designed not to look like a traditional doctor's office.
"Our patients leave and say it looks like a spa," Bartasi says. "There are no white walls, no white coats, no medical degrees on the walls."
Go deeper