Money flows into fertility technology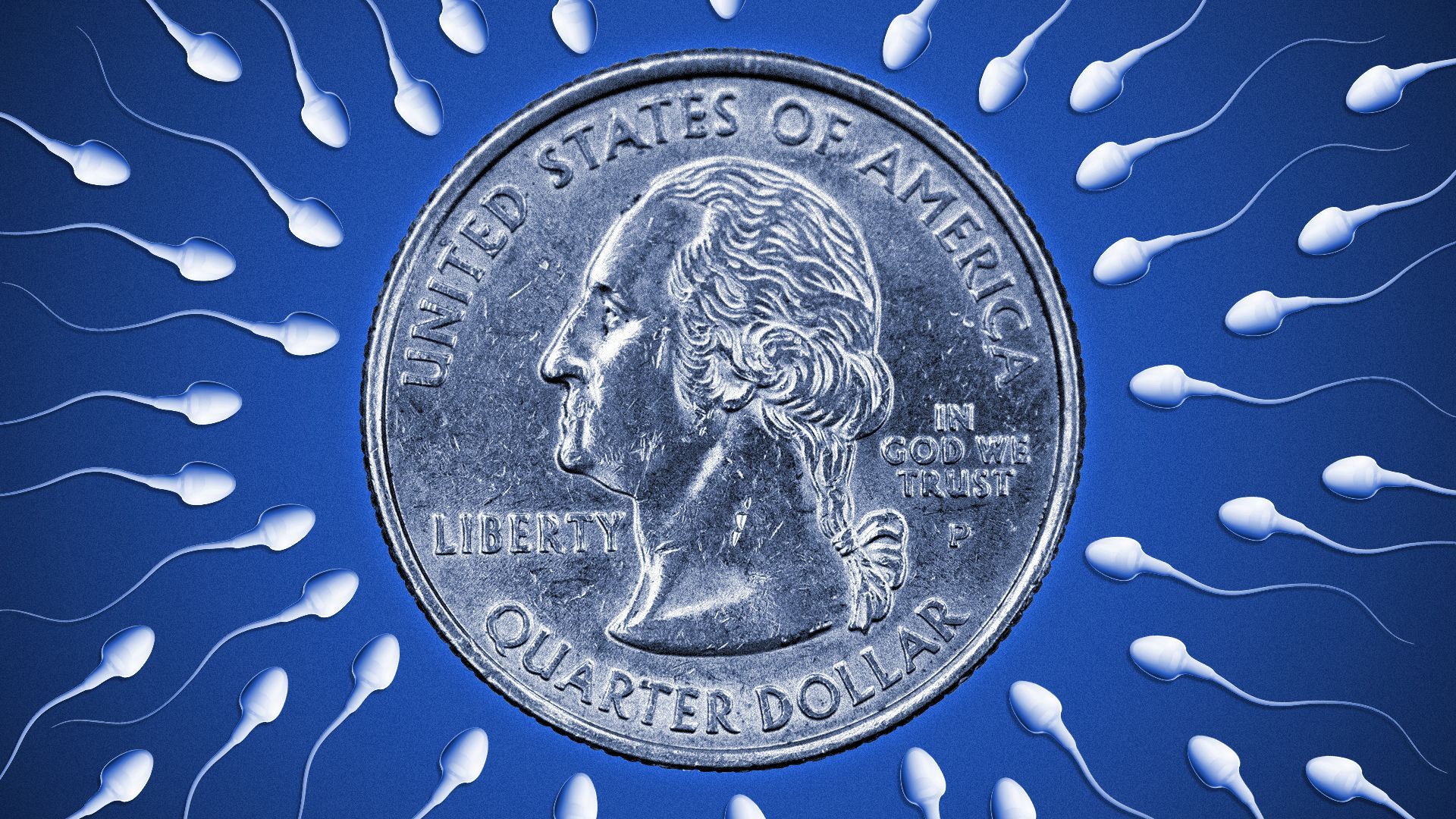 Fertility technology startups are in the midst of a funding frenzy, reaching more than $800 million in 2022 as demand for fertility services continues to climb.
Why it matters: Increasing demand is not being met with increasing access, and so tech-forward companies strive to fill the gap.
Driving the news: Several family-planning realities have been cast into the spotlight in recent years:
The economics of infertility treatments remain heavily opaque, and insurance coverage varies dramatically by state and provider.
The industry's inequities disproportionately impact LGBTQ people, low-income people and people of color.
The end of Roe v. Wade has enabled states to pursue reproductive health legislation that can create challenges for patients and providers in states including Arizona, Florida, Louisiana and Tennessee.
What they're saying: Employers, entrepreneurs and investors tell Axios they see their roles as more important than ever, with startups responding to employer demands by expanding their offerings to include reproductive care.
"We believe the ability to build a family is a basic human right," says Sunfish CEO Angela Rastegar.
"Women want control because it's being so restricted," Lori Evans Bernstein, the CEO of virtual-first women's health startup Caraway, told Axios last fall.
"Traditional reproductive endocrinology practices are the closest analogy to what we do, but they're just not able to serve enough patients," says Amy Zwanziger, the CEO of a startup called Turtle Health that offers fertility testing at home.
"Addressing infertility requires innovations that drive toward more inclusive — and ultimately more effective — family care," says Lux Capital partner Deena Shakir.
By the numbers: Venture funding of fertility-focused technology has risen steadily over the last decade, with $854.5 million invested in 2022, per PitchBook.
That compares with $305.7 million in 2017 and $134 million in 2012.
Zoom in: As existing reproductive health companies' valuations rise, new startups are rushing to fill extant gaps in care. In the past few months, 6 early-stage companies have received $85 million in funding, and Maven Clinic became the first maternal and family-health startup to reach unicorn status after a $90 million financing.
Yes, but: Although many of the companies in the sector focus on women and their reproductive systems, half of all infertility cases involve problems related to sperm, says Sophia Yen, a Stanford clinical associate professor and CEO of women's telehealth company Pandia Health.
"This is not just an issue that heterosexual women should be worried about," says Legacy CEO Khaled Kteily.
Go deeper