Senate insulin package in danger of slipping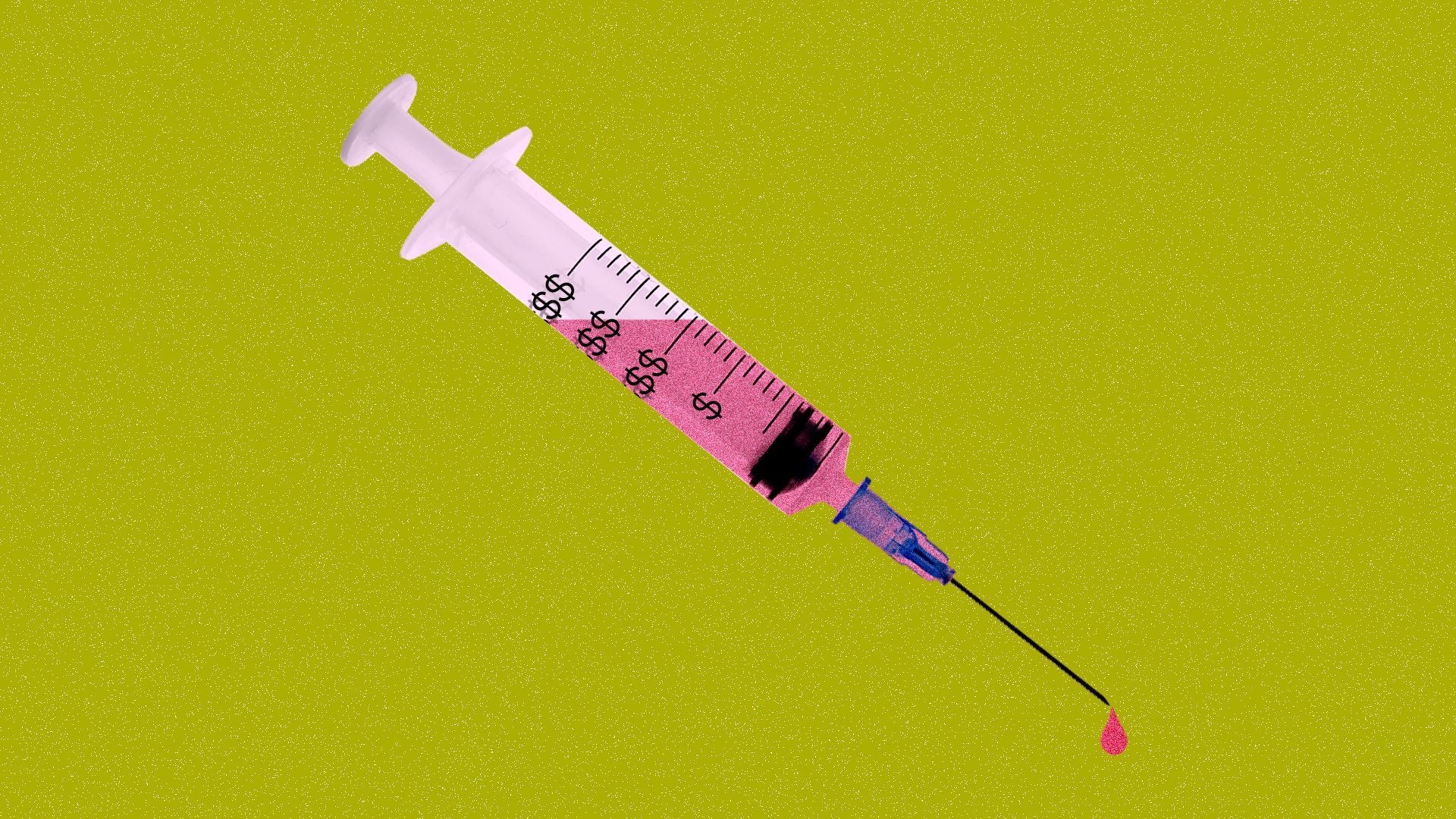 Backers of legislation to cap the cost of insulin had been hoping for a Senate vote before Congress leaves for August. But aides and lobbyists — as well as one senator — now say that's not looking likely.
Why it matters: Capping the cost of insulin at $35 a month for people with private insurance has been a goal of Senate Democrats (and some Republicans) since last year. But the effort keeps sliding farther down the calendar.
What they're saying: "NDAA is going to dominate, right?" Sen. Bill Cassidy told Axios. "I mean just look at the calendar, so it seems unlikely."
Asked at his Tuesday press conference if he would hold a vote on insulin before August, Senate Majority Leader Chuck Schumer did not commit to a timeline, saying only that the effort is a "very, very high priority."
Other health care measures, like PBM overhauls from the HELP and Commerce committees or bills aimed at cracking down on drug companies' patent abuse, could be attached to the insulin measure if it ever comes to the floor. But the picture is not clear on which of those measures would make the cut.
Sen. Chuck Grassley, who's cosponsoring the Commerce PBM bill with Sen. Maria Cantwell, told Axios that Schumer had talked with him about the bill. He said he'd support including insulin legislation along with his PBM measure.
Between the lines: The effort to cap insulin costs failed last year but did get seven Republicans, meaning it got close to 60 votes. Support from Grassley and a few other Republicans could put it over the top.
The existence of bipartisan measures in multiple committees, some of which have overlapping subjects, like the HELP and Commerce PBM bills, has further complicated the picture.
Schumer said Tuesday that he is "working very hard to get different inputs from the different committees" and that he wants legislation "that will pass."
Although HELP and Commerce have already advanced their PBM bills, now another player is on the scene, with the Finance Committee marking up PBM legislation on July 26.
The bottom line: There are a lot of cooks in the kitchen and no clear path forward yet.
Schumer also listed a lot of competing priorities for the coming weeks in a letter last weekend, from banking reform to rail safety.
"I know there's great interest in having it come [to the floor]," Cantwell told Axios of her PBM bill. "I just don't know where it ranks with all the schedule."
Go deeper