Republicans aren't done talking about Medicare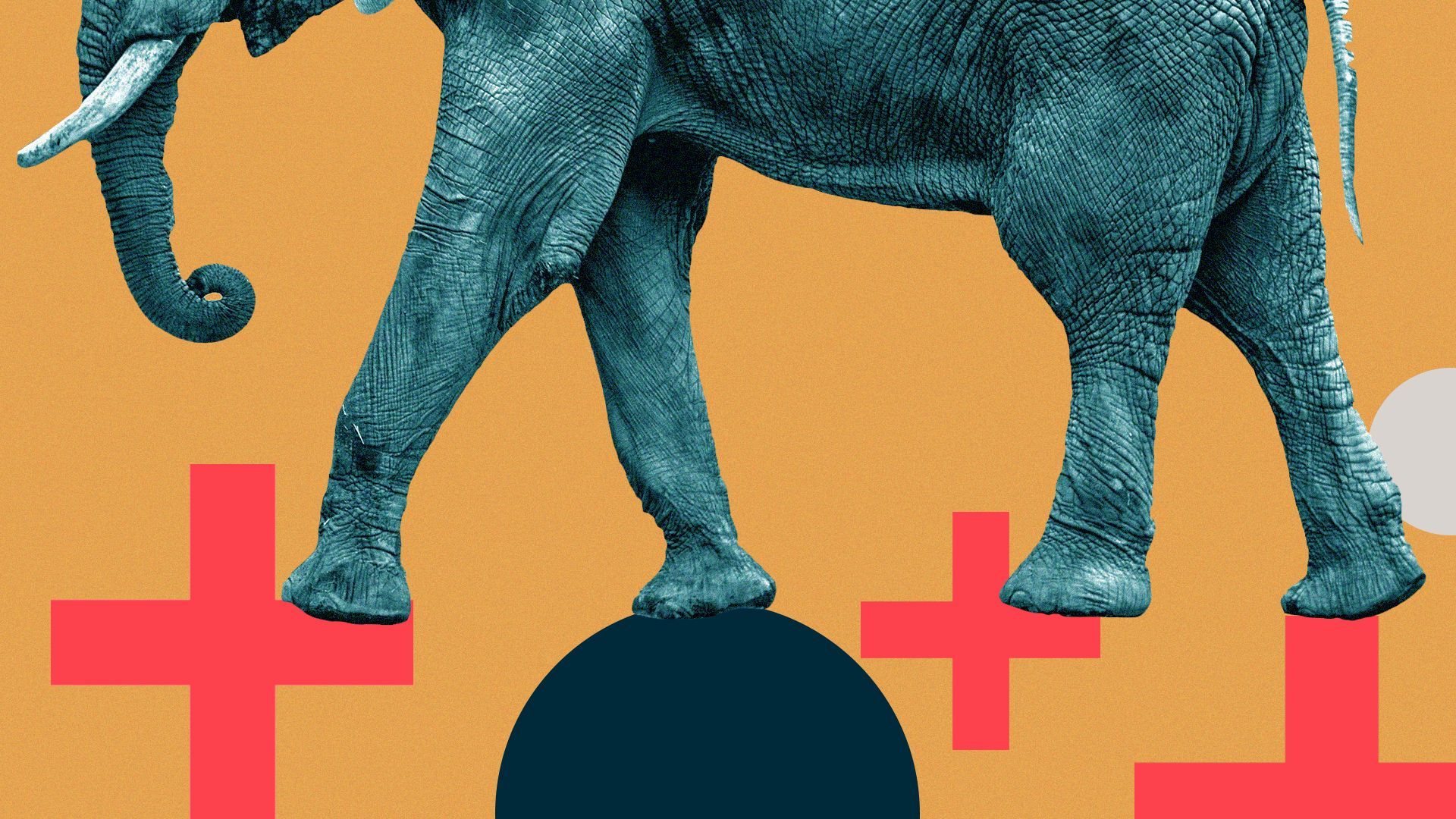 The Republican Study Committee's inclusion of Medicare premium support in its new budget signals that a large chunk of the GOP hasn't been scared away from talking about the program's finances.
Why it matters: Politically, there's reason to question whether it's smart for Republicans to dive back into this conversation after President Biden put them on defense about Medicare "cuts."
But the program's growing cost and future financial problems all but ensure that it can't just fade into obscurity in Washington.
Driving the news: The RSC's 2024 budget includes transitioning the Medicare program to a model with a larger role for private insurance plans, which until recently was standard for GOP budgets.
It does, however, notably exclude raising the eligibility age for the program, which also used to be pretty standard.
The RSC budget isn't exactly must-read material for most people in Washington. But it's the first GOP budget since the epic fight earlier this year between House Republicans and President Biden over whether the GOP wants to cut Medicare and Social Security.
There's at least one clear takeaway from the budget: A group that represents the majority of House Republicans hasn't been dissuaded from standing by its traditional Medicare priorities, specifically premium support, despite the political risk.
"The question is, can you defend it as not being a cut? I think you can," said the Paragon Health Institute's Drew Keyes, a former RSC staffer who worked on the 2023 budget.
"And then it comes down to that versus the status quo and the trajectory that we're on. You either believe in your principles and your policies or you don't," he added.
Between the lines: Although the policy is similar to what the group has included in previous budgets, the framing of the plan reflects the times.
"Despite the false claims from the Biden administration, the RSC Budget does not cut benefits or raise premiums for Medicare beneficiaries. In fact, it lowers premiums for these seniors," the budget reads, adding that doing nothing will result in an 11 percent cut in payments to providers.
The other side: White House Press Secretary Karine Jean-Pierre called the budget "a devastating attack on Medicare, Social Security, and Americans' access to health coverage and prescription drugs."
The big picture: Medicare's costs are expected to spike in the coming years, and it's nearly impossible to address the country's larger fiscal problems through spending reductions — as the GOP wants to do — without touching Medicare and Social Security.
But reducing program spending doesn't necessarily mean reducing seniors' benefits, although it can. It can also mean cutting what the program pays to the health care industry.
And despite how heated the rhetoric around "Medicare cuts" can get, Congress is currently examining measures that would do just that — implementing site-neutral payments for hospitals — on a largely bipartisan basis.
The Medicare Trust Fund is predicted to become insolvent sometime within the next decade. Even though this date keeps getting pushed back, it stands to reason that won't be the case forever.
What we're watching: The RSC's inclusion of a premium support plan in its budget doesn't mean the House Budget Committee will, if it ends up approving a budget at all.
But what will be even more interesting is how the GOP presidential candidates handle the issue, especially since former President Trump has loudly denounced cutting the program.
Republicans will have to decide whether to side with Trump over their instincts, which tell them "you can't have a serious conversation [about national finances] without talking about Medicare, Medicaid, Social Security, defense spending, taxes," said Rodney Whitlock, a former GOP Finance Committee staffer. "You can't wall things off."
Go deeper