Site-neutral push crashes into hospitals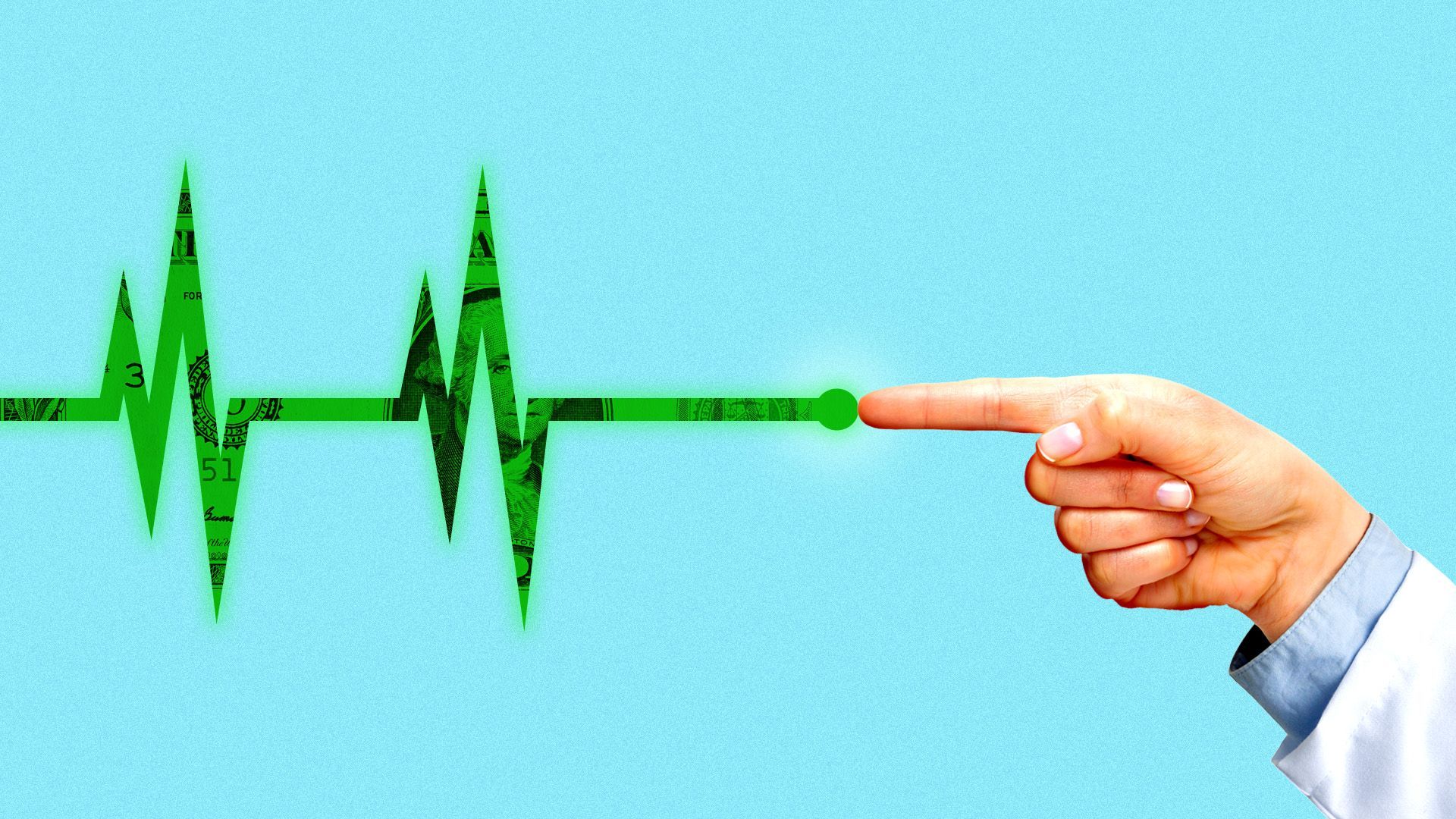 The House Energy and Commerce Committee held a legislative hearing last month on site-neutral payments for Medicare — but then it skipped the most sweeping proposals in this month's markup.
Why it matters: Equalizing payments between independent doctors' offices and those owned by hospitals can save billions of dollars. But hospital opposition makes any legislation tough to get through Congress.
Hospitals warn that the proposals could harm patient care.
As we told you Tuesday, a Senate Finance Committee hearing June 8 on health care mergers could be the opening for senators to start talking about site-neutral payments.
Driving the news: E&C Republicans say they are not giving up on the more far-reaching measures but acknowledge that changes or additional support for rural hospitals that actually need help could be required.
"Oh yeah, I think there's a path forward for those," Rep. Brett Guthrie, chair of the E&C health subcommittee, told Axios when asked about broader site-neutral measures.
"I know that some hospitals have [raised] some concerns. All of our constituents use hospitals. We want to make sure we do this right."
The other side: There have been some concerns on the Democratic side about the effects on hospitals.
During a markup last week, Reps. Paul Tonko and Yvette Clarke both spoke out against even the smaller site-neutral measures' effects on hospitals. Clarke called the policy governing physician-administered drugs "shameful," arguing it would hurt hospitals and ultimately patients who rely on them.
Ranking member Frank Pallone expressed openness to site-neutral in theory at the subcommittee markup but also raised concerns, saying the policies shouldn't "jeopardize patients' access to care."
Asked in the hallway if there is a chance to do something on site-neutral this year, Pallone told Axios, "I'm not going to comment on that."
Rep. Anna Eshoo struck a more positive note. "I think that there's a real commitment on both sides of the aisle on this issue," she told Axios. "I know they don't like it," she said of hospitals, but added the current system is "not defensible."
Between the lines: The push is aided by an ideologically diverse array of outside groups.
"Aside from hospitals, everyone else is on board with this," said Charlie Katebi, senior health policy analyst at Americans for Prosperity.
AFP is launching digital ads targeting the districts of GOP members on key committees.
Asked about lawmakers defending hospitals, Frederick Isasi, executive director of the health care consumer group Families USA, said that "we're still working really hard to really open [the] minds" of some members of both parties.
"When they become aware of what this is really about, they know how pissed their constituents are about these facility fees, and the gaming," he said.
The other side: "I think all those people are living in a different world," said Chip Kahn, CEO of the Federation of American Hospitals, saying the requirements on hospitals are just "not comparable" to those facing doctors' offices.
"I've been up on the Hill a lot myself talking about this," he added, as hospitals ramp up their efforts.
What we're watching: Possible changes could include some way of supporting rural hospitals or those that are viewed as in actual financial need.
In a hearing last month, E&C Chair Cathy McMorris Rodgers raised the idea of passing site-neutral policies while "we separately work on a transparent, accountable way to support hospitals that need it."
Go deeper