The campaign to cancel medical debt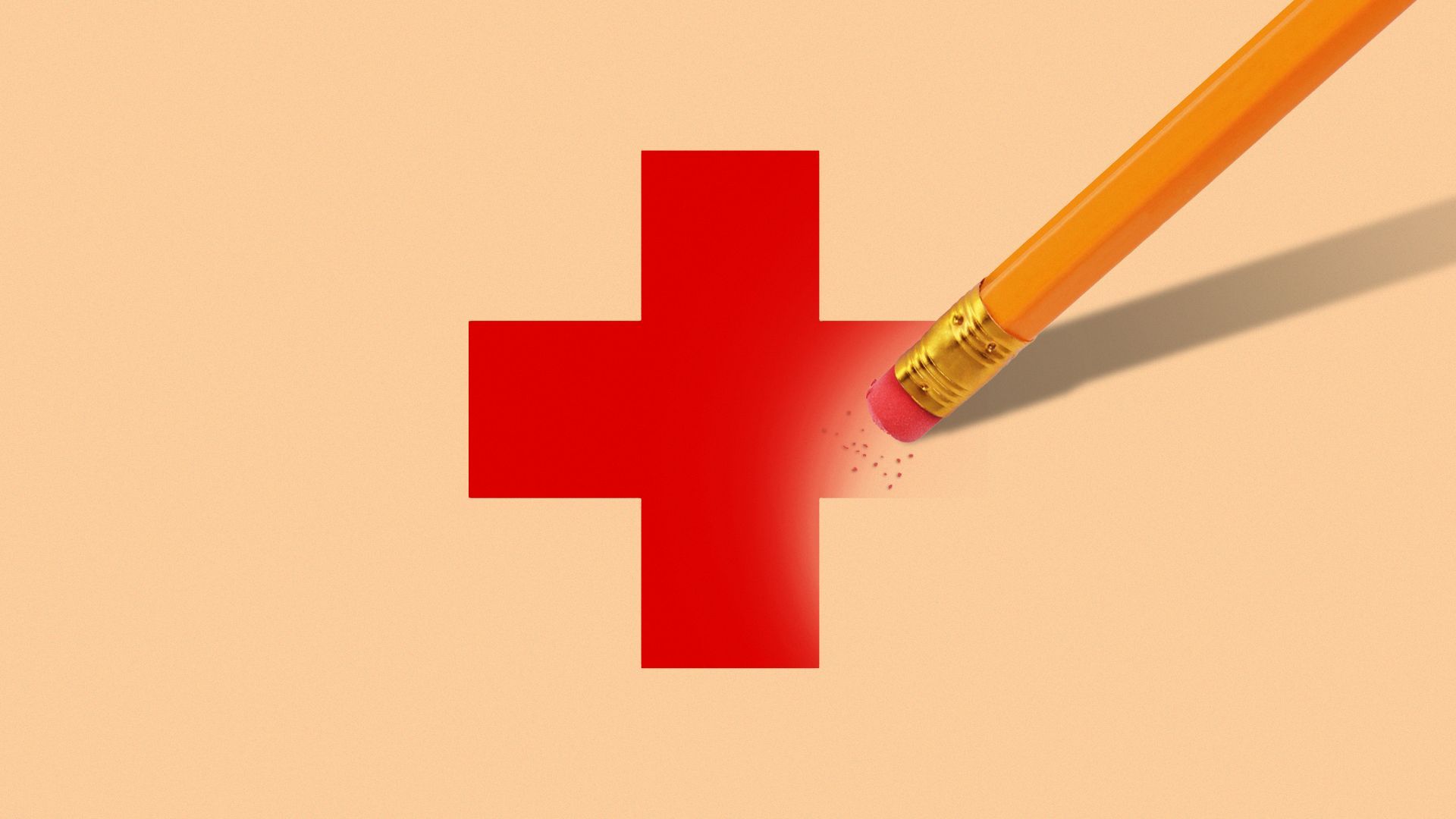 Rep. Ro Khanna is working on legislation with Sen. Bernie Sanders that will erase Americans' medical debt, reimburse people for credit card payments toward medical debt they've already made, and "prevent hospitals from engaging in price gouging," Khanna told Axios.
Why it matters: Canceling all medical debt will probably be a step too far for many lawmakers — but legislative action on the general topic seems increasingly likely, given that other bills in this Congress show a growing interest in cracking down on hospital practices.
The legislation, which Khanna said should be finalized over the next couple of months, would build on Sanders' presidential campaign promises and target a portfolio of issues that has increasingly captured journalists' and policymakers' attention.
The big picture: The House seems to be making a real effort to overhaul hospital billing and payment systems and to examine what some lawmakers view as anti-competitive practices. (Hospitals oppose the leading policy ideas and say they would hurt patients.)
The common denominator of these efforts is, at the very least, an increasing awareness of hospitals' role in rising health care costs and patients' struggle to afford medical care.
Khanna said the efforts are different but that some of the policies being examined in the House are "constructive ways" to lower costs and prevent future medical debt.
Driving the news: Even before Khanna and Sanders' legislation is introduced, Our Revolution — a progressive political action group aligned with Sanders — has launched a campaign to highlight the stories of patient advocates with medical debt and to urge patients to contact members of Congress to advocate for reforms.
The scope of medical debt in the country means that "this is not just a progressive issue. Most people believe you shouldn't have to go into debt because of a medical emergency," Khanna said.
State of play: The Biden administration has acted to reduce the impact that medical debt has on patients, if not the medical debt itself or its underlying causes.
Millions of Americans carry medical debt and struggle to afford their health care costs, although the number of people in families having problems paying medical bills declined during the pandemic years.
Health care affordability issues aren't limited to the uninsured, and a large portion people with health coverage struggle with medical bills as well.
Details: Khanna and Sanders' legislation will be far-ranging — and likely complicated, given the issues it tries to address.
Khanna said that in addition to canceling medical debt and reimbursing people for payments already made, it would include "reforms on price gouging from hospitals and also restrictions on hospitals being able to go after medical debt."
He estimated that its cost to the government would likely be much lower than the total amount of outstanding medical debt in the U.S. Medical debt often doesn't get paid, so collectors will sell it for cheap, which could slash the cost of debt forgiveness.
Between the lines: The legislation would essentially shift medical costs from patients onto some combination of hospitals and the government, Khanna said. It will include "some kind of a stabilization fund for hospitals who are writing off this debt, as long as they're agreeing to principles of not price gouging."
If hospitals are good actors, "then they should have some funding. On the other hand, there are some hospitals that are having extraordinary profits and are still going after every last dollar from folks who are patients. So I'm less sympathetic there," he added.
Our thought bubble: Aggressive hospital debt collection practices, growing out-of-pocket costs and rising hospital prices have made this kind of congressional attention inevitable.
Go deeper