CMS to phase in Medicare Advantage payment changes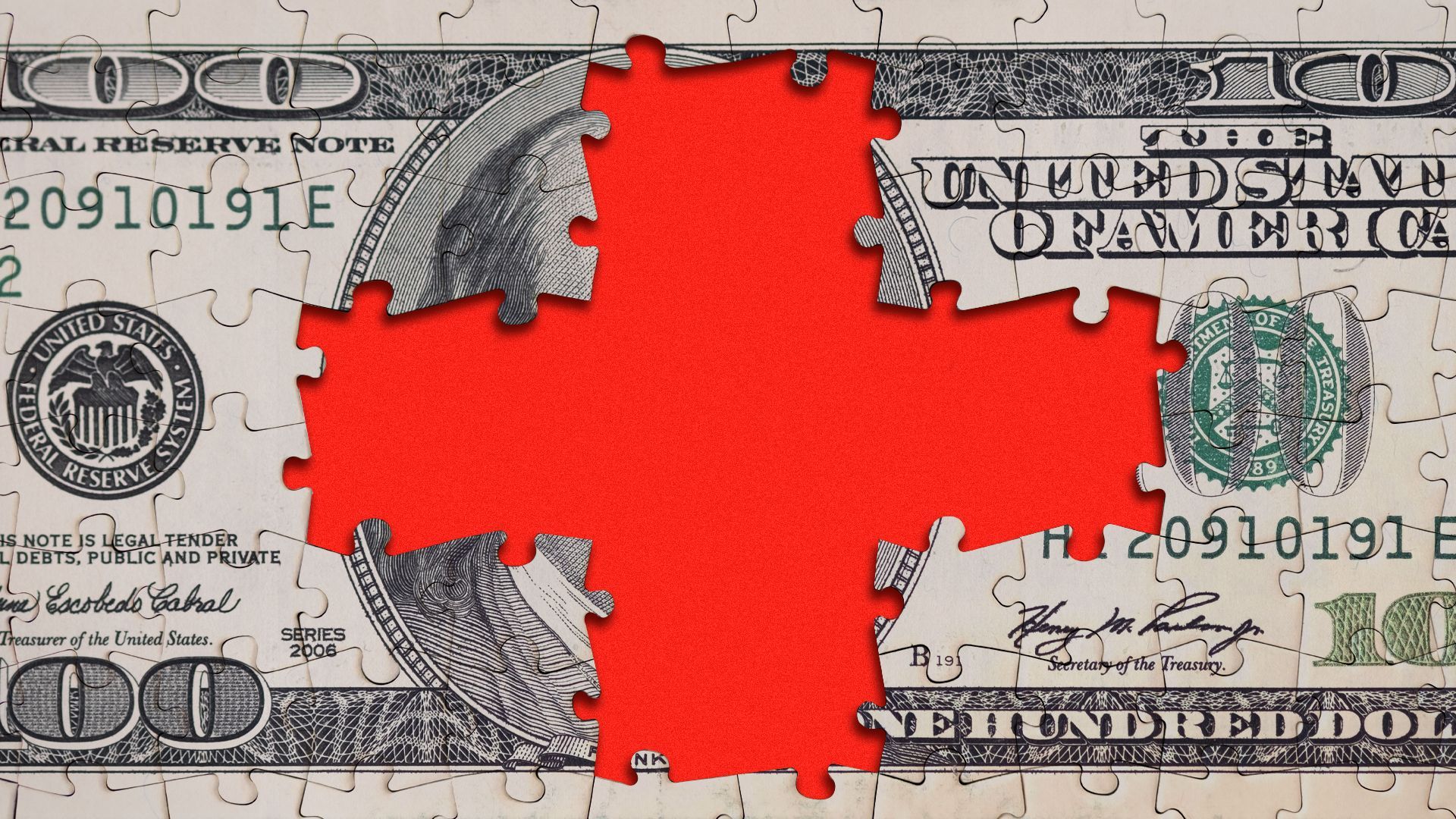 CMS will phase in controversial changes to the Medicare Advantage risk adjustment model over three years, the agency announced Friday afternoon.
Why it matters: The Biden administration wasn't persuaded by the insurance industry and other health care groups that its proposed changes — including the removal of more than 2,000 diagnoses from the risk adjustment model — would hurt beneficiaries.
Still, CMS gave insurers a concession by choosing to phase in the policy rather than changing the risk adjustment model all at once.
"We are really comfortable that the policy that we have put out gives plans a net increase, and that if there [are] any change in premiums or benefits, that those are plan choices," CMS Administrator Chiquita Brooks-LaSure said in an exclusive interview with Axios Friday.
Driving the news: CMS estimated in its final 2024 Medicare Advantage rate notice that insurers will see an average 3.32% payment increase, or $13.8 billion, next year.
That's compared to an average 1.03% increase estimated in the policy draft proposed in February.
The difference between the proposed and final payment rates comes from an increased growth rate in the final notice, which is to be expected, and the phased-in risk adjustment changes.
Risk scores in 2024 will be calculated using a blend of two-thirds of the current risk adjustment model and one-third of the newly finalized model, Meena Seshamani, director of the Center for Medicare, told Axios.
CMS has phased in updates to the risk adjustment model in the past, she added.
What we're watching: The fight is likely far from over. UnitedHealth Group, one of the largest MA insurers, argued in its comment letter on the proposed policy that the risk adjustment changes go against the Social Security Act.
CMS is only authorized to change risk adjustment to improve actuarial equivalence between traditional Medicare and MA, whereas the proposed model seems to stem from observations of coding differences between MA plans, UHG claimed.
The insurer's comments set the stage for a legal battle now that CMS has finalized the changes.
What they're saying: "We very much take our responsibility to pay accurately very, very seriously," Brooks-LaSure said. "The codes that were removed are ones that I like to say were eye-of-the beholder codes, where there was ambiguity."
The finalized change "is a very precise way to get at how we can make sure that we're paying accurately," Seshamani added.
Zoom out: MA lobbying group Better Medicare Alliance has spent $13.5 million on advertising since the beginning of the year, targeting markets with competitive 2024 Senate races. Their ads painted the CMS proposal as a cut to Medicare that will eat into consumer benefits.
A BMA-commissioned analysis concluded the proposal could lead to a $540 reduction in benefits per member per year, and a separate analysis commissioned by the SNP Alliance concluded that the proposal would disproportionately affect dually-eligible beneficiaries.
Yes, but: Administration officials stood their ground throughout the comment period, saying the risk adjustment changes are needed to prevent insurers from inappropriately coding patient diagnoses — which lead to inappropriately high payments.
"Our proposal increases the amount of money that those insurance companies will get from last year. How anyone can claim that there is going to be a cut, I don't understand," Becerra said during a hearing held by the Ways and Means Committee this week.
Seshamani said Friday that CMS does not believe the finalized changes should hurt dually-eligible beneficiaries, and noted that federal law protects most duals from out-of-pocket costs for Medicare services.
Insurers' efforts to change the risk adjustment proposal may have been further stymied by Humana CEO Bruce Broussard's comments that the company would financially benefit from the proposed policy.
Go deeper: Sens. Bill Cassidy and Jeff Merkley introduced a bipartisan bill earlier this week that would take a different approach to curbing Medicare Advantage overpayments.
Go deeper