Everyone's mad at Moderna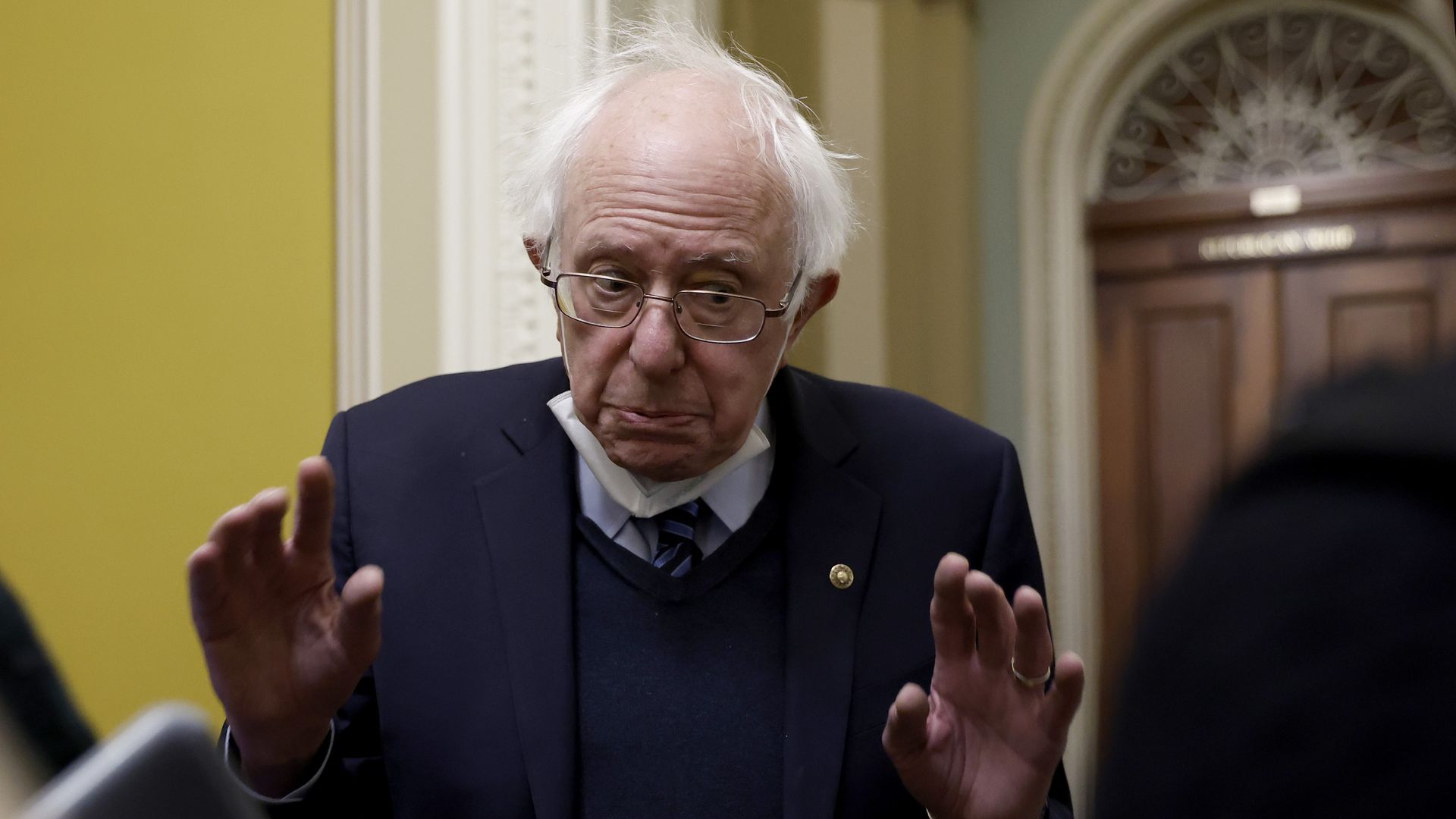 Moderna CEO Stéphane Bancel is probably going to be pretty friendless this week when he testifies in front of the HELP Committee — a reflection of just how much the company's reputation has changed for the worse over the last couple of years.
Between the lines: Even though Bancel will almost certainty be the target of bipartisan ire, Democrats and Republicans are generally mad at Moderna for different reasons.
The big picture: The hearing's title — "Taxpayers Paid Billions for It: So Why Would Moderna Consider Quadrupling the Price of the COVID Vaccine?" — leaves little question as to what Bernie Sanders' issue with the company is.
"The bottom line here is Moderna has received substantial amounts of federal support in developing and selling the vaccine," Sanders told me in a hallway interview.
"The CEO of Moderna the last couple of years has increased his wealth by $5 billion. Others have done phenomenally well, and then they thank the taxpayers by wanting to quadruple the price of the drug."
He seemed confident that he wouldn't be alone in his frustration. "I would be surprised if all members of the committee were not upset about that," he added.
The backstory: Bancel told the Wall Street Journal this year that the company is considering charging $110 to $130 per dose once its government contract expires, but hasn't formally announced its price yet.
What they're saying: "I think this [concern] is bipartisan," said Sen. Tommy Tuberville, mentioning his own experience paying for a pricey drug. "We got to get a handle on this some way."
But ranking member Bill Cassidy said he's reserving judgment for now. "They haven't announced their price yet.… Why don't we think about what's actually taking place? Try and have a little bit of understanding, is there a rationale?"
"It's just something I have to understand a little bit more," he said.
Yes, but: The hearing comes as Republicans across the ideological spectrum raise all kinds of COVID vaccine-related questions, including whether the approval process was politicized and whether possible vaccine risks have been downplayed.
Some, including Gov. Ron DeSantis, have questioned the behavior of the vaccine makers themselves.
"I think we got some bad information all through the first two years of the virus. I think there was some wrong information given," Tuberville said.
The other side: "Moderna's vaccines have protected the lives of hundreds of millions of people around the world from COVID-19 and have dramatically lessened the burden of the pandemic to society," the company said in a statement last month.
"Moderna remains committed to ensuring that people in the United States will have access to our COVID-19 vaccines regardless of ability to pay."
The bottom line: If you like watching pile-ons featuring both Bernie Sanders and Rand Paul, Wednesday's hearing will almost certainly be must-see TV for you.
Go deeper