Moderna considers charging $110-$130 for COVID vaccine dose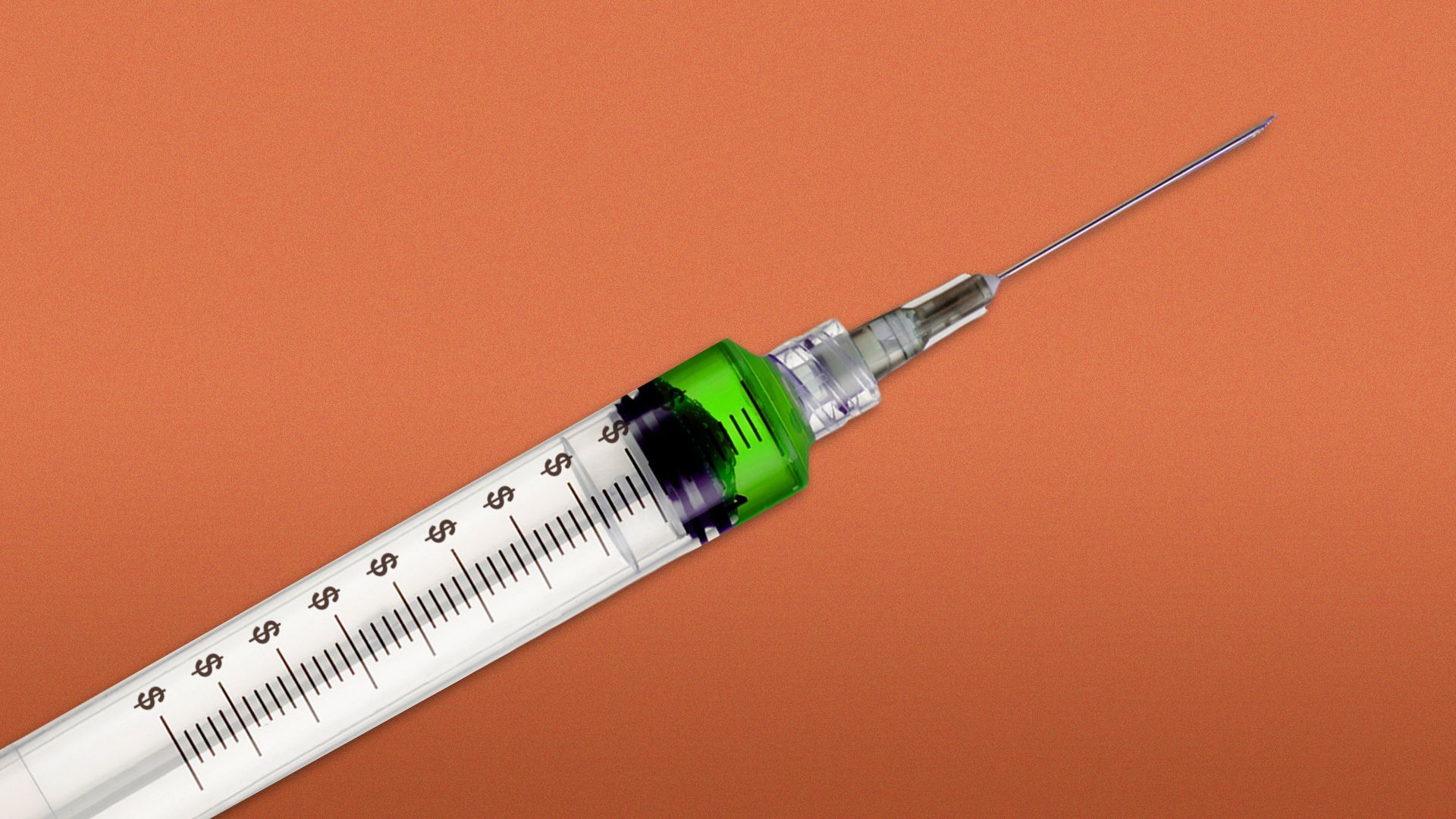 Moderna is considering charging $110 to $130 per dose of its COVID-19 vaccine in the U.S. after its contract with the government expires, Moderna CEO Stéphane Bancel told the Wall Street Journal.
The big picture: A wavering demand for the shots paired with private market pressures are expected to cost manufacturers billions once the federal government stops buying the doses and sales shift to commercial distribution.
State of play: The government pays about $26 per dose for Moderna's updated booster shots.
It has provided the vaccines at no cost to consumers, but Americans will soon lose free access to government-funded COVID tests, treatments and vaccines. The cost will be transferred to patients through premiums and out-of-pocket costs.
The U.S. bought more doses than Americans would ever use in order ensure that the vaccine would be accessible, Axios' Caitlin Owens reports, adding that private purchasers won't tolerate such redundancy or waste.
About 17% of U.S. adults have received the updated booster shot that became available in September.
What they're saying: "I would think this type of pricing is consistent with the value," Bancel told the WSJ on Monday.
Meanwhile, Sen. Bernie Sanders (I-Vt.) called the price boost "outrageous" and sent a letter to Bancel Tuesday, urging the company to "refrain from any price increase in light of the role the federal government has played in the development of the vaccine."
"In the midst of a public health crisis, quadrupling the price of a publicly-funded COVID-19 vaccine is unacceptable corporate greed," Sanders, the incoming chairman of the Senate Health Committee, said.
Flashback: Pfizer also said last fall that it plans to charge $110 to $130 per dose for its COVID-19 vaccine once government purchases end this year.
Zoom out: Prices differ for different types of vaccine doses from a variety of manufacturers.
An adult flu shot, for example, costs anywhere from $14 to $28, according data from the Centers for Disease Control and Prevention.
The CDC cost for a measles dose manufactured by Merck costs about $56, or about $90 for the private sector.
Go deeper