Ripple lawsuit reignited crypto interest in D.C., says Coinbase CEO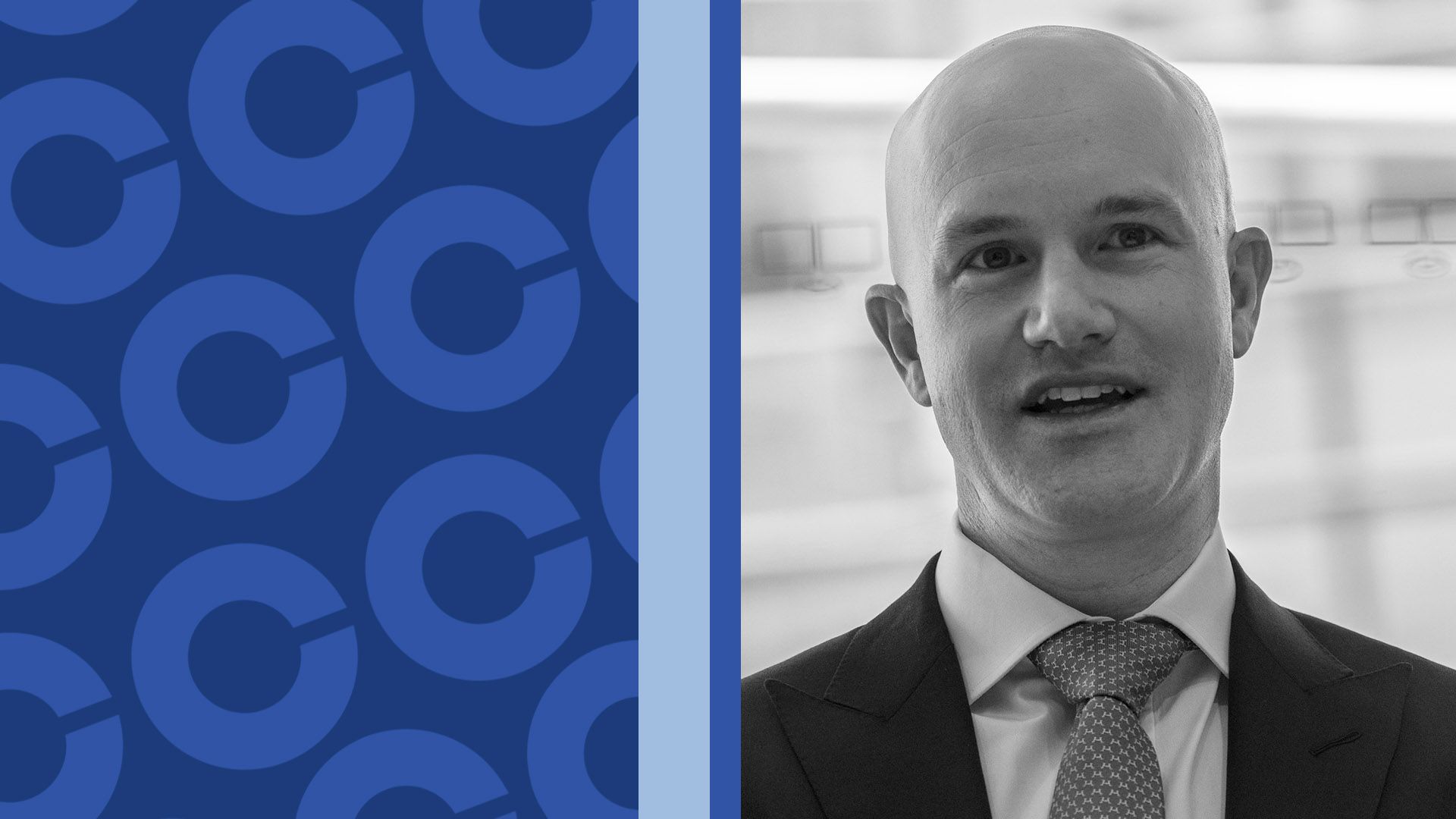 Coinbase co-founder and CEO Brian Armstrong spoke to Axios on Thursday after spending time meeting with lawmakers in Capitol Hill, and noted that a judge's recent decision on the Ripple lawsuit has reignited interest in crypto legislation in D.C.
Why it matters: The House Financial Services Committee is expected to vote on two major crypto bills this week — a development considered a big win for the sector.
Context: One bill would provide a framework for stablecoins; the other establishes restrictions on the SEC's jurisdiction.
Of note: A separate Senate bill seeking to bring DeFi into compliance with the Bank Secrecy Act has been received with less optimism in the crypto community.
This conversation has been edited for clarity.
Crypto has become a politically polarized topic. Based on your conversations, what will it take for regulators, especially Democrats, to bring crypto legislation to the forefront?
Well, actually, we're not trying to get them to care. They already care, so I would disagree with that characterization. I think it's really the members who have been reaching out to us and the industry. Rep. Patrick McHenry is very much committed to getting legislation. Maxine Waters is looking at it deeply, as far as I can tell.
I think the Ripple case drove a lot of urgency. Same with these bitcoin ETF filings that we've been seeing recently from Blackrock, Fidelity, and major financial services firms.
AI is having kind of a moment right now. But other than that people are still very committed to getting crypto over the line.
Let's talk a bit more about the string of ETF filings that named Coinbase as part of the surveillance sharing agreement. The SEC has historically denied spot bitcoin ETF filings. What gives you confidence in this new round of filings?
The Ripple case is creating optimism that shouldn't be underestimated. That was the first time we saw a very reputable judge, in this case in the Southern District of New York, make such a clear ruling that the Ripple tokens themselves (when sold via secondaries) were not securities.
One other thing: These are the most trusted names in the world involved. There's also not really any of these legal question marks around Bitcoin (and whether it is a security).
So, I think most people, including members of Congress who oversee these committees and the budget of the SEC, are looking at this and saying: "This is just as plain vanilla as you can get, What possible reason at this point could there be for blocking it? "
It sounds like you believe Congress to be more friendly than the SEC on crypto issues.
I would say the broad consensus view is: It's remarkably commonsense. There's only a very small fringe group of people who would say: "Well, we should try to curtail this. It shouldn't not exist." That's just not a realistic outcome. That's burying our heads in the sand in the U.S. This technology is not going to be uninvented.
The SEC is on a kind of lone crusade against the industry in that regard — though not the whole SEC, by the way. I'd say the staff at the SEC we actually find to be quite reasonable to work with. I would say just the SEC chair. And it's just a naive and unrealistic position.
Let's home in on Congress. Coinbase has an interesting legislative tool for folks to see which policymakers appear to be crypto friendly and which don't. The majority seem undecided. How do I reconcile that with what you mentioned about most on Capitol Hill caring about the issue?
Those ratings are based on their public statements. Some decided they're really willing to talk about it publicly. Some are anti and are willing to talk about that publicly. But there's the, say, 80%, or the majority, who are not campaigning on crypto.
If you talk to them behind closed doors, they're very reasonable. They think it's just one of many interesting technologies on the horizon and that we should probably have an industry that's doing this in the U.S. and let's get some clear rules around it so that people don't get harmed.
The FTX blowup made it more challenging to engage policymakers afterward. How do you talk about that issue now?
We don't actually spend much time talking about it. There are certainly people who come who have mentioned to me that they feel duped by it. And, frankly, I did, too. I had a number of meetings with Sam and didn't see that coming. Largely, I'd say D.C. has turned the page on that.
Coinbase has become the face of crypto in D.C. You're facing SEC charges that the industry is rallying behind, but you don't appear to be facing any criminal charge — at least, we haven't heard of any.
Neither have I. Nor do I expect there to be any.
Go deeper