Fintech giant Stripe cuts internal valuation by 11%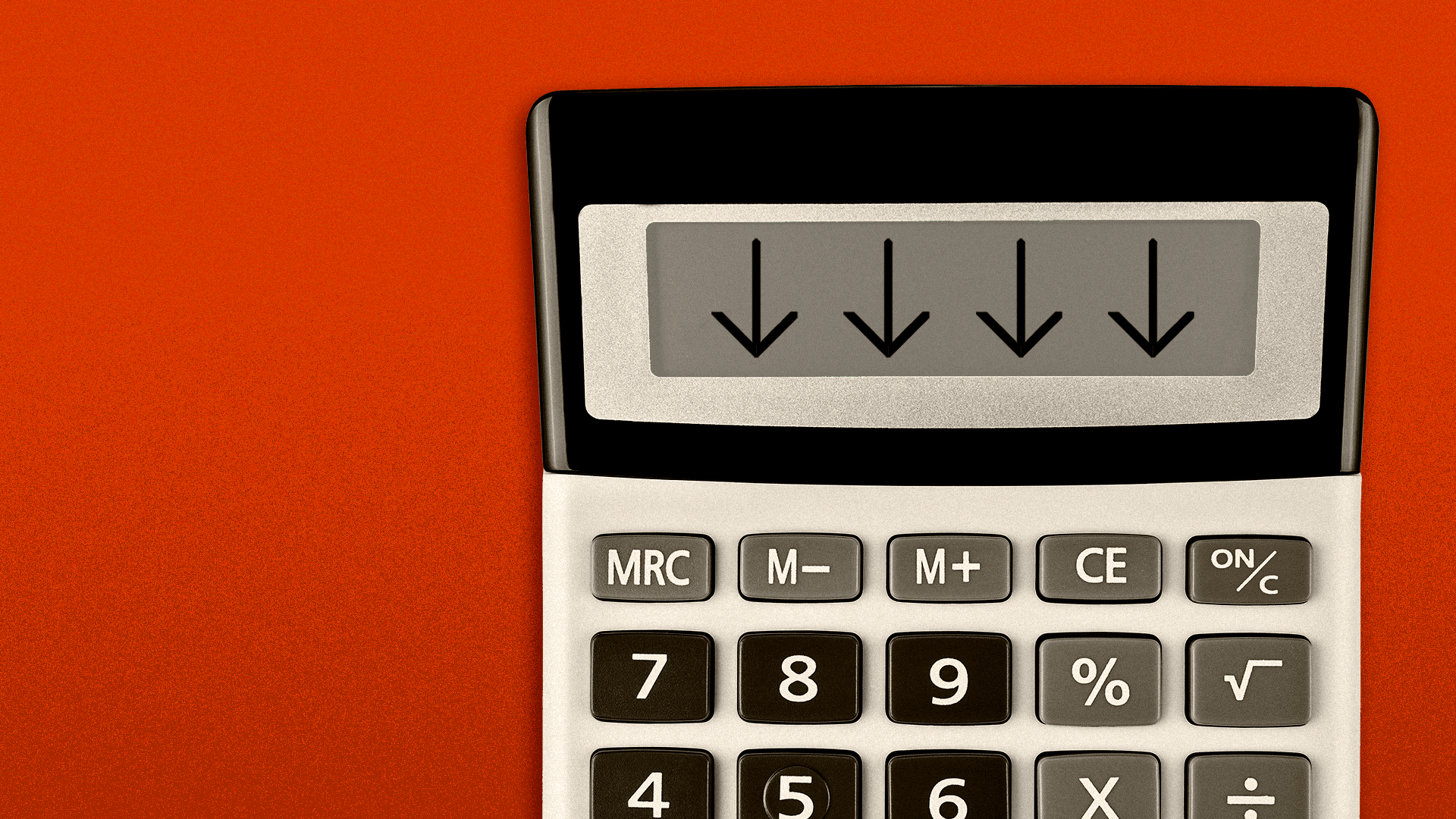 Fintech giant Stripe has again lowered its internal valuation, reducing it by 11% — or about 40% off its highs from last summer.
Why it matters: Long considered an IPO candidate, the reduction to Stripe's internal 409A valuation follows a rout in public market valuations of payments and fintech companies.
Details: As first reported by The Information, Stripe's internal valuation now stands at $24.71 per share, which implies a valuation of $63 billion.
This is the third time Stripe has cut its 409A valuation since June, when it was initially marked down from $40 to around $29 per share.
Altogether, Stripe has seen its internal valuation fall about 40% from a high of around $103 billion.
Between the lines: A 409A valuation is an internal accounting measure used to price employee stock, which is not equal to valuations derived from outside investment.
Startups sometimes lower their 409A valuations as a recruitment incentive, as lower prices give employees more upside.
However, Stripe announced a series of job cuts in November that reduced its global headcount by around 14%.
Go deeper