August 02, 2023
🙋🏼‍♀️ Hi there, recess bestie! Today we're featuring a collaboration with Pro Health.
🎶 Today's last tune is from fellow reporter Eric Garcia, who was groovin' to "Sway" by the Rolling Stones.
1 big thing: A new chemical of concern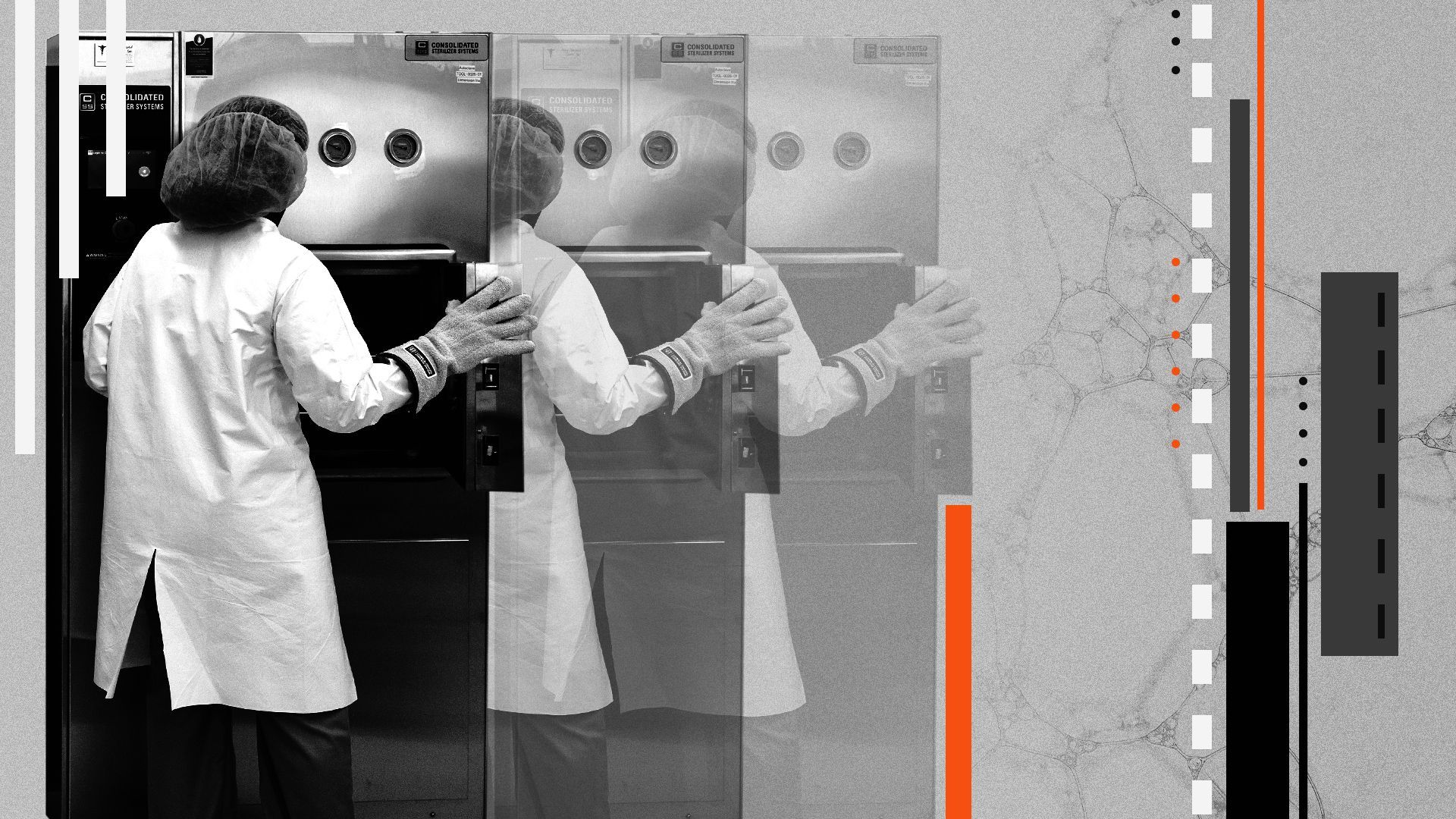 Ethylene oxide — a substance used for sterilizing medical devices — is at the center of a dogfight over protecting public health while also preserving a supply chain, Jael and Axios Pro Health's Maya Goldman write.
Why it matters: A chemical helping to keep Americans alive may also be making people sick, creating a situation that's sent lawmakers scrambling and positioned federal officials against the industries they regulate.
Driving the news: The EPA in April proposed new commercial standards for ethylene oxide, or EtO, including new emissions restrictions for sterilization facilities and chemical plants.
Between the lines: Stakeholders are facing an uncomfortable truth: This chemical's pretty hard to get rid of right now.
EtO has numerous uses, but crucially helps sterilize half of all medical devices in the U.S. each year, according to an FDA spokesperson.
AdvaMed, a medical device lobbying group, and other industry outfits say EPA's proposals would cause "critical shortages" of medical devices.
Threat level: Chemicals trade representatives in D.C. have aimed at EPA's science and a chemicals program known as IRIS, as well as broadcasting EtO's myriad uses, including in EV batteries.
The American Chemistry Council is involved in an ongoing legal challenge to a 2020 rule on reducing EtO emissions from vents and storage tanks. Their effort questions the viability of the 2016 risk assessment's findings.
Yes, but: Darya Minovi, a senior analyst at the Union of Concerned Scientists, is optimistic that FDA can find alternative sterilization methods.
"We should value the health of the people who live near these facilities a little bit more than our system has," Minovi told Jael.
An FDA spokesperson, meanwhile, says that "while signs of innovation are promising, other methods of sterilization cannot currently replace the use of EtO for many devices."
The intrigue: The EtO fight has sparked visceral reactions from allies and foes in Congress.
The fight against EtO has been led primarily by lawmakers from Illinois, home to a high-profile EtO exposure site.
Rep. Brad Schneider created a bipartisan EtO task force in 2019 with former Rep. Jody Hice and recently wrote in support of EPA's proposed regulations with Sens. Tammy Duckworth and Dick Durbin.
"This is not a binary choice between making sure we have medical devices, medical products and clean air. We're able to do both," Schneider told Maya.
What EPA says: Shayla Powell, an agency spokesperson, provided a statement saying EPA's goal is to reduce "cancer causing EtO exposure to workers and community members, while maintaining the integrity of the supply chain."
"We are working with FDA and others on potential supply chain issues and will use the input gathered during the public comment process in making any final decision."
What we're watching: House appropriators included language in the Interior-Environment bill that would restrict EPA from using funds to create new standards for EtO emissions until FDA certifies that the action won't cause a medical device shortage.
View archive