ADVANCE stops its advance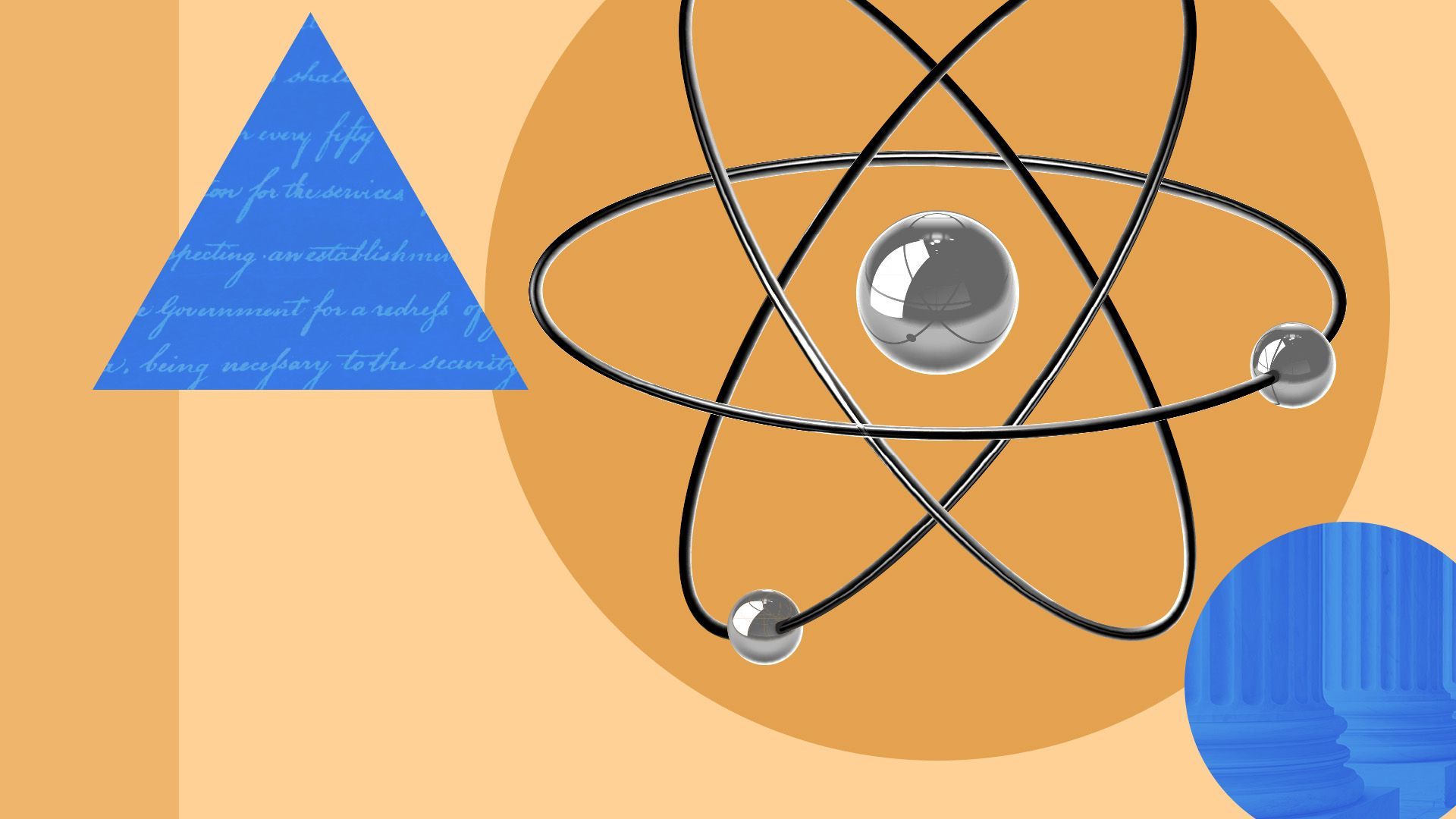 The bipartisan nuclear legislation riding on the Senate's defense bill is in trouble with the House.
Why it matters: The nuclear industry and its backers had hoped the NDAA would be an ideal vehicle to get the ADVANCE Act across the finish line, but now it's at risk of being cut out in conference talks.
Driving the news: Senate Environment and Public Works Chair Tom Carper told Axios that House lawmakers have raised procedural concerns about putting the bill in the NDAA.
"One or two of our colleagues that are in key leadership positions in the House are reluctant to see the ADVANCE Act ... be included in a large package," he said.
House leaders, he said, want to see it move through the Energy and Commerce Committee.
"I like regular order, too, but at the end of the day, I think we've been about as bipartisan on developing the ADVANCE Act as we can be," Carper said.
Zoom in: The bill would cut Nuclear Regulatory Commission licensing fees for next generation nuclear reactors, authorize new money for cleanups at contaminated mining sites and speed up the siting process for certain nuclear facilities.
What they're saying: "We're still working on it," McMorris Rodgers said when asked about ADVANCE yesterday.
E&C spokesperson Sean Kelly said, "We are committed to getting nuclear legislation to the president's desk."
Subcommittee Chair Jeff Duncan said the full E&C panel might move their versions of the nuclear provisions early next month.
"We all want to try to streamline the NRC, make sure they're moving into the 21st century," Duncan said.
Of note: Carper said he believes concerns exist from both Republicans and Democrats on the House side.
EPW ranker Shelley Moore Capito, meanwhile, said the problems are "procedural."
What we're watching: Whether these same quibbles can sink the Nuclear Fuel Security Act, another key bill riding on the Senate's NDAA.
That bipartisan legislation would try to kick-start domestic uranium production.
It's also moved through Duncan's E&C subcommittee but hasn't yet won full committee approval.
"We've been working with them, talking to the chairman over there and working to make sure that we get that included," Sen. John Barrasso told Axios.
The big picture: The bleak picture on the Hill comes amid struggles to move the technology forward in the private sector.
Go deeper