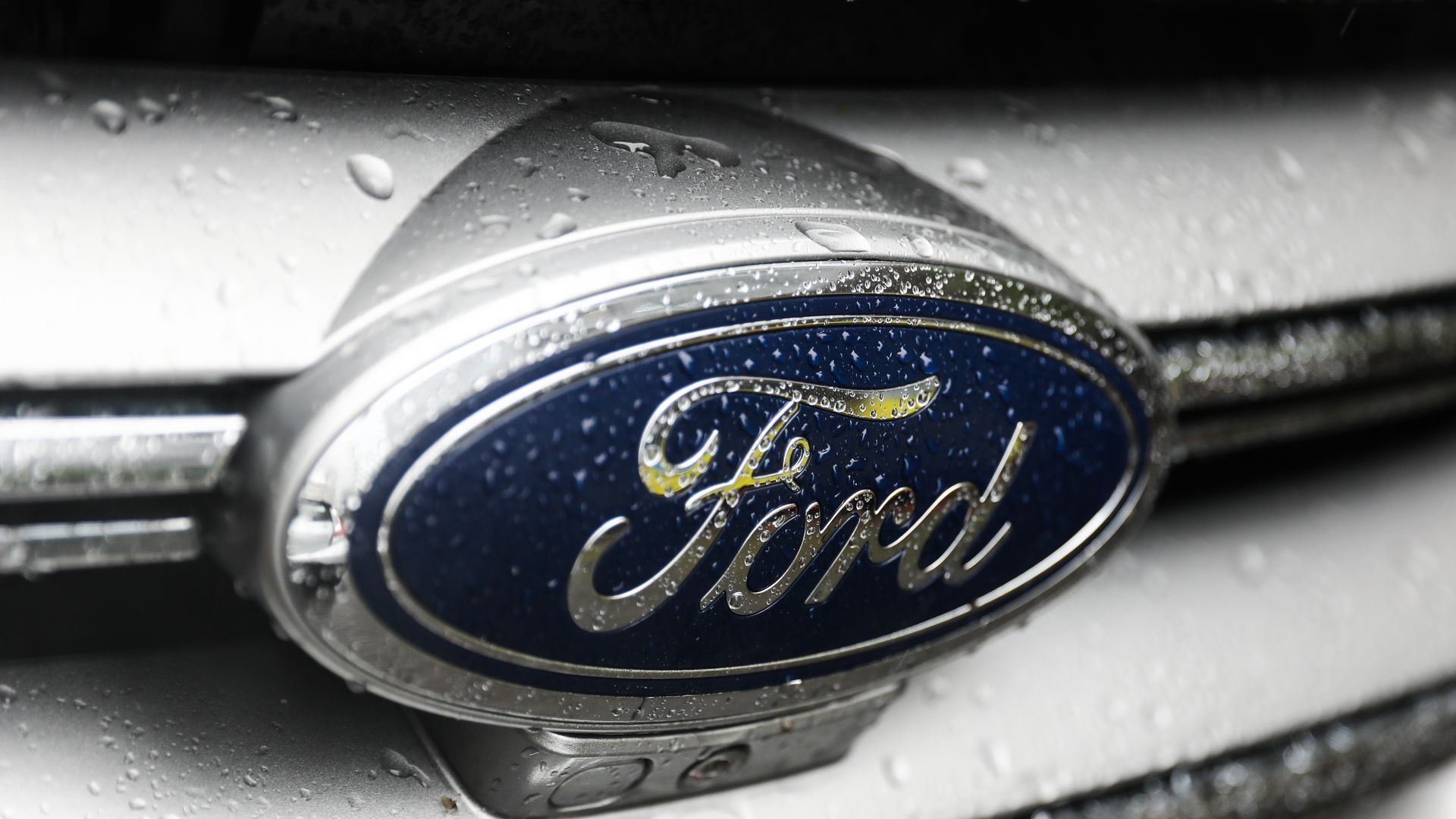 House Republicans are considering hauling Ford before Congress to talk about EVs and a deal with a Chinese battery firm.
Why it matters: Republicans are using Ford to make a public argument that boosting EVs helps China at American workers' expense — creating another headache for the company on top of the auto workers' strike.
The move could backfire on the GOP, though, especially if its anti-China bent hurts investor confidence in manufacturing or comes across as xenophobic.
Driving the news: Rep. Cathy McMorris Rodgers, chair of the House Energy and Commerce Committee, told Axios last week she wants Ford to come testify "when the time is right."
Rodgers wrote Ford in early September asking for information on a planned Michigan factory that would make EV batteries with tech licensed from CATL, a Chinese company.
Rep. Morgan Griffith, chair of the oversight subcommittee, said Republicans are awaiting a response from Ford before determining next steps. He wants to bring the company in "if we don't get proper responses."
Between the lines: The Ford-CATL deal is a lightning rod for Republican angst over Chinese businesses and unsatisfied desires for the U.S. to "decouple" from China.
After Ford announced Michigan would be getting the plant, two other House committees — and Sen. Joe Manchin — have since criticized the plan.
Yesterday, Ford said it paused construction on the project while saying it hasn't made a final decision on moving forward, frustrating the striking auto workers.
Reality check: Ford has told the Hill that by working with CATL, it lets the carmaker make batteries in the U.S. that don't need key minerals controlled overseas, according to a company fact sheet circulating around the Capitol.
A sheet, which was obtained by Axios, explained the plant will make a specific type of EV battery — LFP — that is not produced en masse in the U.S.
LFP batteries do not need cobalt or nickel, two commodities with markets heavily influenced by China.
"Other automakers are exclusively importing their LFP batteries, effectively giving away these good-paying, high-tech jobs to other nations and increasing America's reliance on foreign materials," the fact sheet reads.
"Ford, on the other hand, has chosen to build these batteries and vehicles here. With American workers."
What they're saying: Ford has its defenders — like Rep. Haley Stevens, who told Axios she was "excited about this deal."
"We need to not be finger-pointing right now. I find a lot of this overblown," Stevens told Jael just off the House steps.
Ford spokesperson Melissa Miller said the company has provided a response to the Energy and Commerce Committee "including correcting misinformation" about the Michigan project "and Ford's efforts to bring manufacturing home to the U.S."
Asked if the company would testify, Miller said: "We're already explaining to members of Congress our plans to strengthen American EV and battery manufacturing and clearing up the misinformation about the project."
The big picture: As we explained over the summer, anti-China politics will force companies and politicians to choose between their climate efforts and placating security hawks.
What we're watching: Language in the House energy and water approps bill that could force companies off of China ties to get DOE funding.
Go deeper