The GOP China trap on climate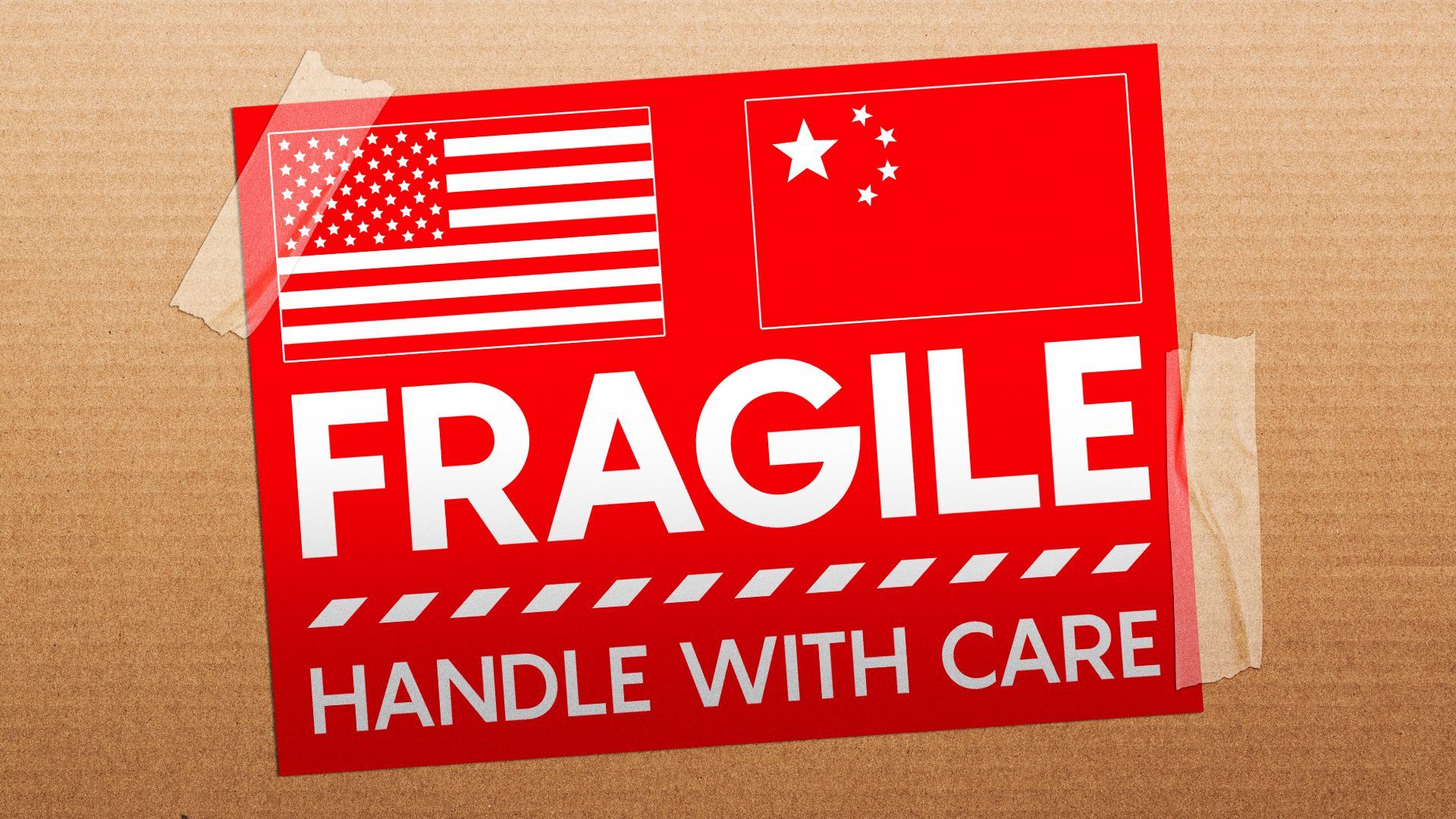 As Republicans drag Democrats further to the right on China, lawmakers will frequently be forced to choose between climate progress and security-hawk politics.
Why it matters: Climate change is a global problem that will require worldwide cooperation. Rising tensions with China could delay U.S. decarbonization efforts.
Some lawmakers are starting to make that case. In a Guardian op-ed this week, Sen. Bernie Sanders wrote that organizing around a future China confrontation "could doom our planet by making climate cooperation impossible between the world's two largest greenhouse emitters.
"We need to move in a bold new direction."
The latest: Commerce Secretary Gina Raimondo is heading to China next week to try to stabilize relations.
What's next: Many conservative firebrands want to "decouple" from China, essentially banning its presence in industries on which the U.S. relies.
"If in any way possible I can block them economically, if I can delete TikTok … I just want to be a wall that they can't get past," Rep. Anna Paulina Luna told Axios in February.
Not all Republicans think all U.S.-China trade should end, but the loudest voices may pull more GOP members in their direction over time.
Flashback: Remember the Trump-era trade wars with China? This may be a reverberation.
Zoom out: China invested much earlier than the U.S. in building global supply lines for technology used for lowering an economy's carbon emissions.
Yes, but: Restricting trade with China — as the DOE funding rider calls for — may hurt efforts to build alternative supply chains by making life more difficult for U.S. manufacturing plants to get supplies they can't get elsewhere.
"To be trying to completely block [China] is really kicking themselves in the shin. It's preventing the very thing we're trying to do from the business perspective," said Jillian Ashley, head of the U.S. China Group at law firm Allen & Overy.
The other side: Former Energy Secretary Ernest Moniz told Axios that the DOE can do successful industrial policy without a blanket ban on money to companies working with Chinese businesses.
"China, in the long term, is not going to be advantaged by being in such a vulnerable position of dominating a supply chain of national interest to others," Moniz said.
What we're watching: how many Democrats start saying they want a "targeted" approach from China instead of "decoupling."
Rep. Dan Kildee told Axios off the House floor that he wants to be "targeted on China" and many things "are more justifiable than just sort of taking an isolationist approach."
And Rep. Ted Lieu said: "It's insanely stupid to decouple. … I think we have to have targeted laws and programs that protect our national security but don't inherently harm our economy."
Go deeper