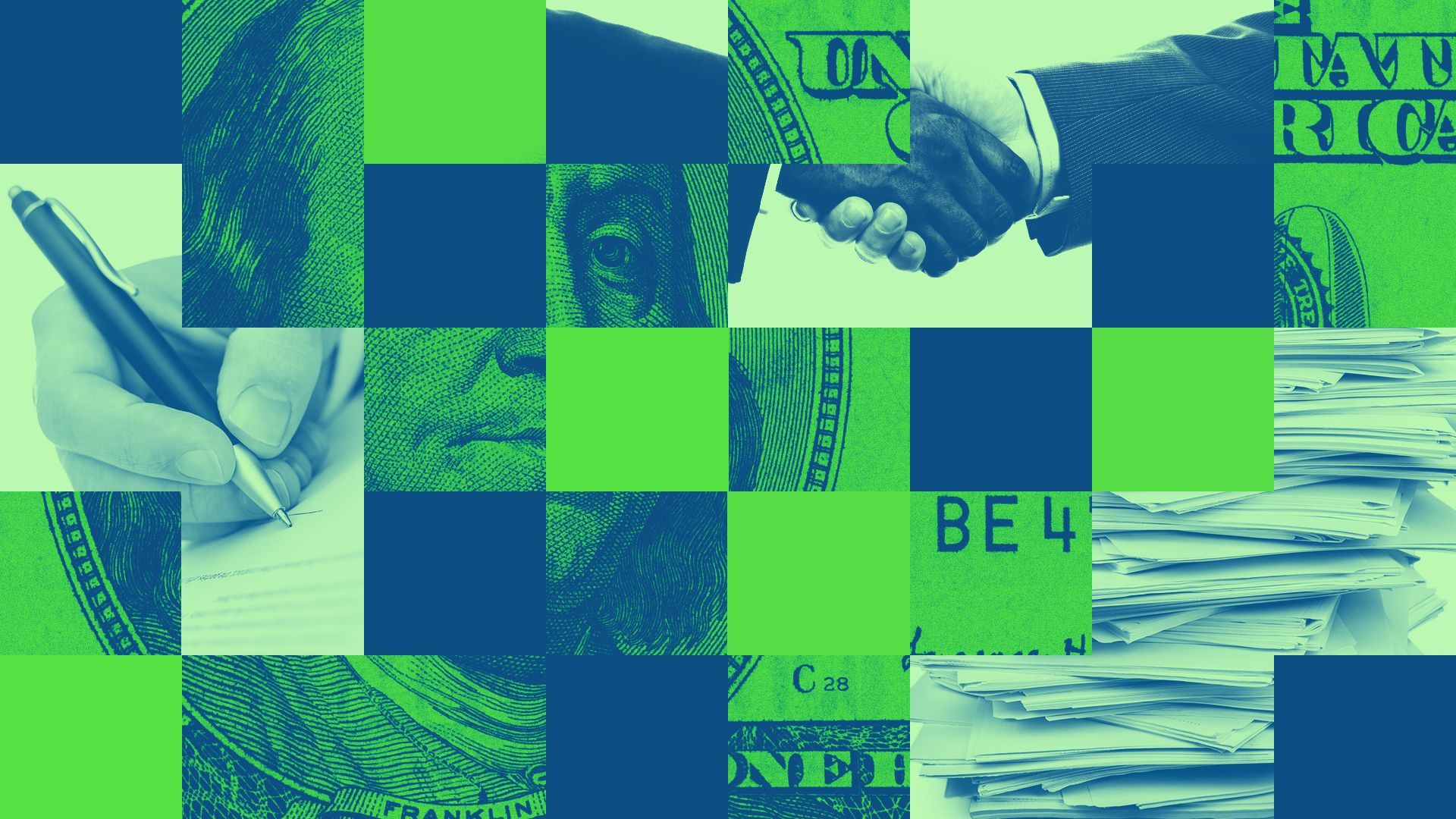 The IRA is in the GOP's crosshairs, so we're taking a closer look at what exactly Republicans might do to Democrats' signature climate law.
Why it matters: Any threat of repeal can move markets. Some climate tech investors are preparing for the possibility that Republicans win power in 2024 and peel back the law.
Zoom in: House Republicans have pursued Inflation Reduction Act repeal through several vehicles.
Their initial debt ceiling proposal — passed through the House in April — would have repealed essentially all of the IRA's new renewable, electric vehicle and manufacturing incentives.
Now they're pursuing a narrower clawback, part of a suite of tax and trade bills that Ways and Means Chair Jason Smith has moved out of his committee.
That legislation would repeal the production and investment credits and overhaul the rules for consumer clean vehicle incentives. But it would leave in place a variety of other IRA policies, including the 45X advanced manufacturing credit and the expansion of the 45Q carbon capture incentive.
Meanwhile, Republicans have sought to defund the IRA's ag-related programs in this year's farm bill.
Our thought bubble: These proposals are worth watching because they show how GOP repeal efforts might evolve.
As time goes on — and more of this money comes online — the list of IRA programs that Republicans target for repeal will likely narrow. Full-scale repeal will be a less appealing political option.
Some of the worst damage could come from the executive branch.
That's part of why Treasury is trying to get all the tax credit guidance out the door as quickly as possible (seriously, it's moving pretty fast for a federal agency).
The repeal efforts are "a real threat" even if Republicans can't roll back the law in its entirety, said Heather Reams, president of Citizens for Responsible Energy Solutions, a conservative climate advocacy group. "I can see Republicans wanting to put their own mark on the legislation."
Said one D.C. insider who works on battery supply chain issues: "I think a future Trump administration would rebrand it Trump and call it something different, but the money is pretty dependable. It may shift and change, but it's not being removed root and branch."
Between the lines: GOP presidential candidates are going to run on repeal, but the IRA doesn't seem to have the kind of political juice that got GOP voters fired up about Obamacare.
Repeal "may be popular among some leadership figures in Congress, but I don't think it plays well in the caucus. I don't think it plays well out in the states and districts where we're seeing advancement and growth as a result of this law," ACORE CEO Greg Wetstone told Nick.
A flurry of recent deals shows that some investors believe the energy transition train has left the station.
And despite Florida's recent rejection of some IRA funds, many state-level Republicans are embracing the investments and new industries the law is bringing to their states and districts.
Take, as one example, Rep. Jen Kiggans, who was elected in 2022 to represent a swing district in coastal Virginia.
During debate on Limit, Save, Grow, she took to the floor to defend the renewable tax credits and push back against her party's effort to repeal them.
"These credits have been very beneficial to my constituents," she said.
Go deeper