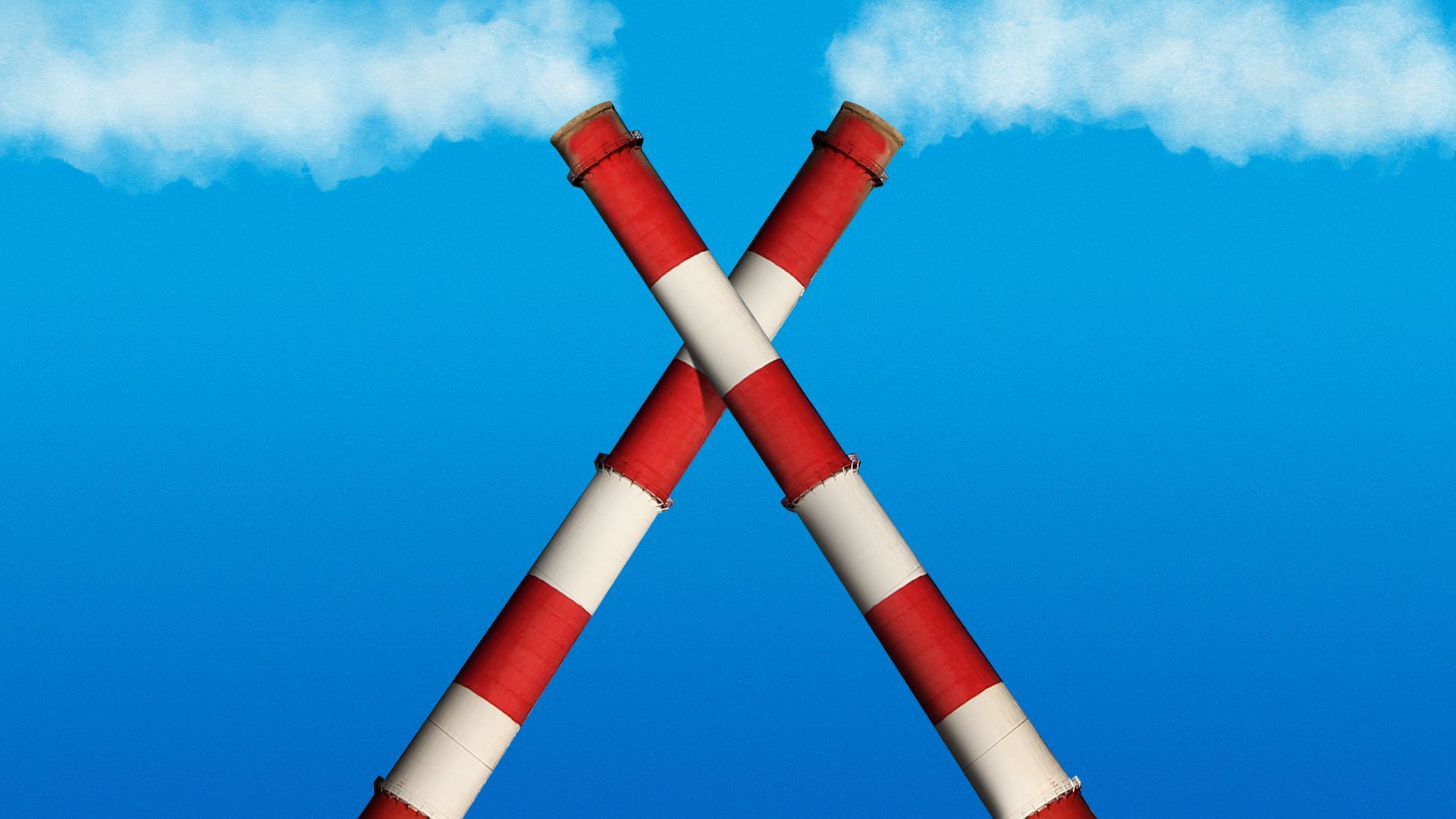 Democrat Scott Peters and Republican John Curtis plan to introduce a House version of the PROVE IT Act, the bipartisan carbon data bill making its way around the Hill.
Why it matters: The legislation is a first step to building congressional support for a tariff regime based on carbon emissions.
Driving the news: Peters spokesperson Paul Iskajyan said the California Democrat is aiming for introduction this fall. Curtis' office confirmed he'd be the GOP lead.
The bill would direct federal agencies to study the emissions intensity of industrial goods from the U.S. and around the world.
Democrat Chris Coons and Republican Kevin Cramer led introduction in the Senate — where it's got six other cosponsors — back in June.
The goal is to attach it to must-pass legislation soon so that the federal government can develop the kind of comprehensive data it would need to levy fees on carbon-intensive imports, like steel.
Between the lines: Cramer sees carbon tariffs as climate policy that Republicans can get behind because they fit into the GOP's increasingly protectionist policy views.
For Senate moderates, it's an easier sell, he said during an event hosted by the Climate Leadership Council Thursday morning.
"The bigger question becomes, what about Republicans in the House? It's a much more emotional place to work," he joked.
Already, conservative groups view the PROVE IT Act as a first step toward a carbon tax — a politically toxic term for the House GOP.
Of note: The bill could soon get a brighter spotlight, with the U.S. and the EU trying to wrap up talks on "sustainable" steel and the aluminum trade by October.
Plus, the EU is already implementing a carbon border adjustment mechanism scheme of its own that could affect U.S. companies.
"The sooner we get higher quality data in the mix for these conversations, the better," Coons said on the sidelines of the CLC event. "This is a way to show bipartisan legislative intent around that."
What's next: The bill has been referred to the Environment and Public Works Committee in the Senate. Coons said he wants it to move there first.
What we're watching: GOP Sen. Bill Cassidy is working on a parallel legislative effort to develop a "foreign pollution fee" bill.
Cassidy told Axios he hopes to unveil that proposal "later this month."
Go deeper