U.S.-EU carbon talks could shape Hill policy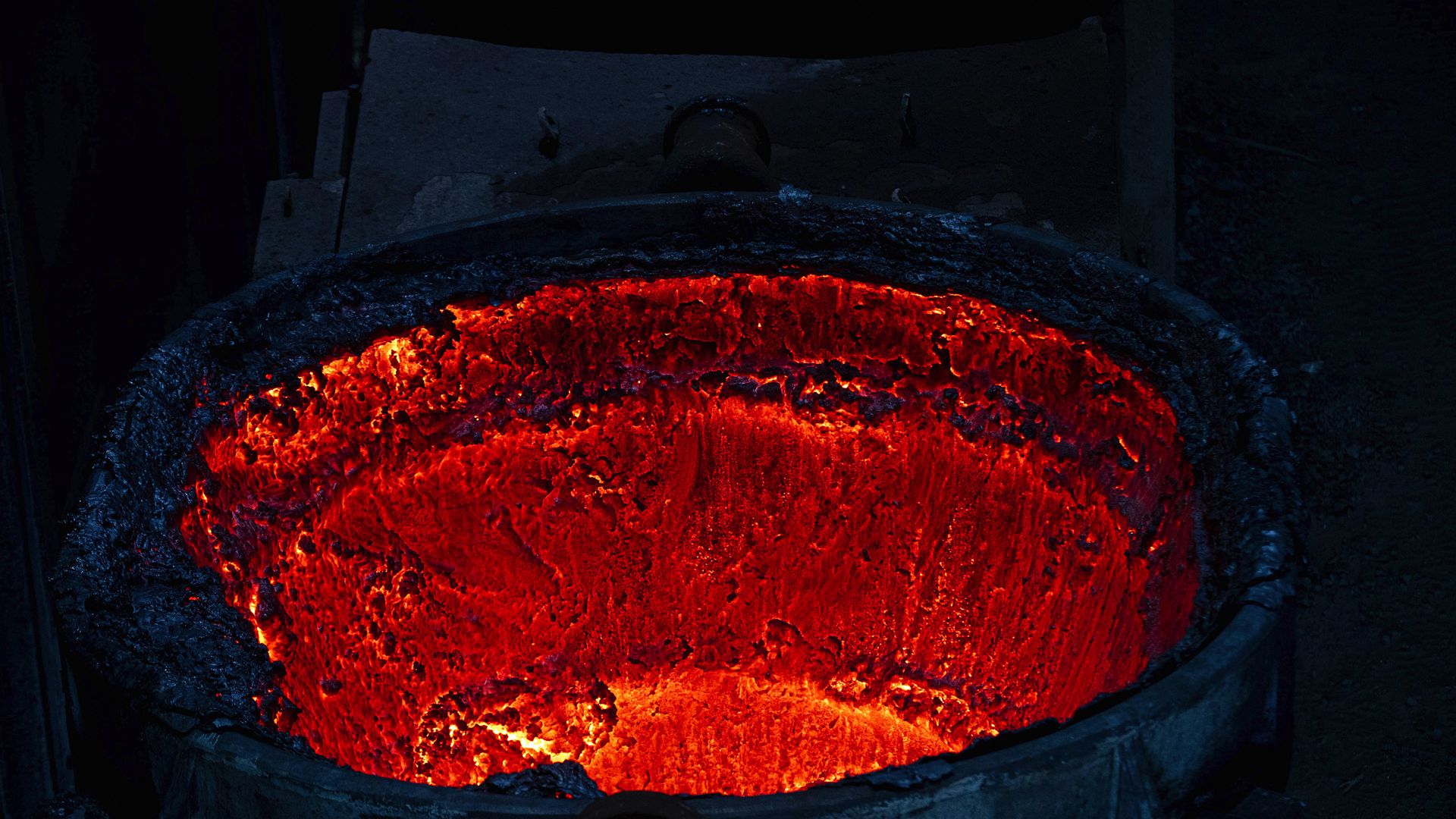 While senators debate the merits of a carbon border tariff, the Biden administration might take the first steps on its own.
Why it matters: Ongoing talks between the U.S. and the European Union on "sustainable" steel and aluminum could be a blueprint for a broader CBAM policy — and a call to action for lawmakers who want to flex Congress' trade authority.
"I want to make sure that the Congress' constitutional obligation with respect to international trade is protected, and I've been concerned about some of these one-offs" from the administration, Finance Chair Ron Wyden told Axios.
Sen. Sheldon Whitehouse also told Axios: "If that runs in parallel with getting serious about the EU CBAM, I have no objection to it. But if there's an effort to water it down, then I am vehemently opposed."
Details: Negotiations on the Global Arrangement on Sustainable Steel and Aluminum are expected to wrap up in October.
The U.S. is proposing a carbon club with the EU and other like-minded nations to put tariffs on steel and aluminum imports from nonmembers based on carbon intensity.
It's a much narrower concept than the carbon border adjustment mechanism policies that lawmakers are discussing — or the separate CBAM that the EU is implementing.
Negotiators don't envision the talks leading directly to a carbon tariff that covers other industrial goods. But they could serve as a "model" for other emissions-based trade deals, said a U.S. official familiar with the negotiations, granted anonymity to speak frankly.
The Biden administration might have authority to do this on its own via section 232 of the Trade Expansion Act. But the need for additional legislation will depend on where negotiations land, the official said.
Of note: U.S. Trade Representative Katherine Tai recently asked the U.S. International Trade Commission to investigate the emissions intensity of steel and aluminum products made in this country to inform talks with the EU.
On the Hill, Sens. Chris Coons and Kevin Cramer have legislation — the PROVE IT Act — that would direct federal agencies to study emissions from industrial goods, both here and around the world.
"It's just important to get the PROVE IT Act done and give them some tools so they're dealing with real data," Cramer told Axios.
Coons said he "made a particular point" of talking to Tai about the bill.
"That lays the foundation analytically for us to be in the position in the future to then adopt a U.S. carbon border adjustment mechanism that can be harmonized with the EU," he told Axios.
Yes, but: The EU has been resistant to the structure of the U.S. proposal so far, the U.S. official said.
"The reality check for the EU is if you can't make a sectoral agreement work for steel and aluminum, you're probably not going to be able to make it work for any other sector," said Todd Tucker, director of industrial policy and trade at the Roosevelt Institute.
Without an agreement, Congress might step in with "something much more unilateral," Tucker said.
Go deeper