Carbon tariff talks start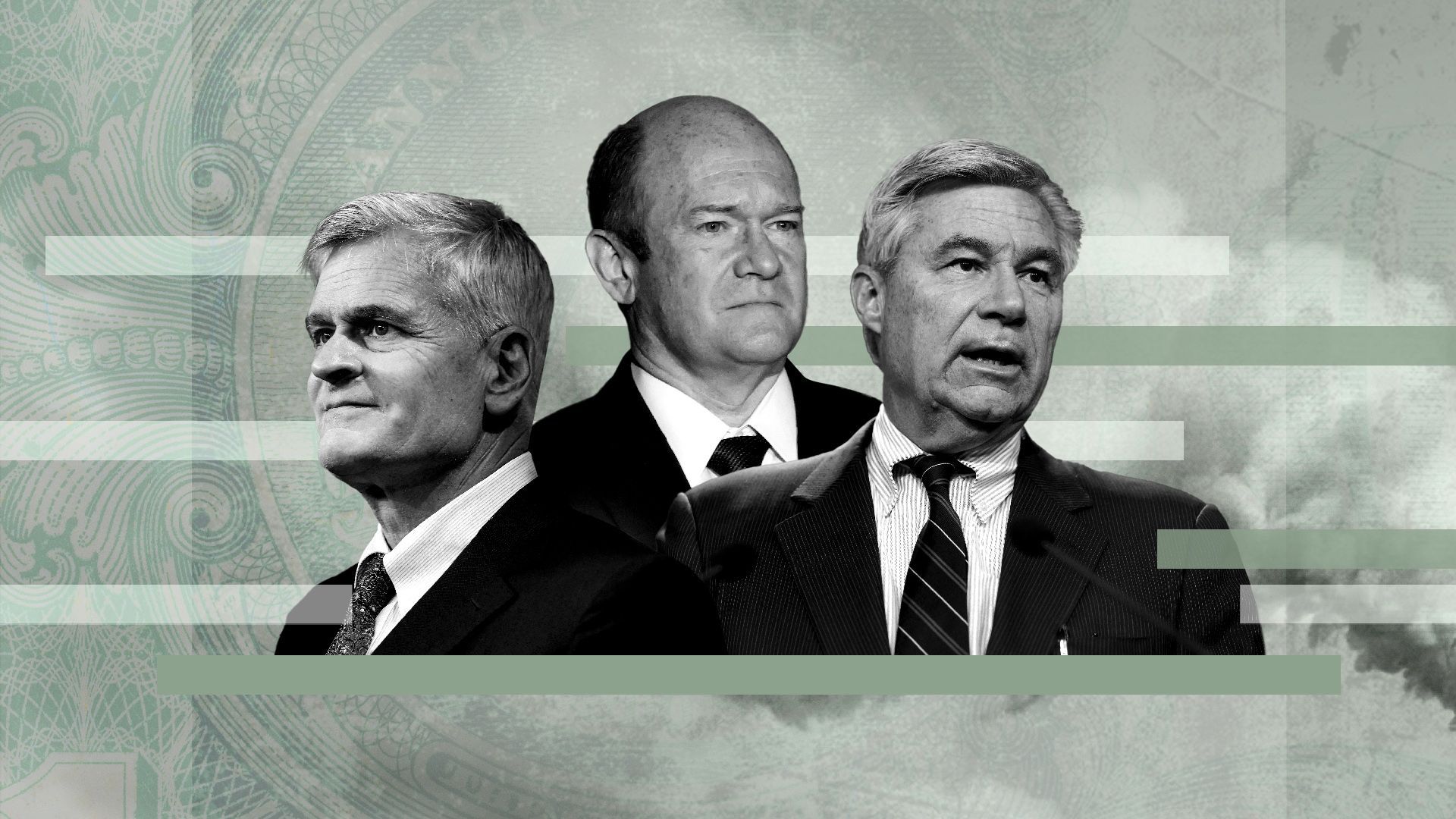 A bipartisan group of senators and staffers met with NGOs on Thursday morning to talk about carbon tariffs.
Why it matters: The discussions are nascent, but the meeting shows there's serious interest on the Senate side in taxing carbon-intensive imports.
Driving the news: Sheldon Whitehouse hosted the bipartisan confab in the Dirksen Senate office building.
Attendees included Chris Coons, Bill Cassidy, Lindsey Graham and Kevin Cramer.
They heard from some of the organizations that we told you are involved in crafting the policy.
The Climate Leadership Council, Silverado Policy Accelerator and Resources for the Future were at the meeting, Whitehouse told Axios.
Cassidy, Cramer and Graham huddled separately on the topic earlier this week.
What they're saying: The group "reviewed a complex and dense series of presentations of data, discussed it in a thoughtful and knowledgeable way, asked a few questions, and proposed a path forward," Coons said.
"That's a great Thursday," Coons joked as he rode in a Senate subway car after the meeting with Whitehouse and Nick.
Context: As you may recall, the idea here is to slap a tariff on carbon-intensive industrial goods, such as steel and aluminum, that are imported.
It's appealing to Democrats who have been trying to find a way to price carbon emissions for years. Republicans like it because it's an opportunity to go after China for its greenhouse gas emissions.
Lawmakers on both sides also want to respond to the E.U.'s carbon border adjustment mechanism, or CBAM.
What's next: Cassidy is planning to unveil his own proposal, which he dubs the "foreign pollution fee," in the coming months, as we scooped in February.
"The next step ... is for the Cassidy bill to be filed, and they've got their homework to do to get there. When they do, then we move on to the second chapter," Whitehouse said.
Go deeper