Senators introduce carbon border data bill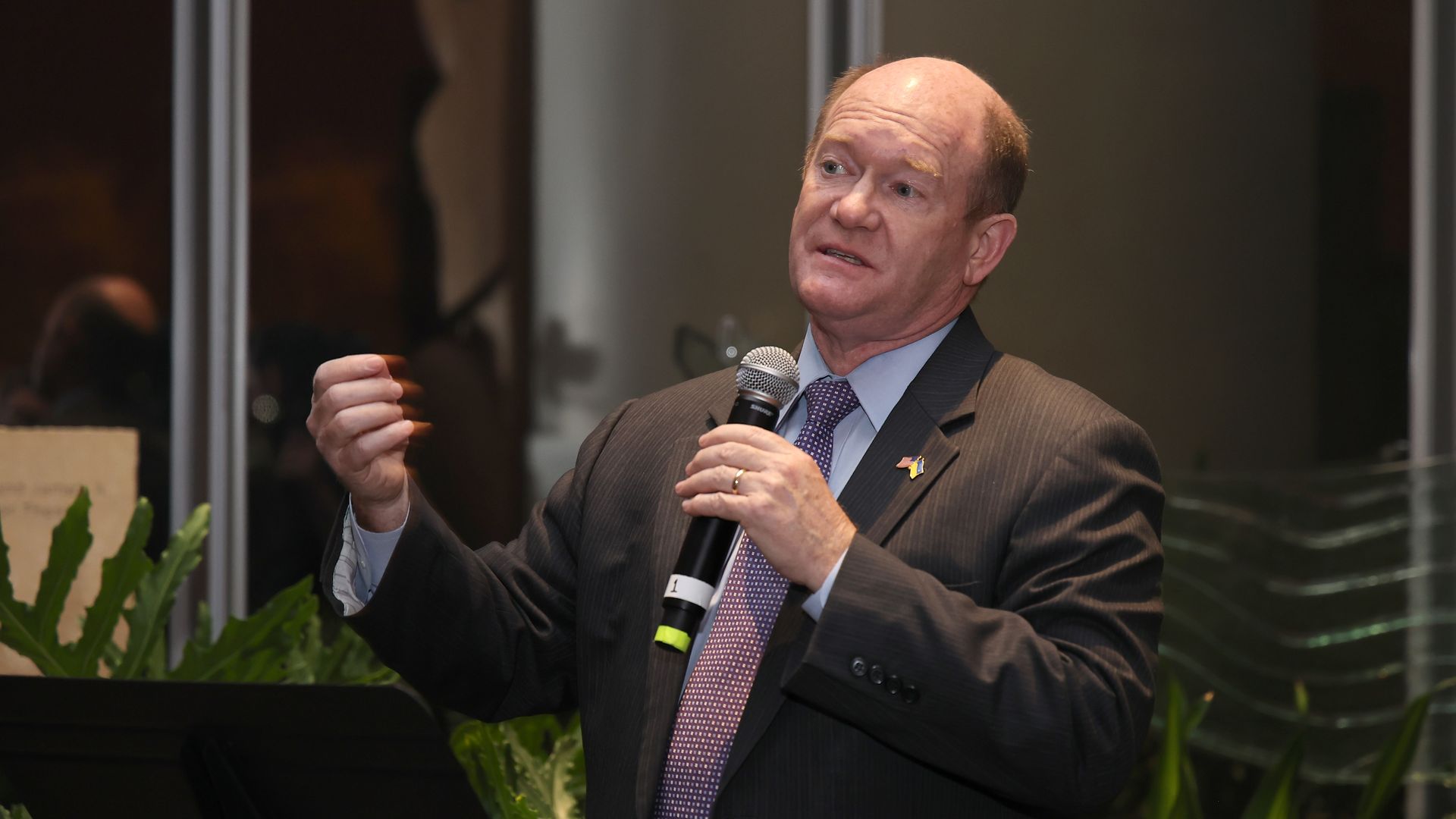 Chris Coons and Kevin Cramer have unveiled the CBAM data bill we told you about Tuesday.
Why it matters: The legislation aims to lay the political and informational groundwork for a carbon border adjustment mechanism in the U.S.
Details: The PROVE IT Act, rolled out yesterday, would direct the Energy Department and other agencies to comprehensively study industrial greenhouse gas emissions.
That means determining the emissions intensity of goods like steel and cement produced in the U.S. and around the world.
The study would also look at challenges to verifying emissions data from other countries.
Of note: The bill has a sizable group of cosponsors, including Angus King, Lisa Murkowski, Martin Heinrich, Lindsey Graham, Sheldon Whitehouse, Bill Cassidy and John Hickenlooper.
"I think you'll find support for it among lawmakers who have diverse interests on trade policy, diverse interests on climate policy," said Greg Bertelsen, CEO of the Climate Leadership Council.
Supporters think the bill would give the U.S. an advantage as the EU implements its own CBAM in the coming months.
They hope to get it attached to larger legislation this year.
What they're saying: Cassidy, who is leading an effort to develop a GOP carbon tariff bill, called it "an essential step."
"It also is bringing the issue to the forefront for people [politically]," he told Axios.
Go deeper