Cramer's carbon info push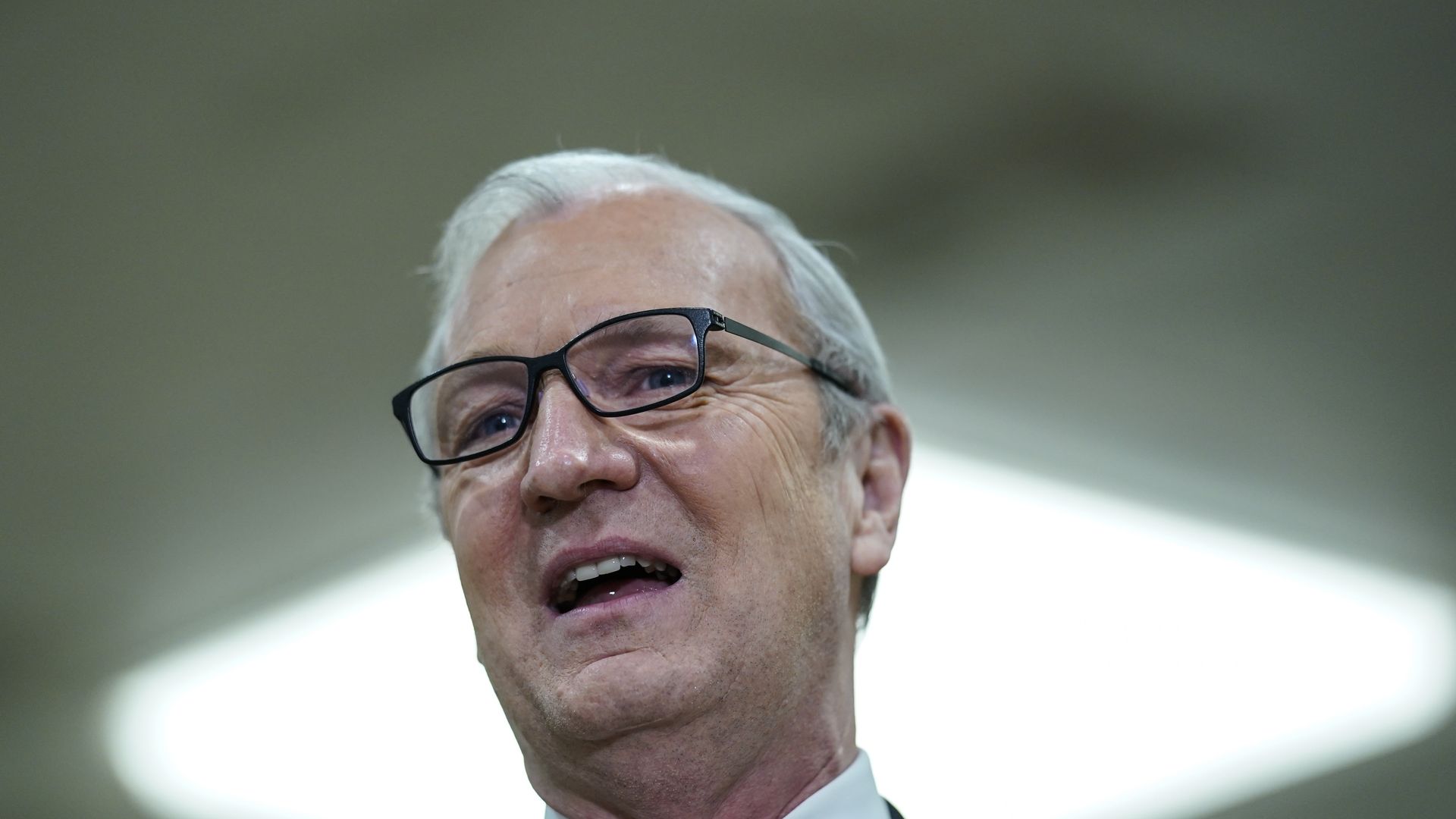 Sen. Kevin Cramer is planning legislation that would help lay the groundwork for a carbon tariff.
Why it matters: Measuring carbon emissions in industrial supply chains is complicated. The idea is to gather enough information to eventually implement a carbon border adjustment mechanism.
Driving the news: Cramer and Sen. Chris Coons plan to introduce a bill soon that would "reconcile what it is, exactly, we need to know," Cramer said.
It would focus on federal data on carbon emissions from various types of industrial products.
"It's not a new concept," he said in the hallway outside the Senate chamber. "We just know that … we need solid data that everybody's operating with, especially if we want to reconcile this with other countries."
Context: Cramer and other Senate Republicans are interested in a fee on carbon-intensive imports — without a matching domestic price.
That makes the policy design more complicated because it requires precise measurements of the emissions from specific goods or sectors, both in the U.S. and in other countries.
This bill is an attempt to figure that stuff out.
Our thought bubble: Sen. Bill Cassidy is planning a CBAM bill that will be the GOP marker. But Cramer's legislation is a low-stakes effort that could help get more Republicans interested in the concept.
Cramer said he hopes to get it attached to an appropriations bill or other must-pass legislation.
Yes, but: The Senate's CBAM gang remains small, and there's relatively little interest among House Republicans.
Still more political coalitions will need to be built before a real carbon tariff bill has any chance of making it through Congress.
Go deeper