Where we stand on permitting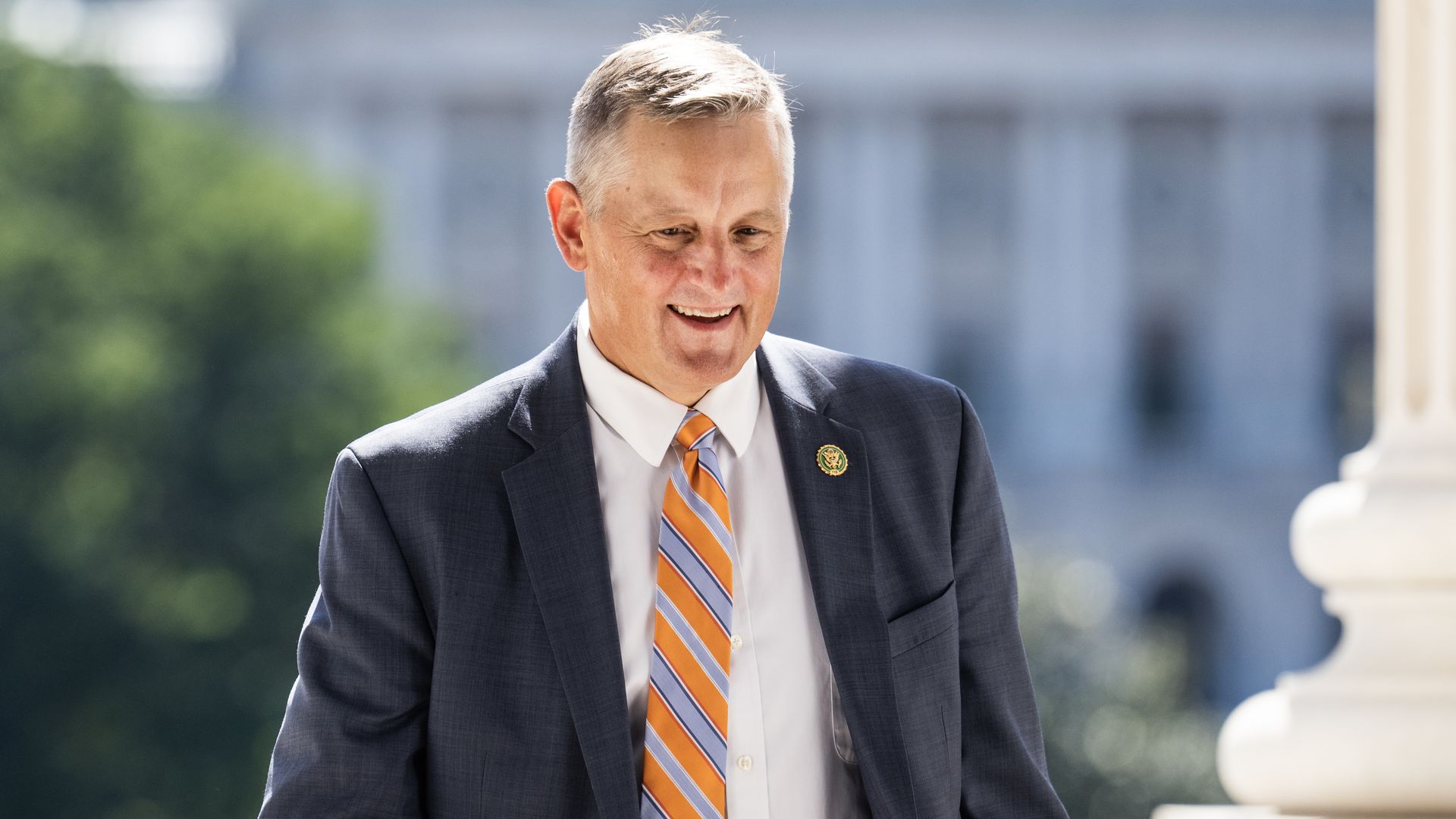 Lawmakers are entering the permits time crunch as August approaches. So Axios asked about it on Thursday — and found no one has defined what a deal could look like.
Why it matters: Committees are drafting bills. House Republicans are still talking to the White House. But there's a clear disconnect between the parties on issues such as electricity transmission.
Zoom in: House Natural Resources Chair Bruce Westerman said that permitting talks continue with the usual suspects: Scott Peters and Garret Graves in the House, and Joe Manchin, John Barrasso and Shelley Moore Capito in the Senate.
He also plans to speak with Sen. Kyrsten Sinema.
Westerman said he's waiting for Peters and other Democrats to put out "some of their thoughts so we can compare notes."
Westerman and Graves both see curbing litigation under the National Environmental Policy Act as a top priority, since it was something Republicans didn't get in the debt deal.
Reality check: Democrats will be reluctant to accept big changes to the ESA and Clean Water Act, even as some lawmakers say discussions about the laws should be fair game.
What they're saying: Graves said that the scope of the permitting conversation has "significantly changed," opening the door to tinkering with laws such as the Endangered Species and Clean Water Acts.
Graves also wants to target specific agency actions, like EPA's proposed power plant rules and WOTUS.
Westerman wants ESA changes, too, after he launched a working group on the law earlier this week. But he said, "I'm not going to throw any absolutes out there."
Graves cited an "information void" for Republicans on transmission that GOP leaders on Energy and Commerce are trying to assess.
Democrats, meanwhile, have a flurry of proposals to give the Federal Energy Regulatory Commission more power to site and plan major power lines.
Huffman said he expects to issue a report on transmission policy from his Congressional Progressive Caucus task force in the coming weeks.
"We want to put a marker out there for good policy in this space because there is going to be a debate," he said.
What we're watching: Whether these disparate views can come together in time to get anything done before campaign season.
Graves said it's "realistic" for lawmakers to move a permitting deal in a larger legislative vehicle, like the defense bill or a spending package, rather than passing it as a separate bill.
Go deeper