House panel advances "ugly" bill with EPA, Interior cuts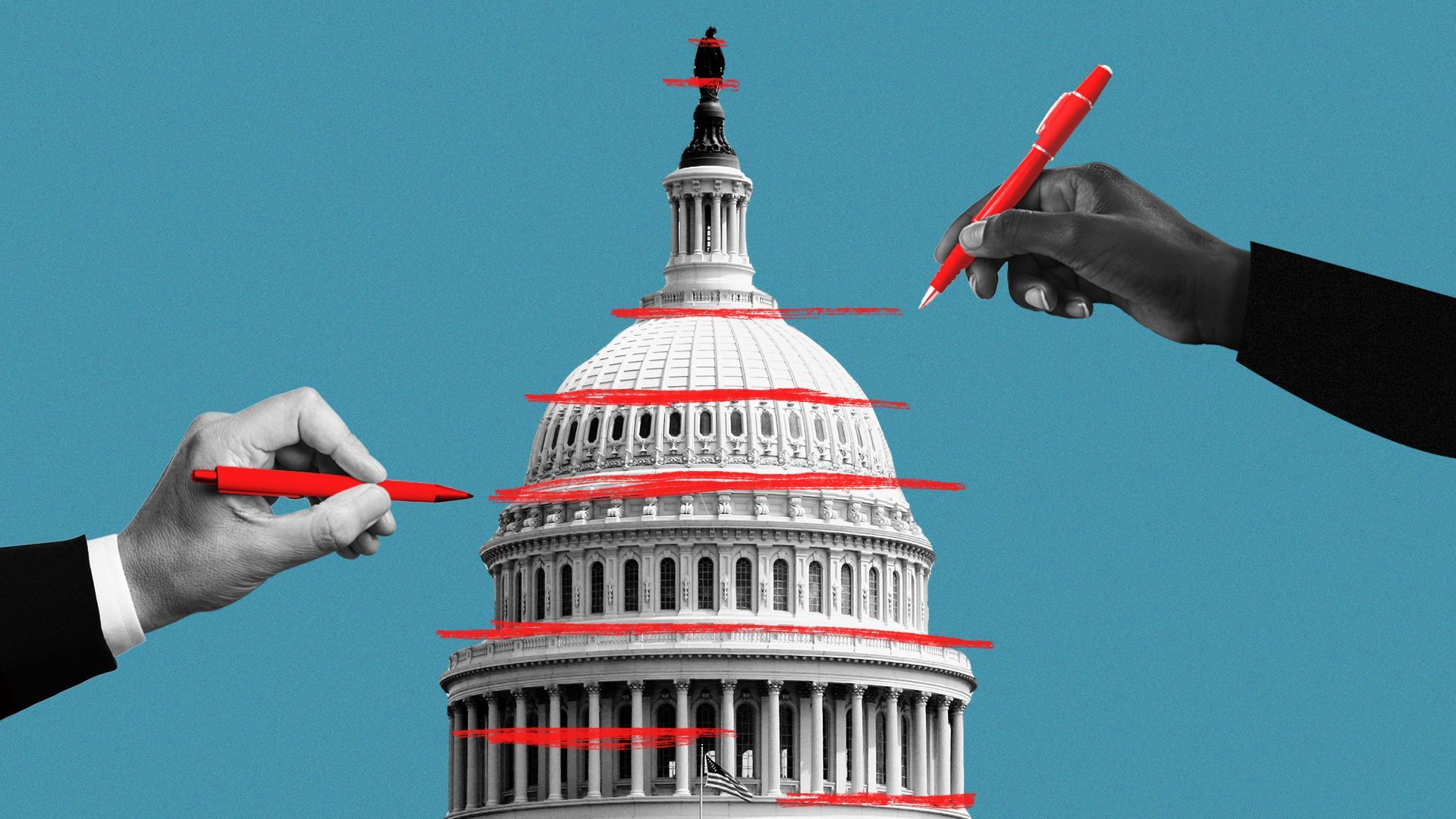 House appropriators on Wednesday approved steep cuts to the annual Interior-Environment spending bill, one of the GOP's most drastic attempts to reel in EPA and peel back the IRA.
Why it matters: The bill puts a plethora of policy riders in play in negotiations with the Senate. It also makes it likely that EPA and Interior won't see funding increases in line with President Biden's budget request.
Driving the news: The full Appropriations Committee advanced the fiscal 2024 bill in a 33-27 vote this afternoon.
It would fund EPA at $6.173 billion —a nearly 40 percent cut compared to fiscal 2023. Interior would see a $677 million haircut to $14.3 billion.
The bill would also roll back a whole bunch of Inflation Reduction Act spending, including billions for environmental justice programs and the new Greenhouse Gas Reduction Fund.
Among the policy riders: limits on regulations like the WOTUS rule; mandated oil and gas lease sales on federal lands and the Gulf of Mexico; and Endangered Species Act listing prohibitions for the sage grouse, the lesser prairie chicken and the gray wolf.
And the bill would ban agencies from using the social cost of carbon in cost-benefit analyses — potentially a significant limit on new regulations.
Zoom in: Republicans on the committee also approved an amendment to add a suite of other riders to block EPA's power plant emissions rule and prevent an ESA listing for the dunes sagebrush lizard.
What they're saying: "If you're coming here to vote on a pretty bill, this is not a pretty bill," said Interior-Environment Subcommittee Chair Mike Simpson. "This is ugly. It's tough. But it's necessary."
Our thought bubble: Democratic senators aren't going to agree to such massive cuts to agencies that play a crucial role in implementing the IRA, but the riders are worth watching moving forward.
What's next: The House panel has already approved most of its spending bills, including the energy-water measure.
Negotiations with the Senate will be fraught. At this point, a continuing resolution to extend the Sept. 30 deadline looks likely.
Go deeper