House Approps approves energy-water spending bill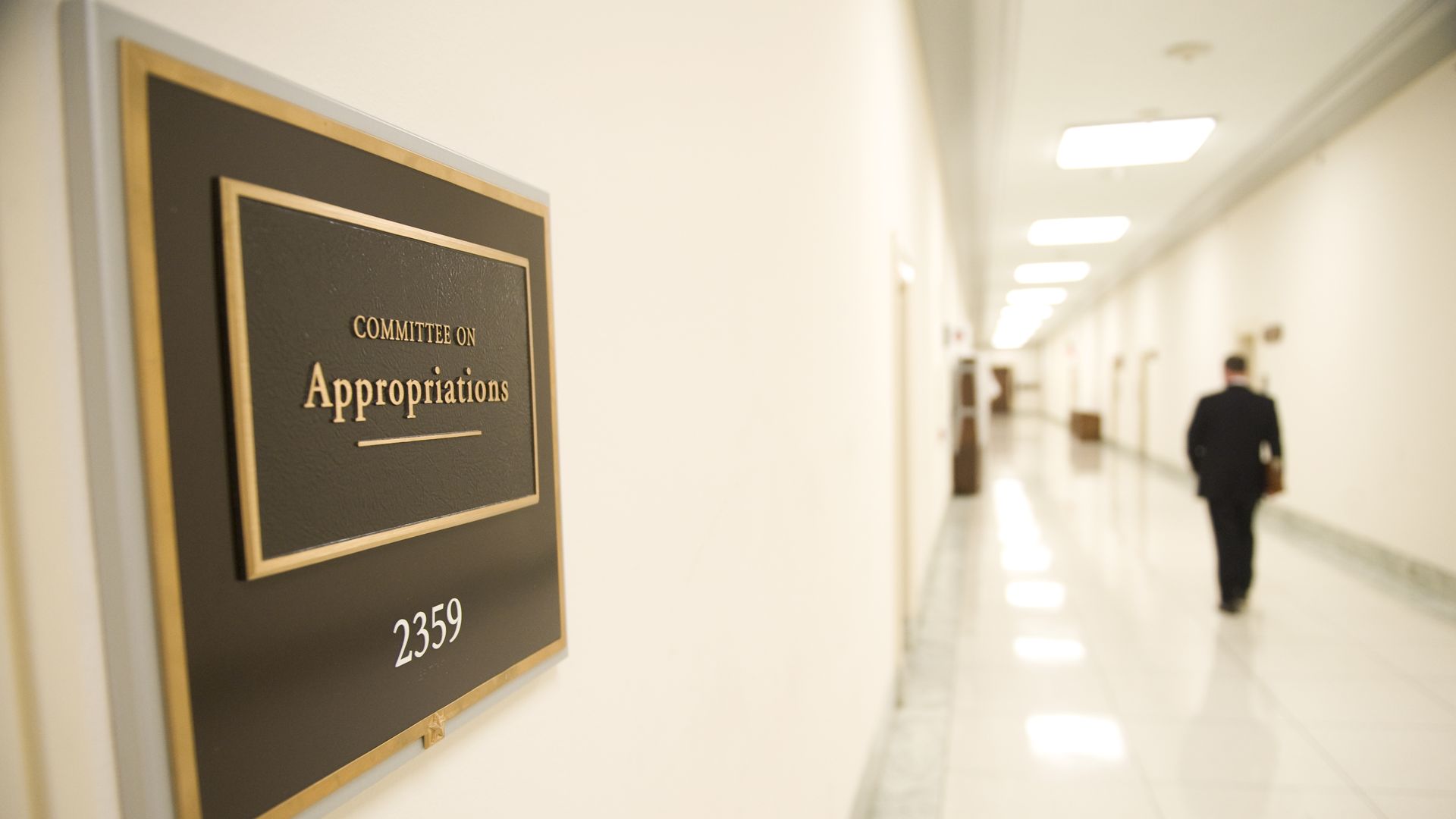 House appropriators have approved deep cuts to energy programs, an opening bid in the coming spending fight with the Democratic Senate.
Why it matters: House Republicans want to spend below what negotiators agreed to in the debt ceiling deal and include policy riders that could stall out negotiations with the Senate.
It could lead to lower numbers for energy and climate programs — and a struggle to keep the government open come September.
Driving the news: The fiscal 2024 energy and water development spending bill, approved by the full House Appropriations Committee today in a 34-24 vote, would rescind $5 billion in Inflation Reduction Act spending and slash Department of Energy programs.
The Energy Department would get $48.88 billion overall, a slight boost over fiscal 2023, mostly for defense and nuclear weapons-related programs.
Energy Efficiency and Renewable Energy programs, however, would get cut to under $3 billion — below even fiscal 2022 levels and nearly a half billion dollars under current spending.
Zoom in: ARPA-E, a perennially popular program, would stay at fiscal 2023 levels with $470 million. The Trump administration tried to eliminate it.
Other DOE R&D programs would see flat funding or trims, including the Office of Clean Energy Demonstrations, which would get its budget more than halved to just $35 million.
The Interior Department's water-related programs would get a modest trim to $1.86 billion, per a summary from the GOP.
The committee approved a number of amendments, including a proposal to halt DOE's gas stove efficiency rules.
Two other amendments approved by voice vote would aim to stop DOE grant money from going to Chinese companies.
Of note: This is but one area where House Republicans are looking to cut energy and climate-related programs.
In the agriculture spending bill, for instance, they're looking to reduce funding for the Rural Energy for America Program by $500 million, per E&E News.
Plus, they've included red meat riders banning agencies from promoting critical race theory or implementing diversity, equity and inclusion initiatives.
Go deeper