How geothermal figures in the permitting debate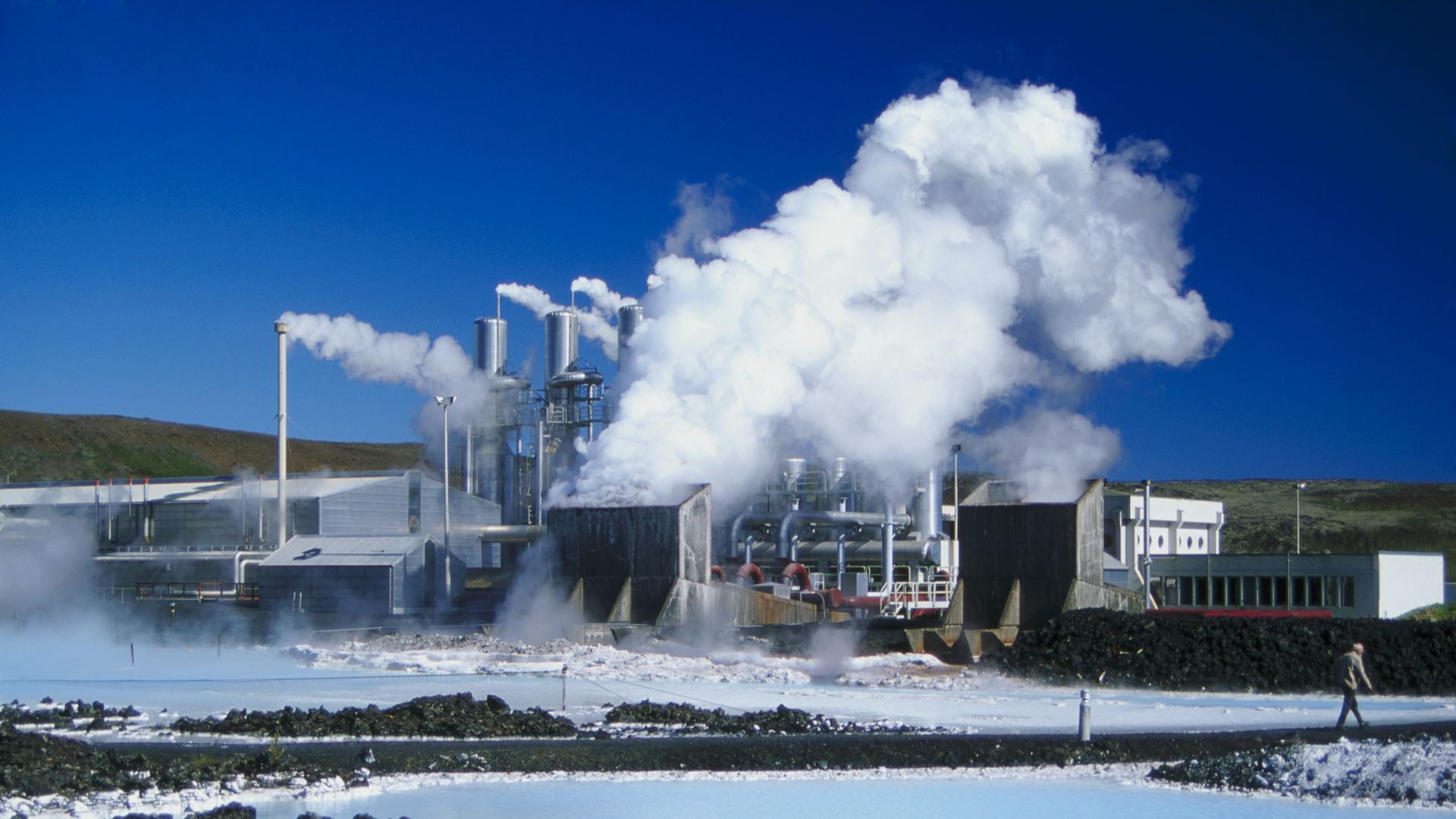 Companies developing new geothermal technologies want environmental permitting changes from Congress — and lawmakers in both parties appear willing to help.
Why it matters: It's often a forgotten renewable resource, listed as an afterthought behind wind and solar, but emerging technologies tapping into Earth's heat have potential to provide baseload power in a decarbonizing grid.
That makes it a bargaining chip with bipartisan appeal in talks on a permitting bill.
Using geothermal for electricity produces about one-sixth the carbon dioxide of a natural gas power plant.
Details: H.R. 1 includes several geothermal provisions that could serve as a starting point for an eventual deal.
The bill would carve out National Environmental Policy Act exemptions for exploratory geothermal wells — a big ask for an industry looking to expand.
It would also mandate annual lease sales for geothermal development on federal land.
What they're saying: "I feel very comfortable that [geothermal] will be included in whatever improvements we make to the permitting process," Sen. John Hickenlooper told Axios.
And Sen. Lisa Murkowski said: "I get frustrated with geothermal, because I view this as an extraordinary renewable resource that has such promise in so many different areas. But we don't do enough with it."
Context: Geothermal wells have been tapped for decades in the U.S. It's been a limited power source because it requires a highly specific set of geological conditions — heat, water and permeable rock.
But emerging technologies — generally known as enhanced geothermal systems, or EGS — enable development in less-than-ideal conditions.
Companies developing that tech hope to greatly expand geothermal's footprint, and they've attracted big private-sector investment in recent years.
They've won some recent battles on the Hill, too, with the bipartisan infrastructure law pumping $84 million into EGS demonstration projects.
Zoom in: The geothermal provisions of H.R. 1 would be a "good start," said Tim Latimer, CEO of startup Fervo Energy.
"It's actually much more difficult to drill a geothermal well on federal lands than it is to drill an oil and gas well," he told Axios. "No one I ever talk to thinks that makes any sense at all, but it seems to be a really big sticking point to try to get that changed."
EGS companies are also calling for more in annual appropriations at the Energy Department.
Despite getting funding from the infrastructure law, Latimer said, "geothermal historically has gotten a very, very tiny fraction of what nearly every other energy resource gets when it comes to demonstration funding or DOE appropriations."
Yes, but: Funding requests will likely run headlong into a constrained budget process, as Republicans seek steep cuts in debt ceiling talks.
Latimer also pointed to another aspect of the permitting debate that's already a partisan sticking point: agency staffing.
"One of the biggest barriers we find is not just the laws on the books, but the appropriations to hire, train and motivate the staff to review projects in a timely fashion," he said.
Progressives on the Hill have raised that idea repeatedly. But it's proved a tough sell with Republicans, who seek larger changes to environmental laws like NEPA.
Our thought bubble: Geothermal's technological and financial overlaps with oil and gas could prove a selling point.
Fervo recently got a $10 million investment from Devon Energy, and its drilling tech is similar to what's used for oil and gas.
That isn't lost on geothermal's Hill supporters: "From a practicality standpoint, you've got people trained and understand the technology and probably can bring new innovations," Rep. John Curtis told Axios.
Go deeper