Oil producer Devon invests $10M in geothermal developer Fervo Energy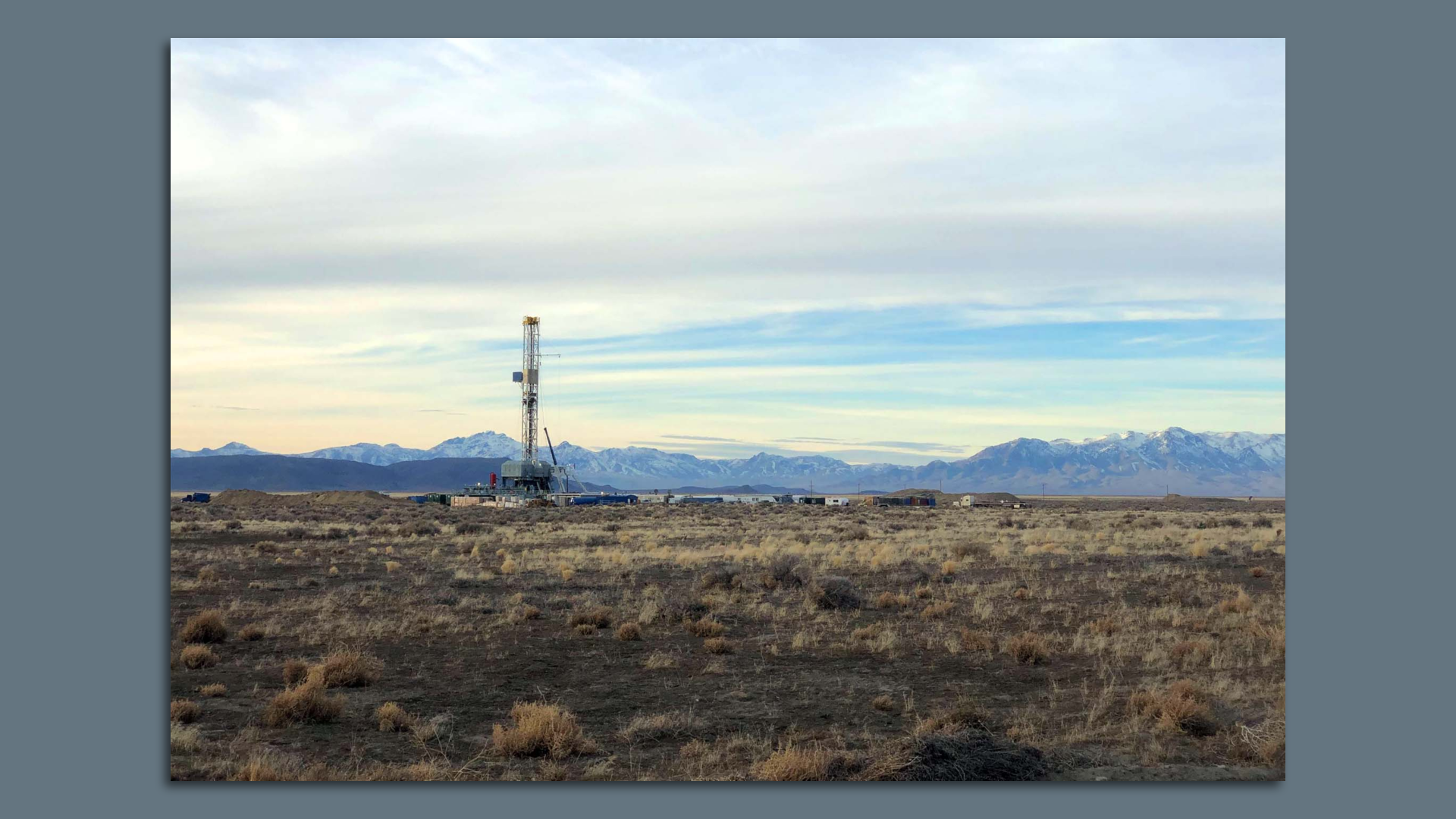 Independent oil and gas producer Devon Energy has invested $10 million in geothermal energy startup Fervo Energy, the companies reported on Tuesday.
Why it matters: Devon joins a growing list of independent oil companies that are investing in geothermal, reflecting how the nascent clean energy source is generating buy-in beyond the oil majors with the deepest pockets.
What's happening: Devon and Fervo are collaborating on horizontal drilling for more efficient geothermal energy production.
Horizontal drilling enables a geothermal developer like Fervo to drill a single vertical well, then expand outward beneath the earth to tap further into the underground deposit.
What they're saying: "You'd have to drill about a dozen wells to get the same amount of geology that we can do with a horizontal well," Fervo CEO Tim Latimer tells Axios.
Flashback: Devon was one of the key companies in the U.S. shale oil revolution, which was fueled by the use of horizontal drilling with hydraulic fracturing, the technique known as fracking.
Of note: Oil services giant Baker Hughes formed a geothermal partnership in December with Continental Resources and Chesapeake Energy — both huge independent oil and gas companies.
What's next: Fervo is integrating Devon tech at a 5 MW site it's building in northern Nevada to supply electricity to Google.
Fervo expects the site to come online this summer.
The latest: The $10 million brings Fervo's total amount raised past $200 million.
Go deeper