Progressive permit proposal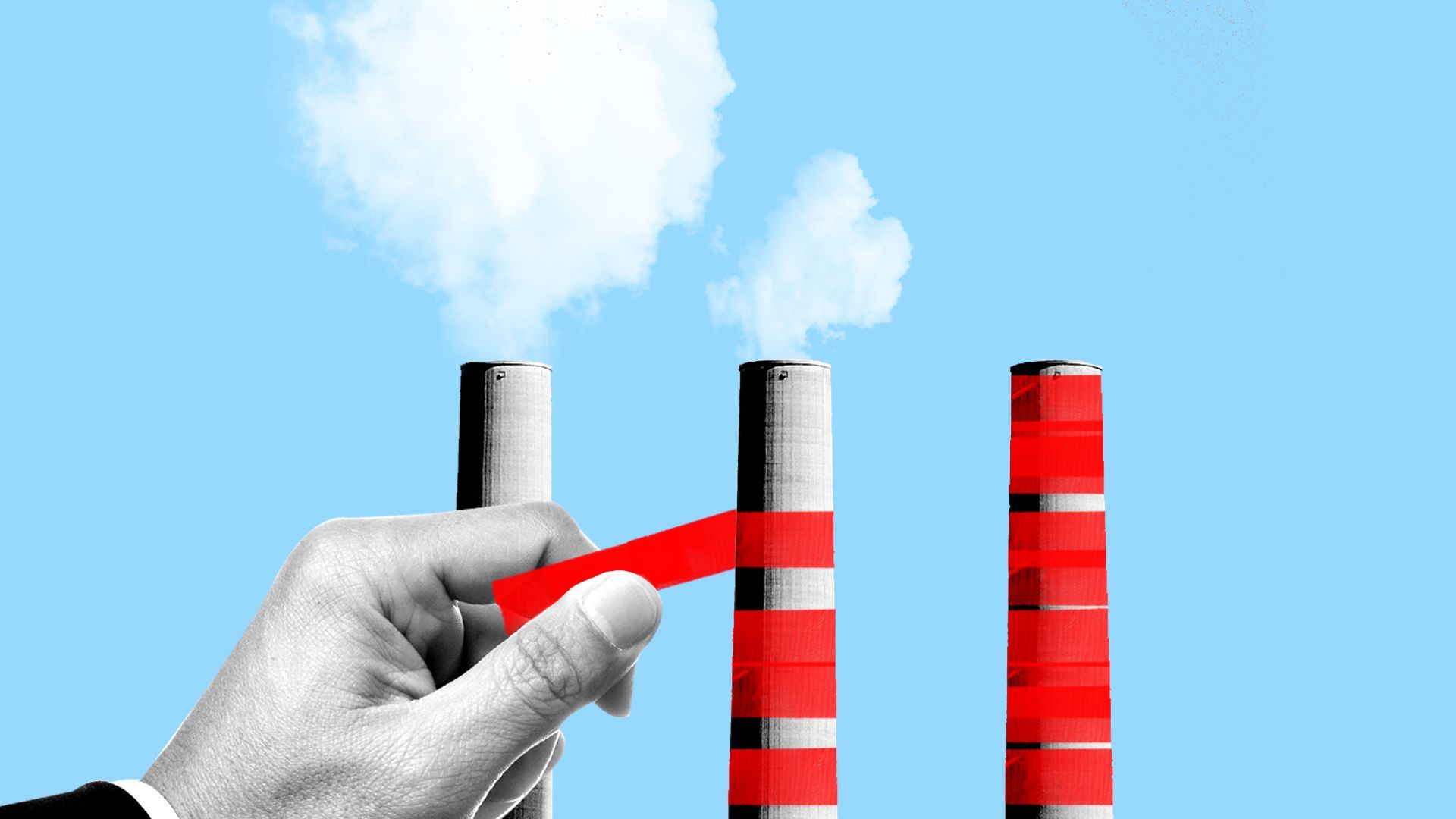 Progressives in the House are drawing up a counterproposal to the GOP strategy on permits and environmental laws.
Why it matters: This is part of the opposition strategy we told you about last month.
The progressives' goal: present an ideal vision for NEPA reviews from the left that can go up against Republican messaging.
Driving the news: "We're going to have an alternative," House Natural Resources' ranking member Raúl Grijalva told Nick.
Progressives don't have bill language in hand yet, but Grijalva said he wants to oppose the BUILDER Act and other GOP proposals with "something a little more substantive."
"I don't just like to vote 'no' and add an amendment," Grijalva said as he walked into an elevator outside the House chamber.
Context: Republicans on Natural Resources and E&C are working through a legislative slate that would rewrite NEPA with the intention of hastening approvals for mines and energy projects.
The GOP wants to limit the scope of NEPA reviews and curb lawsuits against polluting projects.
They'll pass those bills as part of an energy package over the next few months.
"Historically, reforming NEPA, rewriting NEPA, is something that's been viewed as a Republican objective. I think that now you're at a spot to where it doesn't matter where you are ideologically," Rep. Garret Graves told reporters this week.
Progressives argue that you can make federal permits move faster by funding and staffing up agencies — without ripping up environmental laws.
Democrats included lots of money for faster environmental reviews in the infrastructure law and the IRA. Not enough time has passed to see if it helps things move faster.
For an idea of what progressives might propose here, we'd point you to the roadmap put together by environmental groups last year.
Yes, but: The Biden administration and some moderate Democrats want to strike a deal with the GOP.
They're particularly interested in speeding the deployment of transmission projects, which need to be built all over the country to achieve the climate goals of the IRA.
Rep. Diana DeGette, a senior E&C Democrat, told Jael outside the House chamber that she'd prefer not to see the parties "retreat into their various corners" with "proposals and counterproposals."
But DeGette is also sympathetic to progressives' concerns about the harm a deal could bring to communities impacted by industrial projects.
"Obviously, we don't want to have overly burdensome regulations, but on the other hand you don't want to have regulations that don't take environmental justice into account," she said. "Developing energy legislation is very nuanced."
Quick take: Dealmaking will depend on how much Democrats care about EJ issues.
Just mass mining for batteries would have an outsized impact on tribes.
Progressives and climate activists also want to avoid too much new fossil fuel infrastructure in the process of greening the power grid.
Go deeper