Biden's climate budget tea leaves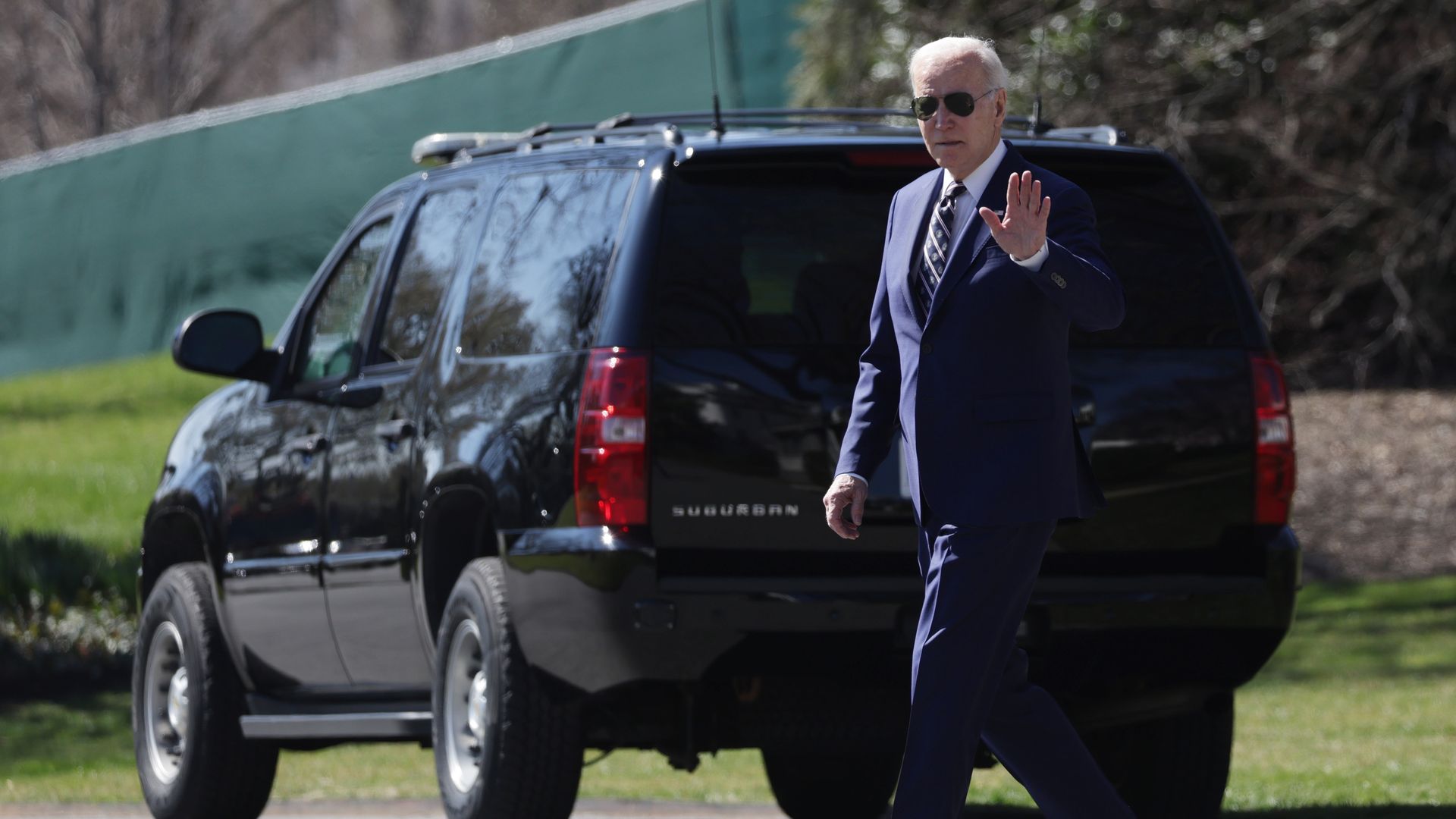 ☕️ President Biden's budget proposal has some tea leaves on what he wants next from U.S. climate policy.
Why it matters: Even though this budget request is a political document Congress will discard, it's the opening salvo in a war with Republicans over future federal climate investments.
Details: Biden's seeking billions more for programs intended to help American businesses and everyday citizens ditch oil, gas and coal-powered lifestyles.
The budget includes $11.9 billion in Energy Department spending for "clean energy" research, development, demonstration and deployment, according to a White House summary document.
It proposes $75 million to launch a DOE "global clean energy manufacturing effort" for working with allied nations on "an effective global response to the climate crisis."
There's also another ask for $75 million in Defense Protection Act money that DOE would spend on U.S. solar panel plants, heat pumps and other projects.
Permit money is also a priority, showing how sensitive the White House may be to the ongoing fight over federal reviews for energy projects.
The budget includes $181 million to support the "leasing, planning, and permitting" of solar, wind and geothermal energy projects, as well as transmission infrastructure, and $60 million to expand NOAA's offshore wind permitting efforts.
The White House said it also wants authority to transfer bipartisan infrastructure funds among federal agencies "to improve efficiencies and increase capacities for environmental planning and consultation."
What's next: House Budget Chair Jodey Arrington told Politico on Wednesday that Republicans have "no timeline" for releasing their budget resolution and will "take weeks" to review Biden's request.
Go deeper