Occidental to buy direct air capture startup Carbon Engineering for $1.1B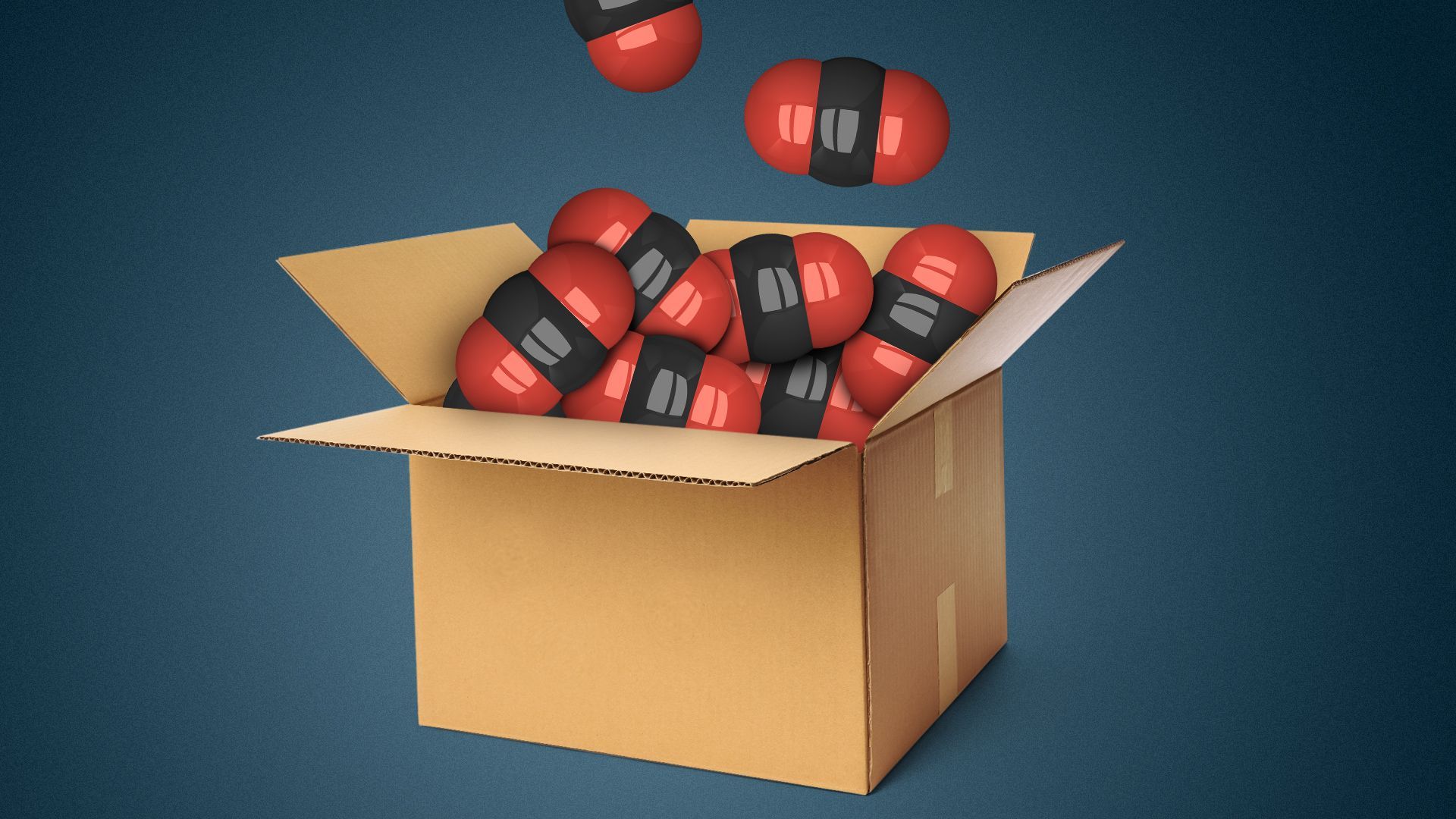 Occidental agreed to acquire direct air capture startup Carbon Engineering for $1.1 billion, in a deal announced late yesterday.
Why it's the BFD: The move is a major validation for the direct air capture industry and shows how oil companies see value in removing and capturing carbon dioxide.
Details: Occidental said that the cash payments deal would be delivered in three equivalent annual amounts. The transaction is supposed to close before the end of 2023.
Upon closing, Carbon Engineering, based in British Columbia, will be a wholly owned subsidiary of Occidental's investing subsidiary — Oxy Low Carbon Ventures.
Catch up fast: Carbon Engineering, founded by Harvard Professor David Keith in 2009, has developed a system that uses a series of chemical reactions to extract carbon dioxide directly from atmospheric air.
The company has been working with Occidental since 2019 and is working with Occidental's project developer subsidiary, 1PointFive, on deploying projects.
Occidental has been the most aggressive oil company when it comes to DAC.
Last week the Department of Energy announced $1.2 billion in funding for two consortiums to build commercial-scale DAC "hubs." Occidental leads one of them and Battelle, in coordination with Climeworks and Heirloom Carbon Technologies, leads the other.
Big picture: Despite the emerging nature of direct air capture technology, big oil is becoming increasingly DAC-curious.
Chevron is receiving $3 million to help explore feasibility of a DAC project in California. Chevron's venture arm was also an investor in Carbon Engineering.
Shell is building a DAC demo facility in Houston, with planned startup in 2025.
Of note: Exxon said last month that it plans to acquire Denbury, which captures industrial carbon and operates CO2 pipelines, in a $4.9 billion deal.
Oil companies are starting to see a growing value in managing carbon dioxide. CO2 can also be used for enhanced oil recovery, making building materials, and even a sustainable aviation fuel.
Yes, but: DAC is still an emerging sector and its costs need to come down significantly for it to be scaled up economically.
Go deeper