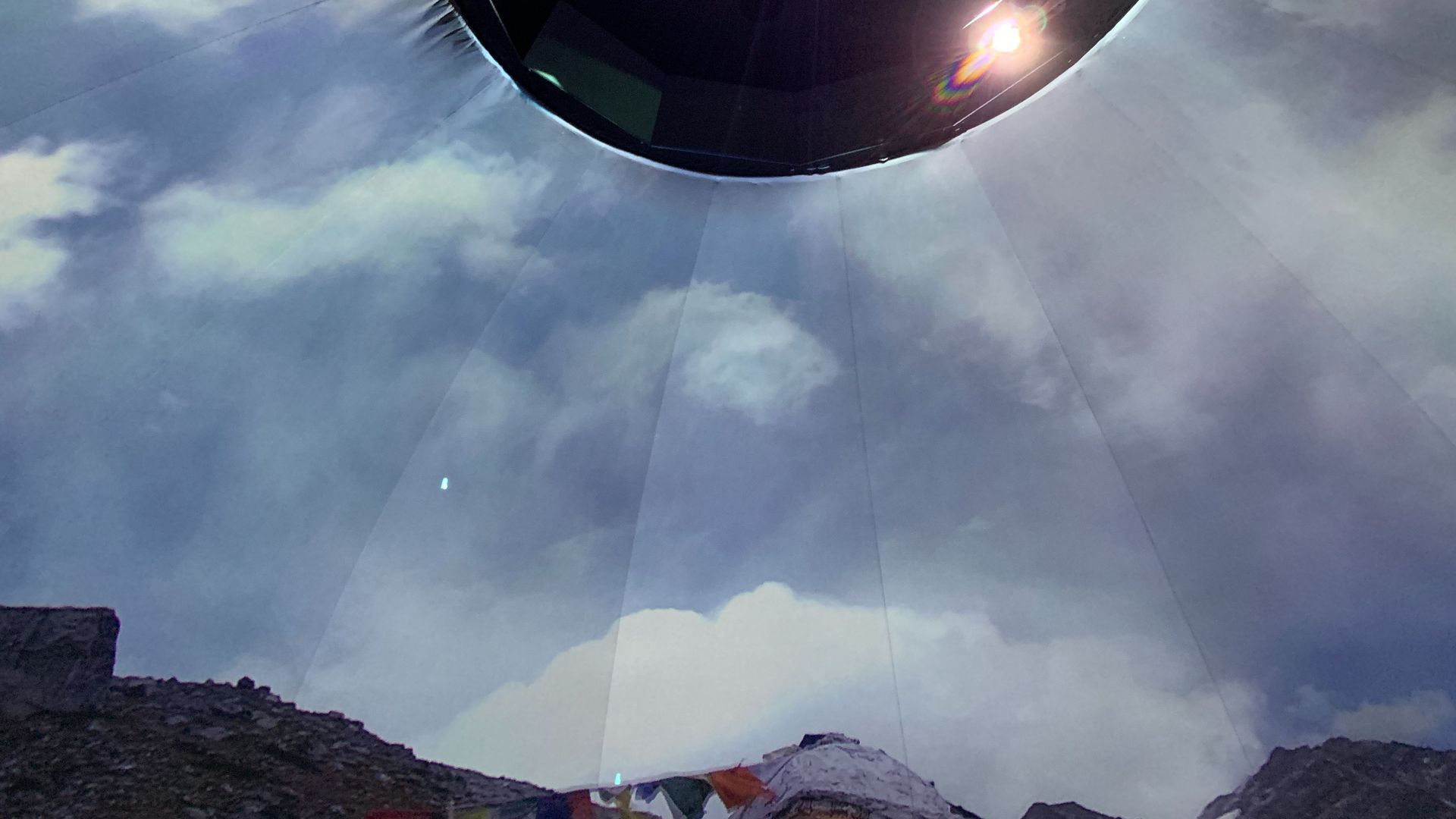 Holodome. Photo: Ina Fried/Axios
The TED conference often serves as a preview for where the virtual reality industry is going. This year, it's all about entering immersive VR domes rather than strapping on a headset.
Why it matters: Destination VR, despite its promise, has struggled financially, with IMAX closing many of the locations it had opened. Paul Allen's company Vulcan is seeking new partners as it debuts new experiences for its Holodome at TED.