Axios World
November 22, 2019
Welcome back to a Thursday evening edition of Axios World. We've got seven global stops in 1,500 words (5 minutes).
Please tell all of your worldly friends and colleagues to sign up, and I'd love your tips and feedback:

[email protected]

.
1 big thing: Bibi gets indicted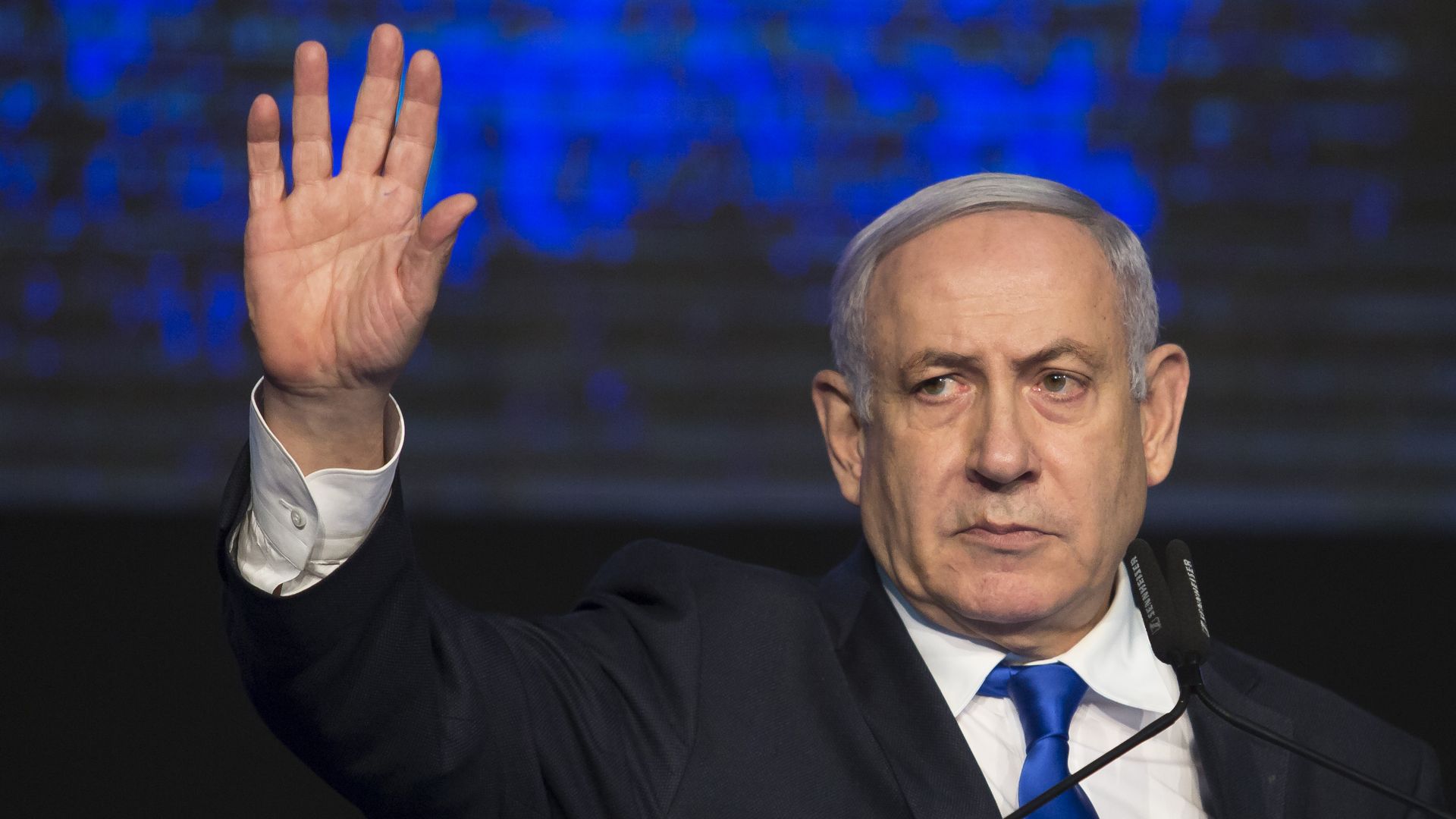 Israeli Prime Minister Benjamin Netanyahu has denounced the corruption indictments leveled against him today as an "attempted coup" and a witch hunt.
He's vowing to stay put, and planning a public campaign against the attorney general, the state prosecutors and the police, Axios contributor Barak Ravid reports:
Driving the news: Today's announcement from Attorney General Avichai Mandelblit, though long-anticipated, sent political shockwaves through Israel that have reached Washington. The indictments for bribery, fraud and breach of trust make Netanyahu the first Israeli prime minister to face criminal charges.
Netanyahu stands accused of giving Israel's leading telecommunications tycoon regulatory benefits worth hundreds of millions of dollars in return for favorable news coverage.
He's also accused of taking improper gifts from businessmen and bribing the owner of Israel's largest newspaper.
On the scene: Netanyahu's political rivals, including Benny Gantz, called on him to resign. His right-wing political allies praised his work for the country and stressed that he is innocent until proven guilty – but they didn't say anything about political next steps.
Most of the senior ministers of Netanyahu's Likud party refrained for hours from appearing on TV or even issuing statements of support. When they finally did, their comments sounded more like eulogies.
Some senior Likud members briefed reporters anonymously that "it seems like the Netanyahu era is over and it is just a matter of time before he leaves."
But, but, but: Netanyahu's top priority is to quell any dissent within the party ranks, and he still plans to lead Likud into Israel's third election in the span of a year.
That election is expected primarily because the allegations against Netanyahu have deadlocked Israeli politics.
Gantz, leader of the centrist Blue and White party, failed this week to form a government to oust Netanyahu.
A national unity government involving both leaders appears impossible given the charges against Netanyahu. Without a deal in the next three weeks a new election will be called.
Even if Netanyahu manages to win, it's unclear if he would receive a mandate to govern given the charges against him.
The big picture: Regardless of what happens next, today clearly dealt Israel's longest-serving prime minister a devastating blow.
Netanyahu, the son of a historian and someone who sees himself as on a historical mission, now has an unmistakable stain on his legacy.
Zoom out: Netanyahu has been arguably President Trump's closest international ally. In Washington, many Democrats drew parallels between the indictments and Trump's impeachment process.
"Netanyahu is accused of accepting bribes, trading government favors, and manipulating a free press. Like his pal Donald Trump, he'll stop at nothing to enrich himself and stay in power."
— Sen. Elizabeth Warren
on Twitter
2. South America: Roots of a continental crisis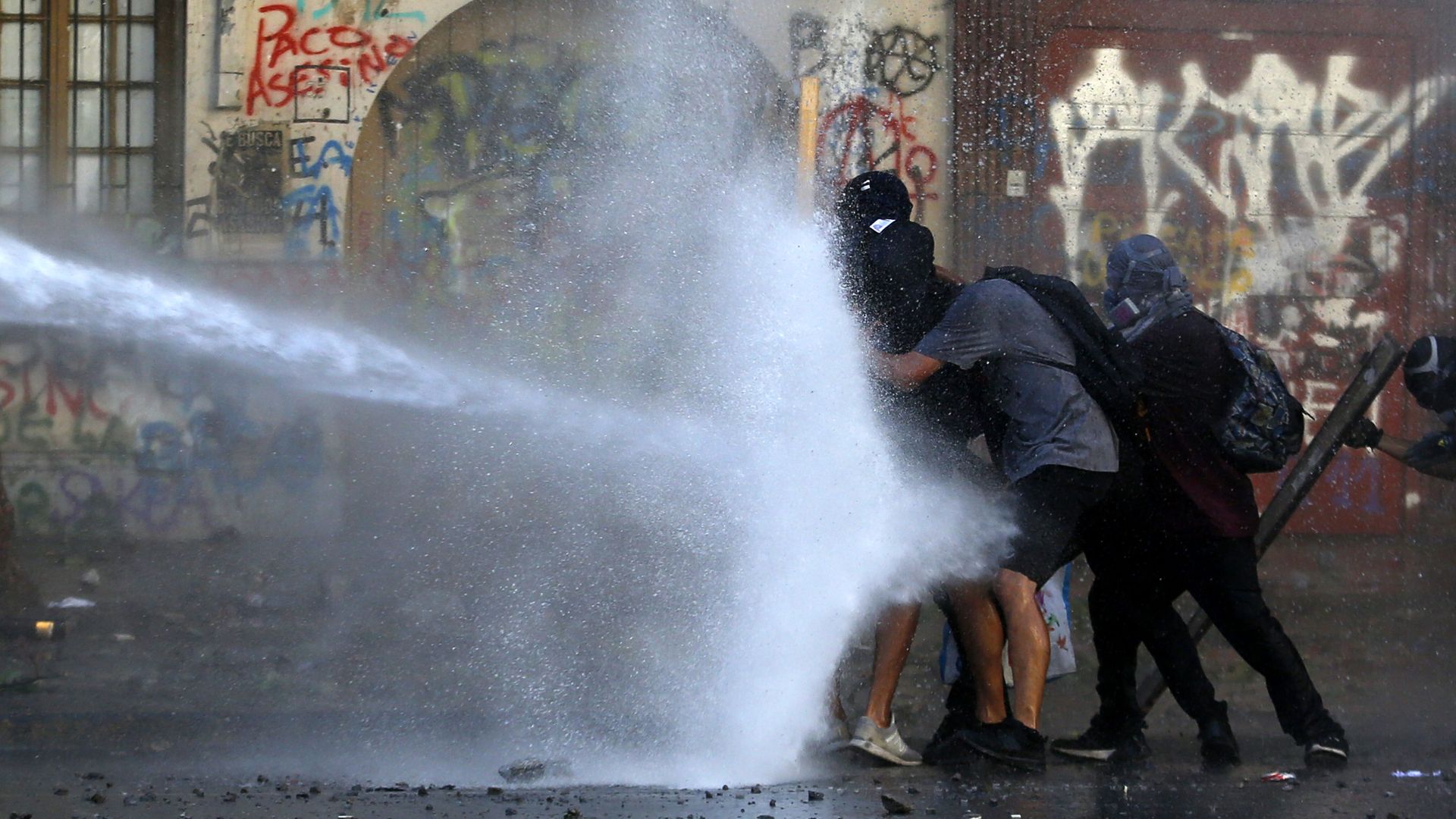 I asked Martin Aguirre, editor-in-chief of Uruguay's El Pais newspaper, why South America was going crazy all at once. He replied that it was always crazy, just not always crazy enough to get Americans' attention.
The big picture: "Venezuela, Brazil, and more recently Ecuador, Bolivia and Chile have been in the news because of violent protests and uprisings. One thing's for sure: It's not because of any one political system," Martin emails from Montevideo.
"Venezuela has had a quasi-communist regime for almost 20 years, Chile has had a totally different pro-market approach, while Bolivia and Ecuador have had their own peculiar mixes of socialism and capitalism. But each society has gone through similar social crises in recent months. Why?"
Flashback: "For a whole decade, the region experienced a boom linked with China's apparently endless need for commodities — copper, soybean, oil."
"This sudden prosperity allowed for extensive welfare programs with which every government was able to cover up a lot of the endemic problems in a region with terrible records on crime, inequality and corruption."
"As this wave of imported prosperity waned, social dissatisfaction grew, particularly in countries where the new wealth was channeled into subsidies and programs meant to buy social peace rather than to finance deep reforms."
"But there is another reason for this sudden mess: Latin America's historic deficit in democratic institutions."
"No region in the world has a similar record of coups, revolutions and regime change caused by social instability."
"Add a love for populism and demagogic leaders, and mix in modern elements like social media and fake news, and you have the perfect recipe for disaster.
"That's what you are witnessing in many countries of the region these days."
3. Generation gap on American exceptionalism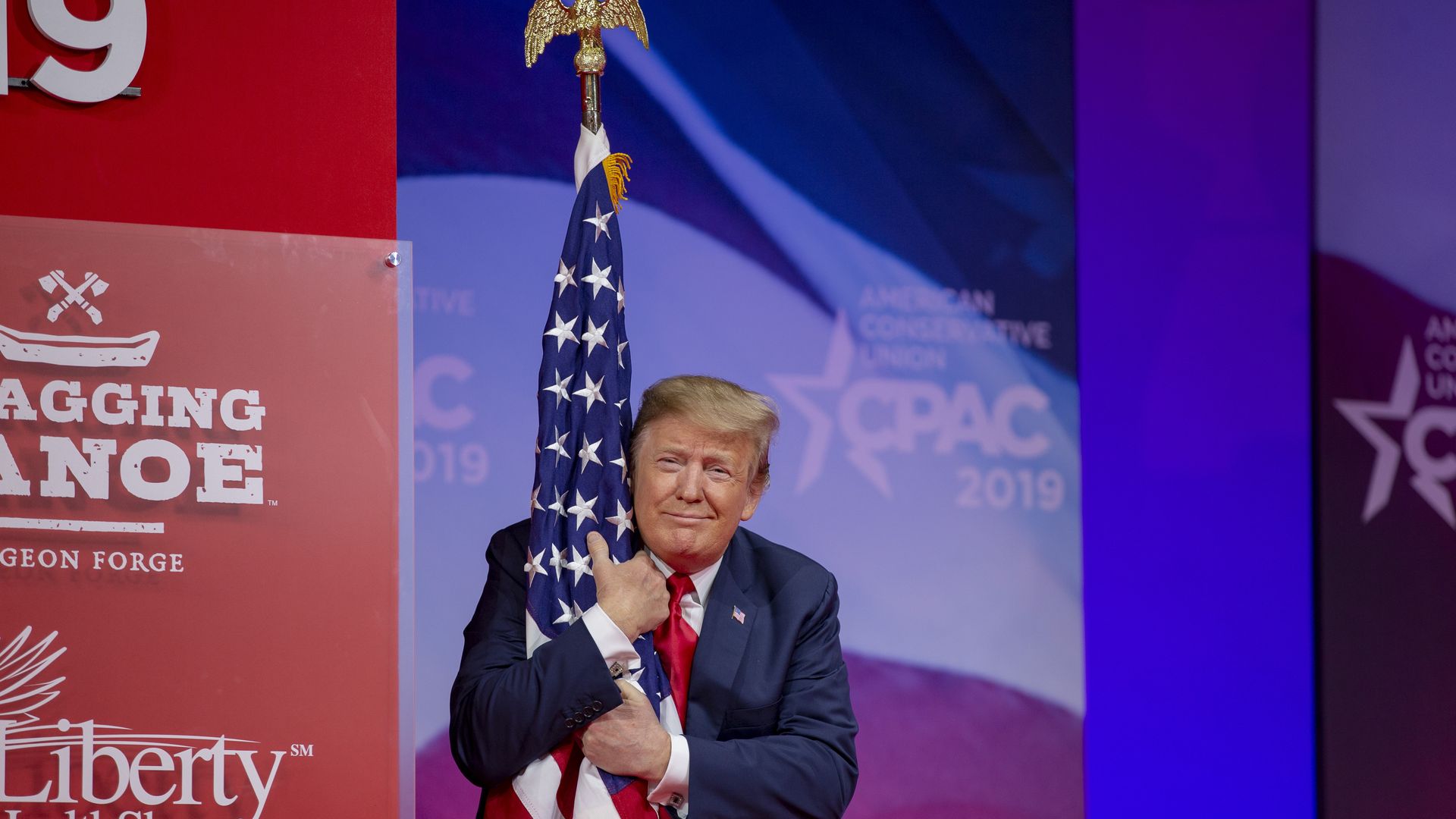 Most Americans think theirs is an exceptional nation, either for what it represents (42.4%) or what it has done for the world (18.2%), according to a survey from the Eurasia Group Foundation.
But, but, but: 39.5% view America as just another country acting in its own interests, up from 33.4% a year ago. That's because fewer people feel America represents something exceptional.
The generation gap: 75.2% of older Americans (60+) consider America exceptional, compared to 45.1% of 18- to 29-year-olds.
The survey also underscores Americans' noninterventionist tendencies:
1. In response to humanitarian abuses overseas, most would opt for restraint (47.1%) or a UN-led response (33.5%) rather than U.S. military action (19.4%).
2. More Americans think the U.S. should decrease (57.6%) rather than increase (42.4%) its military presence in Asia in response to a rising China.
Many favor an argument often made by President Trump — that countries like Japan and South Korea can afford to defend themselves.
3. Americans are split over what to do about Afghanistan.
38.8% say the U.S. should withdraw within the year, 31.4% say the U.S. should negotiate with the Taliban but remain until a deal is reached, and 29.8% say the U.S. should remain until all enemies are defeated.
The 2020 angle: "Trump supporters are less inclined to retaliate against Russia. Elizabeth Warren and Bernie Sanders supporters are more inclined to draw down our military presence in East Asia and reduce defense spending," writes Mark Hannah, the report's author.
Asked about the greatest threats the U.S. will face this century, immigration ranks first of four options for Republicans and last for Democrats, who are most worried about the rise of populism and authoritarianism.
Concerns about the costs of trade wars rose significantly for both parties over the past year.
4. Data du jour: Big global majority using cellphones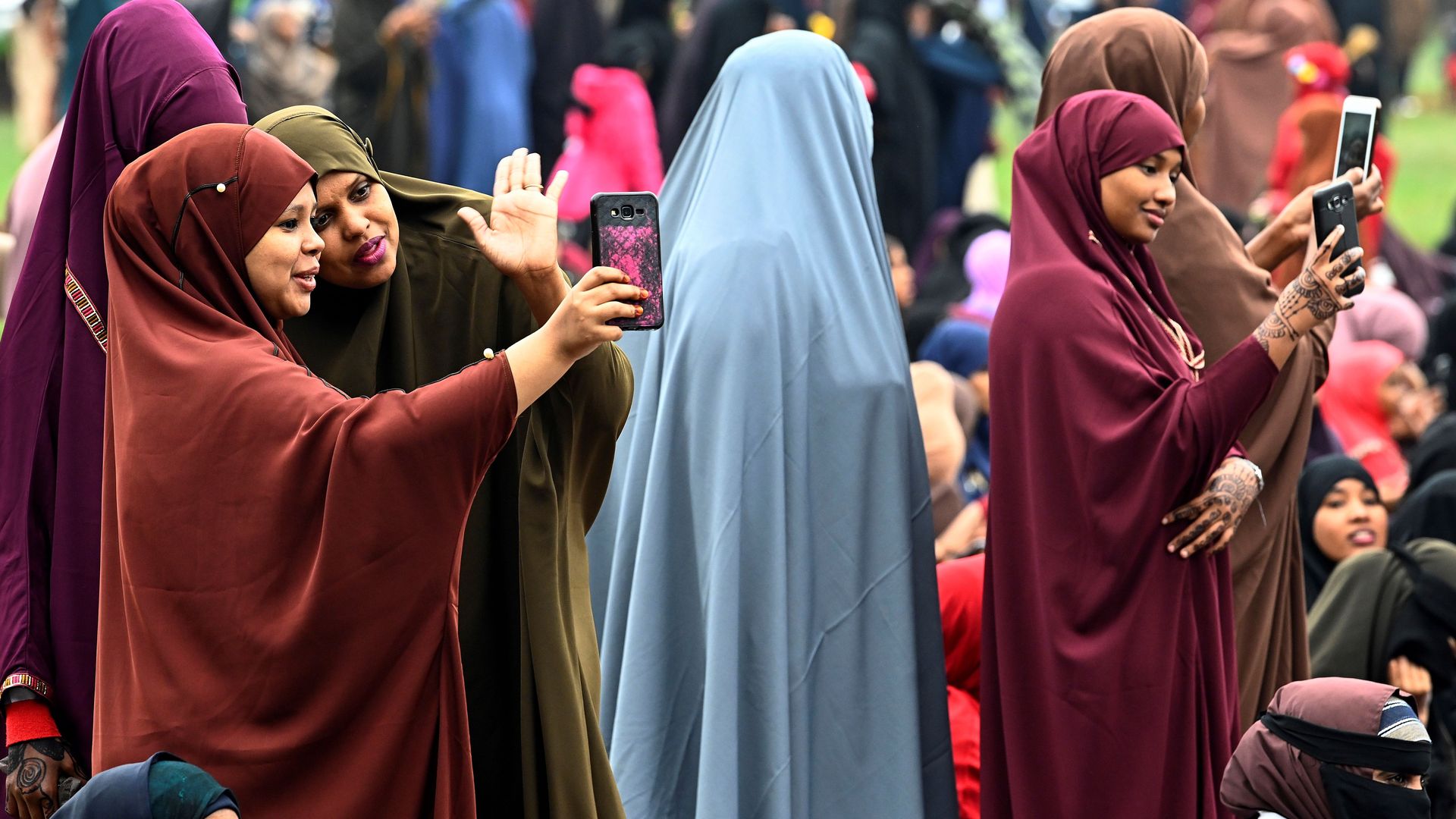 The vast majority of people across 11 developing economies surveyed by Pew either own or share a mobile phone.
Only tiny slices of the populations in Vietnam (2%), Kenya (3%), Jordan (3%), Tunisia (4%), South Africa (5%) and Colombia (6%) are entirely without access to cellphones.
The percentages are higher in the Philippines (20%), India (17%), Venezuela (15%), Mexico (14%) and Lebanon (9%).
9-in-10 Venezuelans without a cellphone say they can't afford one. That's far higher than in other countries.
49% of non-cellphone users in India, meanwhile, say they can't read well enough to use one.
Many of those who do have a phone find it hard to get a reliable signal (77% in Lebanon, 44% in South Africa) or find somewhere to charge it.
5. Hiding the "Made in China" label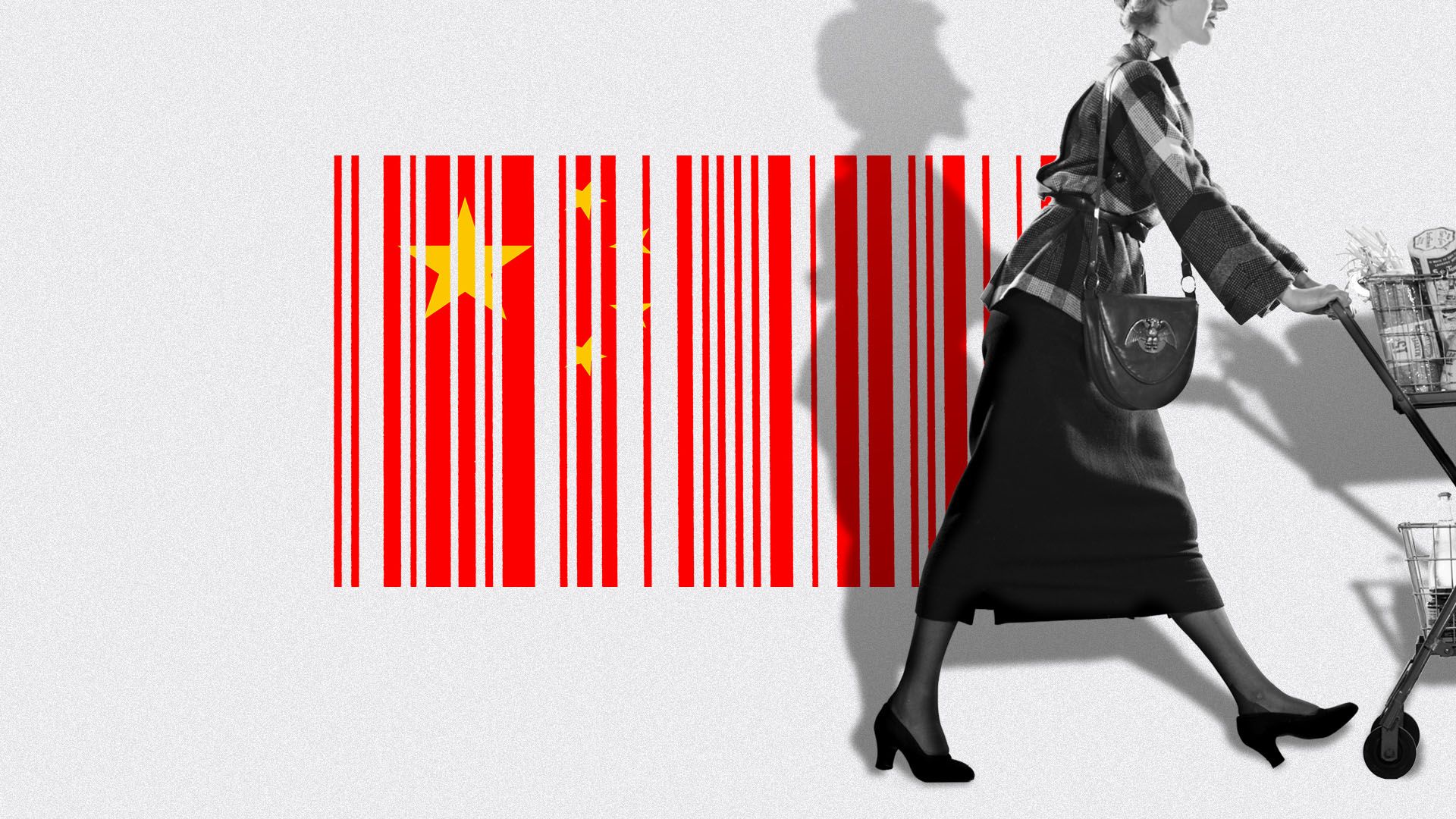 American consumers are familiar with many big-name Asian brands — Toyota, Samsung — but brands from China are doing their best to hide where they come from, Axios' Erica Pandey writes.
Driving the news: TikTok is dealing with headache after headache due to its Chinese ownership.
The viral social video-sharing app has been downloaded about 80 million times in the U.S., and its skyrocketing popularity has made it the target of a federal probe.
TikTok, which is based in the U.S., is desperately trying to distance itself from ByteDance, its Chinese owner.
CEO Alex Zhu told the New York Times he'd go as far as to reject a user data request from Chinese President Xi Jinping himself.
Chinese brands have been trying to fly under the radar for years.
One of many hiding in plain sight is TCL, the hardware giant that sells in the U.S. under the names of Alcatel and Blackberry, notes Axios' Ina Fried.
6. What I'm watching: Harvard's Situation Room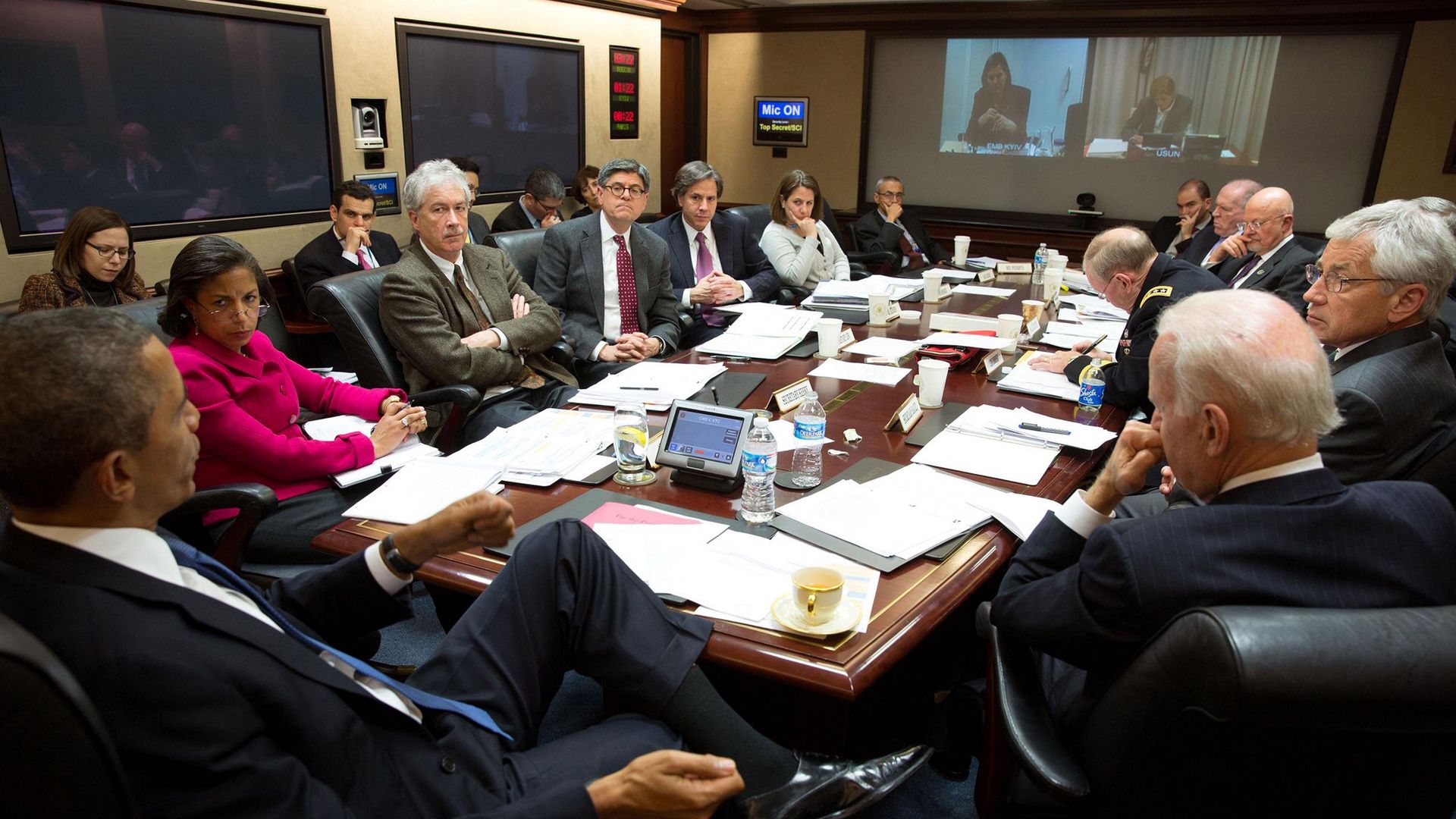 America's top national security officials arrived in the Situation Room on Tuesday evening to discuss dual national security crises:
The test of a North Korean missile that could potentially reach the U.S., complete with a dummy nuclear warhead.
A Chinese digital currency that has dulled the effectiveness of the main U.S. tool for responding to such provocations — economic sanctions.
Harvard's Kennedy School carried out that scenario to "learn how the rise of digital currencies could reshape geopolitics." I tuned in via livestream.
It included former top officials like Ash Carter as secretary of defense, Larry Summers as treasury secretary and Nicholas Burns as secretary of state.
Carter said he'd been granted presidential authority to fire missile interceptors if necessary. He was "reasonably confident" they could stop "small numbers" of North Korean missiles.
Summers was dismissive of the idea that a rival currency would replace the dollar. "Europe's a museum, Japan's a nursing home and China's a jail," he quipped.
Some interesting questions that arose:
In a call that evening with Chinese President Xi Jinping, should the president take a hard line on the digital currency issue or propose cooperation? Should he inform Xi of military options the U.S. is considering against North Korea?
Should the U.S. create a digital currency to rival China's or focus on modernizing the SWIFT electronic payments system?
Longer-term, how can the U.S. re-establish financial dominance? What are the consequences of over-reliance on secondary sanctions?
7. Stories we're watching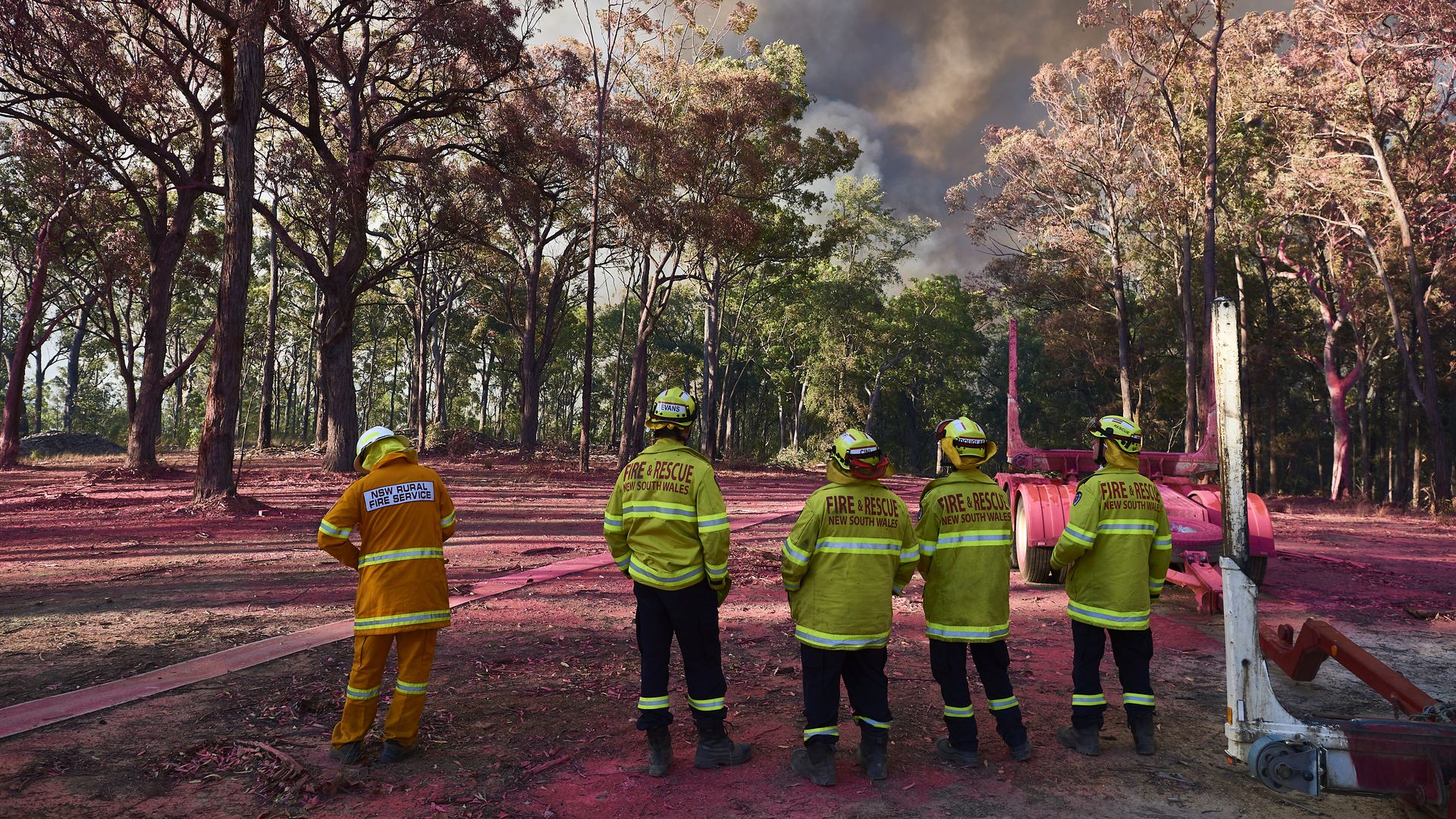 Quoted:
"He also testified that you confirmed to President Trump that you were in Ukraine at the time and that President Zelensky, quote, 'loves your ass,' unquote. Do you recall saying that?"
— Daniel Goldman, Democratic counsel, House Intelligence Committee
"It sounds like something I would say."
—
Gordon Sondland, U.S. ambassador
to the EU