Welcome to Axios World, where two evenings a week we break down what you need to know about the big stories from around the globe.
Thanks for joining me! Please tell your friends and colleagues to sign up here, and I'd love your tips and feedback: [email protected]
1 big thing: America's two Russia policies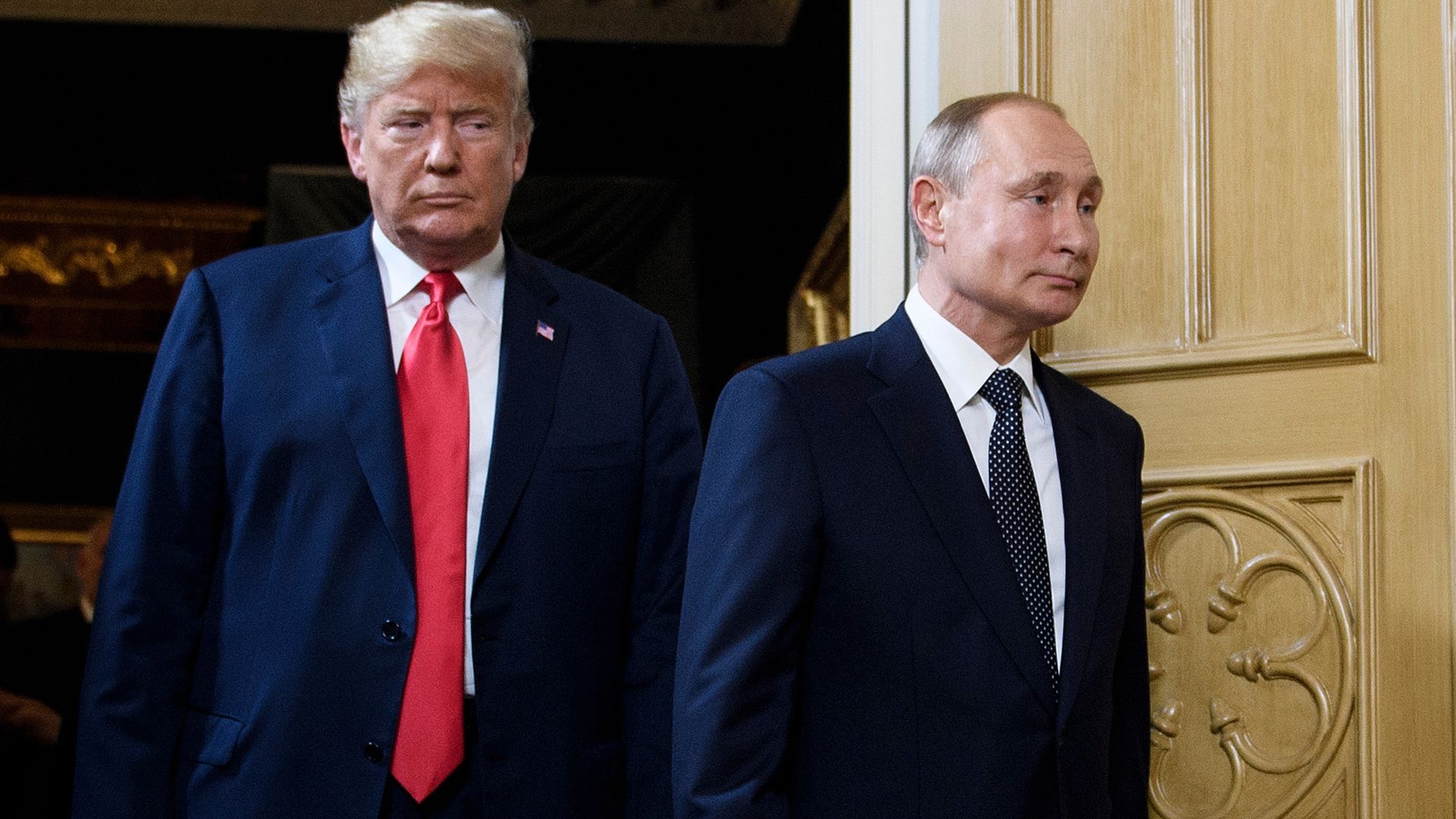 Moscow is fuming over the latest sanctions triggered yesterday by President Trump, which could carry significant diplomatic and economic consequences.
Between the lines: This is another punch landed by a man who seemed reluctant to throw it. Trump took this step after missing a deadline and absorbing pressure from Congress, particularly in the wake of his jarring performance alongside Vladimir Putin in Helsinki. He has tweeted about Russia today, but it was to condemn witch hunts rather than the use of chemical weapons.
How it happened...
In March, the Trump administration accused Russia of culpability in the nerve agent attack on Russian former double agent Sergei Skripal in Salisbury, England. That put the wheels in motion...
The House Foreign Affairs committee requested a formal determination within 60 days as to whether Russia had illegally used chemical weapons, under the terms of a 1991 law which lays out sanctions for countries that do so.
That deadline came and went, but Rep. Ed Royce, the committee's Republican chairman, prodded Trump on the matter in a July 26 letter, requesting a determination by August 9. Yesterday, August 8, Secretary of State Pompeo issued that determination.
That triggered an initial batch of sanctions, which will be of little practical effect. A second round of harder-hitting sanctions looms if Russia fails to make certain assurances on chemical weapons that, let's face it, it's not going to make.
What to watch: In phase two, Trump could cut off nearly all trade with Russia and block its state airline, Aeroflot, from landing in the U.S., per NBC's Josh Lederman. The administration will likely decide not to escalate matters that far.
Mark Simakovsky of the Atlantic Council says Russia remains confident "Trump will ultimately be a brake on the fundamental breakdown of relations," no matter how far members of Congress and some in his administration want to push things.
Between the lines: Trump's reluctance to confront the Kremlin threatens to defang his own administration's policies, while those same policies are undercutting his attempts to improve relations with Russia.
Trump has already expelled 60 diplomats and closed a Russian consulate in Seattle over the Skripal attack, but reportedly protested to aides when that response turned out to far exceed steps allies took.
In December, Trump agreed to provide lethal weaponry to Ukraine in Kiev's fight against Russian-backed separatists. Since then, Trump has blamed Barack Obama rather than Putin for Russia's incursions into Ukraine, and reportedly told fellow world leaders in June that Crimea is Russian because everyone there speaks Russian.
Last August, Trump signed into law sanctions designed to punish Russia for meddling in the 2016 election. But he privately fumed about Congress forcing his hand, and slow-walked the implementation process.
The bottom line: Trump came into office considering rolling back Obama's sanctions, rather than imposing new ones. Yet the punishments keep piling up on his watch.
"How is this administration taking tough actions on Russia while the president actively avoids them? That's the question everyone is trying to answer."
— Mark Simakovsky
2. Middle East: America's role in Yemen's disaster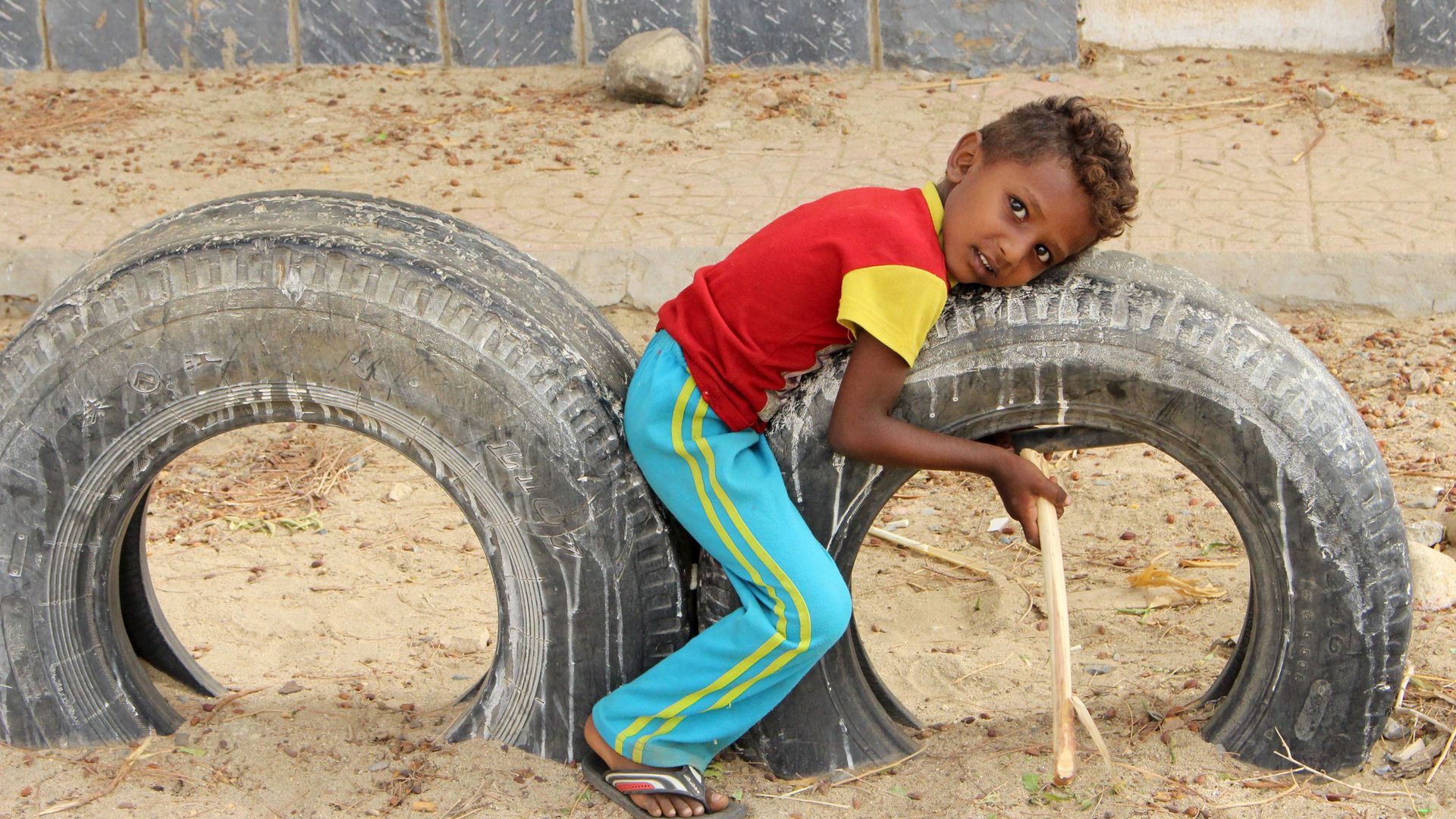 Dozens of children were killed today when an airstrike from the Saudi-led coalition struck a bus in Yemen, Axios' Haley Britzky writes.
The bigger picture: The war in Yemen is exacerbating what has been called the "world's worst humanitarian disaster." The coalition has bombed weddings, hospitals, and schools, been accused of torturing detainees and, according to a recent AP report, paid off and even recruited al-Qaeda members. The U.S. has continued to support it.
Former U.S. Ambassador to Yemen Stephen Seche tells Axios the U.S. has two primary goals in Yemen — countering Iran and fighting terrorist groups — and the coalition is "addressing these issues on our behalf."
"Why are we going to get in their hair about how they're conducting this war, because basically they're doing our work for us over there."
— Seche, describing the thinking of some in the administration
While the war started under President Obama, the Trump administration has taken a different approach to working with the coalition, Seche said:
The Obama administration: "We will give you a green light on certain things in Yemen, and if we don't then you stand down."
The Trump administration: "Explain to us what you need to do — we'll offer some words of caution, some words of advice — but at the end of the day it's your call to make. That is your backyard, it's not ours."
Pentagon spokeswoman Lt. Cmdr. Rebecca Rebarich: "The U.S. military support to our partners mitigates noncombatant casualties, by improving coalition processes and procedures, especially regarding compliance with the law of armed conflict and best practices for reducing the risk of civilian casualties. The final decisions on the conduct of operations in the campaign are made by the members of the Saudi-led coalition, not the United States."
3. Africa: Kabila to stand down in Congo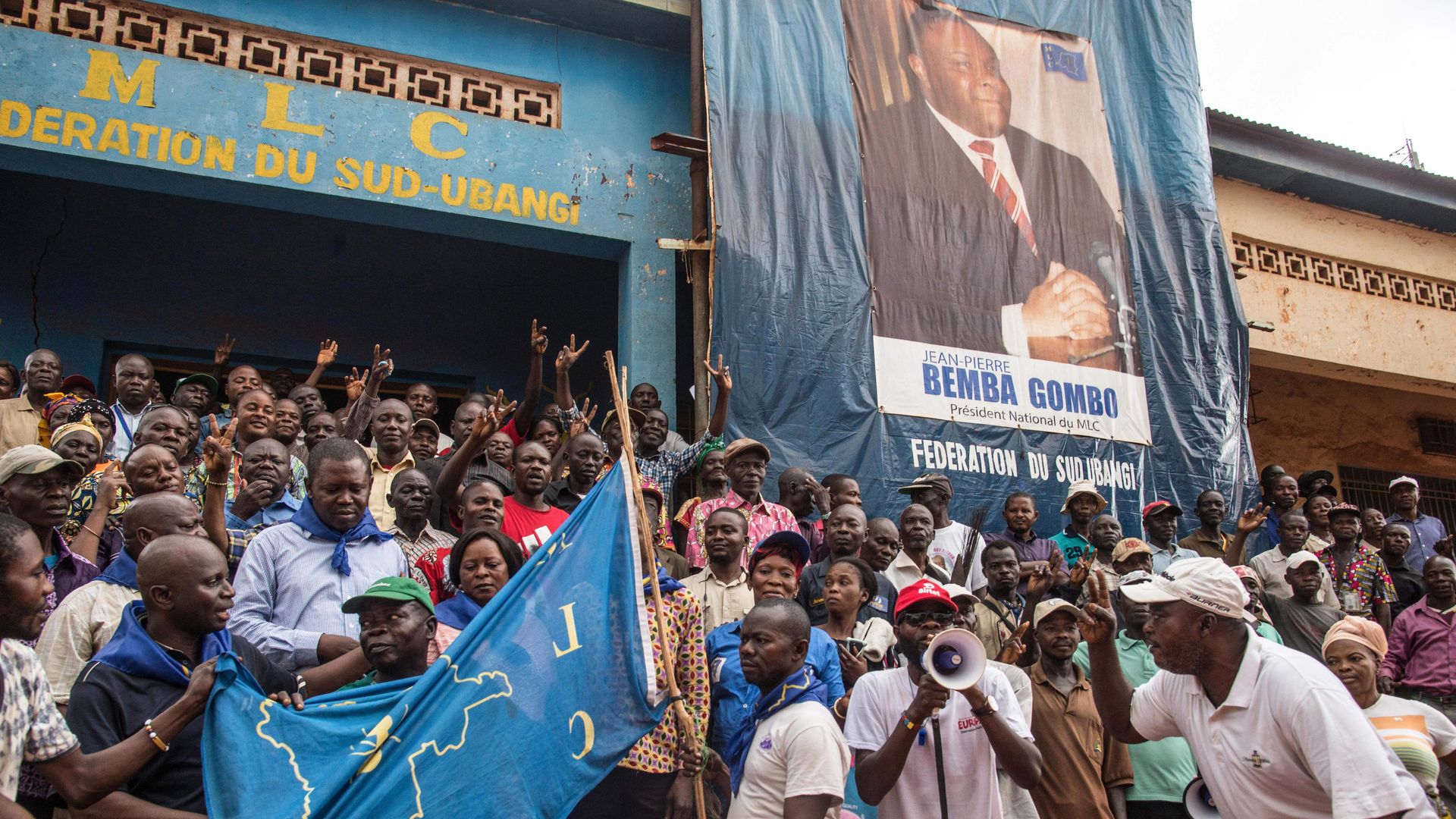 After a will-he-or-won't-he saga that dragged on for years, Democratic Republic of Congo President Joseph Kabila will not contest December's election, a spokesman announced yesterday.
Why it matters: Still just 47, Kabila has been in power since the assassination of his father 17 years ago. He is constitutionally barred from seeking another term, but it was far from clear that would stop him, particularly after two years of election delays. His coalition will be represented by Emmanuel Ramazani Shadary, a former interior minister seen as a Kabila loyalist.
In the DRC, which as the Economist points out "has never had a peaceful transition of power," every election carries the risk of war. Sub-Saharan Africa's largest country by area and third-largest by population, it has faced persistent armed conflict and is now confronting a new Ebola outbreak.
Jean-Pierre Bemba, a former rebel leader convicted of war crimes (the conviction was recently overturned) is running. Moïse Katumbi, a Kabila ally-turned-foe now barred from entering the country, is not.
Corneille Nangaa, president of the DRC's independent electoral commission, told me in June that the elections will go ahead on schedule, despite huge logistical challenges. He also gave a warning:
"No one has ever asked what role the army and the security services will play. They are people who believe strongly in Kabila. How are they going to behave when Kabila says he's not a candidate?"
Raymond Tshibanda, the DRC's special envoy to the U.S., told me something similar: "There might be people who will be afraid to hear tomorrow that Kabila will not be president anymore."
4. Africa roundup: Bad news first
1. Zimbabwe: A prominent opposition politician who had tried to flee the country has been arrested and charged with inciting violence in the wake of last week's disputed election. The move is sparking fears of a wider crackdown.
John Campbell of the Council on Foreign Relations predicts for Axios Expert Voices that "a bout of violence and intimidation" will result in "a balance of power and wealth" between the president and opposition leader that does little to advance democracy.
2. The Gambia: A year after Yahya Jammeh's long and dictatorial regime came to an end, two-thirds of people from the small, impoverished west African country say their lives are improving. That's the highest percentage in the region, according to Gallup.
5. Latin America: Colombian headaches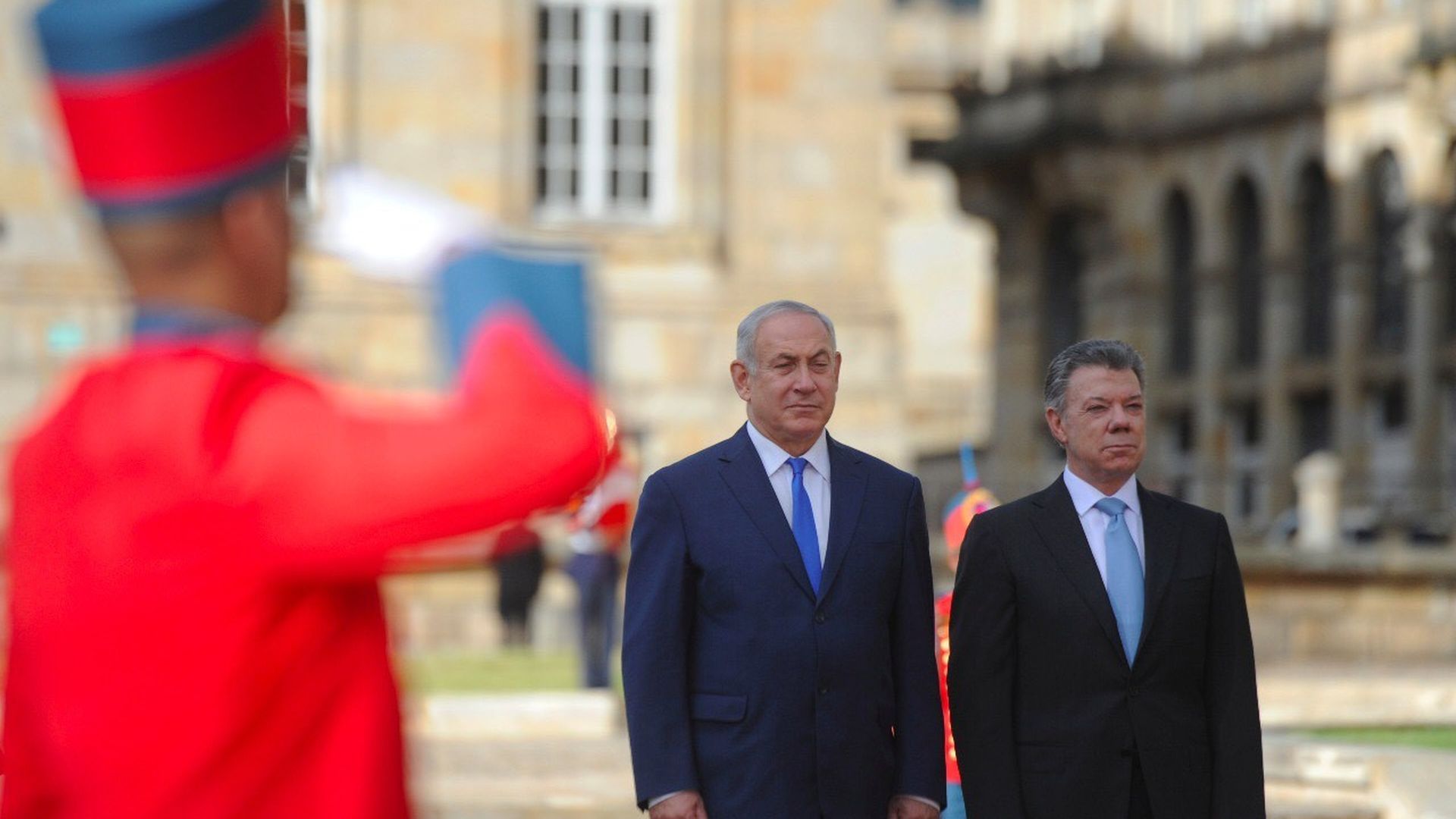 Colombian President Ivan Duque took office Monday with a full in-tray, as Daniel
Erikson of the Penn Biden Center describes for Axios Expert Voices, having to confront a sputtering economy, divisive peace process and rising cocaine production.
But as Axios contributor Barak Ravid reports, he's now facing the fury of an ally:
Colombia's outgoing President Juan Manuel Santos secretly decided to recognize Palestine as a sovereign state before leaving office. Israel, a longtime ally, was kept in the dark and is now furious.
Rumors about Santos' intention reached Israeli diplomats several weeks ago. They consulted officials in the outgoing and incoming governments, and both denied such a move was coming.
But here's the catch: The outgoing foreign minister said in an interview last night that the outgoing government got the green light from Duque's team before making the move. Israel is demanding Duque reverse the decision.
Go deeper: Read Barak's full report.
Worth noting: Argentina abortion bill fails
Argentina's Senate this morning narrowly rejected a bill that would have legalized abortion. The proposal generated intense debate in Argentina, the home country of Pope Francis, and was closely watched around the region.
6. Why Saudi Arabia is lashing out at Canada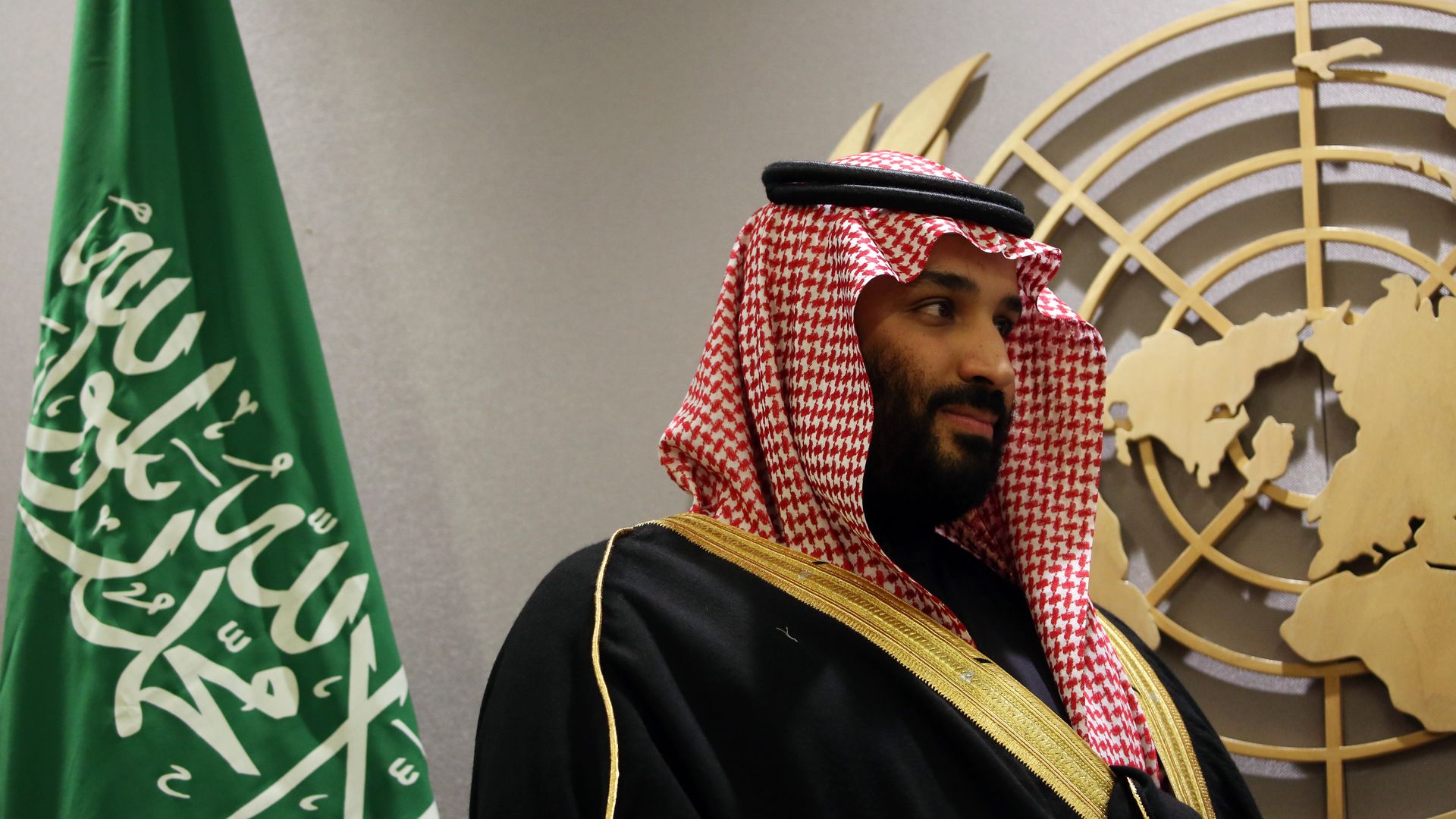 In recent days, Saudi Arabia has thrown a fit over Canada's call for the release of recently jailed activist Samar Badawi, an outspoken champion of women's rights. Eurasia Group's Alex Kliment explains why in the latest Signal newsletter:
First, there's a domestic angle. Saudi Arabia's young Crown Prince Mohamed Bin Salman is liberalizing Saudi society as part of a broader bid to attract foreign investment and reduce his country's dependence on oil revenues. 
But as part of that plan, he's crushed dissent to minimize challenges from rival princes or from conservative circles who hate what he's up to. This, for example, explains why Prince Mohamed sees no contradiction in allowing women to drive while also arresting the women who have campaigned for allowing women to drive. 
By lashing out at Canada — a country big enough to matter, but small enough not to risk any serious fallout — he is sending a signal: external criticism is now just as off-limits as internal criticism. 
Second, there's an external angle: the Trump effect. Just to be clear, the U.S. has never — under any administration — really put the screws to Saudi Arabia over human rights. But no modern U.S. President has been as unapologetically uninterested in human rights issues as Donald Trump. 
At the same time, Trump has signaled he is firmly in Saudi Arabia's corner when it comes to the Kingdom's key foreign policy objective, which is to crush Iran. Where Obama's embrace of the Arab Spring and the Islamic Republic raised fears in Riyadh, Trump has set the House of Saud at ease. 
What to watch: Will Trump intervene on behalf of "very weak and dishonest" Justin Trudeau? Doubtful. And while Ottawa and Riyadh will probably eventually work this all out, other authoritarians will surely take notice that on Trump's watch there's room to be tougher at home and pricklier abroad.
7. Stories we're watching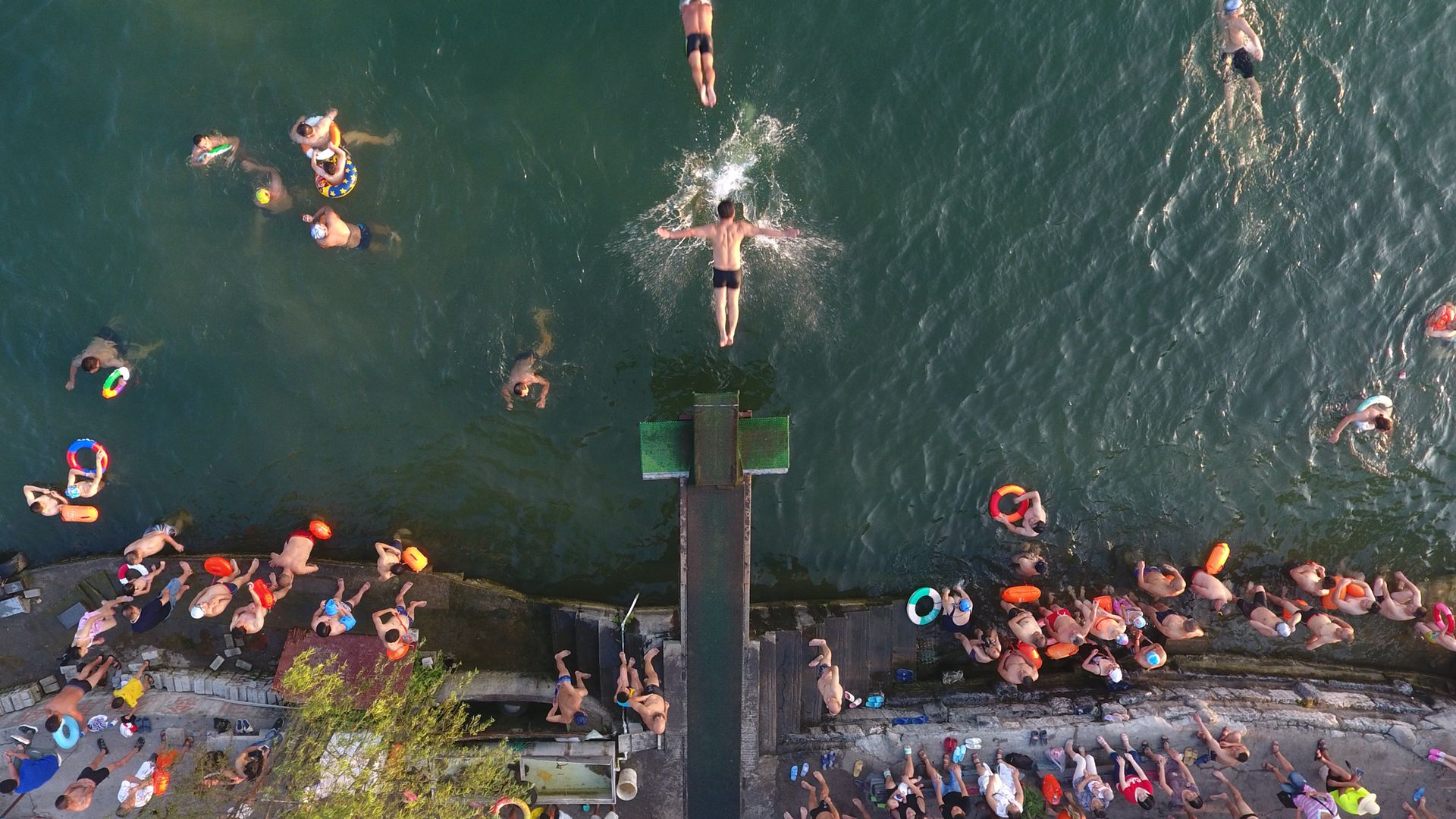 Quoted:
"There is an unresolved territorial conflict ... and would they bring such a country into the military alliance? Do they understand the possible implications? It could provoke a horrible conflict."
— Russian Prime Minister Dmitry Medvedev
on the prospect of Georgia joining NATO
Thanks for stopping by — see you Monday evening!