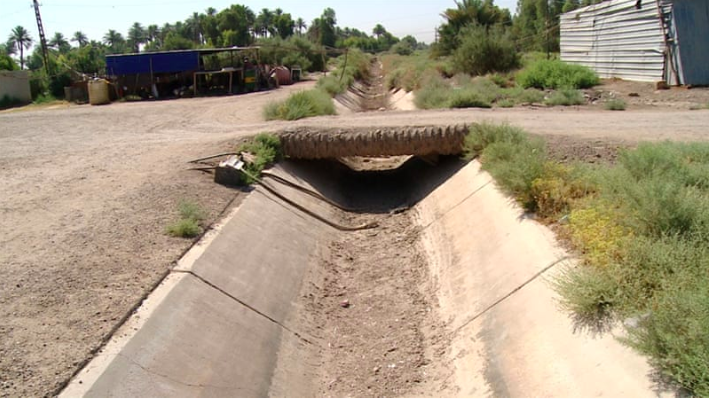 Iraq's agricultural and farming sectors have suffered by a prolonged reduction of water levels in rivers Photo: Arwa Ibrahim/Al Jazeera
Radwaniya, Iraq — The Tigris today is far shallower than it was a year ago, and for farmers in Iraq, that's a catastrophe. 
Why it matters: Increasingly erratic rainfall across the region, along with the construction of dams in upstream Turkey and Iran, have all reduced the amount of water flowing in the key rivers of the Tigris and Euphrates by at least 50% in recent decades, according to Iraqi government officials. Abdel Rahman al-Mashhadani, an economic expert, says a large number of people have migrated from rural areas to the cities as a result of the water shortages. "Our urban areas are imploding and unemployment is on the rise," he says.