Welcome back to Axios World. We've got 1,636 words (6 minutes) for your reading pleasure this evening.
Thanks for joining me! Please tell your friends and colleagues to sign up, and I'd love your tips and feedback:

[email protected]

. 
1 big thing: Trudeau back under a cloud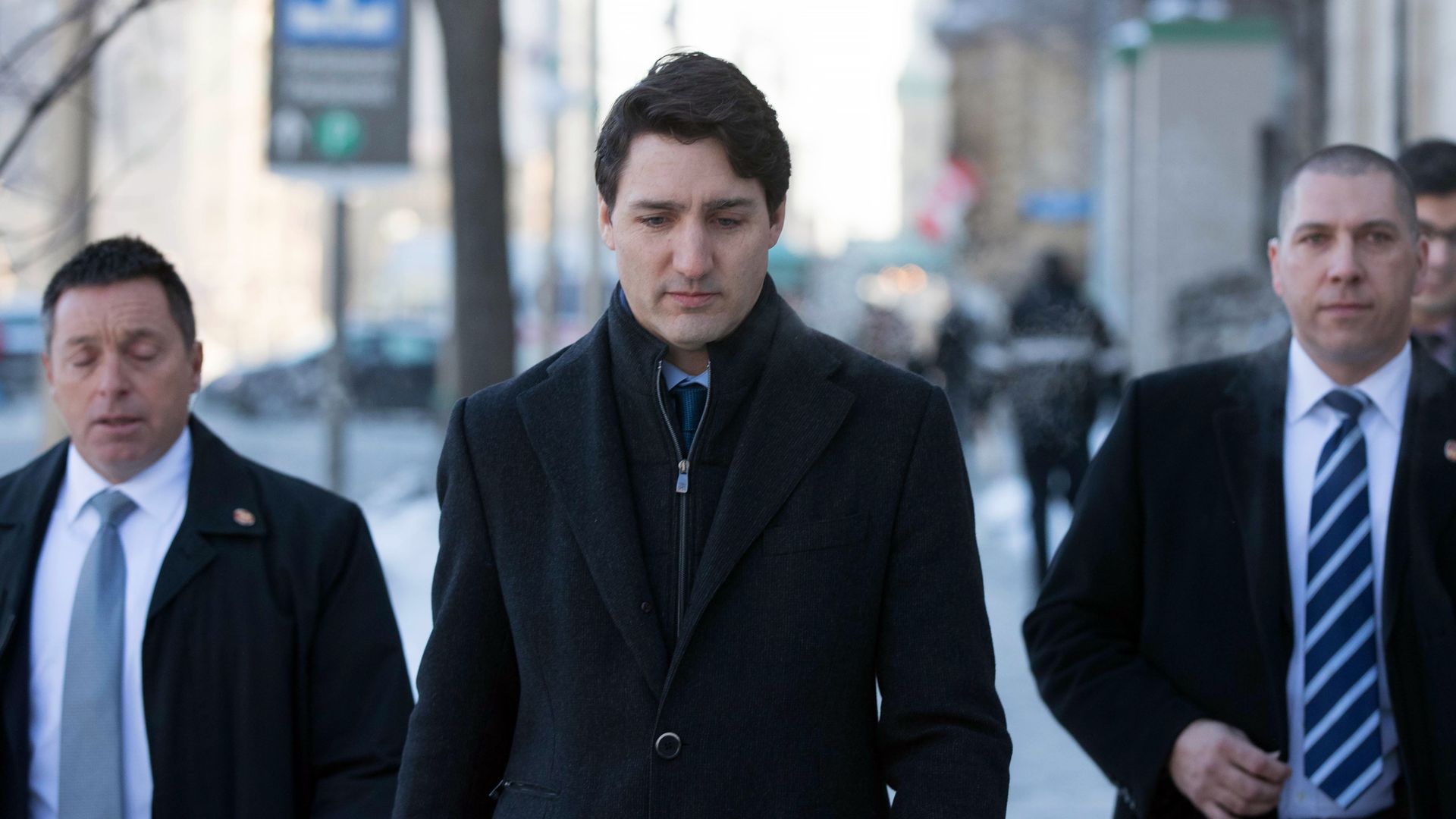 Prime Minister Justin Trudeau of Canada got some bad news at a very bad time.
The big picture: Trudeau was already in danger of losing October's general election — polls show his Liberals in a dead heat with the Conservatives. Yesterday, the biggest scandal of his tenure burst back into the spotlight.
Flashback: The scandal began in February with a Globe and Mail report that Trudeau's aides pressured Canada's former attorney general to cut a deal with SNC-Lavalin. The engineering giant faced corruption charges over past dealings with the Gadhafi regime in Libya.
The minister in question, Jody Wilson-Raybould, had been demoted and later resigned. More resignations followed the news. The ensuing uproar was disastrous for Trudeau's reputation, but slowly faded to the background.
That was until Canada's ethics commissioner ruled yesterday that Trudeau violated ethics regulations by intervening in the case.
Trudeau insists that he was merely "standing up for Canadians' jobs." It's true that many were at stake; if convicted, SNC-Lavalin would have been banned from government contracts for 10 years.
But that argument didn't convince voters back in February, when the Liberals "lost about 10–12 points almost overnight," says Darrell Bricker of Ipsos Public Affairs.
Why it matters: Bricker says the SNC-Lavalin affair is now the dominant issue in a campaign that will ultimately be a referendum on Trudeau.
"The No. 1 asset that the Liberals have going for them is Justin Trudeau. He is their brand. It's not a great place to be starting an election campaign from."
The flipside: Trudeau's main opponent, former parliamentary speaker Andrew Scheer, is hoping to capitalize. He called Trudeau's actions "unforgivable."
Scheer cuts a low profile. While his proposals so far have been relatively moderate, Bricker says, "there's a lack of awareness about who he is or what he stands for."
"The narrative the Liberals are pushing hard is that he becomes 'Trump North,' or more accurately Doug Ford at the federal level." Ford is the populist, right-wing, and deeply controversial premier of Ontario.
What to watch: While Scheer's political identity is still taking shape, Trudeau's has been called into question.
"If there's a word that describes the last 4 years and Justin Trudeau's performance, I think generally that would be 'disappointment,'" Bricker says.
The big question, Bricker continues, is whether the scandal is already "factored in" for voters. If so, Trudeau's skills as a campaigner put him in a strong position to win. If not, "he's in really big trouble."
The bottom line: Bricker says the rock star image — magazine covers, viral videos — that Trudeau projects globally was embraced by Canadians 4 years ago. Now, many view him as out of touch or unserious.
"The picture is the same. He's always done the same thing. What's changed is how people look at him now."
2. Today's headlines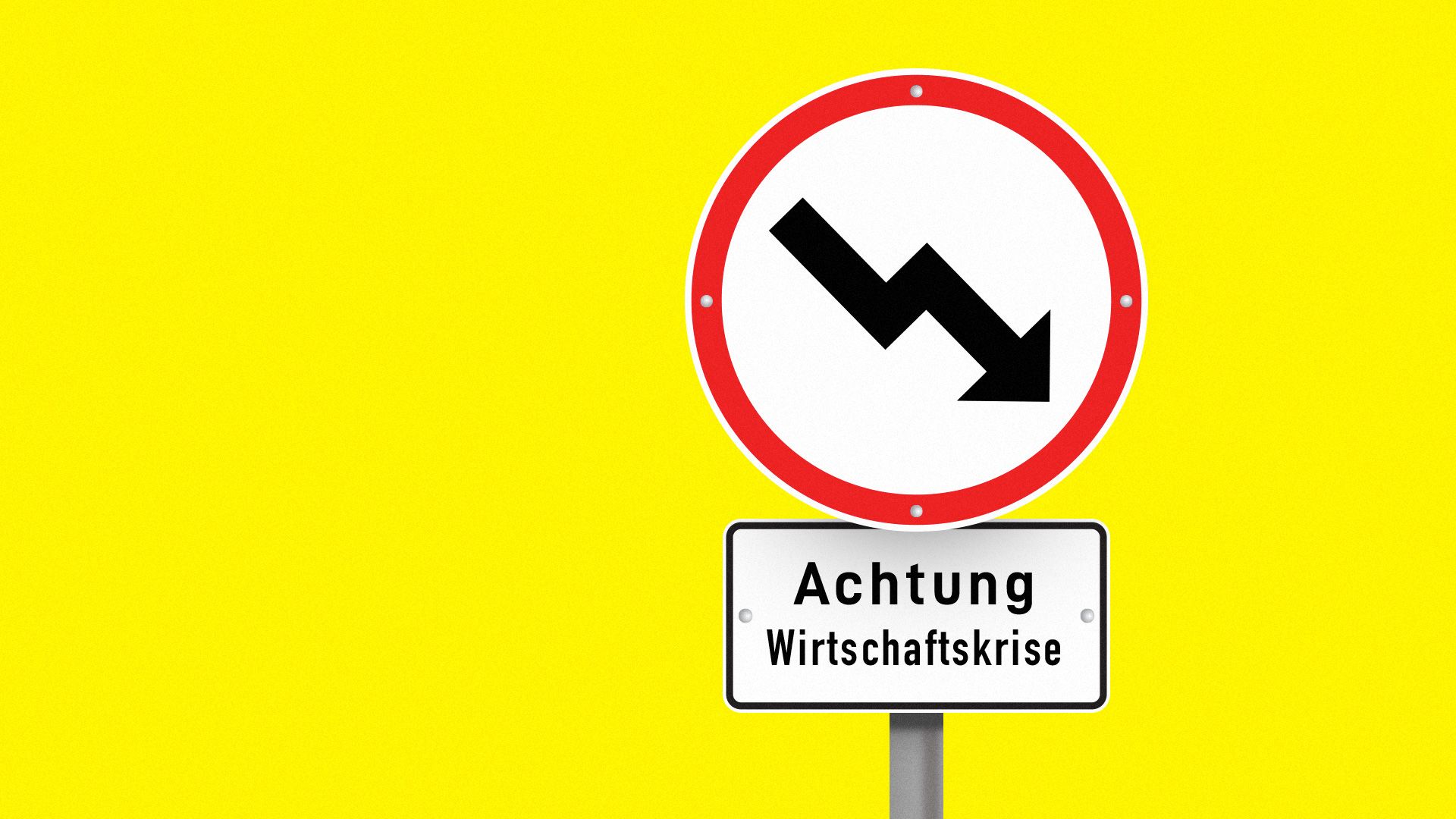 1. Prime Minister Benjamin Netanyahu today switched gears, under pressure from President Trump, and banned Reps. Ilhan Omar (D-Minn.) and Rashida Tlaib (D-Mich.) from entering Israel over their support for the BDS movement to boycott Israel.
Netanyahu issued a statement claiming that the "sole purpose" of the congresswomen's trip was "to strengthen the boycott and delegitimize Israel."
Why it matters: This is an unprecedented moment that's deepening a split with the Democratic Party and could damage the long-term U.S.-Israel relationship, Axios contributor Barak Ravid writes.
Between the lines: "A month ago when Netanyahu decided to allow Omar and Tlaib into the country they already supported BDS and he knew it back then. There is only one reason for Netanyahu's backtracking today — the pressure from Donald Trump," Barak notes.
2. Rumblings of recession are everywhere today, including in Trump's tweets, but Axios' Dion Rabouin writes that the real warning about the global economy's dire health comes from Europe:
Germany is being decimated by the global downturn in manufacturing and trade that has weighed extensively on major exporting countries. The downturn is likely coming for other economies as well, experts say.
"Germany is a more export-oriented economy than even China, so in some respects it's the canary in the coal mine," Milton Ezrati, chief economist at Vested, told Dion.
3. In a last-minute intervention, the U.S. Justice Department attempted to keep an oil tanker that was seized by British marines 6 weeks ago off Gibraltar from being returned to Iran.
Gibraltar, a U.K. territory, nonetheless ordered the ship released after receiving assurances it would not be used to transport oil to Syria.
The seizure of the ship prompted a crisis between the U.K. and Iran, which later seized a U.K.-flagged tanker. That standoff may now be easing.
3. Europe: Blocking Boris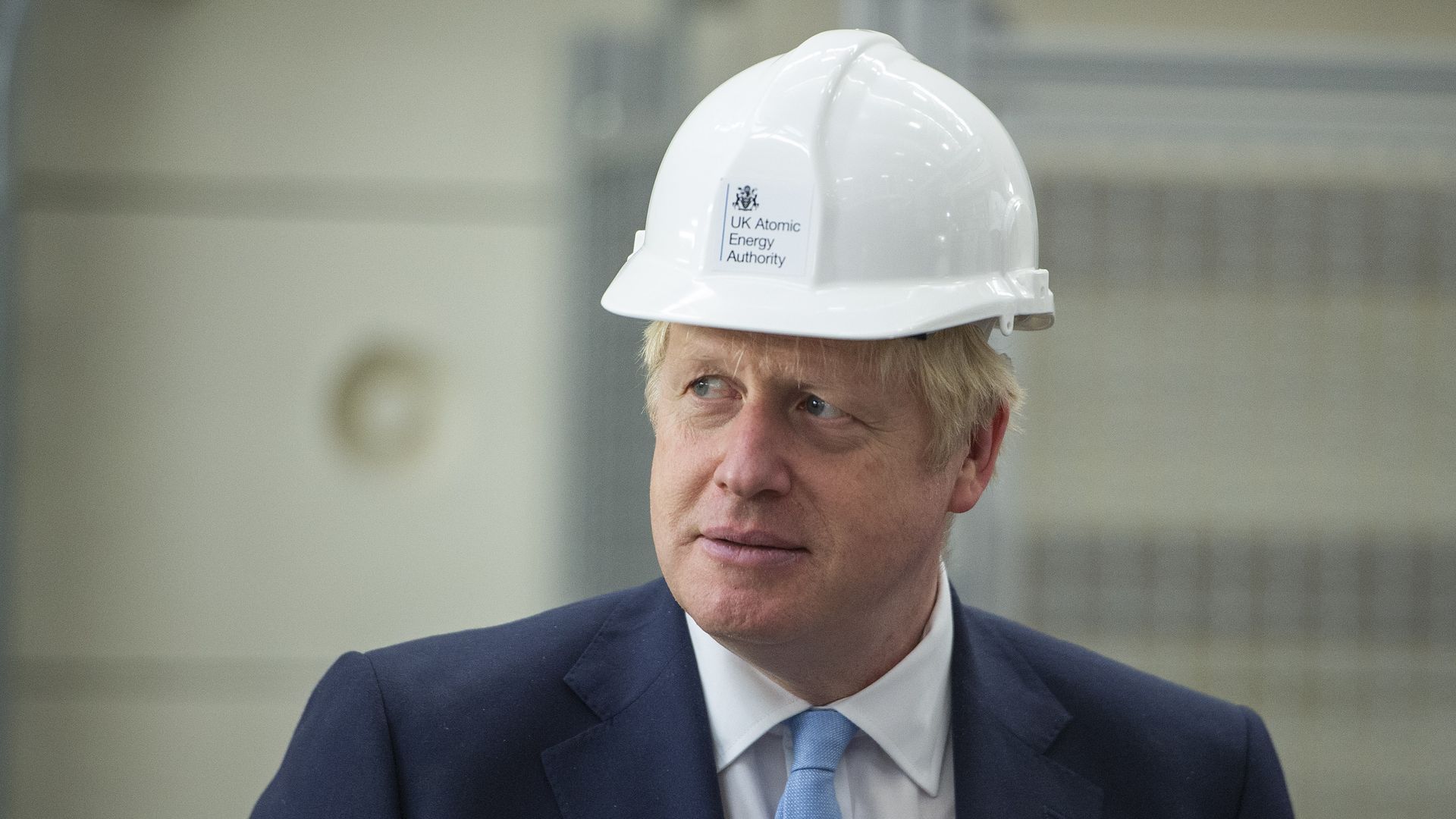 Three weeks into his premiership, Boris Johnson appears hellbent on fulfilling the promise that paved his path to Downing Street: delivering Brexit on Oct. 31, "do or die," Axios' Zach Basu writes:
There is no parliamentary majority for a no-deal Brexit, which carries potential consequences ranging from recession to drug shortages to the slaughter of millions of sheep.
That has Parliament, which returns from recess on Sept. 3, plotting ways to stop Johnson and the runaway Brexit train.
Option 1 is legislation forcing the government to seek another extension from the EU. But with no amendable Brexit bills on the agenda, MPs don't have a clear mechanism to pass binding legislation.
Johnson's top adviser, Dominic Cummings, has also suggested Johnson could suspend Parliament to get Brexit over the line.
House of Commons Speaker John Bercow said he'll fight such a move with "every bone in my body."
Option 2 is a vote of no-confidence brought by Labour leader Jeremy Corbyn, which would give MPs 14 days to form a caretaker government.
There might be a majority for a so-called "government of national unity" — if not for the contempt many MPs have for Corbyn.
Even if there were a majority, the Machiavellian Cummings has suggested Johnson isn't legally required to resign after losing a no-confidence vote, and he would instead hold a "people vs. politicians" general election — after Brexit on Oct. 31.
That leads us to Option 3: The 93-year-old, historically apolitical Queen Elizabeth II is the only person with the absolute authority to sack Johnson and stop a no-deal.
A royal intervention would be dramatic (and a boon for Netflix as it launches season 3 of The Crown), but it's highly unlikely.
4. Hong Kong: Waiting for a collision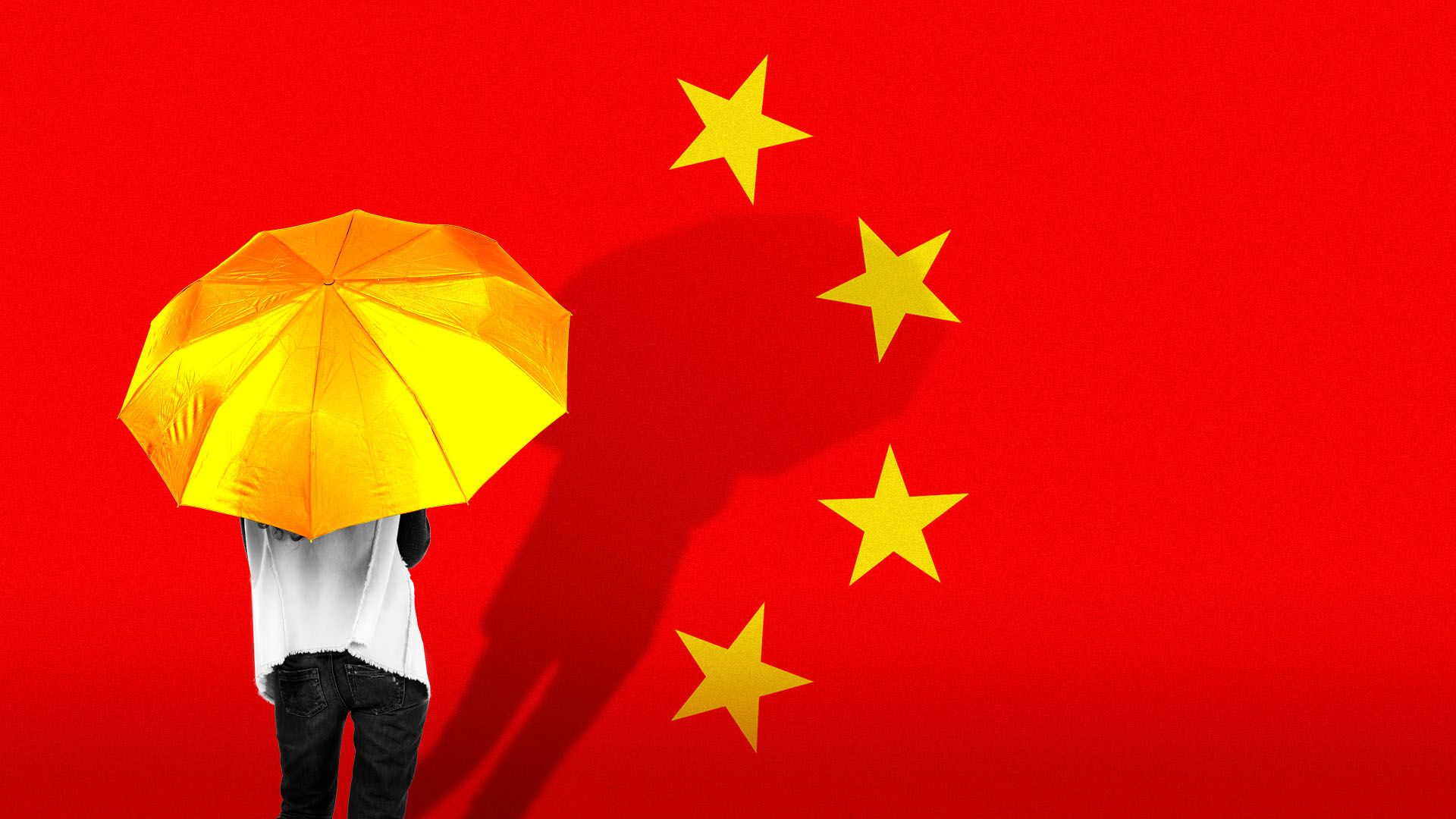 Images of Chinese paramilitary police massing near Hong Kong have led to fears of an impending crackdown on pro-democracy protesters.
The state-controlled Global Times tabloid declared tonight that Beijing has a clear right to "forcefully intervene." Chinese officials claim the protests contain "sprouts of terrorism" and the "black hand" of foreign intervention.
"They're certainly putting down rhetorical markers that would justify a heavy-handed intervention," says Dan Kliman of the Center for a New American Security.
For now, China's message is that it's up to local authorities to quash the unrest.
"Leaders in Beijing worry that a triumphant protest movement in Hong Kong could embolden calls on the mainland for freedom of expression and the rights to assemble and strike," Richard Haass, president of the Council on Foreign Relations, writes for Axios Expert Voices.
"The biggest risk is for Xi himself," Kliman says. "If he shows himself unable to manage a protest in Hong Kong, it could potentially be useful ammunition for his critics. For that reason alone, Xi can't let this fester indefinitely."
"Letting things run will hurt the Hong Kong economy but may not have a sudden effect on markets. Cracking down could set off market crashes in Hong Kong and Asia, if not throughout the world," emails Bill Bishop of Sinocism.
Go deeper:
5. Africa: Changes at the top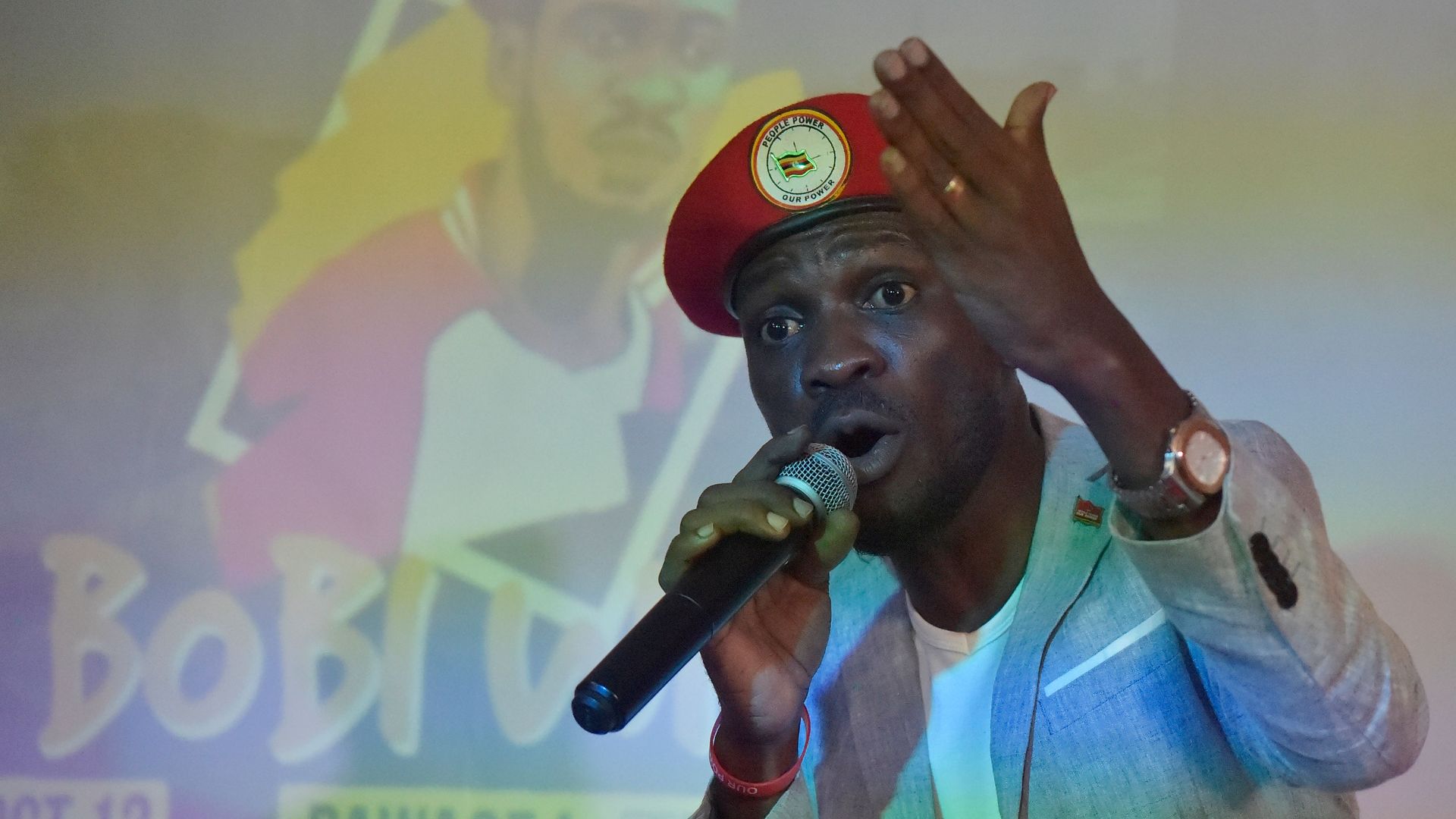 1. A striking stat from Jon Temin, Africa director for Freedom House, speaking this week at the Brookings Institution:
From 2010 to 2014, there were 9 cases of leadership changing hands in African countries.
Since 2015, there have been 26 such cases. In more than half of those, the opposition took power.
2. Zimbabwe was the only country in which power changed hands through a coup in that period. But things remain bleak under President Emmerson Mnangagwa.
6 leading political activists were abducted late at night and beaten by unidentified assailants ahead of a planned protest against the government tomorrow.
Mnangagwa "pointed a finger at disgruntled former members of [Robert] Mugabe's government, saying they were determined to soil Mnangagwa's reputation," Reuters reports.
3. Two governments intent on remaining in power turned to Chinese telecom giant Huawei for help spying on their opponents, WSJ reports.
Huawei engineers working in Uganda used spyware to infiltrate opposition leader Bobi Wine's WhatsApp.
In Zambia, Huawei technicians "helped the government access the phones and Facebook pages of a team of opposition bloggers."
6. What I'm reading: What drives Duterte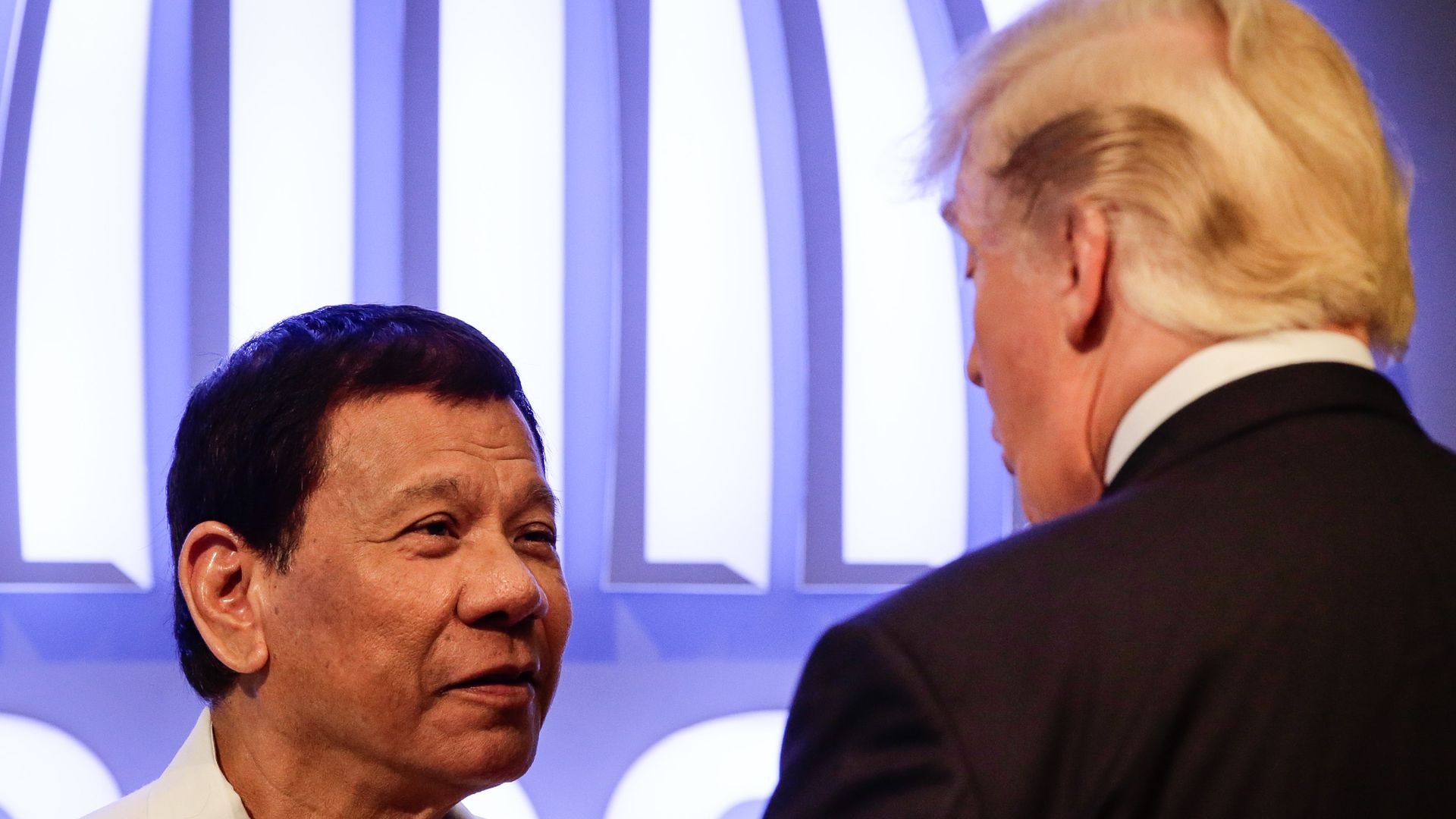 Sheila Coronel describes Rodrigo Duterte in a new Foreign Affairs profile as a "controlling patriarch" — first for 22 years as mayor of Davao ("imagine Singapore with thugs instead of technocrats") and now as president of the Philippines.
"Duterte's politics are defined by his gut, his experience, and his friends. He didn't promise Filipinos a statesman. He offered them Duterte, Punisher of Criminals, Avenger of Filipinos' Wounded Pride, a man who would also build roads, fix traffic, and get things moving in their gridlocked democracy."
Duterte has a staggering 80% approval rating and is beloved by the "aspiring middle class." The "disposable poor" fare worse, Coronel writes. Many have been killed in his brutal drug war.
"Duterte is not an ideologue. His rants against imperialist elites in Manila and the United States and his overtures to China and Russia are driven not by ideology but by emotion."
What to watch: "His illiberalism may be less enduring, as he is bereft of a movement, party, or ideology that will carry on his legacy. He has coyly hinted at his daughter Sara ... as a possible successor. ... For the time being, it's only Duterte's dark charisma that holds the country in thrall."
Bonus: How's this for a lede?
"In his final year in law school at a Catholic men's college in Manila, Rodrigo Duterte shot a classmate who made fun of his thick accent."
7. Stories we're watching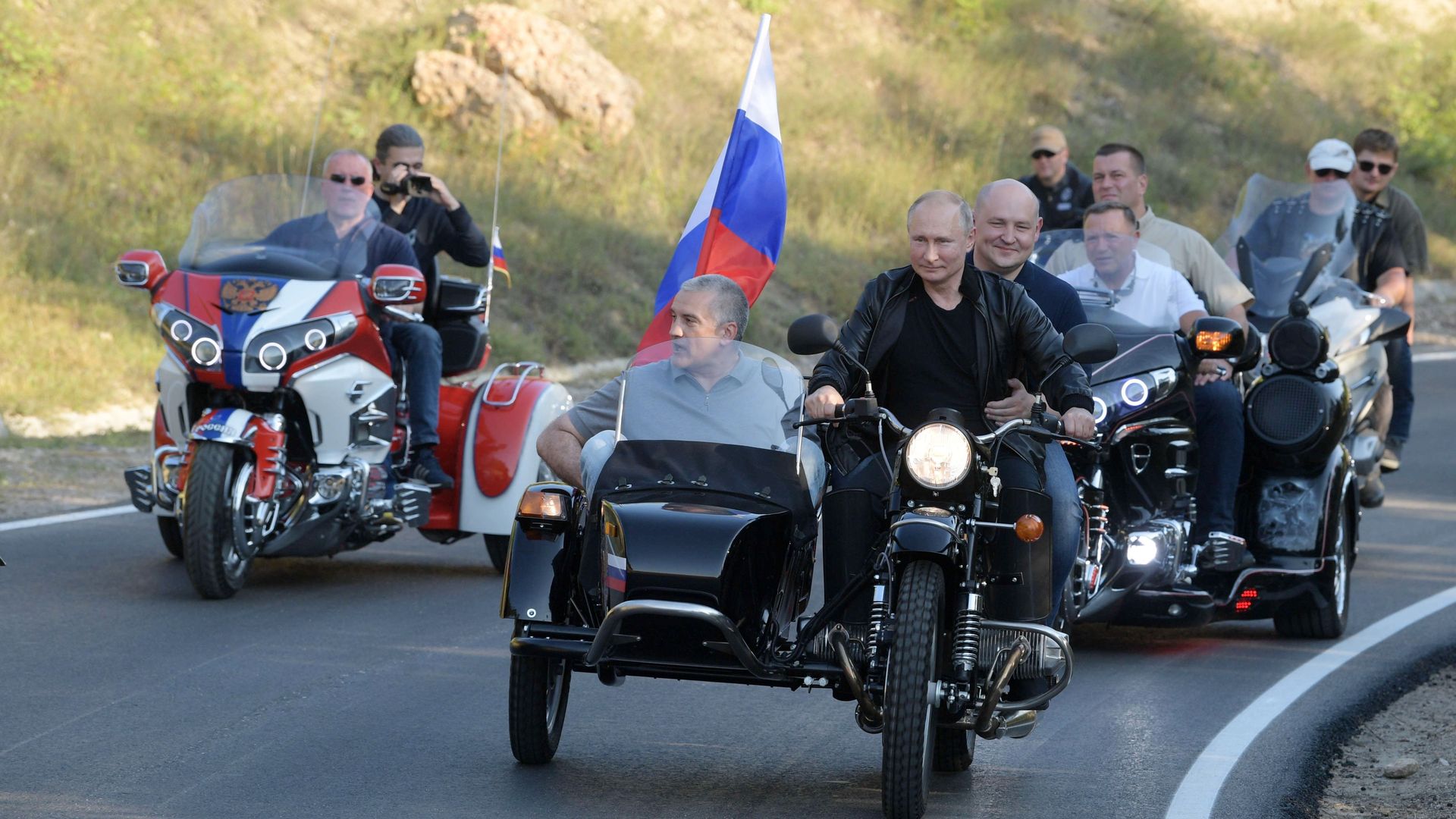 Quoted:
"Typhoon Lekima has left the entire province dead, seven people are missing."
— A push alert from Chinese internet giant Tencent. The province in question, Shandong, has 99 million residents. Tencent later revised the death toll to 5 and apologized for the "editorial error."
Thanks for reading — have a wonderful weekend!