Axios What's Next
January 10, 2022
Good Monday morning! Today, Erica Pandey dives into what stores are doing to get through the pandemic-era labor shortage. Some of their strategies may surprise you.
Plus, scroll down to read about how people think their cities will change — and get "smarter" — in the future.
Here's a cool thing: See a list of all the emojis to scale! (H/T: Morning Brew).
Today's Smart Brevity count: 1,203 words ... 4.5 minutes.
1 big thing: Main Street without workers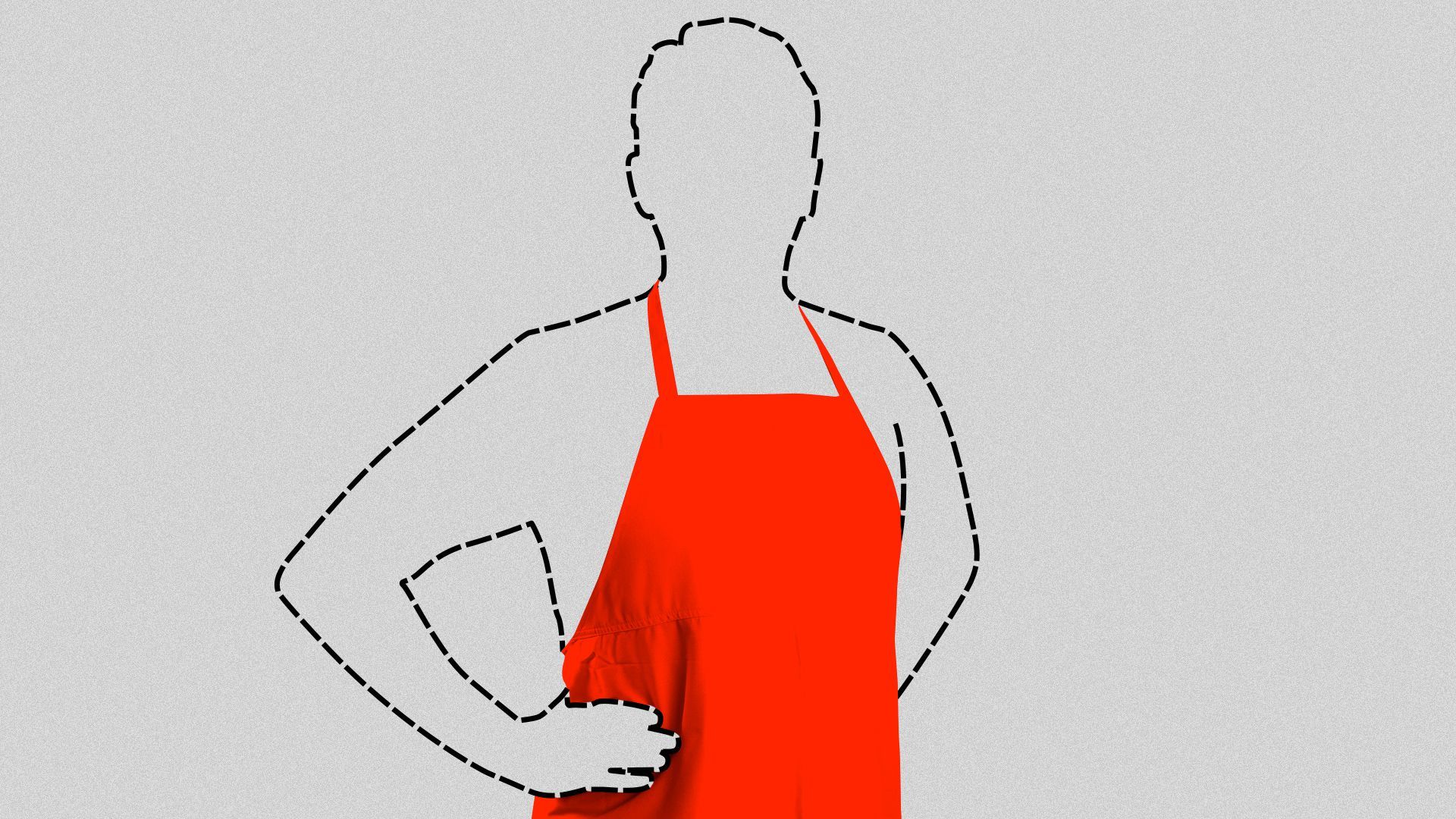 As labor grows scarcer and pricier, stores are turning to cashier-less checkout to stay in business, Erica writes.
Why it matters: Businesses increasingly face the almost unheard-of predicament of figuring out how to keep their doors open with fewer — or no — employees.
What's happening: The number of people who want a job isn't rising very fast, Axios' Courtenay Brown and Neil Irwin report. The share of adults in the labor force remains 1.5 percentage points below pre-pandemic levels.
And when it comes to in-person service jobs on Main Street, COVID-19 outbreaks can quickly exacerbate the worker shortage.
As a result, stores are looking for new ways to navigate the shortage.
Automation: New technology can take the place of some workers on Main Street. But "once a job is automated, it's pretty hard to turn back," Casey Warman, an economist at Dalhousie University in Nova Scotia, Canada, tells the New York Times about pandemic-era technological shifts.
Amazon has had success with its cashier-less Go convenience stores, and the retail behemoth is even taking that model to full-size grocery stores.
In addition to Amazon, there are startups like Standard Cognition that will outfit any small store with AI-powered checkout.
While some bigger chains put 100 to 200 cameras in ceilings and along aisles to make cashierless work, Standard Cognition has a more digestible approach for mom-and-pops and does it with just 27, co-founder Michael Suswal tells Axios.
Self-service: Look for self-checkout to gain popularity as the labor shortage persists.
Retailers that didn't offer self-checkout before the pandemic — such as Kohl's and DSW — have embraced it because it reduces contact as well as the need for workers.
What's Next's own Joann Muller tells me one of her local grocery stores is entirely self-checkout.
Little City Books, a Hoboken, New Jersey, bookstore, tried an even more hands-off model during the pandemic: the honor system.
Little City, which opened in downtown Hoboken five years ago, opened its second uptown location in January 2020, then had to close it in March 2020 due to the pandemic, co-owner Kate Jacobs says.
"We realized that we could not afford to staff the uptown space with severely reduced foot traffic, browsing being the lifeblood of a bookstore," she says. "We decided to try a self-service shopping format, using Venmo, kind of like a roadside produce stand."
If customers see something they want to buy, they check the price, calculate the tax and then pay the store using Venmo.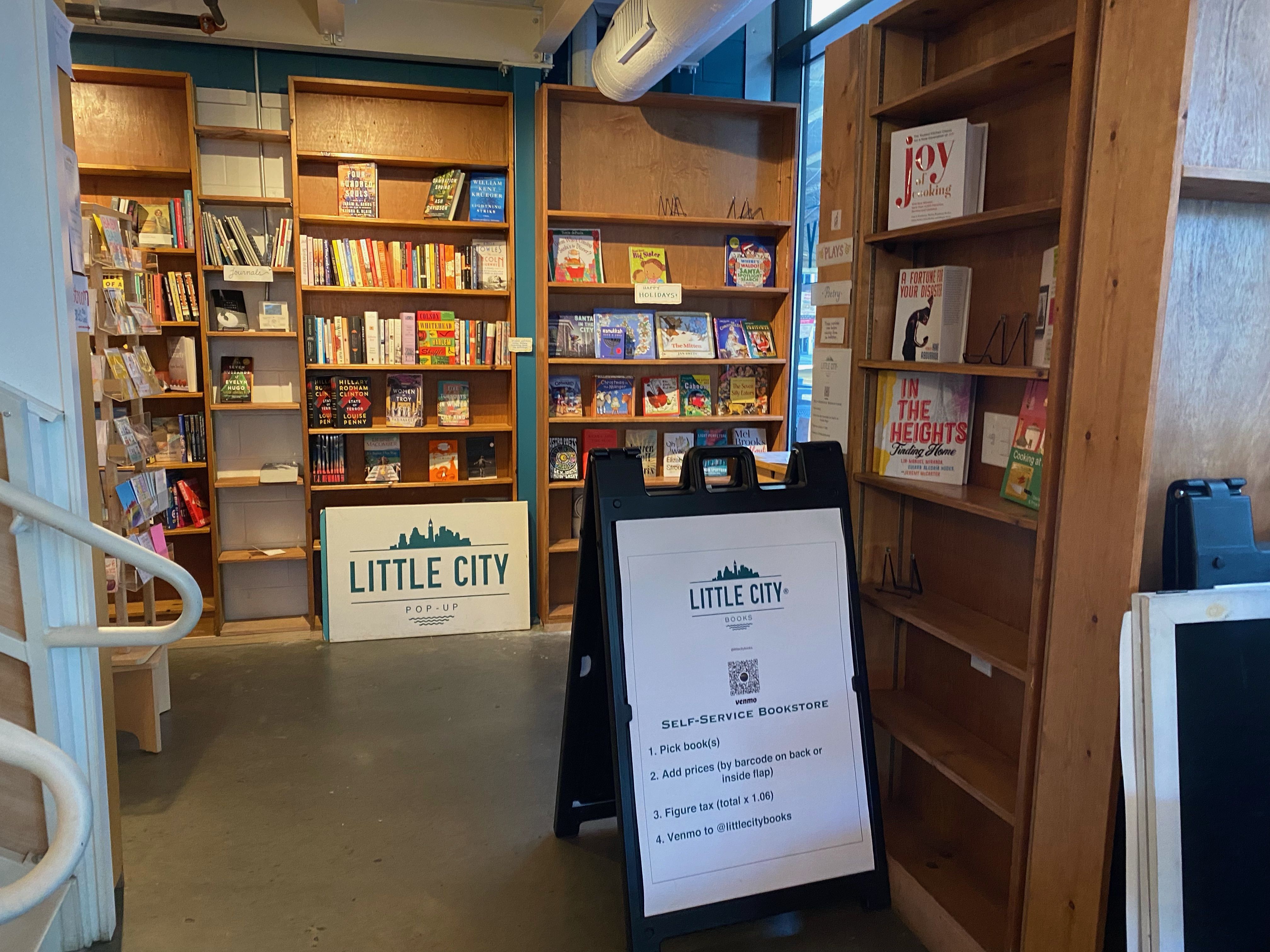 Little City's uptown location will be closing in February, but that's not because the self-service approach failed.
"The self-service model was remarkably successful," Jacobs says. "The space was largely respected by customers and we made a lot of Venmo sales. It was a fun trust exercise, just not enough volume to support the rent."
2. Predictions for the future of "smart cities"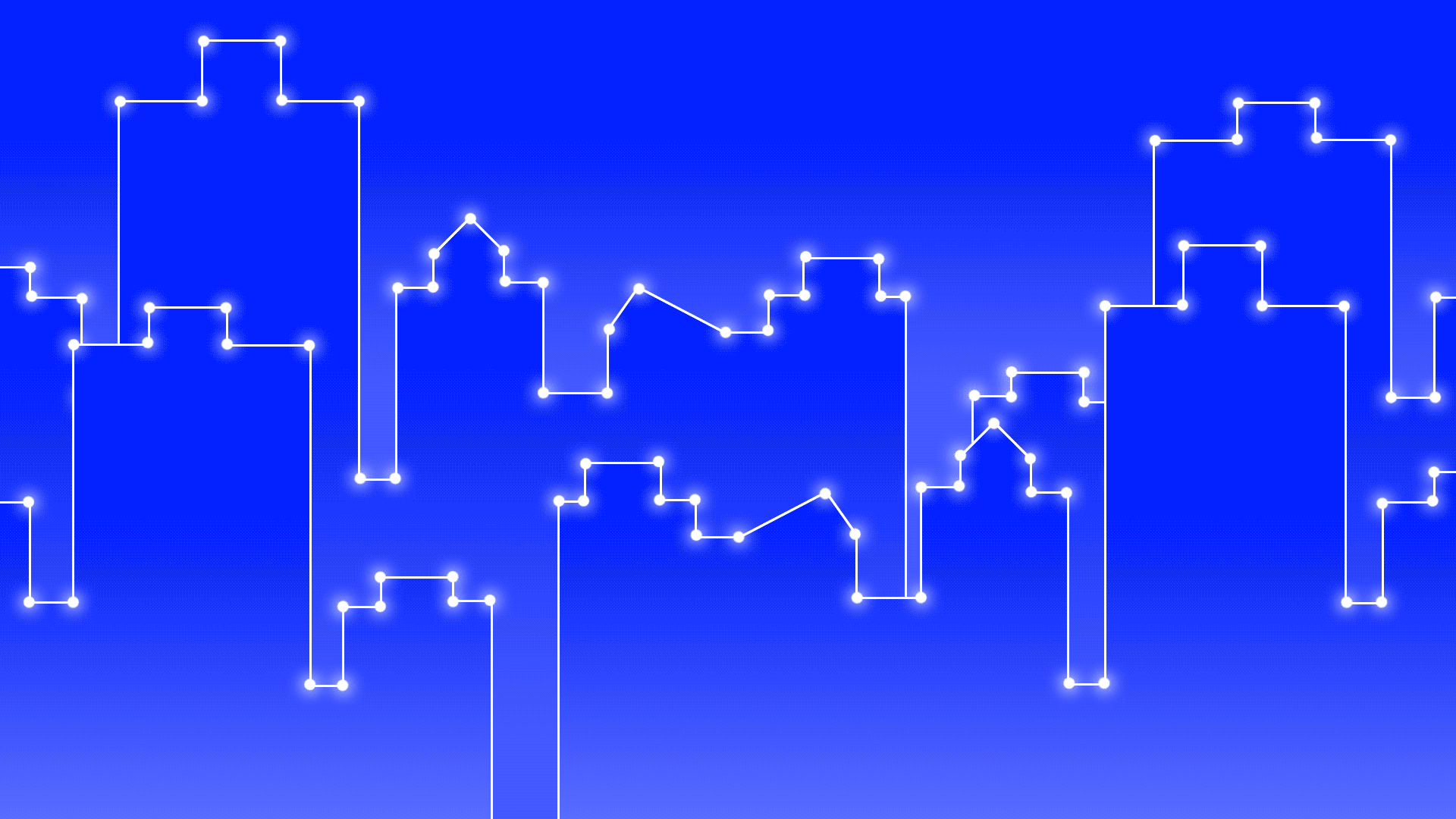 "Smart" cities — places where technology makes life easier for the people who live and work there — are rapidly becoming reality, but there's still lots of work to do, Jennifer A. Kingson writes.
A news site called Smart Cities Dive solicited predictions from readers and offered a list for 2022:
The EV charging infrastructure will grow, becoming more convenient and resilient.
The "digital divide" in data and technology will narrow, with high-speed internet becoming available to all city residents.
"Curb management solutions" will grow more popular, as the pileup of food and package deliveries threatens to overwhelm us.
Cities will make bolder climate commitments, like vowing to decarbonize buildings.
E-bikes and shared mobility will continue to advance, for environmental reasons and convenience.
What they're saying: Wireless power will become prevalent, Hatem Zeine, founder of a wireless power company called Ossia, predicted to Smart Cities Dive.
"Integrating wireless power into buildings and infrastructures will not only allow for reduced wiring and maintenance costs but will also enable consumers to power their smart homes and personal gadgets," Zeine said.
"IoT sensors in these devices could track important data such as air quality, temperature, consumption of resources, health and activities around the city, allowing for streamlined analysis and improvements to be made sooner."
3. NASA's next great telescope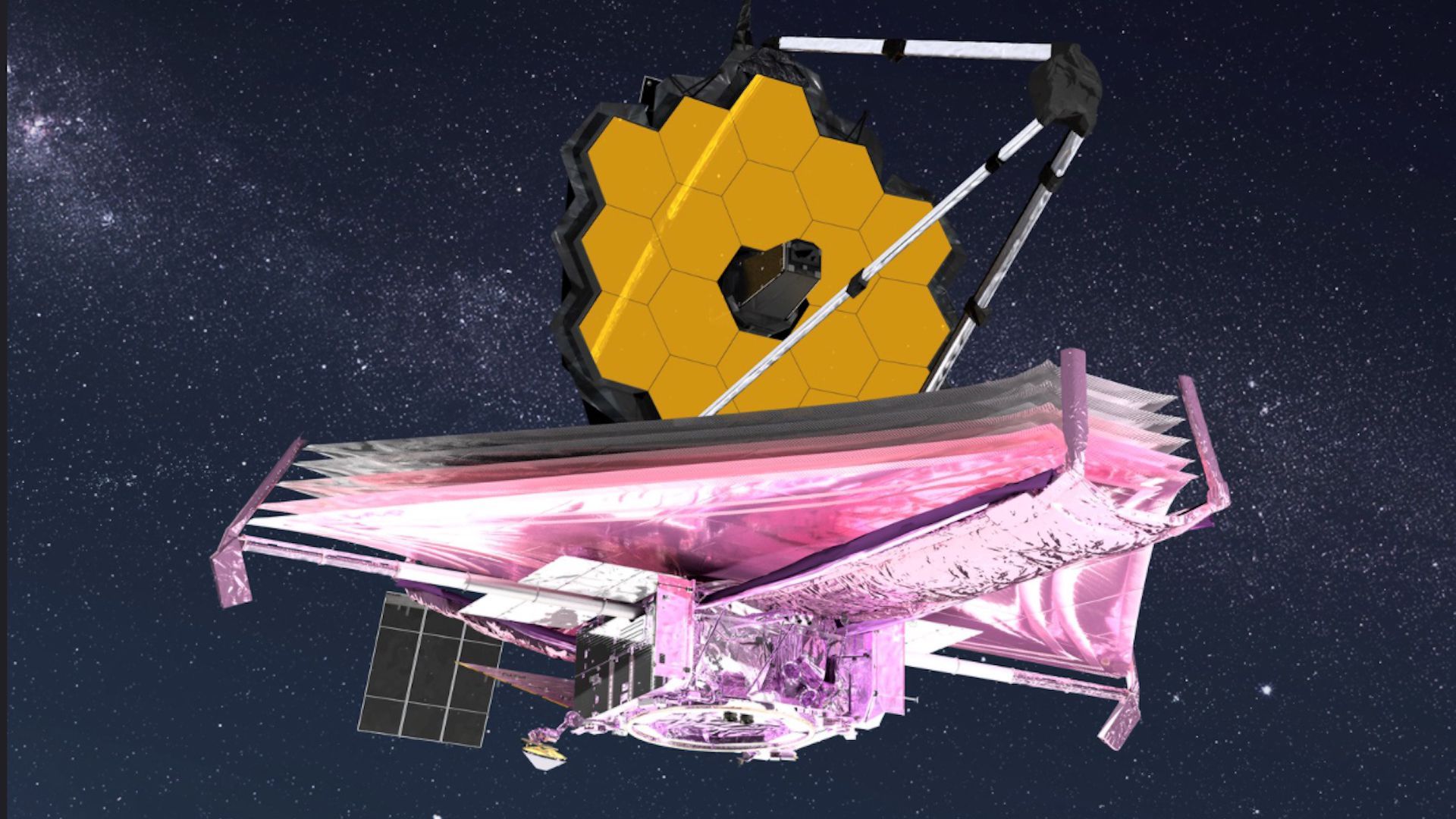 NASA's James Webb Space Telescope is fully deployed in space, paving the way for its groundbreaking science to come, Axios space reporter Miriam Kramer writes.
Why it matters: The $10 billion JWST is designed to peer into the atmospheres of distant alien worlds, capturing the light of some of the first galaxies and piecing together how stars evolve in clouds of dust.
What's happening: Engineers on Earth on Saturday unfurled the last segment of the telescope's large, gold-coated primary mirror, marking the final major step in the risky deployment process that began after the JWST's launch on Christmas Day.
"Today, NASA achieved another engineering milestone decades in the making. While the journey is not complete, I join the Webb team in breathing a little easier and imagining the future breakthroughs bound to inspire the world," NASA administrator Bill Nelson said in a statement.
What's next: The telescope is continuing on its way out to a point about 1 million miles from Earth where it will conduct its science.
4. Overcoming 5G's tree problem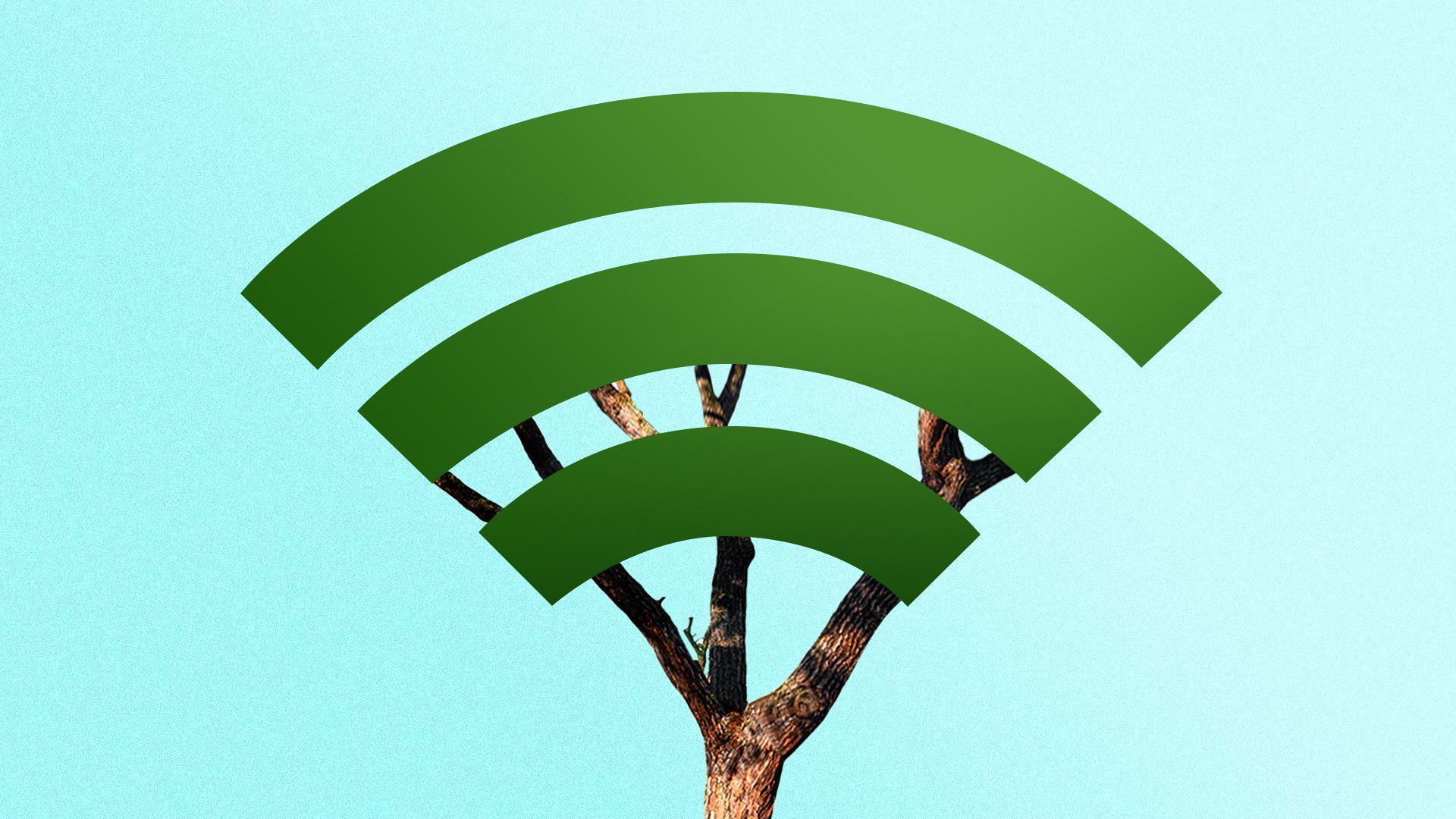 It's been long known that trees can slow down some 5G signals. A recent federal study aims to figure out just how much, in order to create more accurate signal strength prediction models, Margaret Harding McGill writes in Axios Login.
Why it matters: 5G has the potential to supercharge wireless networks, but its rollout has revealed a range of complex challenges.
What they found: Researchers at the National Institute of Standards and Technology measured the strength of signals that rely on the high-frequency millimeter wave spectrum through different types of trees during different seasons of the year.
Researchers have known that obstacles like foliage or even rain could reduce millimeter wave signal strength, but the NIST team wanted to more precisely measure the impact trees have.
The researchers conducted measurements on seven types of trees at their campus in Gaithersburg, Maryland.
As expected, the leafier the tree, the more strength the signal lost, Nada Golmie, chief of NIST's wireless networks division in the Communications Technology Laboratory, told Axios.
The research, which is part of an ongoing project, aims to provide more precise measurements of that signal loss, which Golmie says NIST is sharing to help make modeling more accurate.
5. Top cars in music videos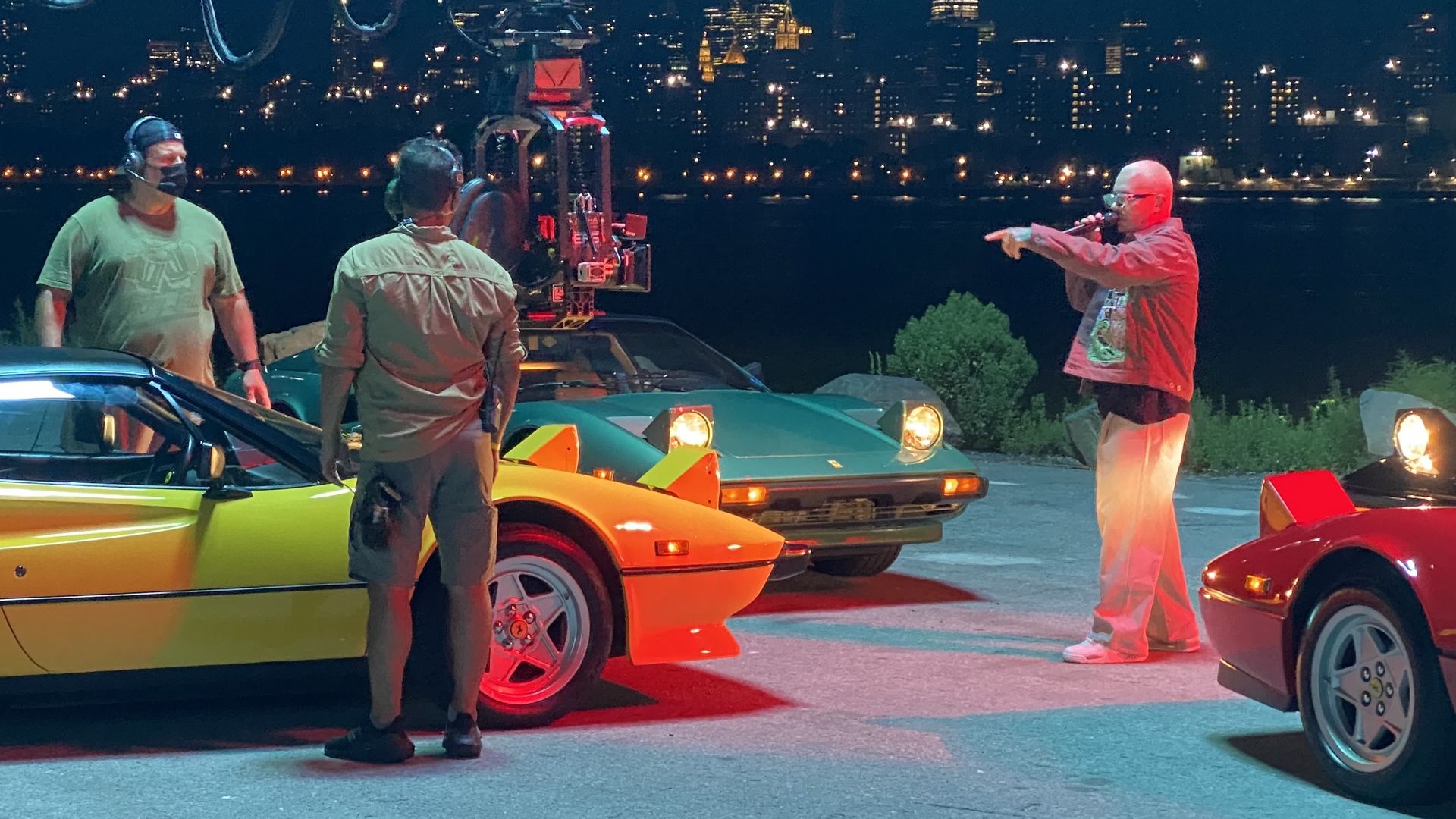 Black is the top color for cars in music videos, and Chevy, Mercedes, Ford, Dodge, and Cadillac are the most popular makes, according to Compare.com, an online insurance comparison platform, Jennifer writes.
Compare's survey of 250 music videos found that rap and hip-hop videos were more likely to have cars in them than other music genres — 76% did, and a Chevrolet convertible was the top car in those.
56% of country songs had vehicles in them, most commonly a Ford or Dodge pickup.
46% of pop music videos had cars — a Rolls Royce sedan was most prevalent — and 38% of electronic dance music videos had them (Mercedes Benz sedans prevailed).
32% of rock and metal videos had cars, usually a Cadillac or Chevy convertible.
Psy, Maroon 5 and Ed Sheeran all tied for pop musicians whose videos had the most cars.
Was this email forwarded to you? Get your daily dose of What's Next magic by signing up for our free newsletter here.