Axios Vitals
September 15, 2020
Good morning.
Don't forget to join me and Axios' Mike Allen today at 12:30pm ET for a live, virtual event on the state of medicine and chronic pain, featuring Rep. Michael C. Burgess (R-Texas), Arthritis Foundation president and CEO Ann M. Palmer and a director at the National Institutes of Health, Linda Porter.
Today's word count is 984, or a 4-minute read.
1 big thing: Washington gridlock could make the pandemic much worse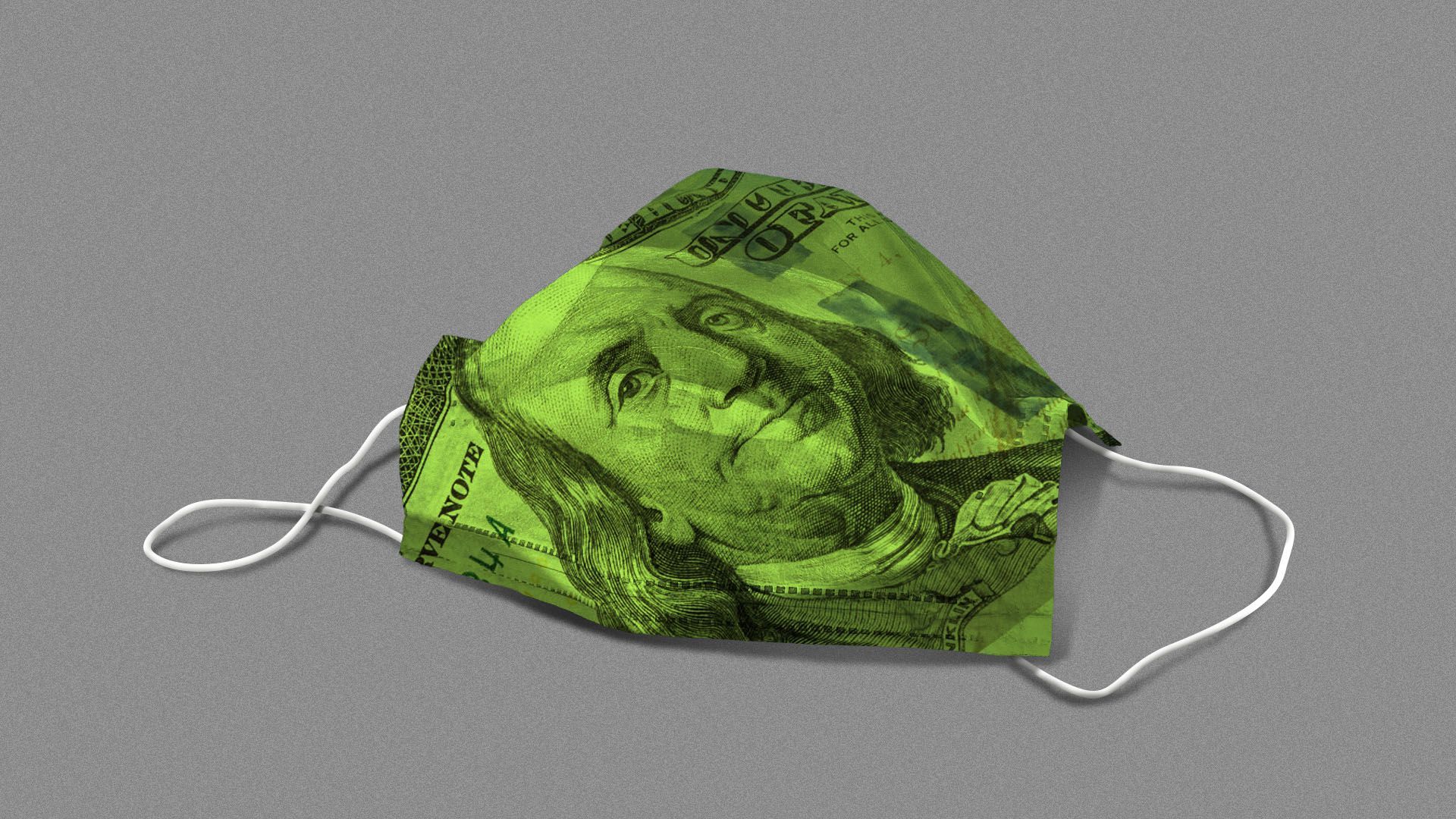 Congress is unlikely to pass another coronavirus relief package before the election — and that's bad news not only for people who are struggling financially but also for our efforts to contain the virus itself.
Why it matters: All signs point to a difficult winter ahead, and congressional inaction could make things much worse by forcing millions of people to choose between following public health recommendations or feeding their families.
The big picture: The U.S. containment strategy, as flawed as it is, depends on people who may have the virus getting tested and staying home until it's safe to come into contact with others again.
But staying home is harder for people living paycheck to paycheck, and for those who don't have homes.
"If people need to go out and panhandle…if they're evicted and they need to be in shelters…they're not going to be able to protect themselves, and their priority is not going to be to protect themselves from this virus," Columbia's Jeffrey Shaman said.
Between the lines: Stimulus bills have gone beyond giving financial aid to individuals. They also provide additional money for testing, and Democrats' proposals have included more money to help state and local governments.
Although there's some leftover money from previous bills, "states are hemorrhaging cash, and so we're not going to have money for testing for schools, or other high-risk workplaces, [or] essential workers, [or] first responders," Brown University's Ashish Jha said.
A lack of resources will serve as a disincentive for people to get tested and then isolate, putting themselves and their communities at risk, experts said.
The choices could be particularly brutal for working parents. Preventing transmission within schools — and thus within families — is dependent on sick or exposed kids being able to stay home.

2. Growing politicization of the virus response
A slew of recent reporting suggests deep politicization of the Trump administration's coronavirus response.
The New York Times reported yesterday that Health and Human Services spokesperson Michael Caputo on Facebook accused career government scientists of "sedition" and said the Centers for Disease Control and Prevention has a "resistance unit" that's trying to undermine Trump.
Politico first reported that Caputo and his team demanded to review the CDC's weekly scientific reports on the pandemic, sometimes complaining that the reports undermined Trump's optimistic messaging.
P0litico also recently reported that one of Caputo's teammates, Paul Alexander, has tried to weigh in on what Anthony Fauci, the government's top disease expert, should say in media interviews — often advising responses that contradict mainstream science.
Scott Atlas, a top medical adviser to Trump, has pushed a "herd immunity" response to the pandemic, WaPo reported, and has argued that the science of masks is unclear and that children can't spread the virus, per NYT.
In a tweet, Atlas said he "*never* advised the President to pursue a strategy of achieving herd immunity by allowing SARS2 to spread throughout the country."
The other side: HHS pointed to a tweet by Secretary Alex Azar that said the vaccine process "is driven completely by science and the data. The data will be reviewed by an independent board even before it is submitted to the [FDA]."
In response to the articles above, HHS repeatedly said it supports its personnel. Atlas has denied advocating for a herd immunity strategy.
The bottom line: It's one thing to spin things during an election year. It's another to push demonstrably false information that impacts the response to a once-in-a-generation pandemic.
3. Distrusting Big Pharma and the FDA
Fewer than one in 10 Americans have a great deal of trust in the Food and Drug Administration or pharmaceutical companies to look out for their interests, according to the latest installment of the Axios-Ipsos Coronavirus Index.
Why it matters: This two-headed credibility crisis — over the medicine that's supposed to keep us safe and the regulators tasked with ensuring it does — shows how difficult it may be to get Americans to converge around a vaccine when the time comes, Axios' Margaret Talev writes.
This also underscores the dangers of politicizing government agencies tasked with administering science and protecting the public.
What they're saying: "It's going to be hard for the authorities to communicate what people should be doing and how to be doing it," said pollster Chris Jackson, senior vice president for Ipsos Public Affairs.
"There's going to be a huge organizational challenge in how do we get people pulling in the same direction — because nobody's really trusted."
4. New tool against the "infodemic"
NewsGuard, a service that uses trained journalists to rate thousands of news and information sites, is teaming with Mount Sinai Health System to offer hundreds of patients, doctors, students and health care workers access to NewsGuard's new HealthGuard browser extension tool, Axios' Sara Fischer reports.
The tool includes reliability ratings and reviews for hundreds of popular websites that cover health topics from COVID-19 to cancer.
Why it matters: The partnership aims to help curb the growing "infodemic" that's threatening the nation's ability to tackle the coronavirus pandemic. 
What they're saying: "We know that patients inevitably turn to Google for questions related to their health, and are directed to many sources for health information," said Karen Wish, vice president and chief marketing officer at Mount Sinai Health System. "The HealthGuard tool is a novel platform that helps our patients evaluate if a website is trusted and reliable."
The big picture: The most effective misinformation often plays into existing fears, especially around health, safety and well-being.
Experts tell Axios that one of the best ways to combat coronavirus misinformation is to offer consumers access to valid information and tools to inform them about potential misinformation traps. 
5. Catch up quick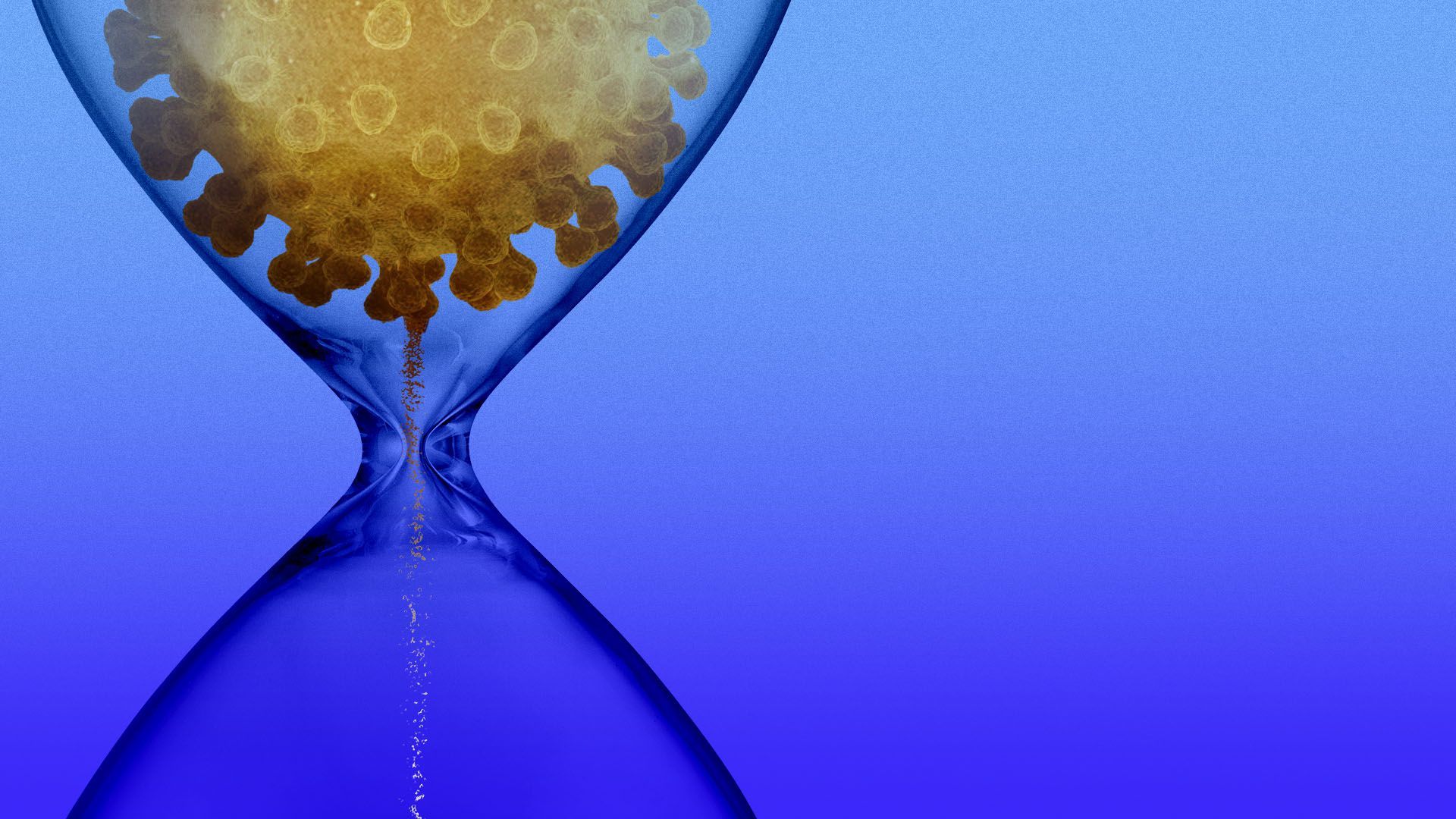 House Democrats are launching an investigation into how Trump's political appointees pressured officials at the CDC "to block the publication of accurate scientific reports" on COVID-19, according to a letter first obtained by Politico.
Bob Woodward shared an April clip with late-night show host Stephen Colbert Monday where President Trump spoke of the dangers of the coronavirus, noting he "bailed out" of a White House room after someone sneezed. Trump's comments to the veteran journalist regarding the coronavirus pandemic deeply contrast with what he has said publicly.
President Trump's decision to restrict travel from China in order to slow the spread of the coronavirus in January was not his idea, Woodward told NBC's "Today."
Randi Weingarten, president of the American Federation of Teachers, told the Axios Re:Cap podcast that her union would support requiring in-school teachers to take a COVID-19 vaccine, once one has been approved and is readily available.