Axios Vitals
July 01, 2022
Good morning, Vitals readers. Today's newsletter is 1,042 words or a 4-minute read.
🇺🇸 Programming note: We will not publish Vitals on Monday in observance of the July Fourth holiday. Have a fun and safe Independence Day, everyone!
🦟 Don't forget the bug spray: In some not-so-great mosquito news before your barbecues, researchers report in Cell that Zika and dengue fever viruses actually alter the scent of the humans they infect — attracting mosquitos to come to bite the host and carry the virus to its next victim. Isn't science fun?
1 big thing: Consumers will soon get access to huge amounts of health care price data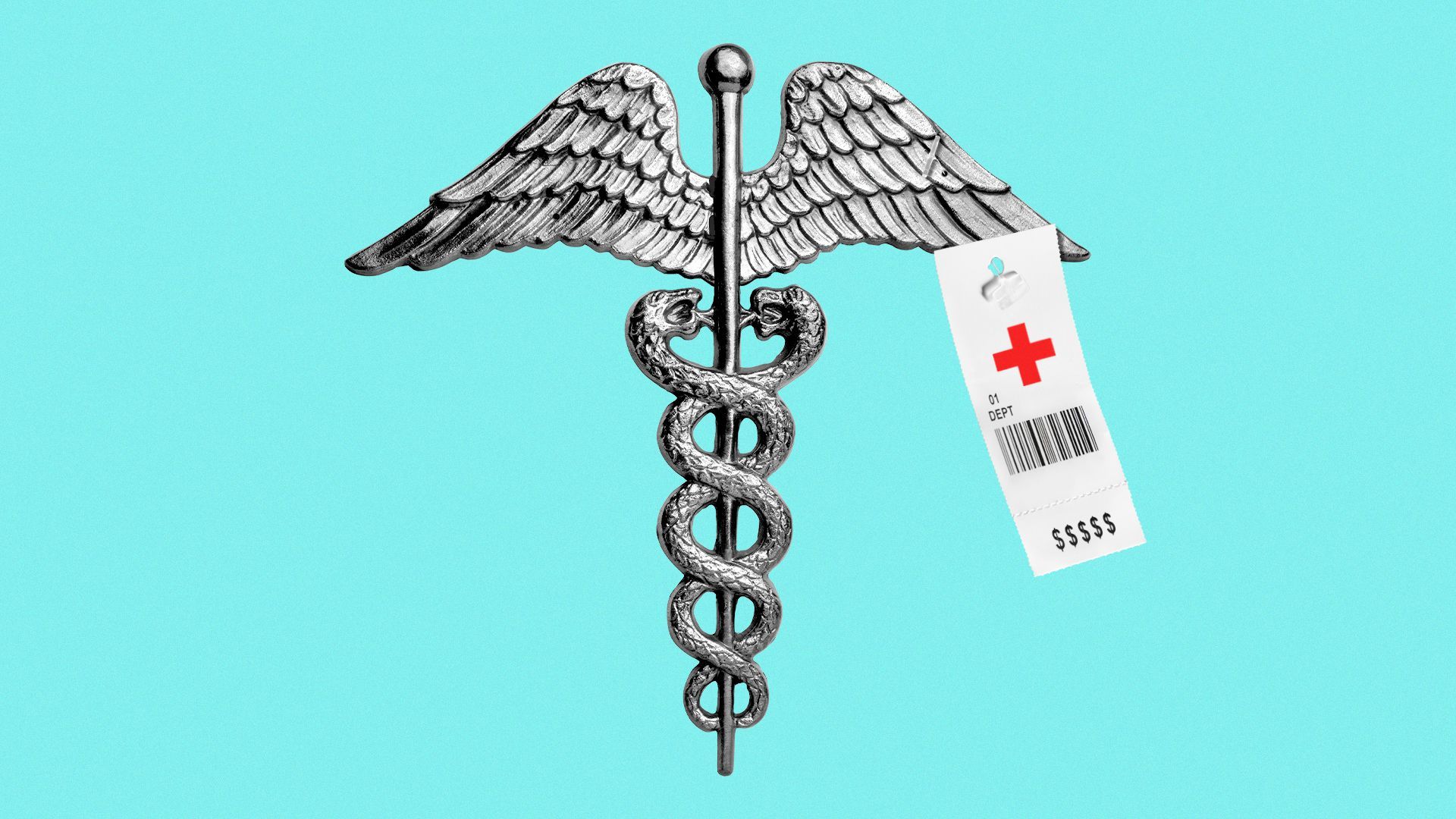 Patients will soon have a clearer picture of what insurers and employers pay for health care thanks to a federal rule that kicks in today — if a collection of health tech companies can make the trove of data understandable.
Why it matters: Patients often have no idea what a procedure or service costs — and have little ability to comparison shop — until they're left holding the bag with a higher bill than they expected.
Driving the news: Starting today, insurers will have to list their negotiated rates with in-network providers, as well as out-of-network allowed amounts and billed charges for certain items and services.
It's part of a Trump-era price transparency rule that also requires hospitals to start posting negotiated rates in 2021. Enforcement of the payer version of the rule was delayed until July 1, 2022.
Insurers who don't release the info will face a penalty of $100 per person per day per violation.
What they are saying: "It's like the biggest milestone in U.S. health since the ACA was rolled out," said Chris Severn, co-founder and CEO of Turquoise Health, a San Diego-based tech start-up that works with price transparency data.
"On all these insurance company websites, in all of these files, the real price of health care is coming out. Not just for hospitals, but for all types of services," Severn told Axios.
Reality check: This push for price transparency has been years in the making, but it'll probably still take a while to transform the average consumer experience, said Seth Cohen, president at Cedar, a New York-based tech company that syncs payer and provider billing.
And while the idea of price transparency is aimed at driving down costs by allowing consumers to shop, it could backfire.
"I don't know about you, but I don't like shopping for the cheapest doctor," Cohen said. "It's like buying a bottle of wine. I don't want to be the guy who chooses the cheapest bottle of wine on the menu."
2. Docs reveal McKinsey's opioids role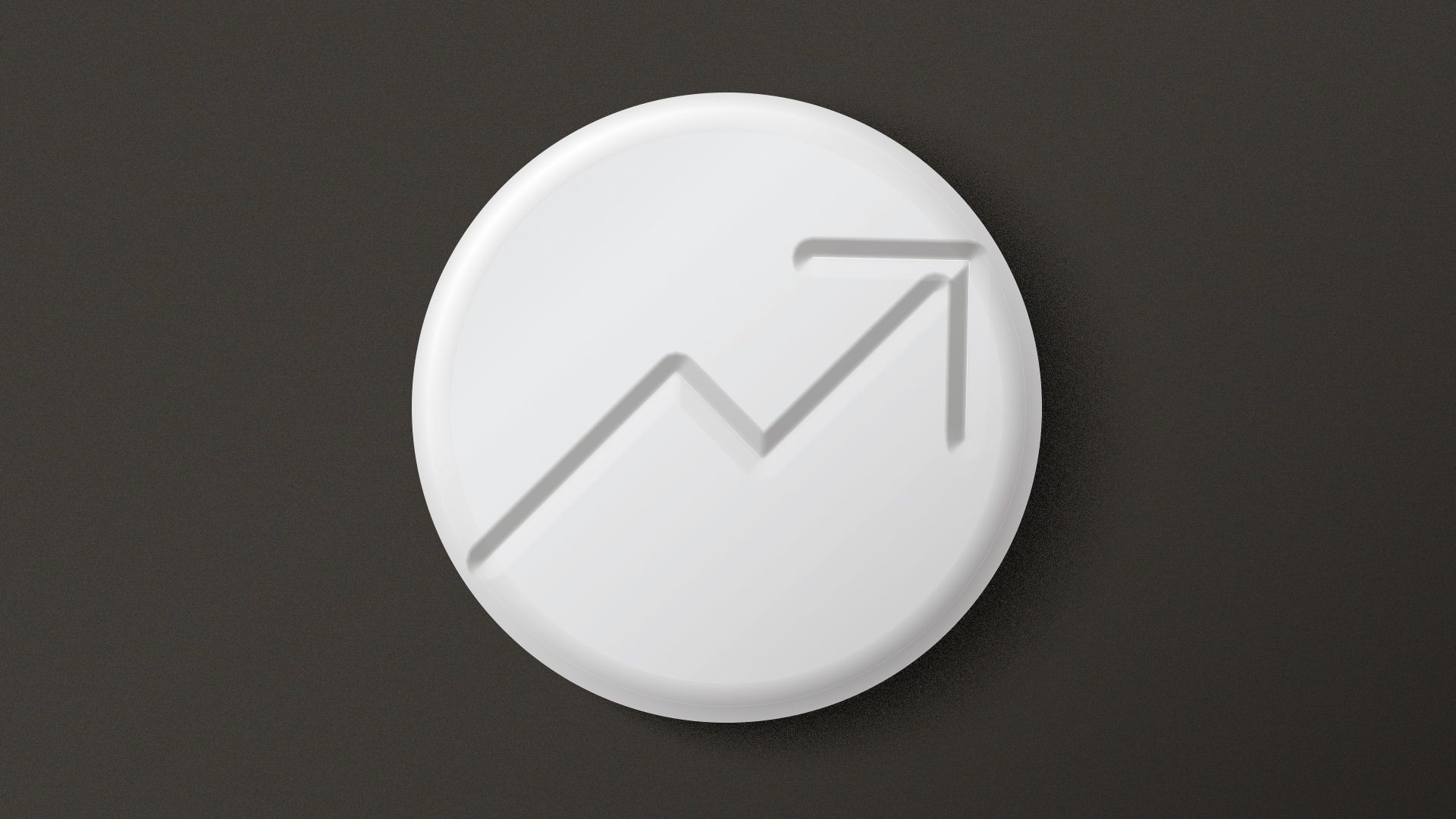 McKinsey & Company found opportunities to boost opioid manufacturers' sales amid the addiction crisis from 2004 to 2019, Axios' Arielle Dreher reports about new documents published by the University of California at San Francisco and Johns Hopkins University.
The details: When one opioid fell out of favor with federal regulators, drugmakers created and marketed another, perpetuating the crisis.
The more than 114,000 pages of documents show how McKinsey had a much broader role advising the companies than was previously documented, providing growth and turnaround plans to combat the loss of revenue from opioid lawsuits, advice on how to deal with regulators and strategies to boost sales while concern about the addictive properties of the painkillers grew.
The new documents reveal "a sweeping and detailed depiction of a firm that became a trusted adviser to companies at the core of an epidemic that has claimed half a million American lives," the New York Times reported.
The other side: In 2019, McKinsey cut ties with opioid manufacturers and two years later settled for nearly $600 million over its role in the addiction crisis.
"As we have said before, we recognize the terrible consequences of the opioid epidemic and have acknowledged our role in serving opioid manufacturers," a McKinsey spokesperson said in a statement in response to the documents being published on Thursday.
3. Where more kids got COVID shots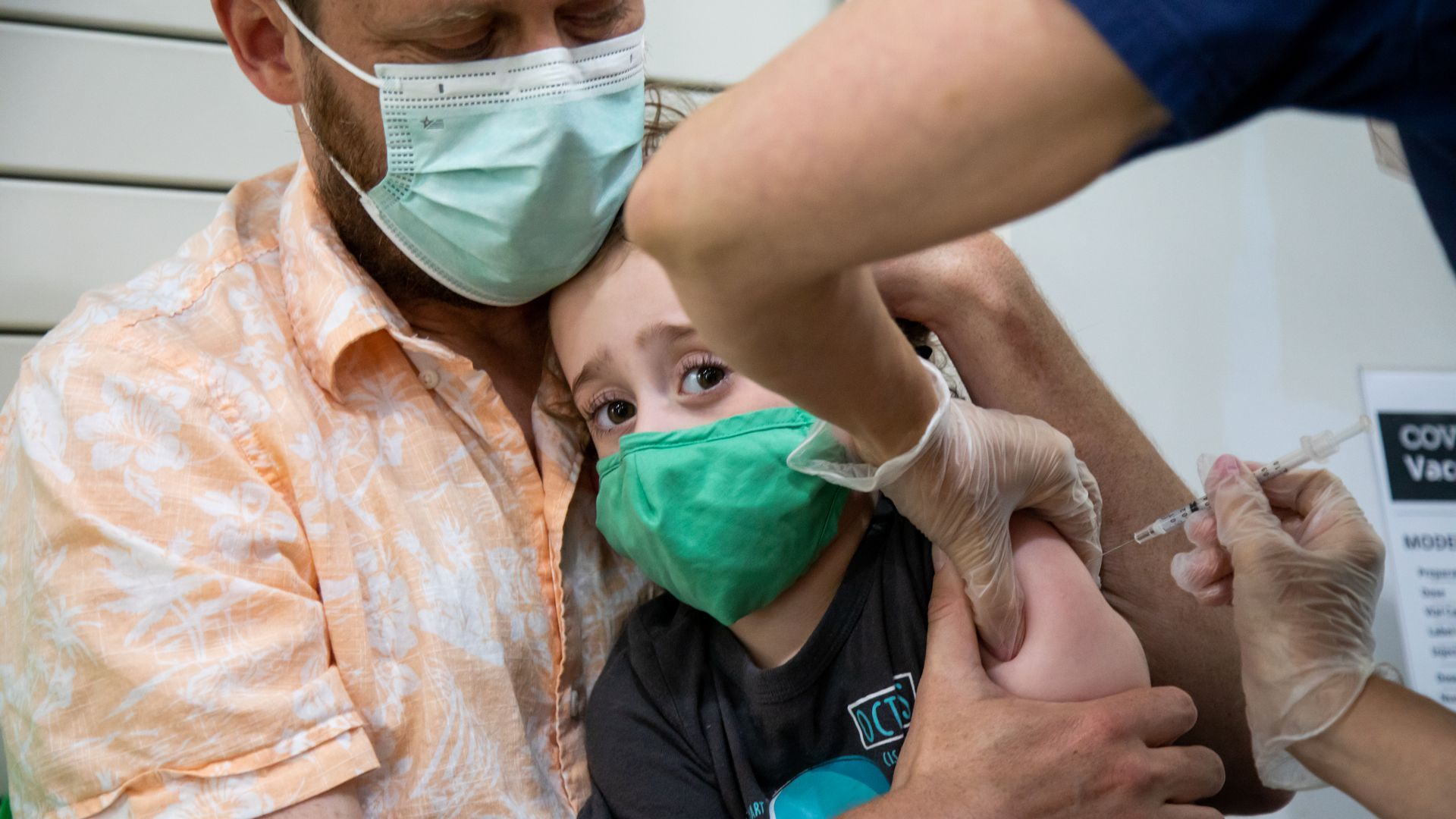 Children aged 5 to 11 who lived in counties with an active COVID-19 vaccine provider had significantly higher vaccine coverage in the six months after pediatric shots became available, Axios' Adriel Bettelheim writes about a CDC report released Thursday.
Why it matters: Experts say younger kids remain at risk of severe illness from the virus, noting about half of U.S. counties lack an active pediatric clinic, family medicine clinic, or federally qualified health center.
Findings: As of early June, 36% of children aged 5 to 11 received one or more doses of the COVID-19 vaccine, the CDC said.
Vaccine coverage was 1.66 times higher in counties with at least one pharmacy or other active COVID-19 vaccine providers than in counties with no active providers from November through April, after the CDC recommended shots for that age group.
Between the lines: Previous studies have shown how pharmacies filled a critical role in expanding access to COVID-19 shots.
Public health experts say one key to boosting uptake is the presence of pediatricians, who are among the most trusted sources of reliable information about vaccines. The CDC said the availability of pediatric clinics was associated with the largest difference in vaccination coverage.
4. Next-gen blood tests gain a foothold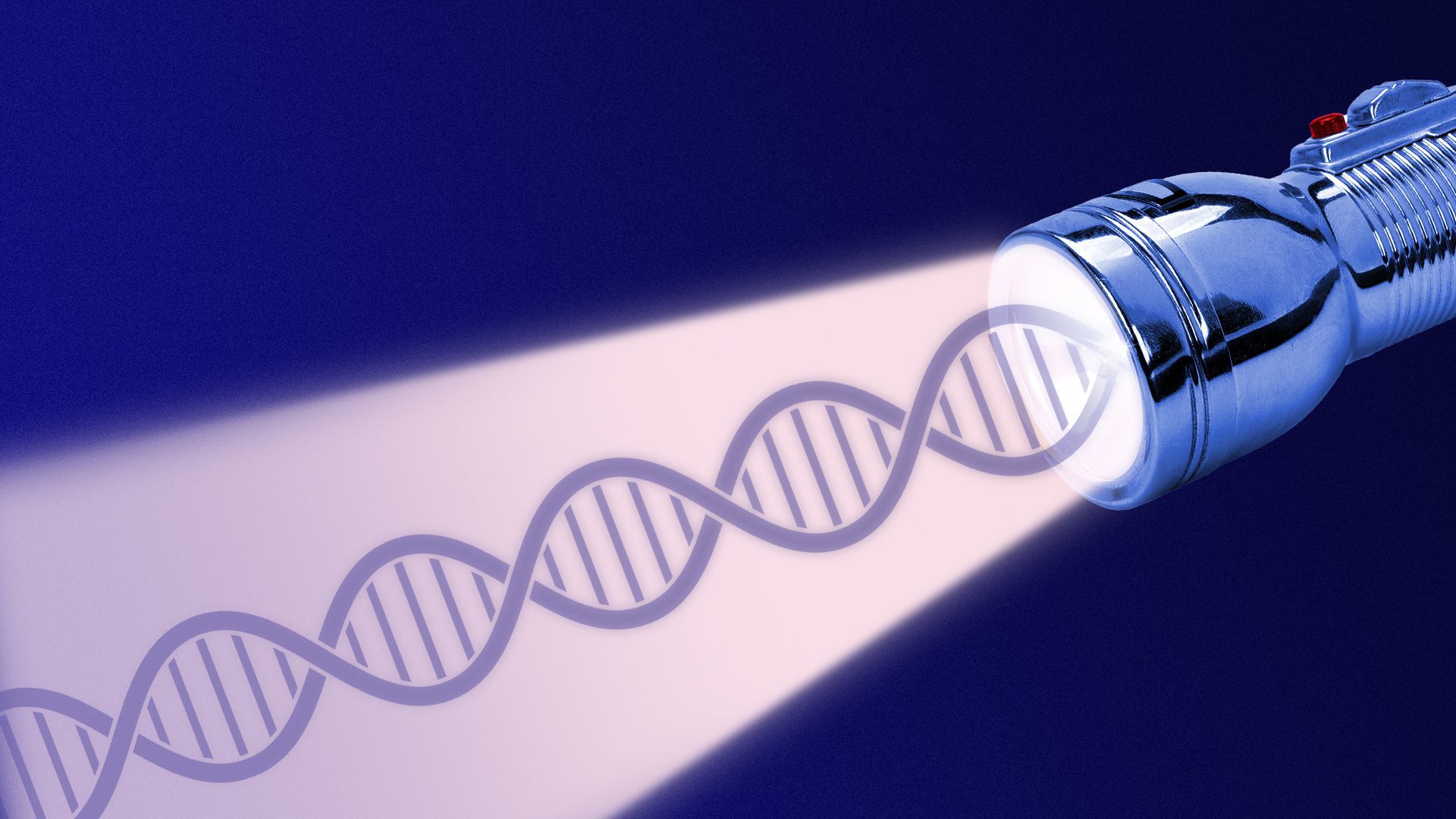 Next-gen blood tests which can search the bloodstream for information about cancers, infectious diseases and other conditions are gaining attention for their promise of being able to detect certain conditions earlier, Axios' Alison Snyder writes.
That includes liquid biopsies that can detect everything from bacteria that cause sepsis and pneumonia to cancer.
"A lot of clinical tests are geared toward detecting the usual suspects. But with these modern technologies, you can also identify the unusual pathogens ... that are not frequently suspected," said Iwijn De Vlaminck, a biomedical engineering professor at Cornell University and an adviser to Karius.
But, but, but: While the market for liquid biopsies is predicted to reach more than $11 billion by 2030, it's still unclear how much they can improve treatment and ultimately affect whether someone survives a disease.
5. Catch up quick
💊 Senate Dems plan to revive their bid aimed at lowering prescription drug prices as they press forward with preparations for a vote on President Biden's economic package. (The Hill)
👉 The CDC said Thursday a recent listeria outbreak has led to 23 reported illnesses, 22 hospitalizations and one death across 10 states. (Axios)
💉 Following a vote from an expert panel earlier this week, vaccine makers will this fall roll out updated COVID booster shots. (Axios)
6. Dog of the week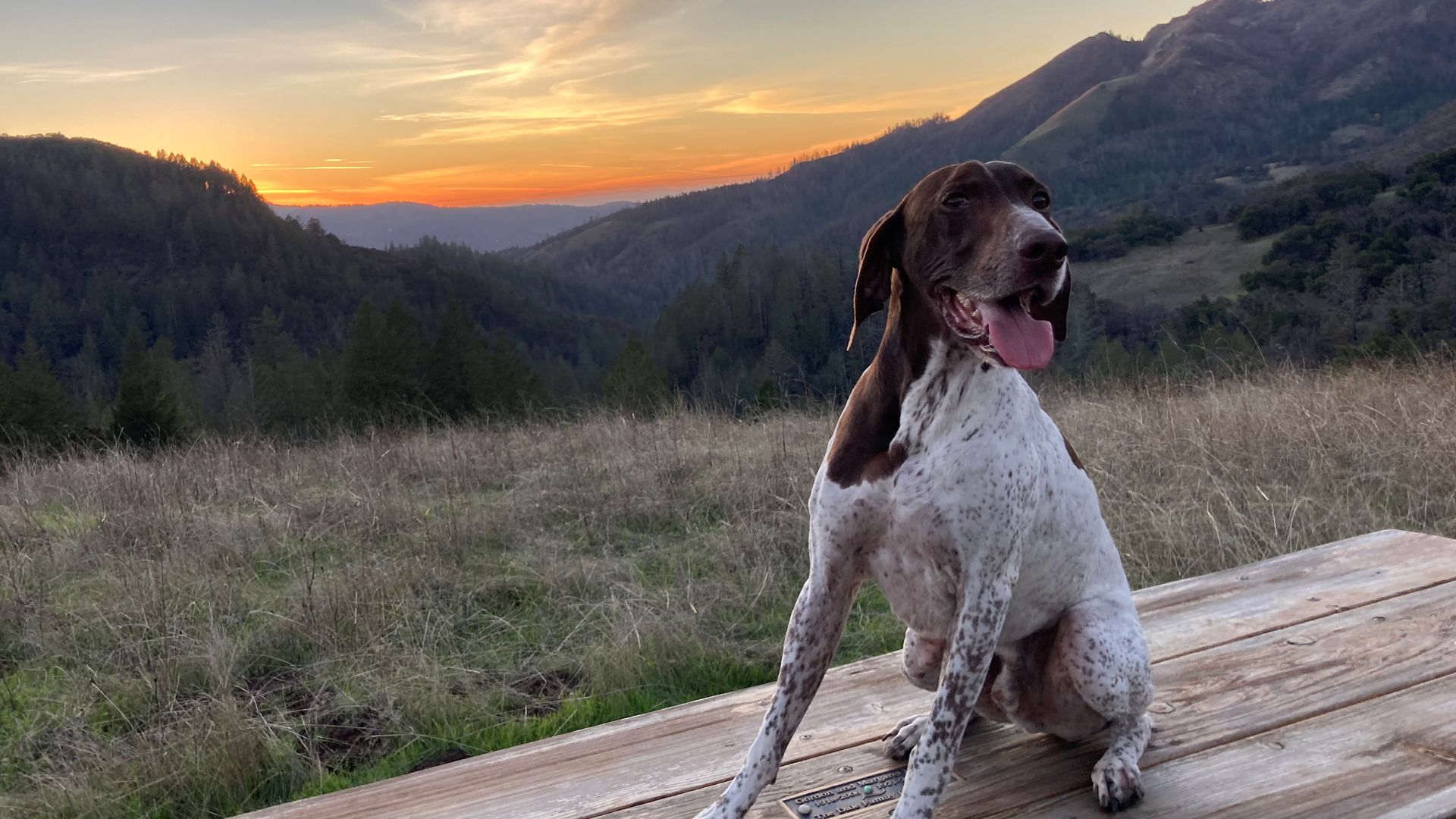 Meet Moose, an 11-year-old German Shorthaired Pointer who lives with his human John Baylor out in Boulder, Colorado.
Moose loves to be out in nature, go on trail runs and chase all the birds.
"When he's not running around outside, he like to either sleep or give me the stink eye as to why we're not running around outside," Baylor says. Based on that view, we can see why, Moose!