Trump administration releases health care transparency rules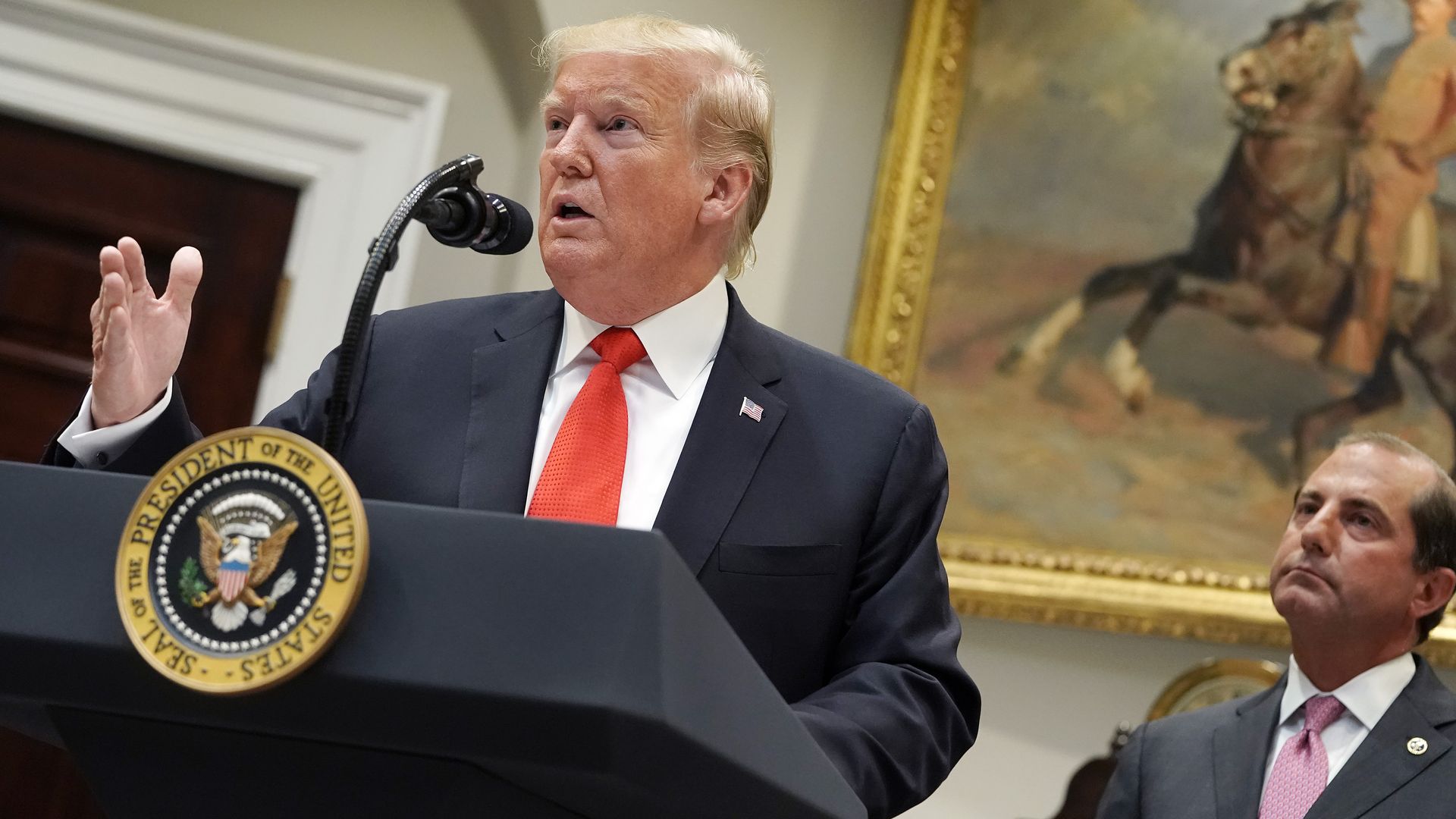 The Trump administration has released two new rules requiring hospitals and insurers to make their negotiated prices public, giving patients the ability to shop around for care based on price.
The big picture: The rules — one final and one proposed — could have a huge impact on the health care system, and will surely be fought by the industry — including in court.
Between the lines: The hospital price transparency rule, which requires the disclosure of negotiated rates, is final and will be implemented in January 2021 — if it withstands the legal challenges that will almost certainly be made against it.
A second rule, which requires insurers to tell patients their out-of-pocket obligations ahead of time, was proposed, giving the industry time to fight its finalization.
Details: Hospitals will be required to make all of their charges public in a machine-readable file, including payer-specific negotiated rates, the amount the hospital will accept in cash for a service, and the minimum and maximum negotiated rates.
Hospitals will also be required to release the same information for 300 shoppable services in a consumer-friendly method, meaning one that patients can use.
The rule gives the Centers for Medicare and Medicaid Services the authority to fine hospitals that don't comply $300 per day.
Insurers, under the proposed rule, would have to offer enrollees personalized information about their cost-sharing obligations for all covered services.
Insurers would also have to disclose their negotiated rates for in-network providers and what they'll pay for out-of-network providers.
Go deeper