January 10, 2020
Good morning. We made it through the first real week of 2020, and congratulations everyone, it was nuts.
Today's word count is 790, or a 3-minute read.
1 big thing: California's bold new drug pricing plan
California Gov. Gavin Newsom wants his state to become the first to create its own generic drug label, an attempt to create more competition and bring down prices.
The big picture: California already has enacted insurance reforms that could be a model for the federal government, and is now doing the same on drug prices.
Between the lines: Having the government contract directly with manufacturers isn't a new idea; Sen. Elizabeth Warren has proposed doing so at a federal level.
The private market has also created a similar arrangement through Civica Rx, a nonprofit funded by hundreds of hospitals that contracts with private manufacturers to produce generic drugs.
"To the extent that Civica Rx has been able to do this for its hospital systems, the state of California could engage in similar kinds of arrangements, at least at some level," said Rachel Sachs, a law professor at Washington University.
How it would work: The state would contract with private manufacturers to make certain generic drugs.
It would also create a single market for drug pricing within the state, meaning that all participating payers — private or public — would receive the same price for the same drug.
What they're saying: Northwestern University professor Craig Garthwaite said California's approach probably wouldn't drive down prices in large, competitive markets, but it likely could in smaller markets without much competition — where prices tend to be higher.
The other side: "This is not a new 'entrant,' it is just a labelling change," said Rena Conti, a professor at Boston University.
Conti added that establishing a single drug market could backfire by raising prices for some purchasers, or creating a situation where access to drugs is restricted because some companies refuse to bid.
2. Medicaid expansion marches on
Kansas will likely become the 37th state (38th if you count D.C.) to expand Medicaid under the Affordable Care Act, Axios' Sam Baker writes.
Driving the news: The state's Democratic governor and Republican Senate leader announced a deal yesterday to expand the program, though it still needs to get through the state legislature.
Why it matters: The states still holding out against expansion are the super holdouts, so each one is a pretty tough sell at this point. But we're seeing a wave of even them starting to get on board, and Kansas is a big part of that trend.
Missouri and Oklahoma will have expansion initiatives on the ballot in 2020, and it remains a close fight in North Carolina.
Details: Kansas' expansion deal does not include work requirements — something of a surprise in such a conservative state, though work requirements aren't faring well in court. 
It does include a $25-per-month premium, which advocates won't love, but probably can live with. And there's no lockout for people who don't pay. 
3. When insurers are more powerful than pharma
Two drugmakers' failure to make the kinds of profits they were expecting on new cholesterol drugs illustrates how insurers have gained market power, Bloomberg reports.
Details: Sanofi and Amgen each made competing drugs, which worked better than older cholesterol-lowering drugs for some people, but were more expensive.
The drugs' subsequent poor performance was "the result of insurance giants' reluctance to pay for expensive new pharmaceuticals that treat chronic disease when far cheaper drugs can often get the job done," per Bloomberg.
Sanofi eventually announced that it's leaving the U.S. market for the drug and stopping heart disease research, focusing instead on cancer and other diseases.
Read the whole story — it's worthy of your time.
4. Humana's cheering the death of the ACA tax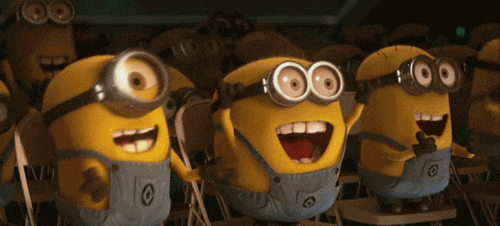 Humana CEO Bruce Broussard told investors at a small Goldman Sachs conference yesterday that the recent repeal of the Affordable Care Act's health insurance tax is "a substantial benefit to the company's stakeholders," according to a summary of the meeting from Goldman Sachs.
The bottom line: This is an honest take on why insurers — especially those with big footprints in Medicare Advantage, where the ACA tax couldn't really be passed on to customers — lobbied so hard to have the tax killed, Axios' Bob Herman writes.
Go deeper: This policy reversal will translate into hundreds of millions of dollars going toward Wall Street.
5. Food industry backs away from CBD
Big companies are taking a step back from developing food and drink products made with CBD, after the Food and Drug Administration raised safety concerns, the Wall Street Journal reports.
By the numbers: CBD-infused foods and beverages surpassed $1 billion in revenue in 2019 even without FDA approval, according to the Journal, and revenue is projected to reach $10 billion by 2024.
But smaller players will get a leg up in that market, at least for a while, Axios' Marisa Fernandez writes.
Companies like Pepsi, Starbucks and Kellogg had been considering hemp-derived products, but are now at a standstill until the FDA signs off, the WSJ writes, citing food scientists and consultants familiar with the matter.
Flashback: In November, the Food and Drug Administration warned consumers against CBD-infused foods and beverages, saying research isn't quite there yet to conclude it's safe to ingest or that it's a good anxiety or sleep aid.
CBD does not get you high, unlike marijuana's psychoactive component THC. FDA cites potential risks associated with its consumption, though, like liver damage.
Go deeper: Mainstream retail's move into CBD could create $24 billion industry