Axios Vitals
September 11, 2019
Good morning. Today's word count is 832, or ~3 minutes.
1 big thing: Health care dominates ad spending
More than half of all issue advertising this year has been on health care, and that spending will only increase as the 2020 campaign gets closer, Axios' Sara Fischer and I report.
Between the lines: Most of the top health care spenders are focused on policy changes being considered on issues like surprise medical bills and drug prices — many of which would cut into the health care industry's profits.
Where it stands: The biggest spender by far is a dark-money group called Doctor Patient Unity.
It has shelled out more than $26 million on ads opposing Congress' plan to address surprise medical bills. Doctors and hospitals staunchly oppose the leading proposal because it would cost them money.
AARP and the Partnership for Safe Medicines, an industry group, are on opposite sides of the intense battle over drug prices, which will heat up further this fall.
Health care was a winning issue for Democrats in 2018, but they're not spending much on health care messaging right now.
One of the top 5 health spenders is One Nation, which is running anti-Medicare for All ads.
There aren't any pro-Medicare for All groups in the top 5, nor are there any groups running ads explicitly on the benefits of the ACA.
Yes, but: Democrats will surely spend more time and money on health care deeper into the 2020 cycle.
Health care was still a huge issue in yesterday's special election for North Carolina's 9th district — likely a sign of things to come.
"Fast forward to fall of 2020, and you will once again see ... campaigns litigated on pre-existing conditions, health care costs and drug costs, because Republicans have only made the problem worse for themselves since 2018," Democratic strategist Jesse Ferguson said.
Go deeper: The Democratic hunt for a 2020 down-ballot message
2. Why the uninsured rate is rising
The uninsured rate increased last year. One likely reason: people became too well-off to qualify for Medicaid, but were left with no other options.
Driving the news: Roughly 27.5 million people, or 8.5% of the U.S. population, had no health insurance at some point in 2018, according to figures released from the U.S. Census Bureau yesterday.
That's up from 7.9% in 2017 — the first time the uninsured rate has gone up since the Affordable Care Act took effect, my colleague Bob Herman reports.
The number of people with Medicaid coverage fell 0.7 percentage points, the largest of any coverage source.
Alabama, Idaho, Tennessee and Texas, none of which has expanded Medicaid under the ACA, all saw increases in their uninsured populations.
What they're saying: "There are fewer people in poverty and more people working, but the jobs low-income people are getting often don't come with health benefits. So, job-based health insurance isn't growing, even in an economy with low unemployment," the Kaiser Family Foundation's Larry Levitt tweeted.
Formerly Medicaid-eligible people may also struggle to afford premiums on the individual market.
"Sometimes higher incomes can lead to patients being less able to afford their health care when they exceed program income limits," Avalere consultant Chris Sloan said.
3. Health insurers' record-high refunds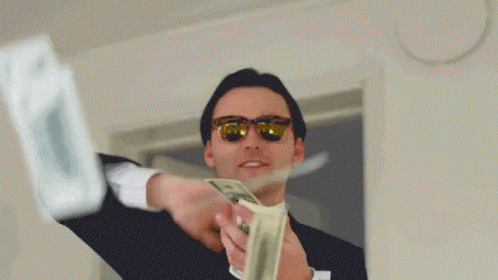 People were vastly overcharged for health insurance over the past 3 years, which will result in insurers rebating $1.3 billion back to patients and employers this year, according to experts at the Kaiser Family Foundation.
Winners: People who bought Affordable Care Act coverage will benefit the most, with 58% of the refunded dollars going toward people in that market.
This was expected, as insurers significantly hiked premiums in 2018 and are now keeping premiums steady heading into 2020, Bob writes.
238,000 small and large employers will be getting the remaining rebate dollars.
The bottom line: The ACA capped how much profit health insurers could keep, before rebating the excess, and this rebated amount is a record.
But the cap is not perfect. Per-capita health care costs are still outpacing economic growth, and experts suggest insurers may feel less inclined to get good deals with the cap in place.
4. Insurers often shrug off fraud
Fighting fraud "is not a top priority" for major insurers, ProPublica reports, because they can just pass along the cost of wasteful spending to enrollees and employers.
Case in point: In California's 14 largest counties, which cover 80% of the state's population, prosecutors filed charges in only 22 fraud cases referred by a commercial insurer in 2017 and 2018 combined.
Investigating fraud can be costly for insurers — both financially and in terms of their relationships with providers.
Why it matters: Experts say fraud likely accounts for 10% of U.S. health costs.
"Yet private health insurers, who preside over some $1.2 trillion in spending each year, exhibit a puzzling lack of ambition when it comes to bringing fraudsters to justice," ProPublica's Marshall Allen writes.
Related, by ProPublica: How to Make Health Insurers Take Fraud Seriously
5. Yet another vaping death
Kansas health authorities confirmed on Tuesday that a sixth person has died from a lung-related illness linked to vaping, according to the Washington Post.
What's happening: There are 450 possible cases of the illnesses across 33 states, and deaths have occurred in Kansas, Indiana, Minnesota, California, Oregon and Illinois, per the Post.
The CDC maintains that no single e-cigarette product or compound has been linked to the illnesses and says there is no evidence that an infectious disease is the culprit.