Axios Vitals
May 24, 2019
Shot: Almost 40% of Americans would struggle to handle a surprise expense of $400, according to a new Federal Reserve report.
Chaser: The average deductible today among all workers is more than $1,300, according to the Kaiser Family Foundation.
(Smart Brevity count: 990/<4 min. read)
1 big thing: What your hospital knows about you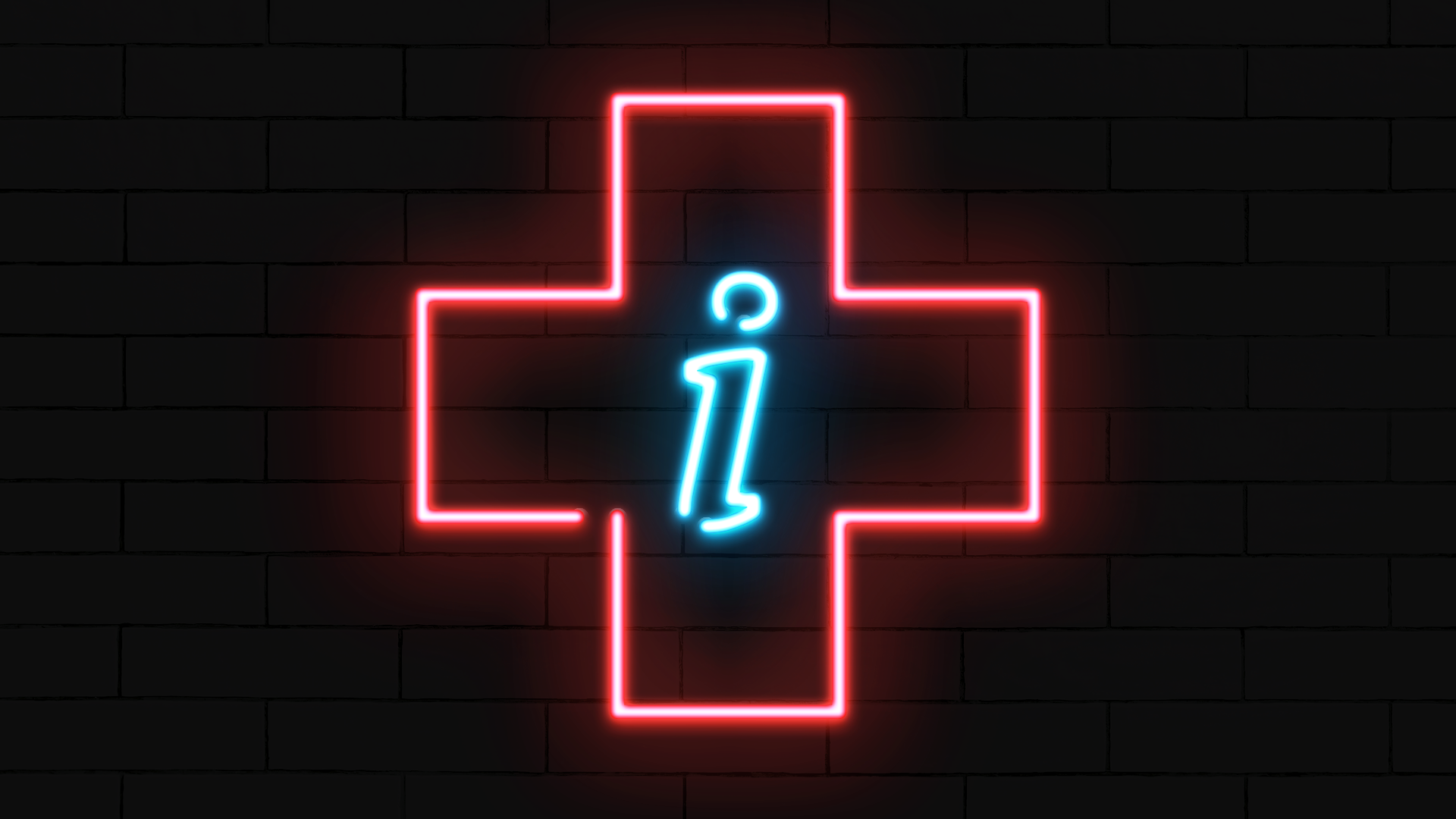 Every trip to a doctor's office or hospital adds more information to a deep, comprehensive record of who you are — physically, emotionally and even financially, Axios' Bob Herman reports.
Why it matters: Health care data breaches are more common than ever, putting our most sensitive personal information at risk of exposure and misuse.
How it works: Although electronic health records have pitfalls, they can help patients and the health care system overall.
Yes, but: "No one truly understands there's no such thing as deleting information from a health care file," said Pam Dixon, executive director of the World Privacy Forum. "You cannot push the rewind button."
The medical details: Health records contain all the obvious stuff, such as height, weight and age; every appointment, vital sign, allergy, test, surgery, procedure and scan; and any prescription drugs you take, or have taken in the past.
But everything divulged to doctors also gets recorded. That could include describing your drinking habits, admitting responsibility in a car accident, sharing marital problems or even sending a Christmas card.
The financial details: Insurance and contact information are always on file.
Hospitals' billing departments also have more personal financial information — like debit and credit card numbers — because insurance plans keep requiring patients to pay more out of pocket.
But that's not all: Uninsured or low-income patients can apply for hospitals' financial-assistance programs, but they have to prove they qualify.
That usually means handing over tax returns, pay stubs, bank statements or other relevant financial information.
The bottom line: All of this information can be exposed in data breaches, but also in medical malpractice lawsuits, workers' compensation lawsuits or custody disputes.
2. Industry under fire on the Hill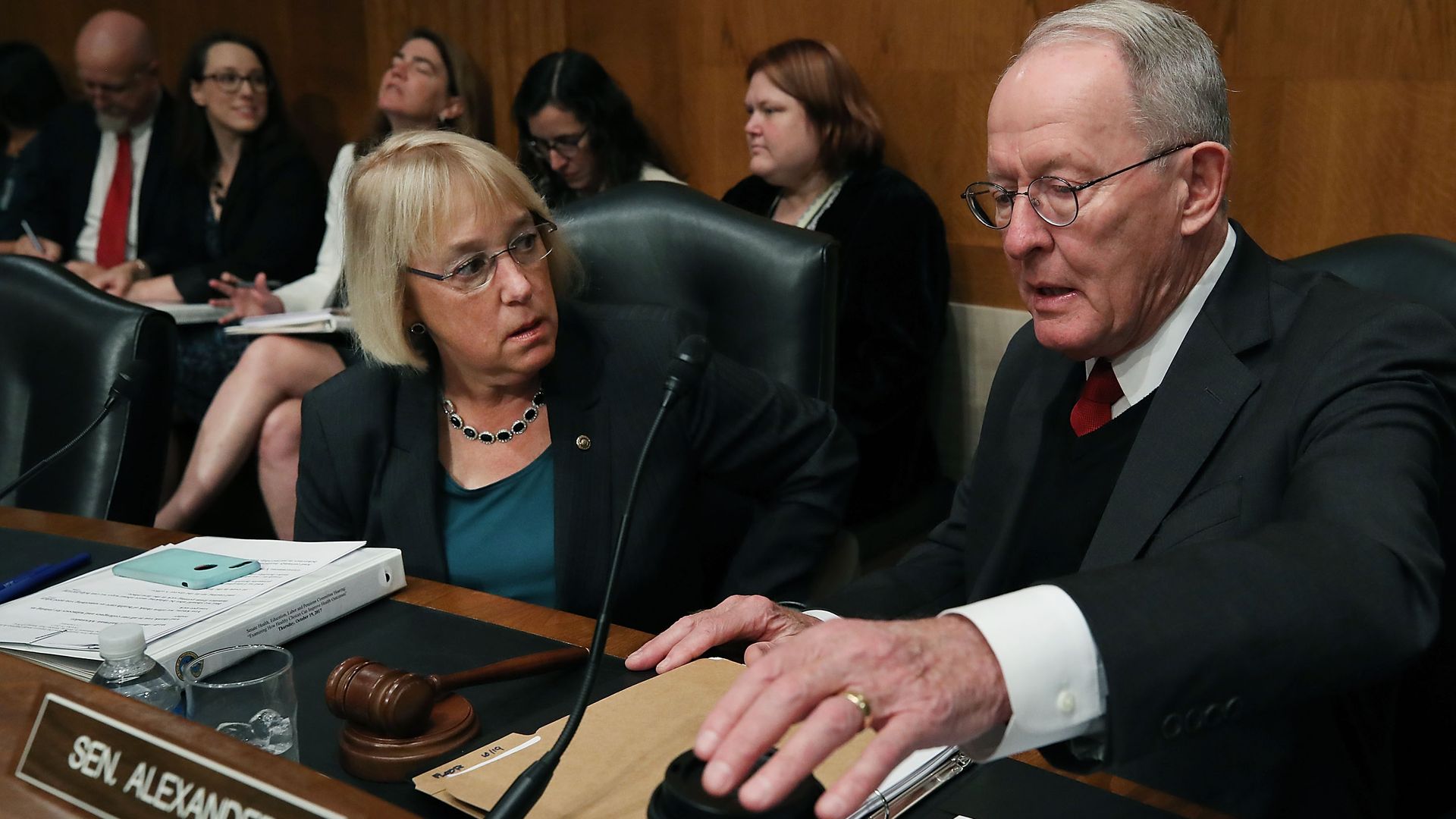 A new Senate bill would tackle an array of health industry tactics that are costing patients a lot of money, but have largely fallen under politicians' radar until now.
The big picture: This is one of the most ambitious bipartisan health care bills in a long time.
Details: The bill, written by Sens. Lamar Alexander and Patty Murray, pitches 3 options for ending surprise hospital billing, including a new one that could coax more doctors into accepting the same insurance plans as the hospitals they practice in.
It would also:
Create a nonprofit entity to collect and review claims data, to help illuminate what care actually costs.
Ban hospitals from including anticompetitive clauses in their contracts with insurers.
Ban pharmacy benefit managers from charging more for a drug than the PBM paid for it, and would require PBMs to pass 100% of rebates or discounts along to insurers and employers that hire them.
Prohibit some of the "gaming" practices that drugmakers use to keep competition off of the market.
Also: A bipartisan House proposal released yesterday would restructure Medicare's drug benefit and cap seniors' out-of-pocket costs.
Also also: House Speaker Nancy Pelosi this week presented ideas for "Dems' forthcoming prescription drug negotiation bill," according to a senior Democratic aide and first reported by Politico.
HHS would negotiate prices for at least 25 drugs every year, which would apply to all payers.
Drugs covered by Medicare couldn't have price hikes higher than inflation, or the manufacturer would have to rebate the difference to Medicare.
3. The retailization of health care
Health clinics are coming soon to a retail storefront near you, Modern Healthcare reports, citing reports from several consulting firms.
By the numbers: The number of health care tenants in retail spaces has risen 47% over the past 3 years, and could double by 2022.
"It's the Walmart or Kmart that went out of business," Greg Hagood, senior managing director with SOLIC Capital, told Modern Healthcare. "You pull right up. The parking is easy. The patient is likely to come more often."
Everybody involved seems to like this idea. And it's not just pharmacies and walk-in clinics. Complex specialties like oncology are also looking to storefronts.
Empty retail space is an attractive option for clinical practices that have gotten frustrated with the high overhead costs on hospital campuses. And a storefront is a good branding opportunity.
Landlords like medical tenants, too — they generally have good credit and sign longer leases than traditional retailers would.
The big question: Will this trend help lower health care spending, by shifting care out of expensive hospital settings? Or will it increase them by driving more utilization, the way retail space was designed to do?
4. Diagnostic tests vary drastically in price
Yet another study is out showing that health care costs are wildly inconsistent, this time focusing on diagnostic tests.
The United Health Group study found that their plans paid very different rates for 7 groups of common outpatient diagnostic tests.
For example, the price of an echocardiogram — an ultrasound of the heart — varied from $210 to $1,830 in 2017.
Why it matters: This adds to the mounting pile of evidence that there often isn't much rhyme or reason to health care prices in the private sector.
5. Aggressive uterine cancer on the rise
Women aged 30–70 — particularly black women — have been getting aggressive and deadly types of uterine cancer at higher rates in recent years, according to new research published by the National Cancer Institute earlier this week.
Why it matters: Uterine cancer is the most common and second deadliest gynecologic cancer in the U.S. — and in contrast with many other cancers is projected to rise over the next decade, my colleague Eileen Drage O'Reilly reports.
But certain rarer types of uterine cancer have been rising more rapidly than others, with non-Hispanic black women having the lowest survival rates — and scientists don't know why.
Related: A separate study found that black men have the same risk of dying from prostate cancer as white men — when access to treatment and care are equal, NBC News reports.
"This data suggests that — although on the population level, more black men die from prostate cancer than white men — this disparity is largely, if not entirely, driven by social constructs and even systematic racial disparities in our country," lead study author Daniel Spratt, a professor at the University of Michigan, told NBC.
Have a great weekend! Vitals will be off on Monday for Memorial Day but back in your inbox on Tuesday.