Axios Vitals
August 02, 2019
Good morning. Here's an inspiring story: A deaf student has created more than 100 signs for scientific terms, discovering their absence through his studies, per ABC.
Today's newsletter is, alas, more than 100 words: 1,134 words, or ~4 minutes.
1 big thing: Hospitals are safe in the debates, but not in Washington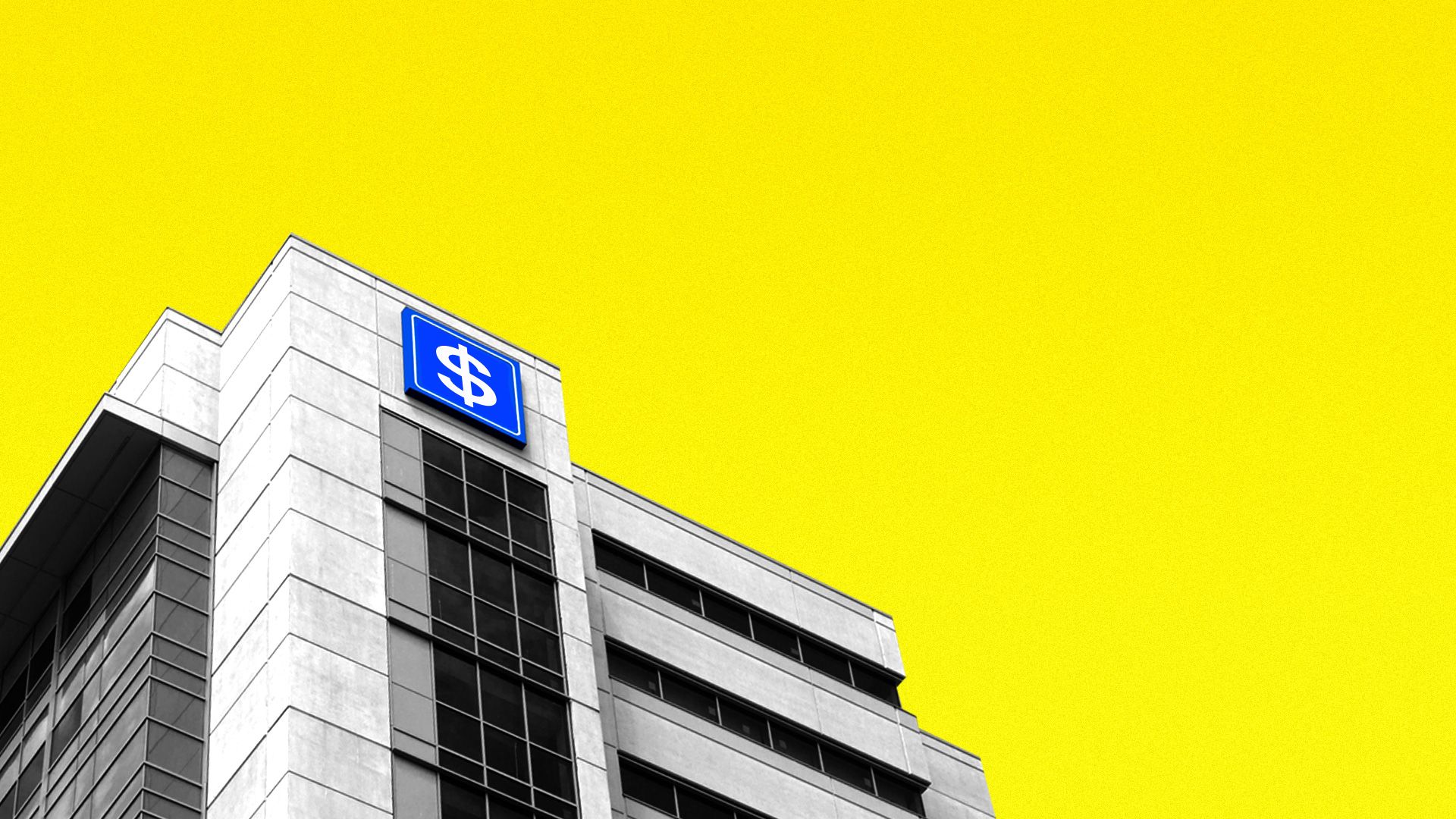 Hospitals are the largest contributor to rising health care costs in the U.S., yet have gone unmentioned in the Democratic presidential debates so far — a reflection of their relative political popularity over drug companies and insurers.
Yes, but: Hospitals are fighting multiple battles in Washington, where lawmakers and the White House seem increasingly emboldened to take them on.
What they're saying: Democrats repeatedly demonized drug and insurance companies during this week's debates — but not hospitals.
"All of [the candidates] lack the courage to name the one major obstacle to getting any meaningful reform done: the hospitals and medical providers who create the most costs in the system by a wide margin," David Dayen wrote in The American Prospect.
The Atlantic's Olga Khazan made a similar point, asking, "Why Won't Democrats Blame Hospitals?"
Between the lines: Most people don't visit hospitals very often, thus avoiding expensive hospital bills. Everyone sleeps a little easier knowing that there's a hospital nearby in case something bad happens. And the hospital lobby is strong and friendly with Democrats.
Yes, but: Hospitals are still getting more scrutiny in Washington than they're comfortable with.
The Trump administration this week wants to force hospitals to disclose the prices they've negotiated with insurers — a policy the industry loathes.
Hospitals and doctors didn't get their way in Congress' initial effort to tackle surprise medical billing; they're lobbying for changes that would make the final proposal more provider-friendly. (The House already caved.)
Federal payment cuts to hospitals are set to take effect this fall, and Senate Finance Chairman Chuck Grassley has hinted that he wants to ensure at least some of those cuts will really happen.
2. Juul's growing kids crisis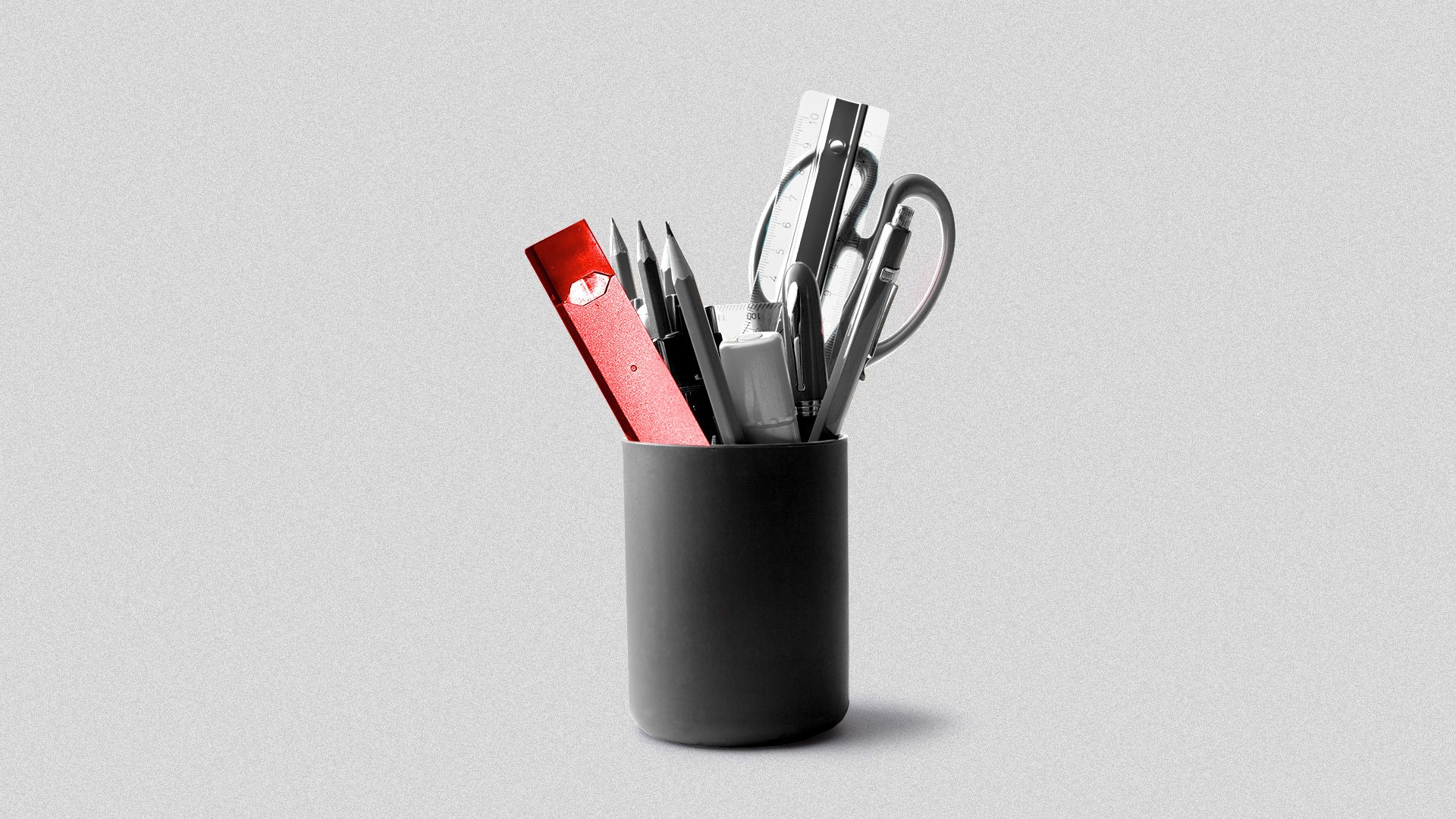 Juul's campaign to convince America it does not target kids to vape is getting crushed by lawmakers, attorneys general and the media. The backlash is wicked — and widespread, Axios' Mike Allen reports.
A front-page article in Saturday's Washington Post reported that some teens refer to school bathrooms as "Juul rooms," and that as e-cigarettes become more popular, "pediatricians report seeing teens who behave less like tobacco users and more like patients with substance-abuse disorders."
A congressional hearing last week explored parallels between marketing by Juul and Big Tobacco, with a Stanford expert testifying that Juul's "early marketing (2015-early 2016) was patently youth oriented."
What they're saying: James Monsees, co-founder and chief product officer of Juul, said in his opening statement at last week's congressional hearing:
"The single biggest risk to our company is that unabated growth in underage usage will cause us to lose our ability to reach our true intended market of adult smokers."
In a response for this article, Juul's Ted Kwong told Axios: "JUUL Labs exists to help adult smokers switch from combustible cigarettes, which are still the leading cause of preventable death in the world and we do not want non-nicotine users to buy JUUL products. We share these serious concerns about youth vaping."
3. Yep, Medicare Advantage, still booming
Some of the largest health insurance companies continue to grow their Medicare Advantage membership at or above expected levels, just as Kamala Harris released a plan that would make the program the template for the U.S. health care system.
The bottom line: Medicare Advantage is a money spigot for insurers these days, my colleague Bob Herman writes. But federal Medicare officials and investigators at the Department of Justice are concerned the industry is overcharging taxpayers to run the program.
By the numbers: In Q2 earnings reports, insurers have reported hundreds of thousands of new people signing up for individual and employer-backed Medicare Advantage plans.
UnitedHealth Group: 5.2 million, up 8% year over year
Humana: 4 million, up 14%
Anthem: 1.2 million, up 25% (partly due to an acquisition of a MA firm)
Cigna, which faced federal sanctions over its MA plans a couple years ago, remains smaller with fewer than 500,000 enrollees. 
But executives pleased Wall Street yesterday by saying the company will find a way to increase its MA membership by 10% next year and as much as 15% annually by 2021.
Go deeper: Government health care is a growing part of insurers' revenues
4. How providers can raise the cost of drugs
A $2,733 bill for an iron infusion provides a window into several ways the health care system unnecessarily drives up costs for patients and taxpayers, NPR reports with Kaiser Health News.
Background: A patient initially took over-the-counter iron pills for $10 a month to treat her anemia. When that didn't work, her doctor recommended that she go to a specialist.
At a cancer center operated by Saint Joseph Hospital in Denver, the patient received 2 iron infusions — the source of the $2,700 bill. Although there are several iron infusions on the market, she received the most expensive.
The big picture: While iron infusions are fairly common for Medicare patients, other countries don't administer them as often, especially to healthy patients.
But in the U.S., unlike in these other countries, doctors and hospitals profit from the infusions.
They're also financially incentivized by Medicare to choose the most expensive option.
Providers are free to charge even higher rates to private insurance, and can also tack on a facility fee.
By the numbers: KHN found that the 2 newest and most expensive infusions on the market made up more than half of total Medicare infusions in 2017, although they were less than a third in 2014.
At the same time, the use of cheaper alternatives fell.
The bottom line: Even when patients receiving unnecessary, expensive care don't pay for it through their copays and deductibles, all of us do via premiums and taxes.
5. Another growing drug epidemic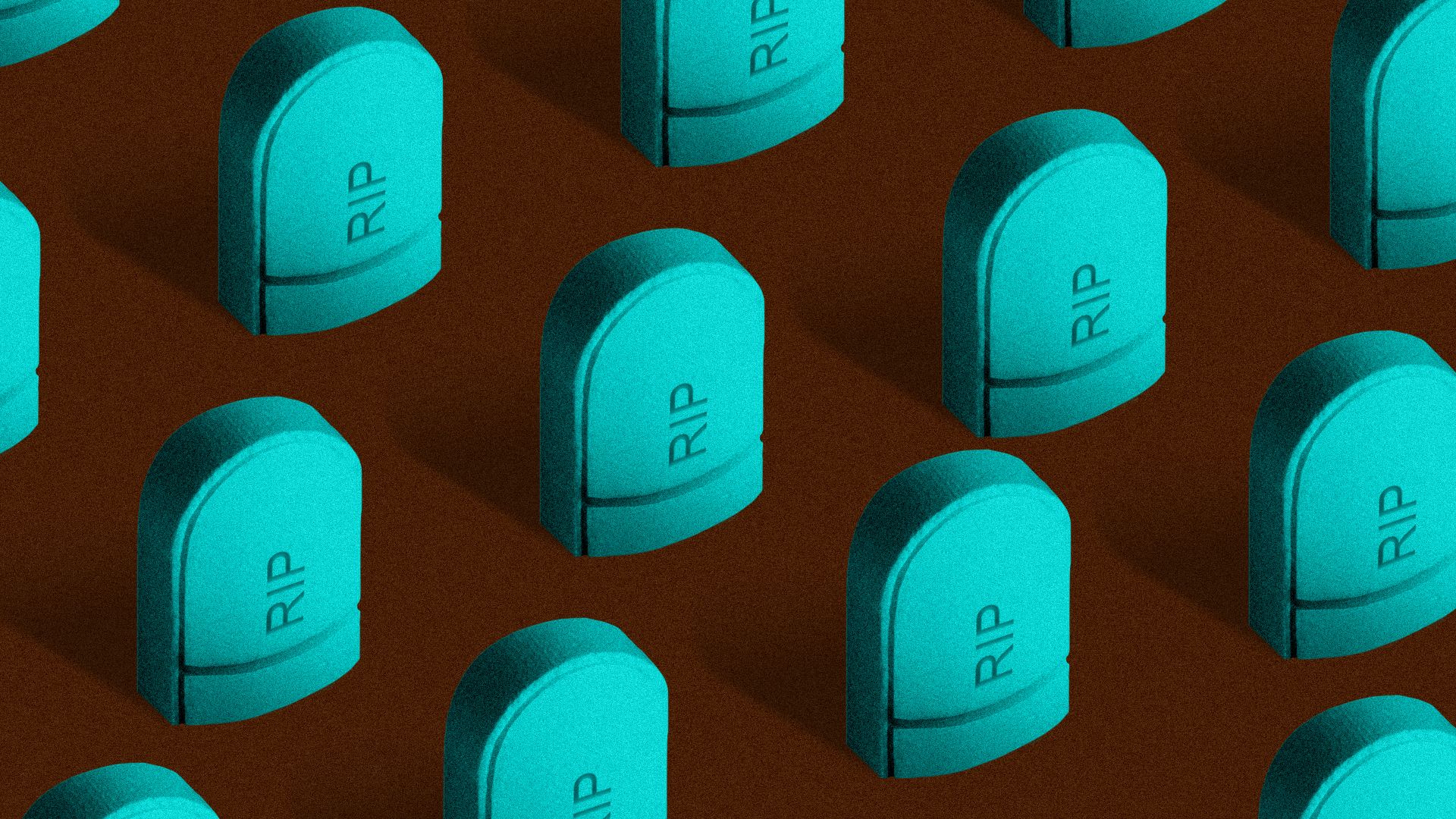 While the abuse of prescription opioids has received widespread attention, benzodiazepine sedatives have seen a similar growth rate, with prescription rates nearly doubling since 2003.
Why it matters: In the U.S., deaths associated with BZDs like Xanax and Valium have increased from 135 in 1999 to over 11,500 in 2017, Nambi J. Ndugga, Elsa Pearson and Melissa Garrido write for Axios Expert Voices.
The dangers of misusing these potentially addictive drugs are particularly acute for adults over 50, who have experienced the largest increase in BZD prescriptions.
What's happening: The increase in deaths and overdoses associated with BZDs has been driven by misuse. Although BZDs are intended to be used for less than 14 days, chronic use — over 120 days — is common.
One-third of opioid-related overdoses and one-fifth of opioid-related deaths also involve BZDs, compounding the dangers.
What to watch: Policymakers are beginning to recognize the harmful side effects of BZDs and other hypnotics. Policy reform — coupled with prescriber accountability and provider and patient education — could mitigate dangerous trends of misuse.
Nambi J. Ndugga and Elsa Pearson are policy analysts at the Boston University School of Public Health (BUSPH). Melissa Garrido is the associate director of the Partnered Evidence-Based Policy Resource Center at the Veterans Health Administration and a research associate professor at BUSPH.