Good morning ... One more week of this, folks. One more week. Then it's likely back to the calm waters of premium hikes, continued cost-sharing uncertainty, the nascent bid for more Affordable Care Act stabilization ... we'll never sleep again. Have a great weekend.
https://www.axios.com/newsletters/axios-vitals-34b4d7bd-3194-4933-82c2-0e8a5f64cad3.html?chunk=0#story0
Graham-Cassidy's holes are dangerous — and hard to fix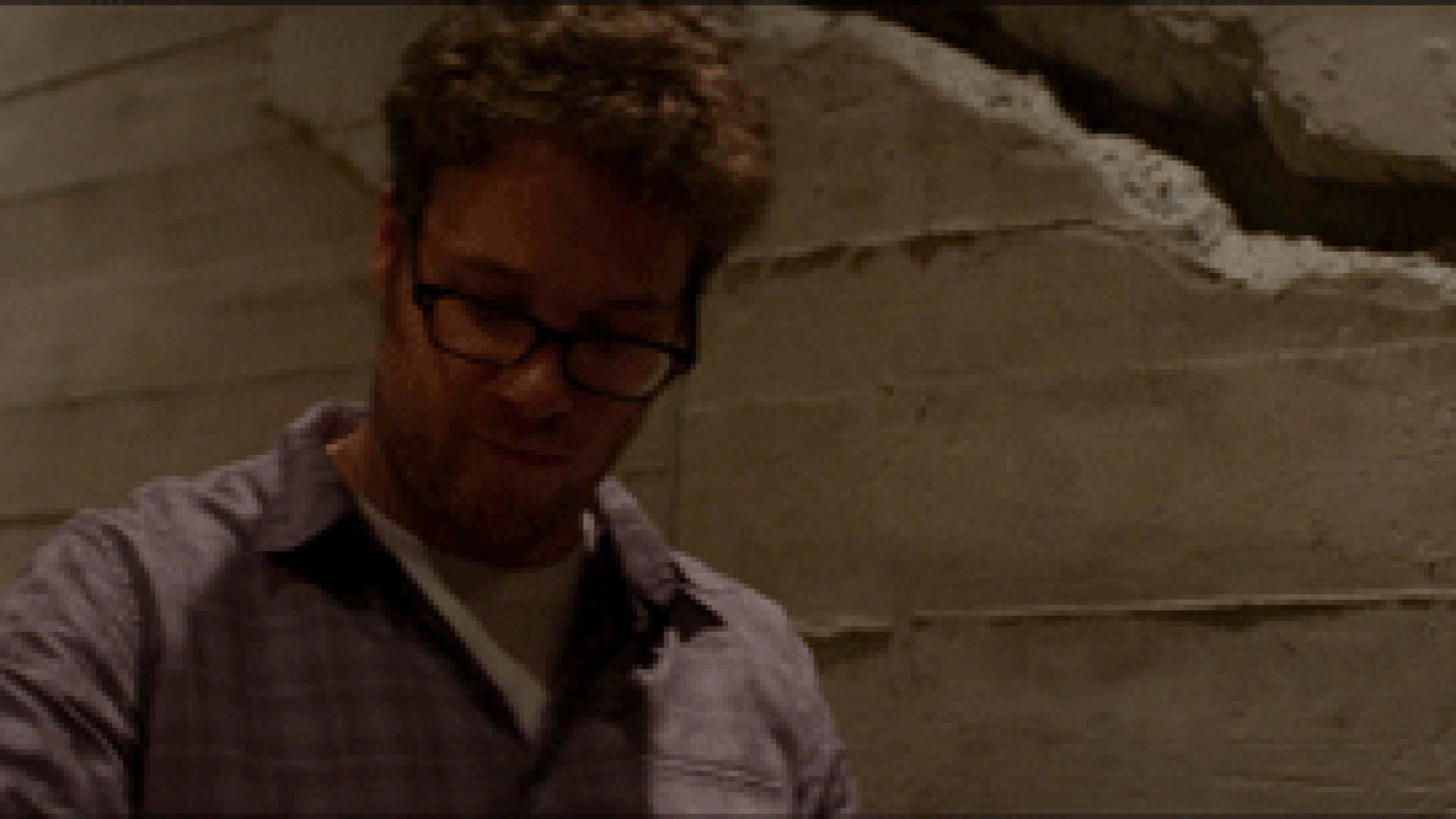 When Congress writes a bill, it often makes some mistakes. The bigger the bill, the more there tend to be. They're like legislative typos — some unclear phrasing, provisions that don't line up from one part of the bill to the next, even some policy glitches.
What's happening: Policy analysts, Hill staffers, industry experts, and journalists are already starting to find some in the Graham-Cassidy bill. And though Republicans aren't sweating the small stuff, those little mistakes can have big consequences if a bill actually becomes law. Just ask the people who implemented the ACA.
"We spent a significant amount of time working through the places where the language just didn't work. In part, that contributed to the fact that we didn't get the regulations and the IT infrastructure lined up so that it all launched when it was supposed to launch. Implementation is hard under the best of circumstances," said Yvette Fontenot, who helped write the ACA as a Finance Committee staffer and then implement it in the Obama administration.
Why it matters: These little things can become big things.
One of the ACA's many funding formulas contained one somewhat circular definition — which grew into a Supreme Court case that threatened a central pillar of the law.
They can also add up and become time-consuming. What's left murky or contradictory in the statute has to be resolved by the executive branch, and states have to wait for that guidance before they can even begin setting up their own new systems.
There was a time when Congress would simply and easily pass technical corrections to clean up its work on big bills. But Republicans wouldn't pass such a bill for the ACA, and that makes it hard to envision Democrats doing so for Graham-Cassidy (if it comes to that, of course).
The bottom line: Graham-Cassidy has come together so quickly, and its effects would be so sweeping, that it's almost certain to run into a lot of these problems. And they're a whole lot easier to address in a bill than in a law.
"There's undoubtedly a number of provisions — as there would be in any piece of legislation that addresses this large a part of the economy — that will not work," Fontenot said.
https://www.axios.com/newsletters/axios-vitals-34b4d7bd-3194-4933-82c2-0e8a5f64cad3.html?chunk=1#story1
CMS' coverage projections are a rosy outlier
Axios rock star Caitlin Owens got her hands on the figures the Trump administration has been providing to Senate Republicans about the Graham-Cassidy bill. They are, not surprisingly, a lot sunnier than almost every independent estimate of the law's effects.
In 2026, according to CMS' projections, federal health care spending would be $18 billion lower than under current law.
The liberal-leaning Center on Budget and Policy Priorities, meanwhile, projected an $80 billion cut in 2026.
Yes, but: Even CMS' projections still anticipate severe cuts in Alaska and Arizona — the states whose senior senators (Lisa Murkowski and John McCain, respectively) will likely decide Graham-Cassidy's fate.
Alaska's federal health care funding would be 38% lower under Graham-Cassidy than under current law, according to CMS' figures.
Arizona would lose 9% of its federal funding.
Alaska Gov. Bill Walker opposes the bill; Arizona Gov. Doug Ducey has endorsed it.
https://www.axios.com/newsletters/axios-vitals-34b4d7bd-3194-4933-82c2-0e8a5f64cad3.html?chunk=2#story2
​The deepening health care divide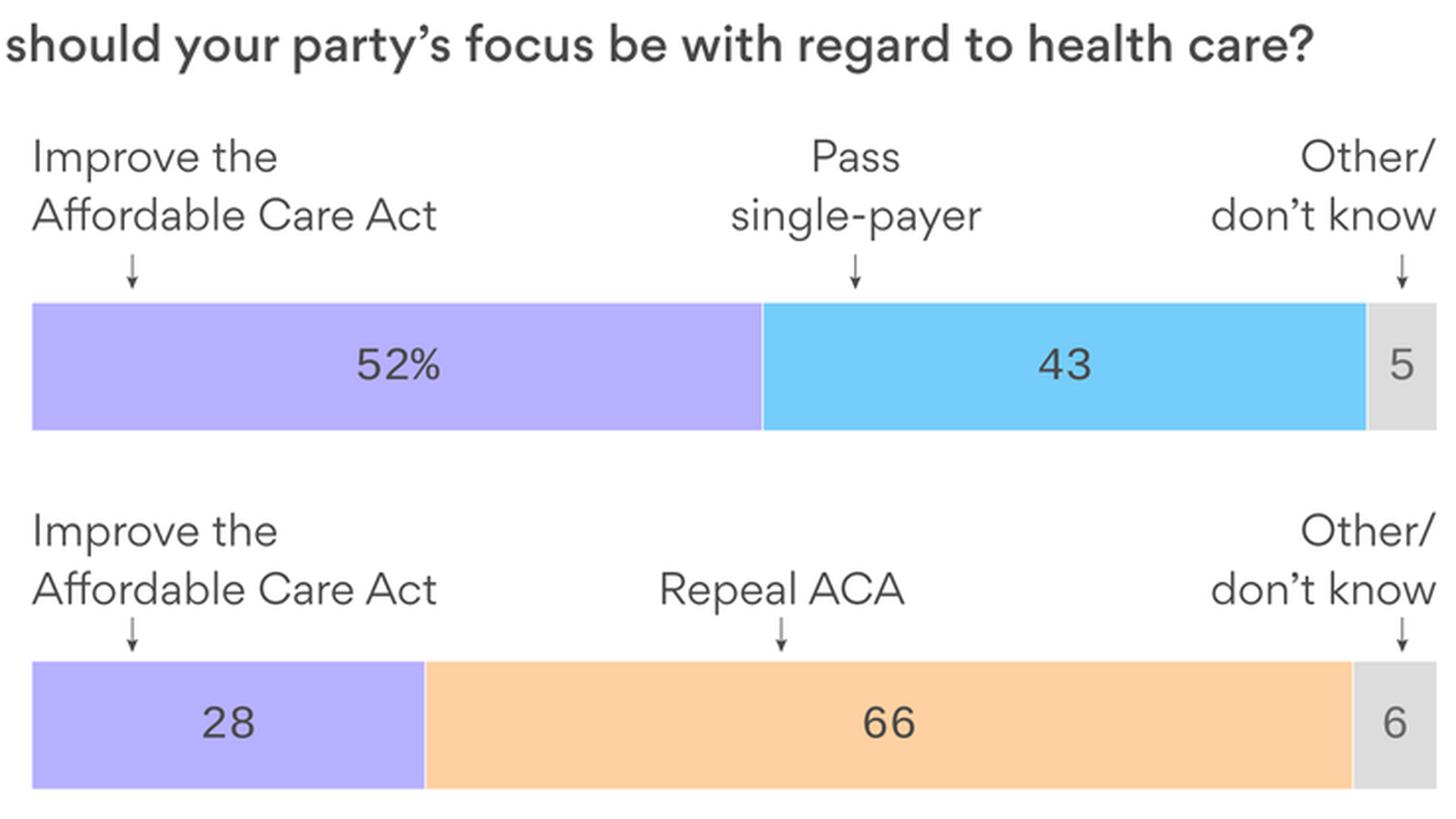 According to the latest Kaiser Family Foundation tracking poll, most Republican voters want Congress to focus on repealing the ACA rather than fixing it. That's not surprising. But the same poll found that only a small majority of Democrats — 52% — want Congress to focus on fixing the ACA, while 43% say moving on to "national health care" should be the higher priority.
The bottom line: Overall, the group that wants to fix the status quo is the biggest — but it's held together by a bare majority of Democrats and a tiny minority of Republicans, while the rest of both parties want to pull harder toward the extremes.
Flashback: A lot of people in Washington rolled their eyes last Wednesday at the polarization on display when Graham and Cassidy introduced their bill on the same day Sen. Bernie Sanders launched his latest single-payer measure — all while the HELP Committee toiled quietly to try to fix the system we have. But maybe Congress represents its constituents better than we thought.
https://www.axios.com/newsletters/axios-vitals-34b4d7bd-3194-4933-82c2-0e8a5f64cad3.html?chunk=3#story3
​The new "Polar Payoff"?
The Independent Journal Review yesterday reported the outlines of a draft proposal, circulating on Capitol Hill, designed to win Murkowski's vote. And … wow.
The details, per IJR:
Alaska residents would keep getting the ACA's premium subsidies, which would be rolled into a new block grant for the rest of the country.
But, Alaska would also still get the block grant.
It would delay the implementation of new per-capita caps on Medicaid in Alaska.
While also providing enhanced federal Medicaid funding for Alaska.
My thought bubble:
This seems like a weird offer. On the one hand, it would be a
ton
of money. But it's basically an exemption from Graham-Cassidy — which, for starters, is not a great way to persuade other wavering senators that the bill is good. And if Murkowski thinks this is a better outcome than Graham-Cassidy, why not just vote against Graham-Cassidy?
https://www.axios.com/newsletters/axios-vitals-34b4d7bd-3194-4933-82c2-0e8a5f64cad3.html?chunk=4#story4
​The annual ACA exchange rule is coming
Get ready for this one: The Trump administration is getting its first chance to put its stamp on the actual structure of the ACA's health insurance marketplaces, Axios' Bob Herman reports.
The gritty details: The White House this week started reviewing the annual rule, called the "Notice of Benefit and Payment Parameters," that will detail how the ACA exchanges will function in 2019. Past rules have tinkered with risk adjustment and plan designs, and they are closely watched by the industry. The proposed rule usually is released in November.
Looking ahead: Sabrina Corlette, a research professor at the Georgetown Center of Health Insurance Reforms, told Bob there's two things she'll be looking for:
Any changes to the law's 10 essential health benefits.
Whether there will be a reversal of the Obama-era regulation that stunted the sales of short-term health plans.