Happy Friday, and thanks for all of your encouragement and feedback this week. Please keep it coming!
1 big thing: The poor spend much more of their income on health care
People with lower incomes spend more of their money on health care, although wealthy people spend more in dollar amounts, according to Bureau of Labor Statistics data.
Why it matters: The cost of health care is growing more prominent as a social and political issue, and it hits low-income people hardest. Democrats differ on how far left they want to go, but Medicare for All is partially about redistributing these costs.
Between the lines: Like most other consumer goods, the price of health care services or employer-based insurance doesn't usually vary based on a person's income, although more government assistance is available to the poor.
That means that a monthly premium is a much larger percentage of someone's income who is making $25,000 than it is for someone making $250,000.
Wealthier people spend more dollar-wise on health care; while the bottom 10% of earners spends, on average, $2,119 a year on health care, the top 10% spends an average of $8,720.
Low-income people often have to forgo health care in order to pay for other necessities, like rent or food.
Go deeper: How health insurance contributes to income inequality
2. New Senate bill aims at evergreening
Sens. Bill Cassidy and Dick Durbin — a Republican and a Democrat — introduced a new bill yesterday that would tackle evergreening, the process by which branded drug companies extend their monopolies by tacking on additional patents.
This prevents generic competition from coming to market and driving down prices. But the additional patents are often for small changes to the original drug.
While the bill may reduce legal barriers to generic market entry, "someone still has to go through all the trouble and expense to overturn the patent," said Robin Feldman, a professor at UC Hastings.
What they're saying: "The Cassidy bill is a modest improvement. But it will take much more to move the needle on pharmaceutical competition," Feldman said.
The bottom line: I'm sounding a little like a broken record, but this is even more evidence of how quickly prescription drug politics is changing.
Go deeper: Big Pharma's GOP firewall is weakening
3. Giddy over health IT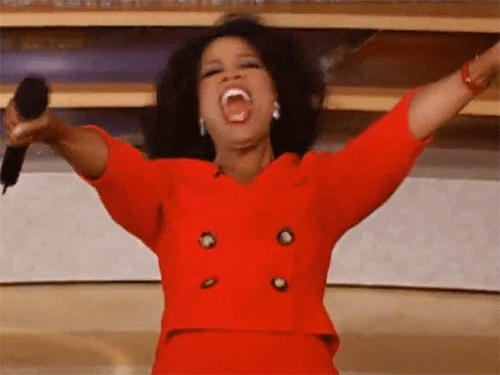 Venture capital firm Venrock, which has money tied up in more than 80 health care companies, has put out its annual survey of health care professionals, and most people are pretty upbeat about where health tech is going this year.
Driving the news: 78% of Venrock's survey respondents said they thought the number of new health IT companies will "somewhat" or "significantly" increase this year — and a lot of that growth will be in telemedicine and harvesting patient data, Axios' Bob Herman reports.
Yes, but: It's not all sunshine and rainbows.
Half of respondents think the Apple Watch is just another consumer commodity instead of a useful health care device.
36% believe Amazon, Berkshire Hathaway and JPMorgan Chase "have no idea what they're getting into" with their health company Haven, while another 55% think "it's gonna be a long haul" for them.
Half of people think AI hasn't made any difference in health care.
And a vast majority said blockchain will still be useless in 2019.
4. Another DOJ official quits ACA case
One of the lawyers representing the U.S. government in a lawsuit challenging the constitutionality of the Affordable Care Act is leaving the Department of Justice, meaning he's off the case too.
Brett Shumate, the lawyer, submitted a motion to withdraw from the lawsuit yesterday.
A career DOJ lawyer, Joel McElvain, quit last year in objection to the administration's decision that it would stop defending the ACA.
McElvain was one of three career DOJ attorneys who withdrew from the case last summer.
Why it matters: This case has clearly seen a lot of turnover, and it's sparked a lot of debate among academics too.
5. When a children's hospital sues a Saudi prince
Boston Children's Hospital is suing a Saudi prince and a doctor for $3.5 million (and counting) in unpaid medical bills for a 2-year-old foreign patient with a rare spinal disease.
The prince vowed to cover the patient's bills in late 2017, but to date, has only contributed $750,000, Bob reports.
Our thought bubble: Bob points out that the lawsuit is quite the oddity on its own, but it also speaks volumes about how U.S. hospitals work.
Hospitals have been accepting more foreign patients and building facilities in other affluent countries as a way to diversify their revenue.
Because the patient has no U.S. health insurance, the prince agreed to pay the hospital's full retail prices — another reminder that list prices matter.
The bottom line: Ultimately, even a wealthy prince in an oil-rich kingdom can be sent to collections.