Axios Vitals
July 17, 2019
Good morning ... Hey, D.C.! Join me tomorrow morning at 8am for a conversation about the opioid crisis and the future of pain management, featuring Rep. David McKinley, Sen. Jeanne Shaheen, George Washington University anesthesiologist Marian Sherman and HHS Assistant Secretary Brett Giroir.
Today's Vitals is 983 words, or a <4-minute read.
1 big thing: Pharma keeps winning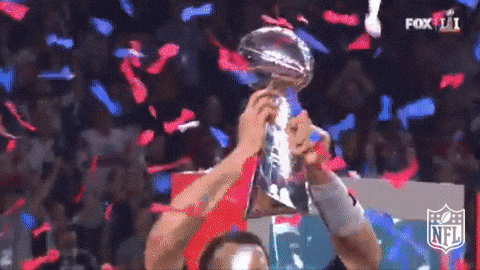 Hey, have you noticed that, even though everyone in Washington talks a big game about cracking down on the pharmaceutical industry, the pharmaceutical industry actually keeps winning all the time? Just like it always has?
So have I, and so have the good people at STAT, who have a really compelling rundown of the industry's incredible political muscle.
Details: Republican Sens. Bill Cassidy, Susan Collins and John Cornyn have all introduced bills lately to weaken drugmakers' patent protections or their ability to use those protections as a shield against competition.
All of those measures were either dropped entirely or watered down substantially before they advanced, per STAT.
Collins, for example, wanted to ban drugmakers from suing over patents they hadn't disclosed to the FDA. Now, her bill would simply require the disclosure of which companies failed to make those patent disclosures. It "doesn't seem to be doing much anymore," one advocate said.
At the same time, the industry persuaded Medicare to drop a proposal that would have cut into protections for certain classes of drugs, and won the first stage of a legal battle against HHS rules requiring them to include their prices in their TV ads.
Put it all together, and pharma is winning in court, in the administration and in Congress.
How do they do it? Money helps — both in the form of campaign contributions and talented lobbyists.
Yes, but: There's still plenty of anti-pharma noise on Capitol Hill and in the administration, and there are still proposals on the table that the industry strongly opposes.
The bottom line: Sure, pharma may be playing defense right now, but preserving the status quo is still a very good outcome for this incredibly profitable industry.
2. Critical opioids funding running out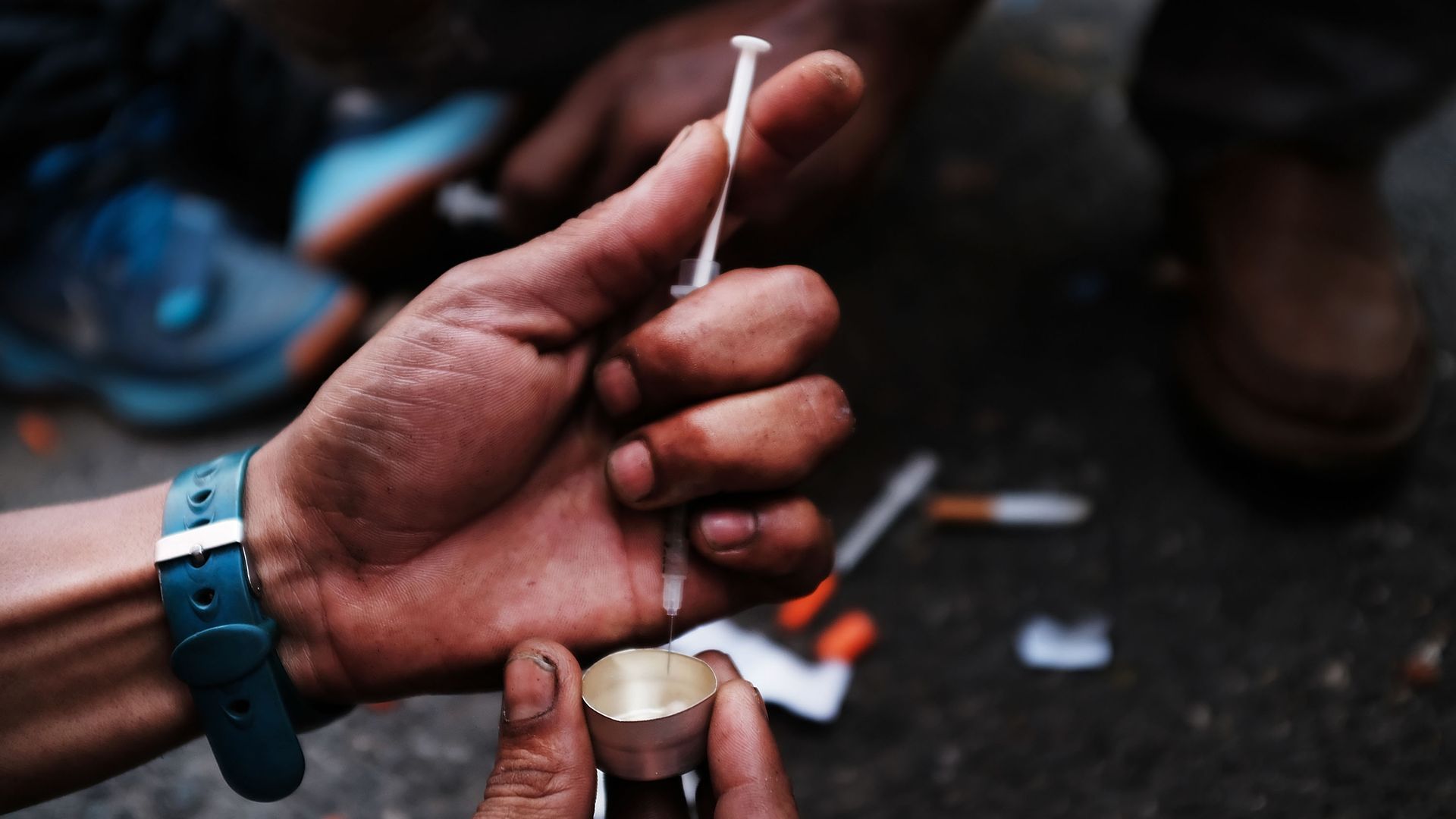 The opioid crisis seems to finally be slowing down, but some treatment centers say that fragile progress could slip away if Congress doesn't step in to renew a critical funding stream that's quickly running dry.
The big picture: Congress and the Trump administration signed off in 2017 on a $3.3 billion grant program to helped bolster access to treatment. But that money is beginning to run out, The New York Times' Abby Goodnough reports.
The problem is especially serious in states that haven't expanded Medicaid. The program offers coverage for addiction treatment that non-expansion states have to make up for with their grant funding.
North Carolina and Kansas both exhausted portions of their funding months ahead of schedule and Missouri is on a similar trajectory, per NYT.
Some treatment centers are cutting back on certain services to stretch their money further.
What they're saying: "When we first heard the money was coming, I remember thinking, 'Wow, that's a lot,'" Nora Bock, who helps run treatment programs for Missouri's state government, told the Times. "Now it's like, 'Oh my God, it's nowhere near enough.'"
What's next: Sen. Rob Portman of Ohio told NYT he's concerned that because the rate of overdose deaths nationwide is beginning to level off, Congress could get distracted and turn to other priorities, letting another round of funding wither.
My thought bubble: I'd be less concerned about this next round of funding falling through than the one after that, or the one after that.
The number of overdose deaths is still staggering, and there are a lot of people in Congress (including Portman) who are still laser-focused on this epidemic.
But addiction treatment and recovery can be a long — sometimes lifelong — process.
Even if Congress comes through this time, the fear alone is a reminder that all one-time funding streams eventually run out, putting treatment programs and other long-term supports further in jeopardy every time the acute crisis gets a little better.
3. New challenge to employee wellness plans
We've reported before that there's not much evidence employee wellness programs actually do much to reduce health care costs. Now, AARP is taking the opposition up a notch, alleging that Yale University's wellness program is illegal.
How it works: Yale's wellness program requires employees (and their spouses, if they're also on Yale's plan) to undergo a series of screenings, and if those tests reveal certain health conditions, employees have to complete a coaching program.
Employees who opt out of the program have to pay a penalty of $25 per week.
What they're saying: The requirement to participate — and the fact that Yale shares the results with multiple vendors, who run the program — violates the Americans with Disabilities Act and the Genetic Information Nondiscrimination Act, AARP alleges in a lawsuit filed yesterday.
4. Missing malpractice reports
The Health and Human Services Department hasn't reported medical malpractice payments to a federal database, despite its legal obligation to do so, according to the liberal advocacy group Public Citizen.
HHS employs a lot of doctors, who treat patients — at the National Institutes of Health, the Indian Health Service and other agencies. And those doctors sometimes lose or settle malpractice claims, just like privately employed physicians.
HHS is supposed to disclose those payments via a federal database, but more than 60% of them have gone unreported since 1994, Public Citizen says, citing information obtained through a Freedom of Information Act request.
Why it matters: The point of these disclosures is largely to help patients choose providers they feel comfortable with — but that doesn't work if patients have to FOIA their doctors' payments.
5. Voters trust no one on health costs
Americans don't particularly trust anyone to keep health care costs under control, but they really don't trust the industry — including insurers — according to polling from Morning Consult.
By the numbers:
41% of voters said they have at least some trust in federal agencies when it comes to cost control, compared to 47% with little or no trust in the feds.
Almost 70% said they have little or no trust in insurers to keep costs low, and more than half said they have no trust whatsoever in the pharmaceutical industry.
Between the lines: Mistrust outweighed trust for every entity Morning Consult polled, so this isn't necessarily a resounding win for the Democrats who want to see a bigger federal role in regulating health costs.
But it's a resounding warning sign for the insurers and providers arguing that they're getting the job done on their own.